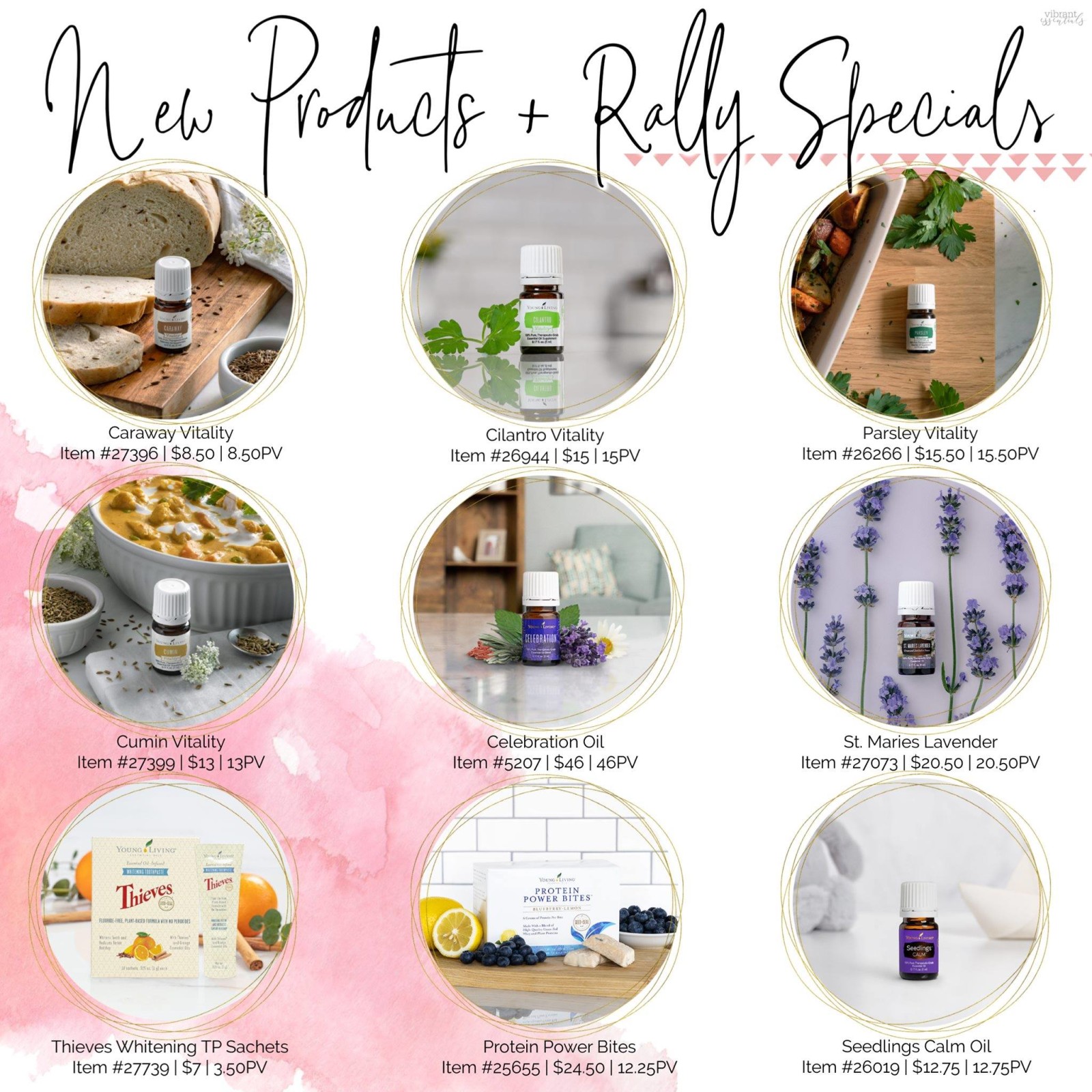 August Young Living Rally!
MORE new products!!

WOW!!! Well I gotta tell ya NOTHING makes me happier in a new product launch than NEW OILS!!!!
With the quarterly rally being so CLOSE convention, I was expecting a rally of convention recaps and great education. Well we got out awesome education as expected, but also NEW NEW PRODUCTS!! Most of them OILS!!!!!
If you are coming to my August 19 open house, I will have 3 of these new products as well as my 5 of the CBD products and all of the convention product release available, Plus, oil and wine pairing! So.... don't miss it! But let's chat now on all the awesome new stuff!!! First off, we got FOUR NEW CULINARY OILS!! But believe, they are more than just for food!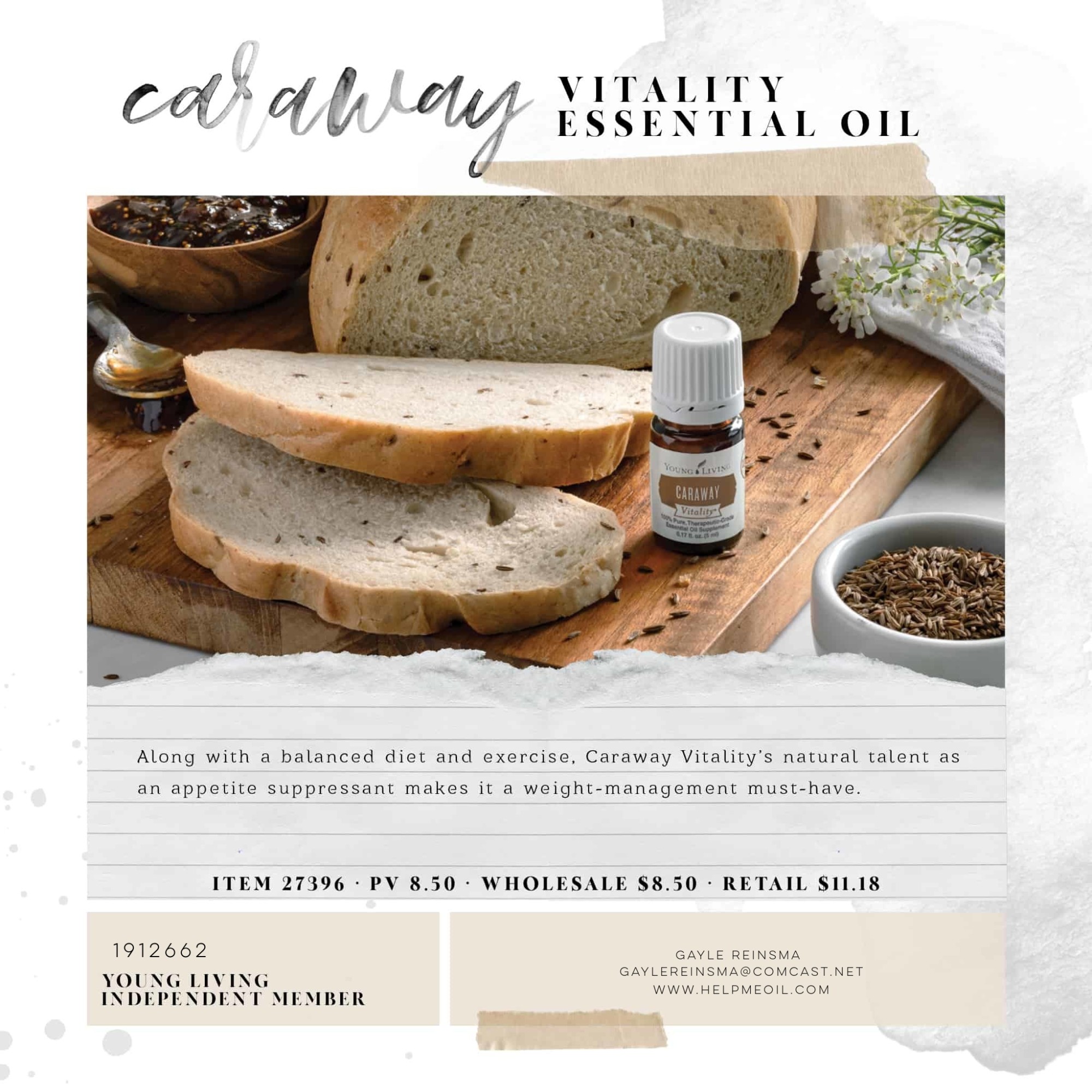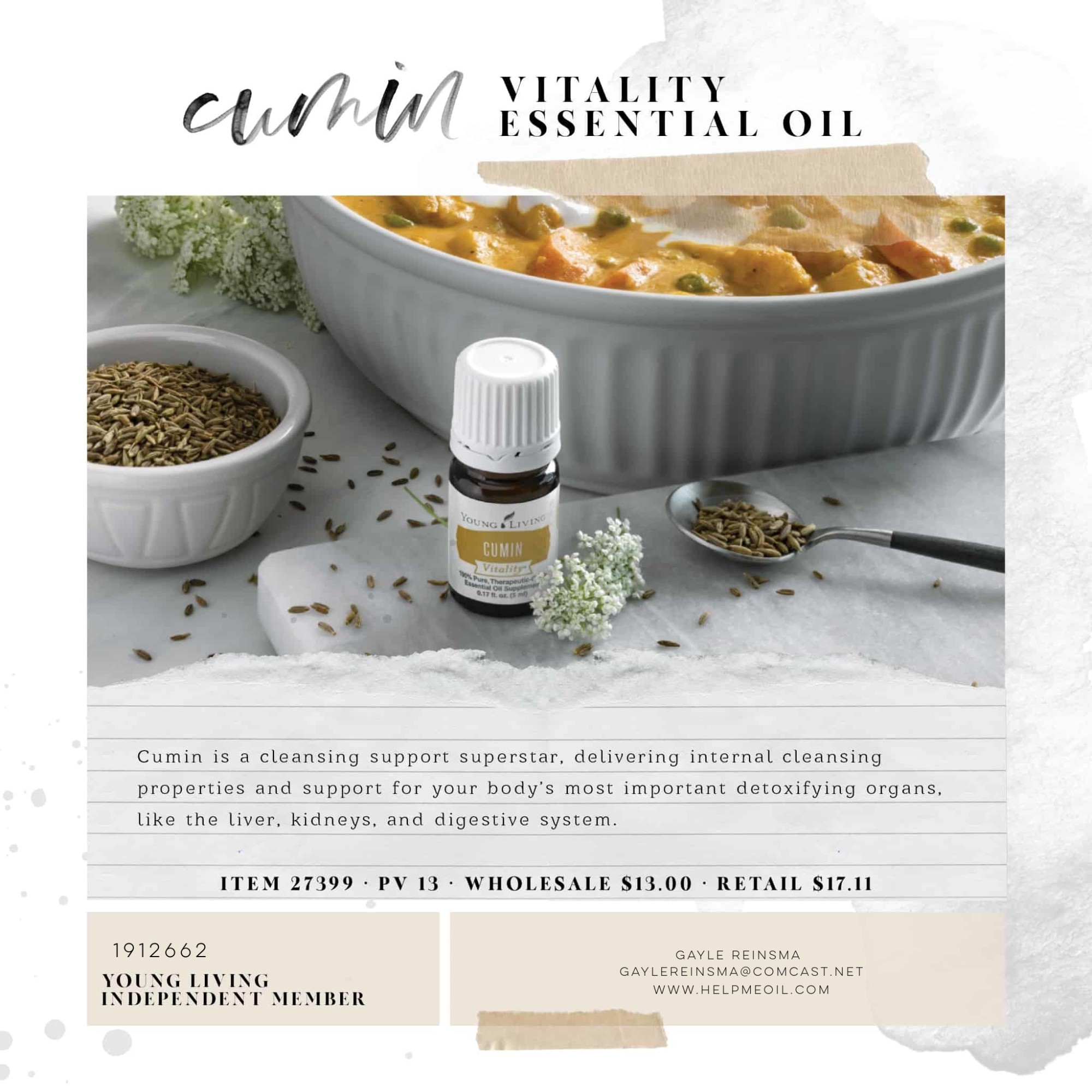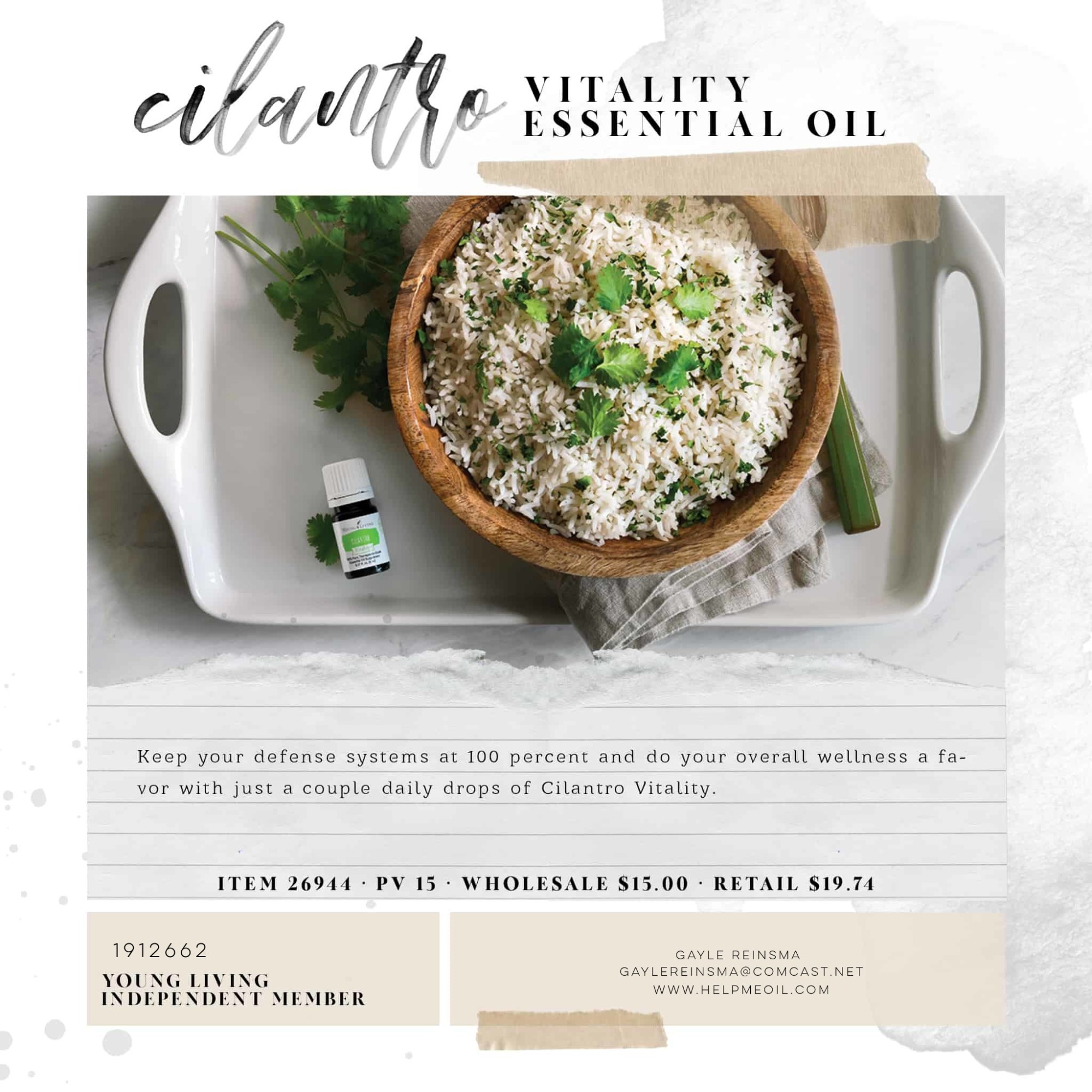 Vitality Dietary Essential Oils:
Parsley Vitality
With a daily drop of Parsley Vitality, you can take advantage of the benefits of this EO triple threat: internal cleansing, antioxidant properties, and overall wellness, as well as the crisp, bright flavor of fresh parsley.
• Item No.: 26266
• Size: 5ml
• Wholesale Price: $15.50
• Retail Price: $20.39
• PV: 15.5
Cilantro Vitality (CA, AUS, JP, US):
Keep your defense systems at 100 percent and do your overall wellness a favor with just a couple daily drops of Cilantro Vitality.
• Item No.: 26944
• Size: 5ml
• Wholesale Price: $15.00
• Retail Price: $19.74
• PV: 15
Cumin Vitality:
Cumin is a cleansing support superstar, delivering internal cleansing properties and support for your body's most important detoxifying organs, like the liver, kidneys, and digestive system.
• Item No.: 27399
• Size: 5ml
• Wholesale Price: $13.00
• Retail Price: $17.11
• PV: 13
Caraway Vitality (CA, US):
Along with a balanced diet and exercise, Caraway Vitality's natural talent as an appetite suppressant makes it a weight-management must-have.
• Item No.: 27396
• Size: 5ml
• Wholesale Price: $8.50
• Retail Price: $11.18
• PV: 8.5
ALSO RELEASED: THREE NEW ESSENTIAL OILS!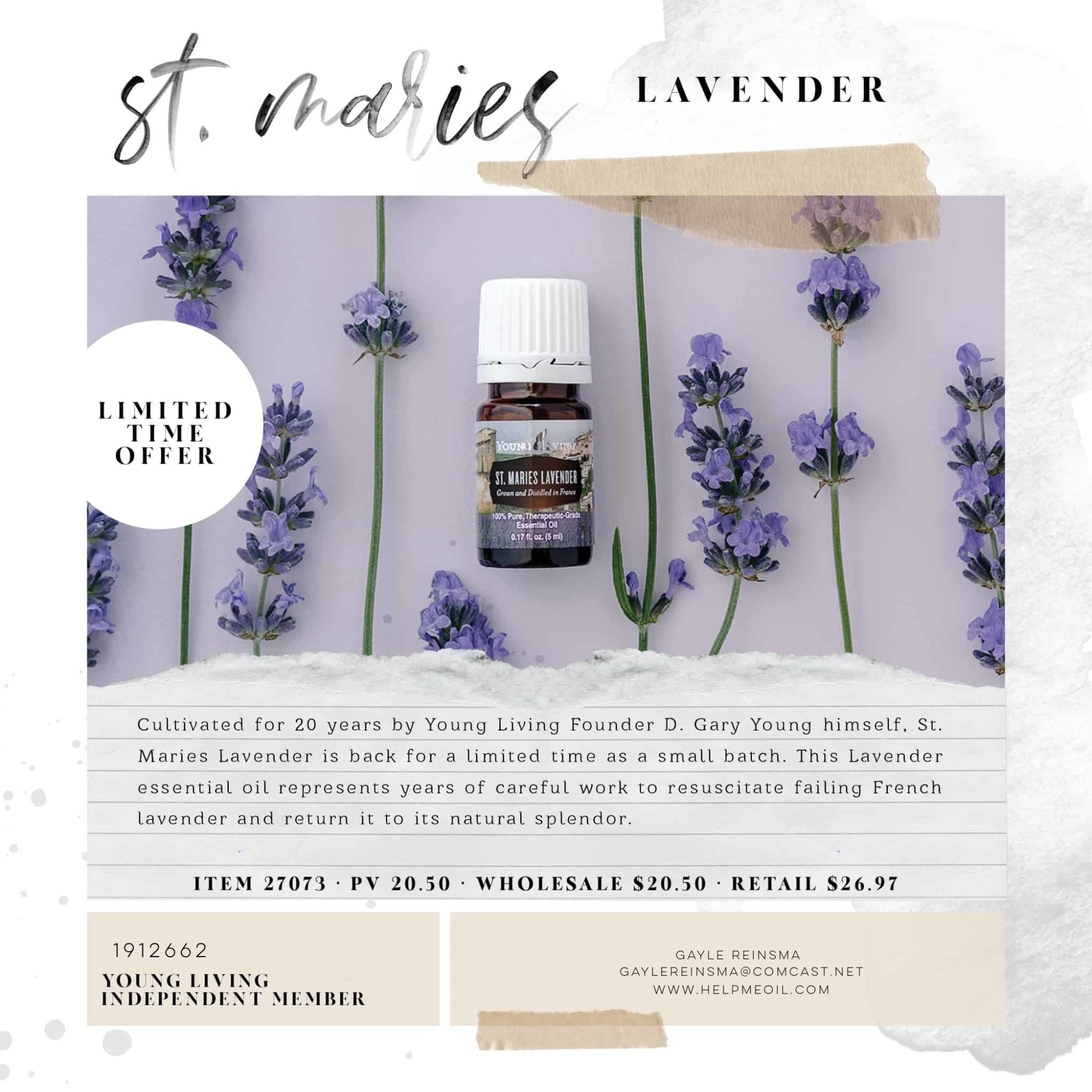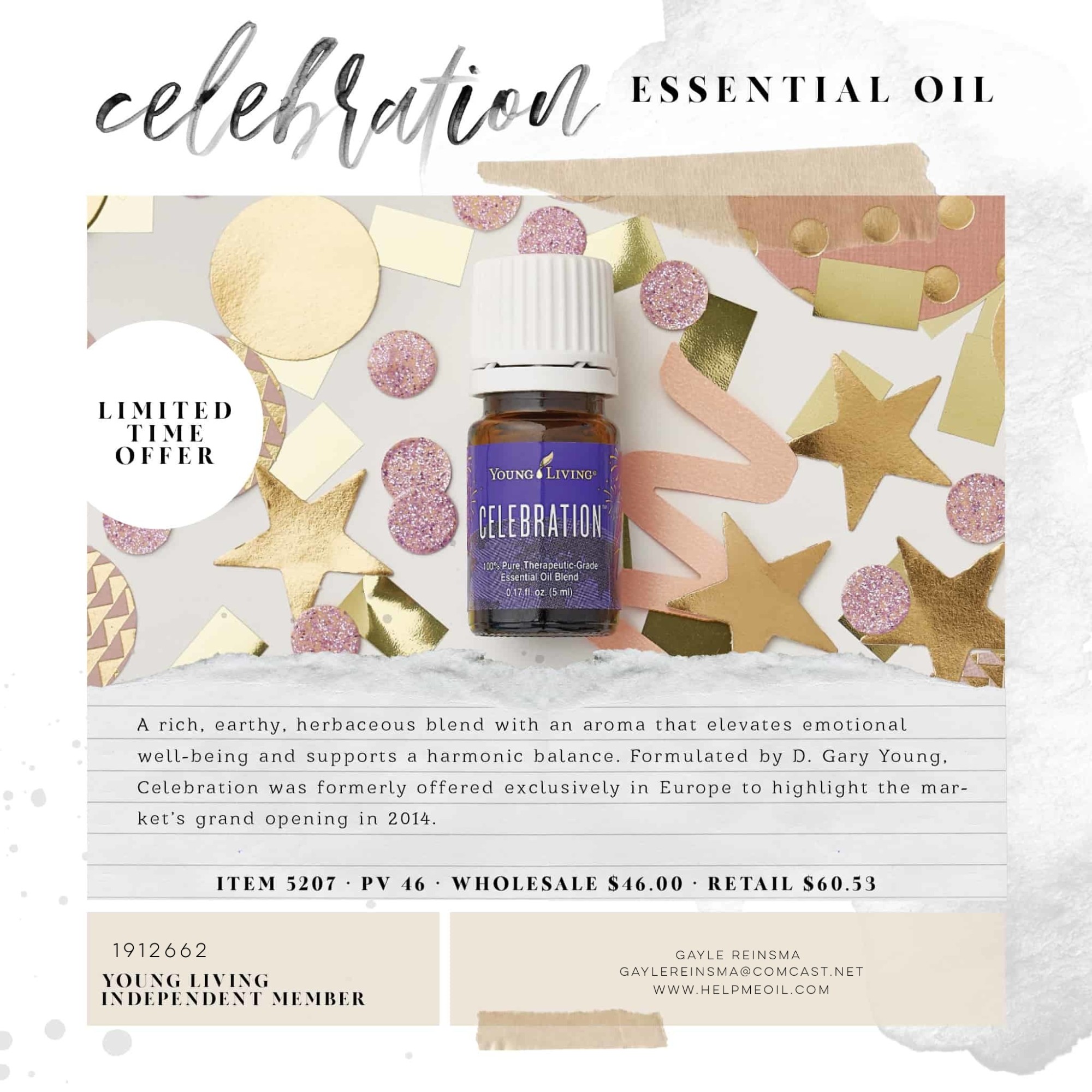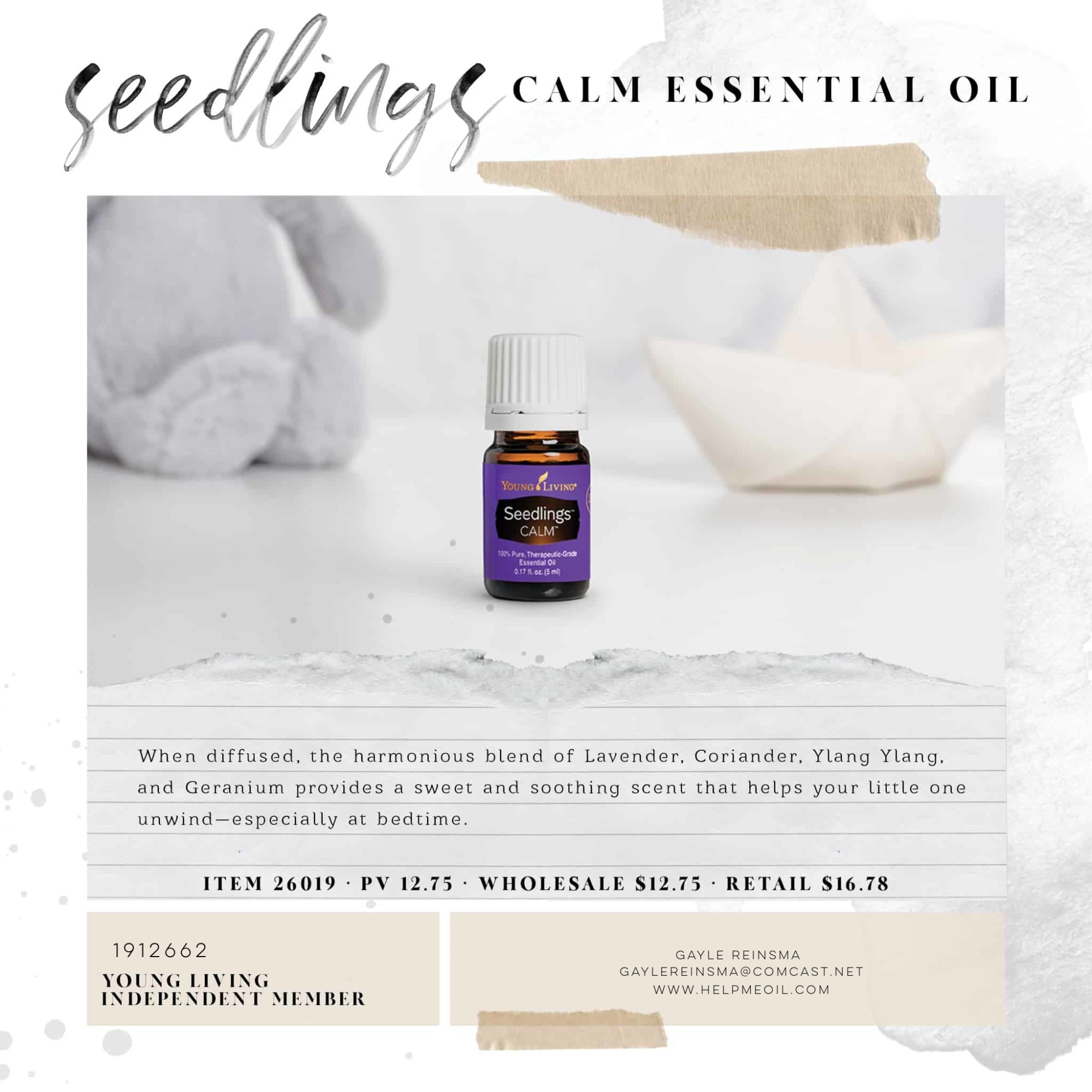 St. Maries Lavender (US Only/Limited Time Offer-while supplies last):
(It sold out in one day but may come back!)
Cultivated for 20 years by Young Living Founder D. Gary Young himself, St. Maries Lavender is back for a limited time as a small batch. This Lavender essential oil represents years of careful work to resuscitate failing French lavender and return it to its natural splendor.
Seedlings Calm Essential Oil (US Only):
When diffused, the harmonious blend of Lavender, Coriander, Ylang Ylang, and Geranium provides a sweet and soothing scent that helps your little one unwind—especially at bedtime.
Celebration (Limited Time Offer-while supplies last, Global, Quick Order Only):
a rich, earthy, herbaceous blend with an aroma that elevates emotional well-being and supports a harmonic balance. Formulated by D. Gary Young, Celebration was formerly offered exclusively in Europe to highlight the market's grand opening in 2014.
Last but not least, protein bites and Thieves Toothpaste Samples!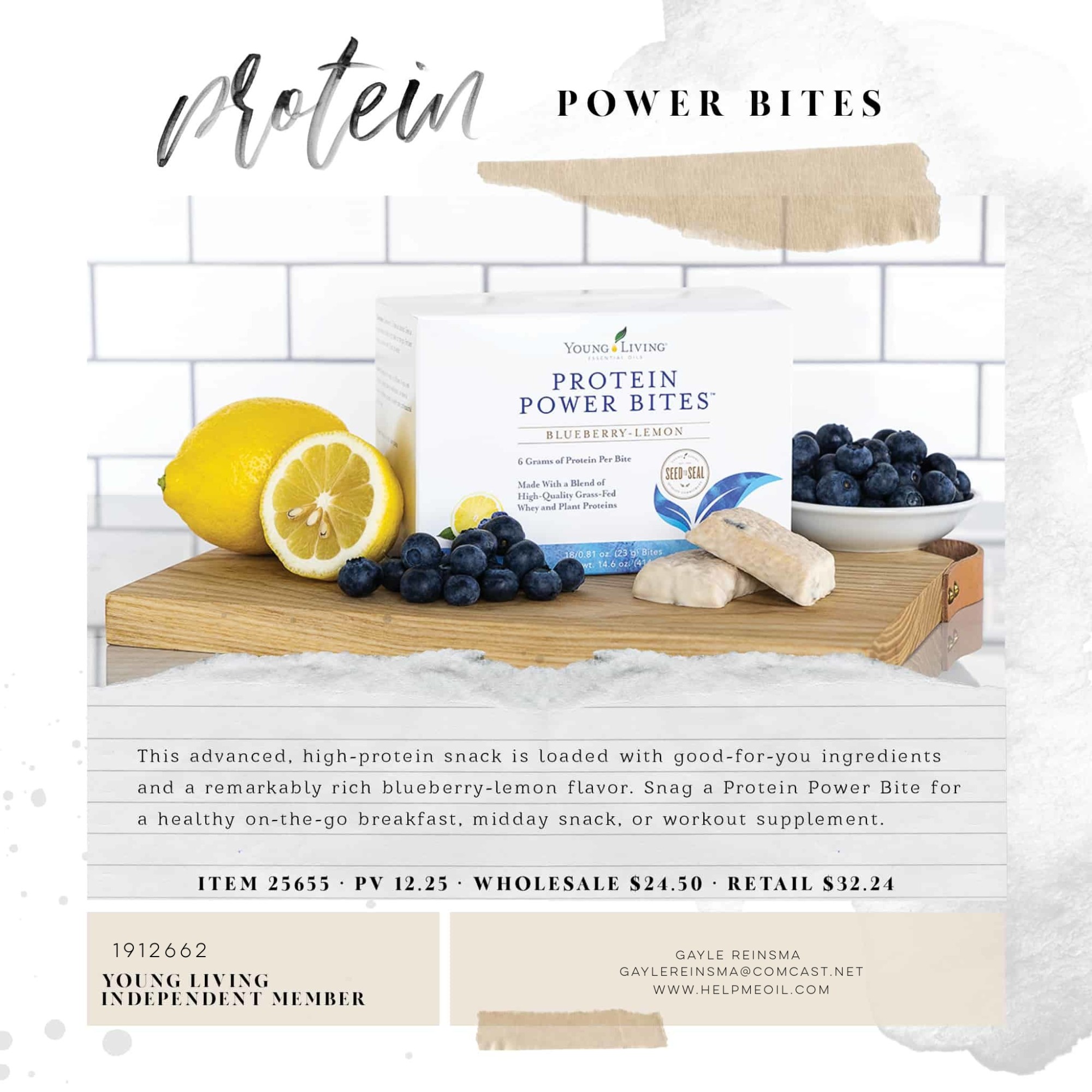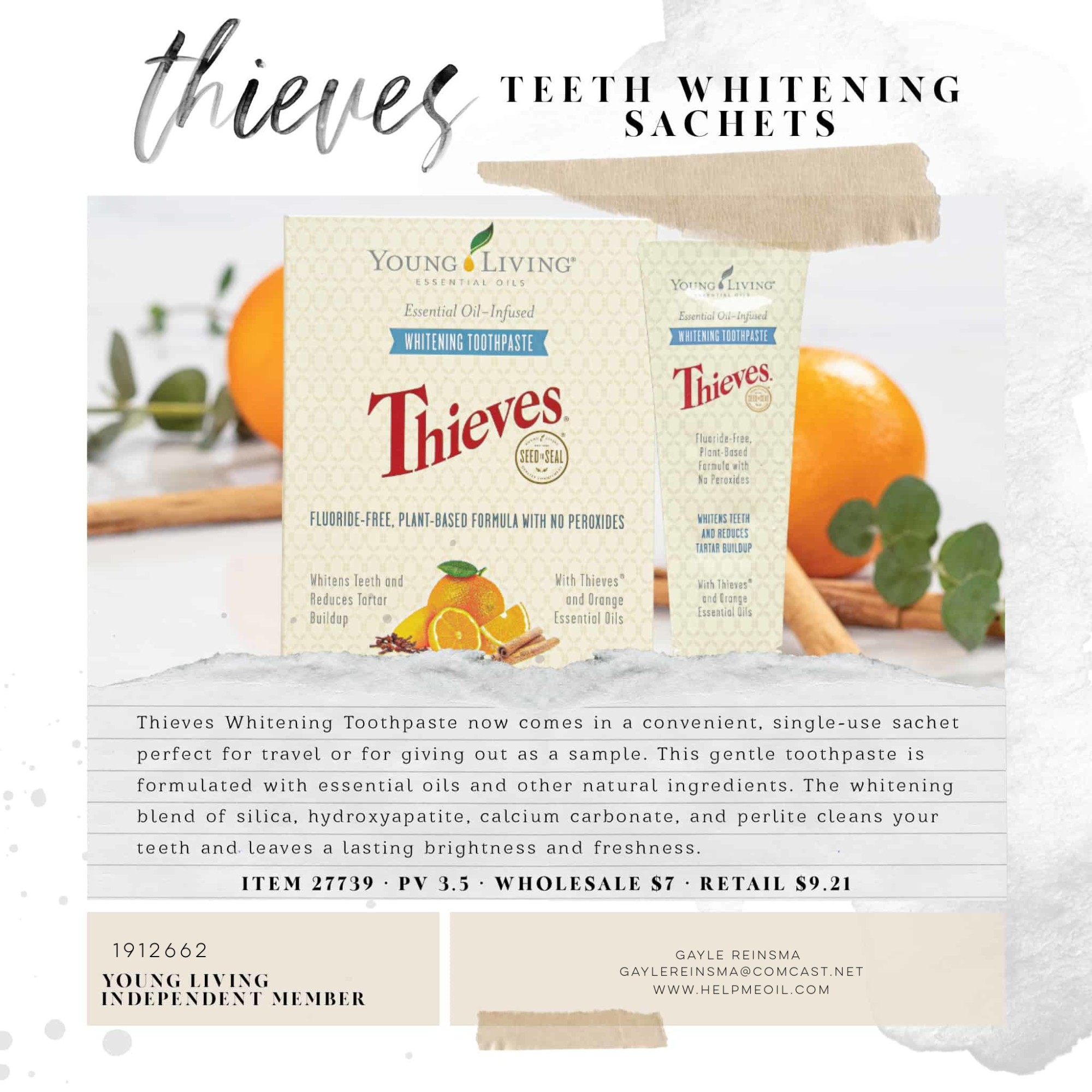 Quick order today on the limited edition oils - they will NOT be available on ER! I can't wait to get my new oils! I order the St. Marie's and the Celebration blend already! Along with those protein bites!