Sep 12, 2018 01:10 PM Central
Gayle Reinsma
FLASH SALE ON THE DIFFUSER KITS!!!
Hey friends!! Sorry for two posts in one week, but this one is too good to sit on, i'st a sale on the starter kits FOR EVERYONE!!!!!!
Earlier in the week, it was announced that Starter Kits in Canada and Europe were on sale, and now they are also on sale in the US Market too!
September 12 - 18** (dates extended) only, so don't delay. If your account is about to expire, or already did - this will re-activate for a whole year too - for FREE!
If you are already a Young Living Member, just select "Premium Starter Kit" from the Quick Order tab. (Quick orders only, not Essential Rewards. If you are part of YL Go - you can get this shipped for free*)
If you are NOT a member but want a starter kit, go
HERE
and select "Place an Order" and "Member". Membership are FREE with purchase of these starter kits!! Then, wait impatiently for it to arrive lol. You'll also get a goodie bag in the mail from me :D (New members)
I'll be in Salt Lake City for the next few days on a trip I earned from this amazing company, but if you need help, email or text me (708-670-2066) and I'll touch base with you that night.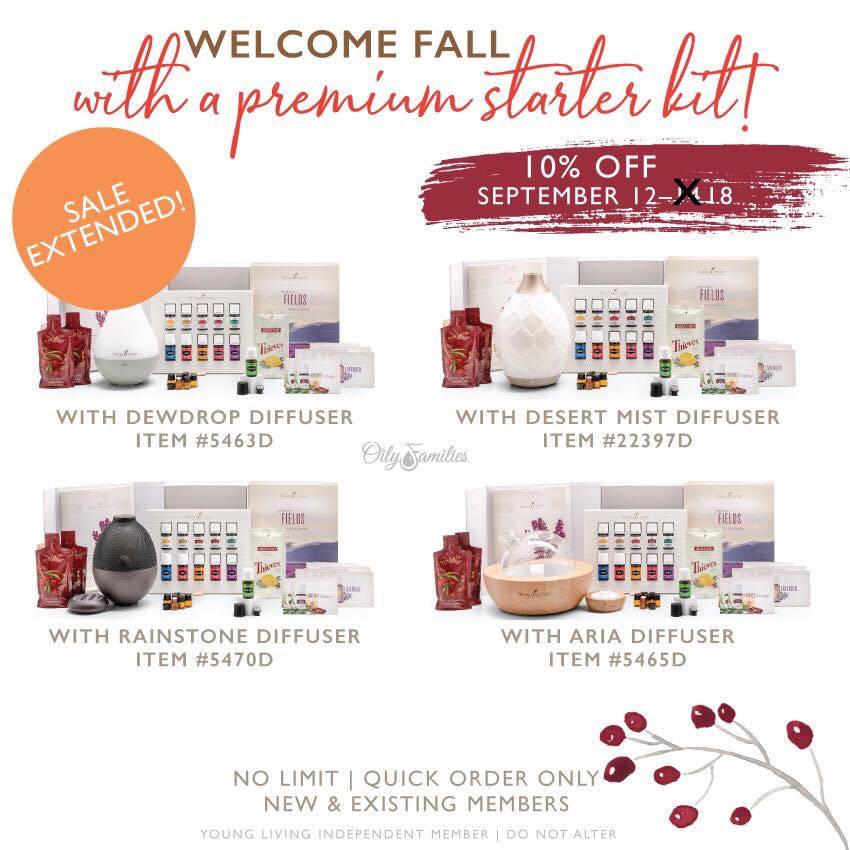 *YL Go an YL GO+ are Young Living's free shipping programs
Like getting all of these ideas? Don't miss a single post! Be sure to join my e-mail list today, and let me know others ways I can serve you :)