Mar 4, 2023 02:26 PM Central
Gayle Reinsma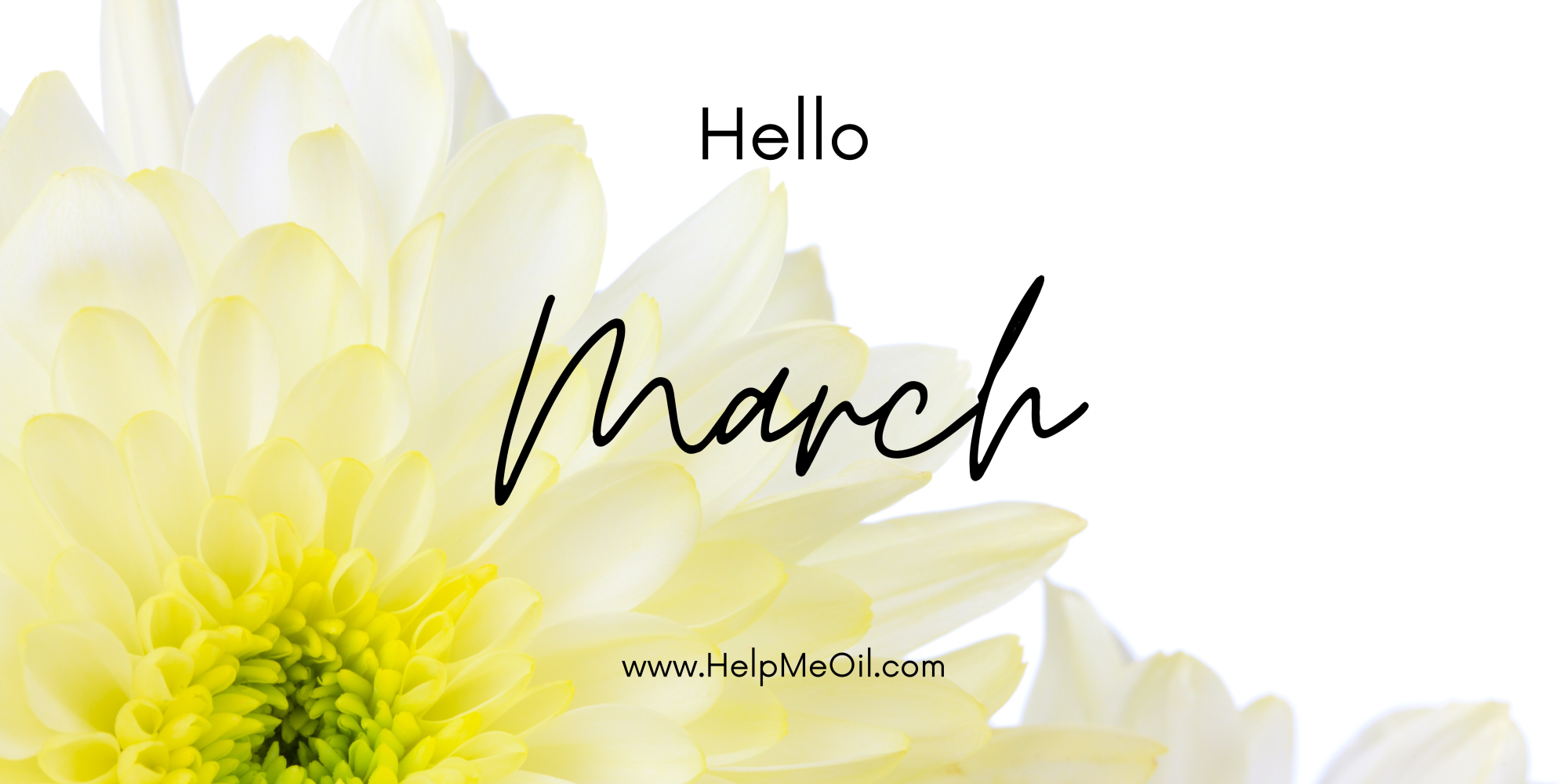 In like a Lion, out like a lamb. That's the month we are in. We have had warmth, a few really severe rain storms with lightning and thunder, wind, more warmth, snow and ice, and now it will be 60 tomorrow, so - typical Midwest March!
It's also the month I can "pretty much" assume that I can plan an event that won't get cancelled by the weather. Pretty much. We had one of our worst storms with a 3-day power outage in March 25 years ago, but all in all - it's good!
Young Living rolled out an irresistible offer grouping too, and EVERYONE BENEFITS!!
How sweet it is to be together!
🫶
There's nothing quite like being face-to-face, and for the month of March, Young Living wants to sweeten your gatherings even more!
Whether you are hosting an Oils 101 class, a DIY gathering, a vendor event, or a neighborhood oil-inspired party, we want to join!
🍀 In March, we have 3 offers for your in-person gatherings. Check out the details below: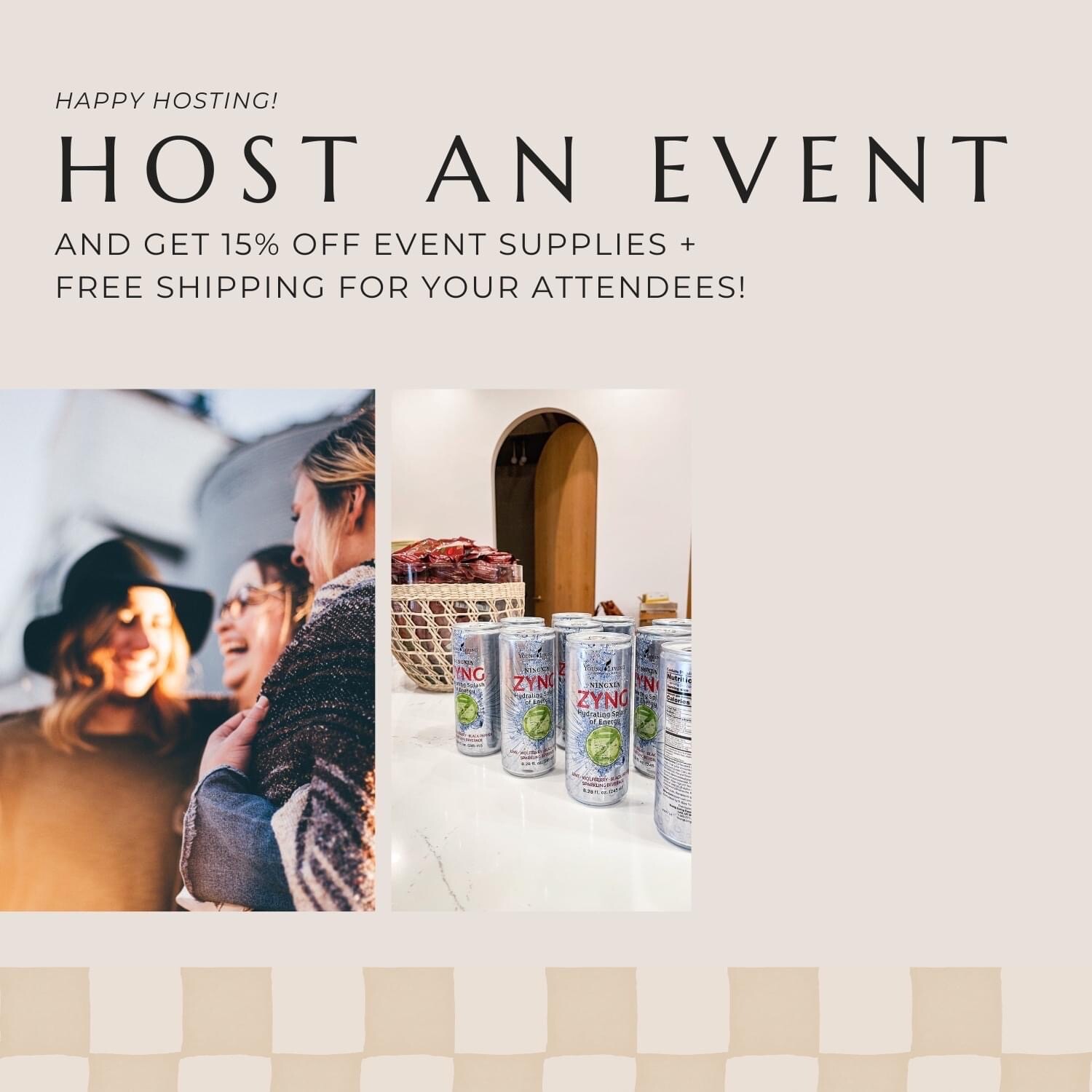 1. Plan to host a gathering and let us know when it is! Young Living will gift the host with a code for 15% off an one-time order of 100 PV or more. There is no limit to the size of your order, so grab NingXia to cheers and your favorite oils to diffuse, or anything you need for DIY recipes. The choice is yours! Just have over a a friend or two and share your faves! If you need help, we have some great "classes in a box" available for your use just to help you feel more confident.
Q: How do I receive 15% off?
A: An email and text will be sent to all Brand Partners with a JotForm to fill out about your event. You will then receive an email with your code for 15% off. The discount will be available to you until 11:59pm on March 31st, but only applicable to one one-time order. To become or upgrade to Brand Partner, go HERE
2. For your existing customers in attendance, we will give you a code for them to use to enjoy free shipping with an order of 100 PV or more. This code will be included in your email with your host code.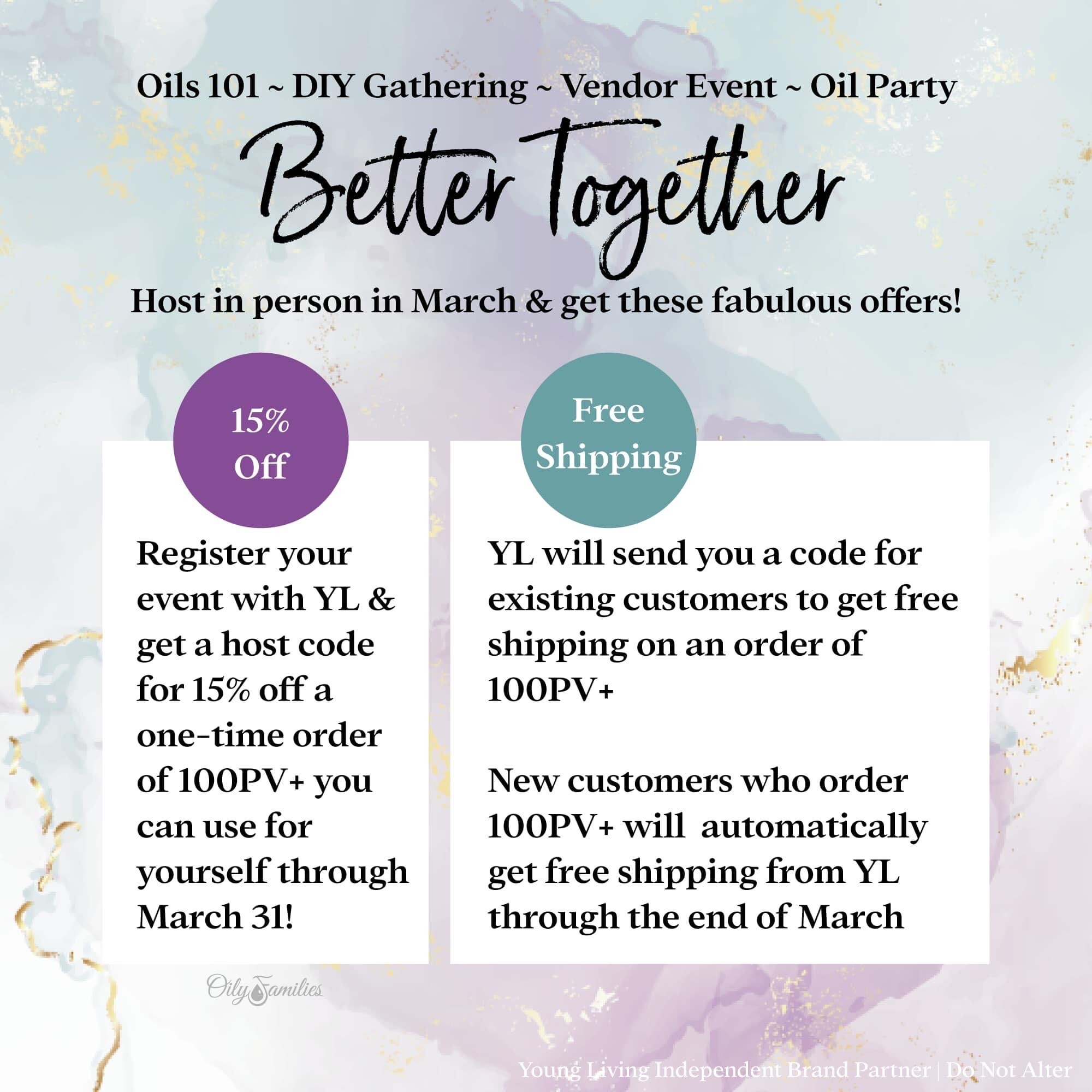 3. As announced earlier, new customers in the month of March will automatically receive free economy shipping on orders of 100 PV or more.
We look forward to seeing and hearing about our Young Living family getting together and continuing to grow this month.
Thank you for your continued partnership, and here's to a great March! 🤝
REQUEST YOUR CODE HERE: HERE
---
IT GETS BETTER! WE HAVE A NEW STARTER BUNDLE!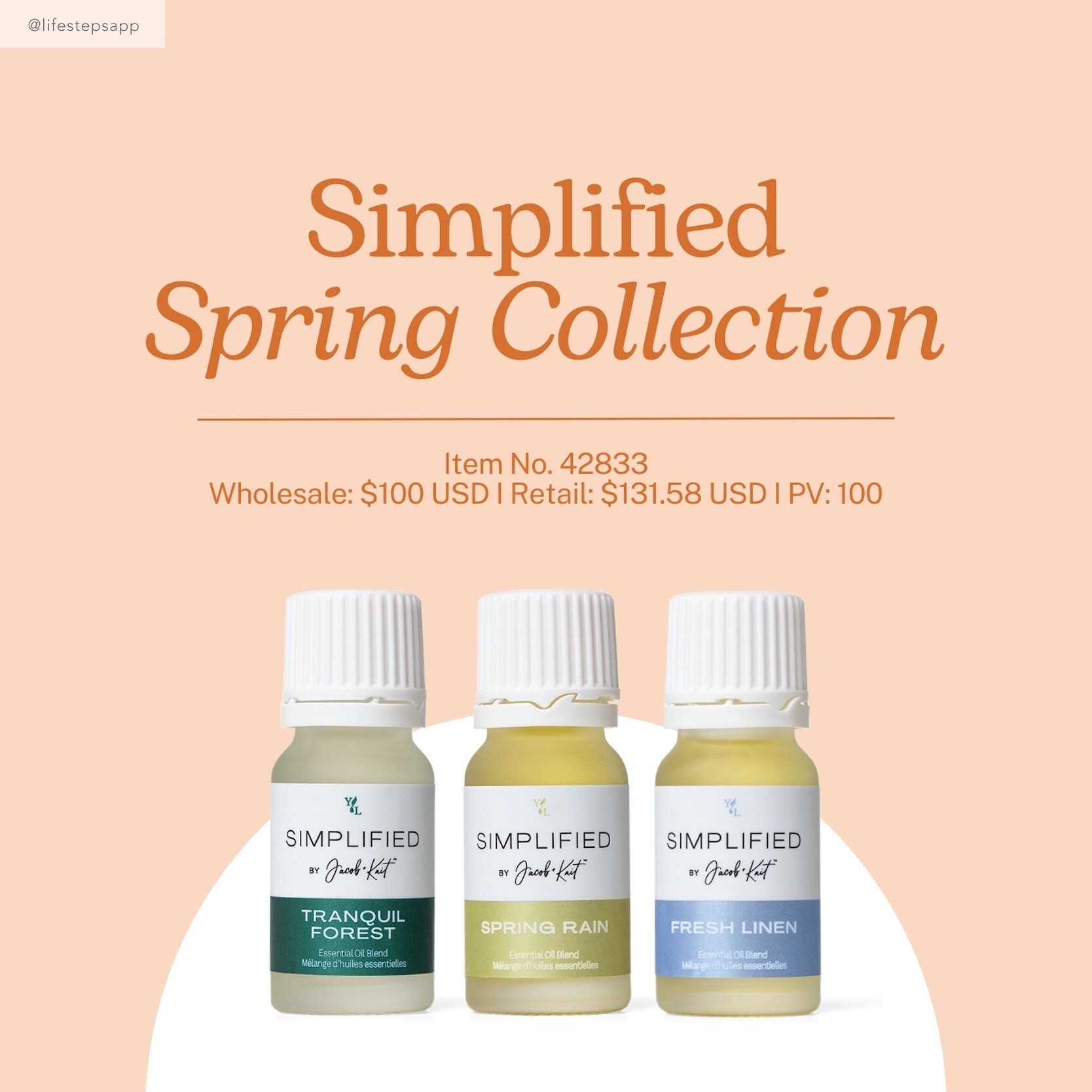 This LOVELY new offering is here just in time! You can either put that on your 15% off wish list (the discount you get for having a few friends over) or get it with free shipping! And if you are BRAND new, you get a special surprise from ME!!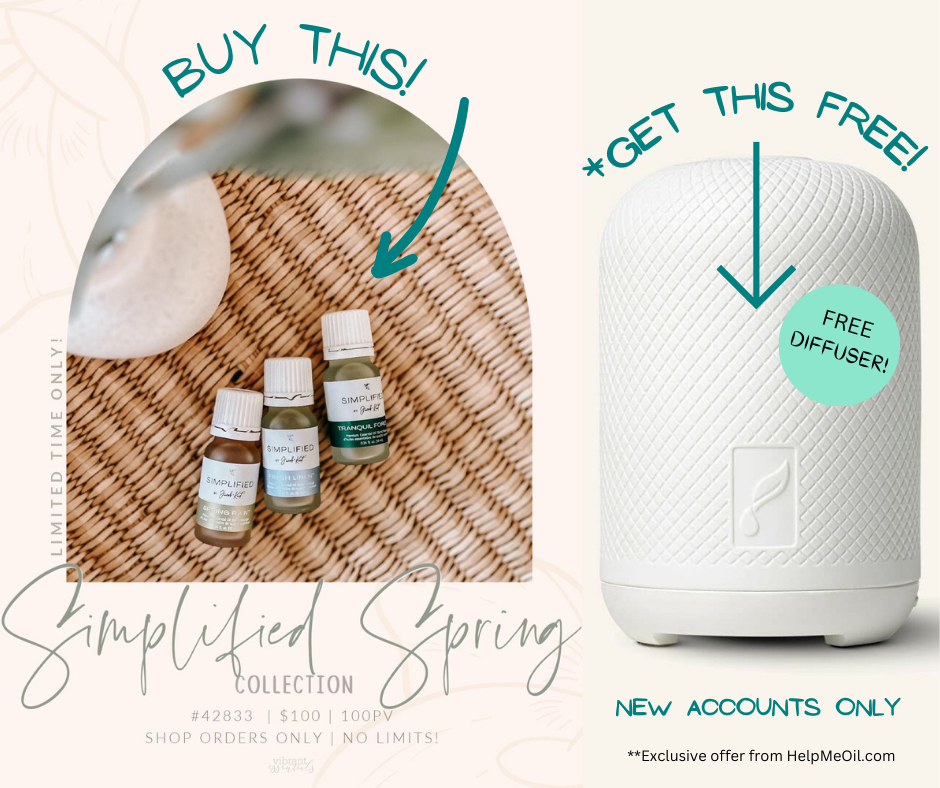 WHAT'S IN SIMPLIFIED SPRING?
I haven't smelled these yet, but since I'm hosting an event this month, I have this sweet 15% coupon to use on myself, and you can bet this is on my list! Here is more on Simplified Spring:
☁️ FRESH LINEN, 10 ml.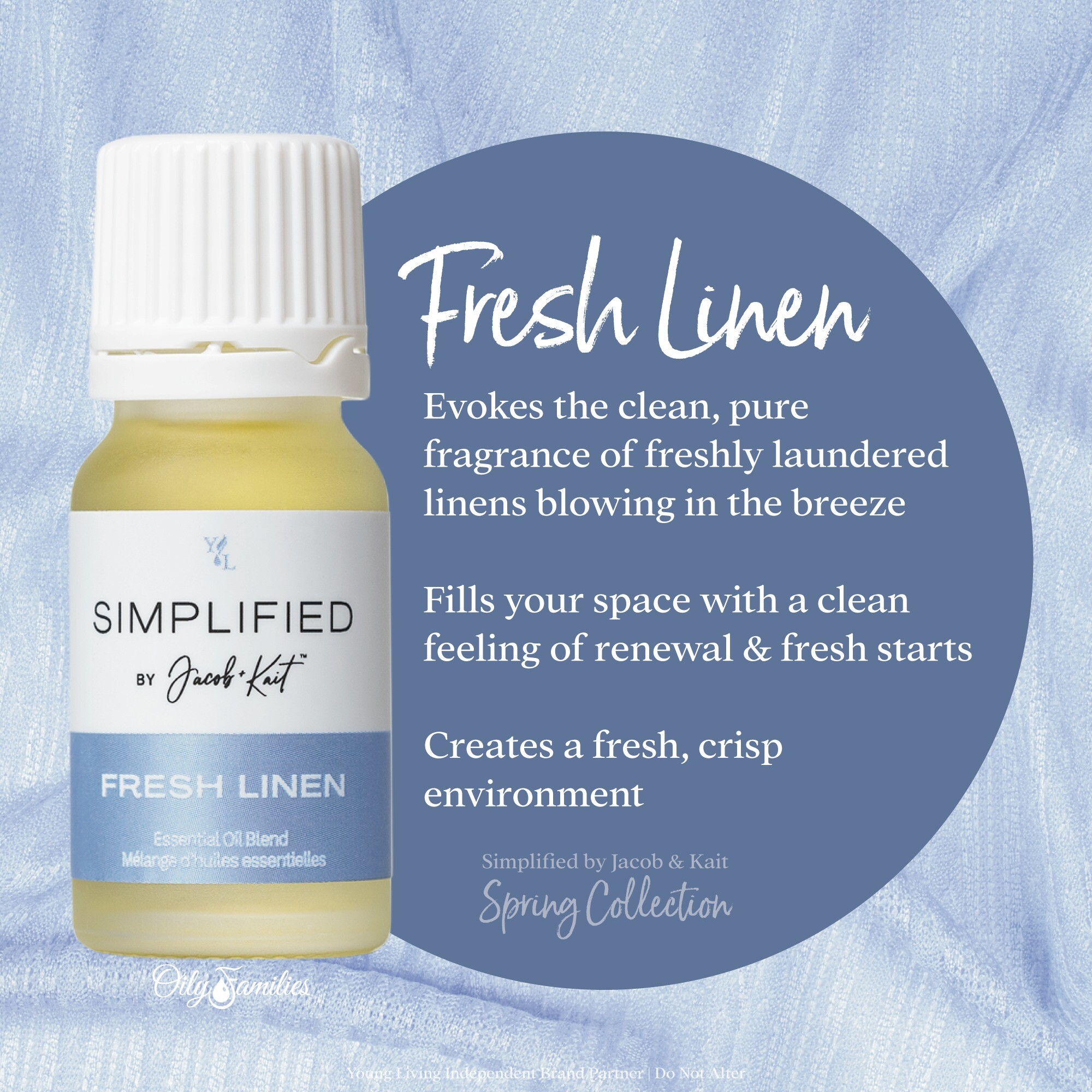 • Evokes the clean, pure fragrance of freshly laundered linens blowing in the breeze - this is SO GOOOOD!!!!!!
• Fills your space with a clean feeling of renewal and fresh starts.
• Fresh Linen: Lemon, Lavender, Cypress, Tea Tree, Bitter Orange, Cistus.
☔️ SPRING RAIN, 10 ml.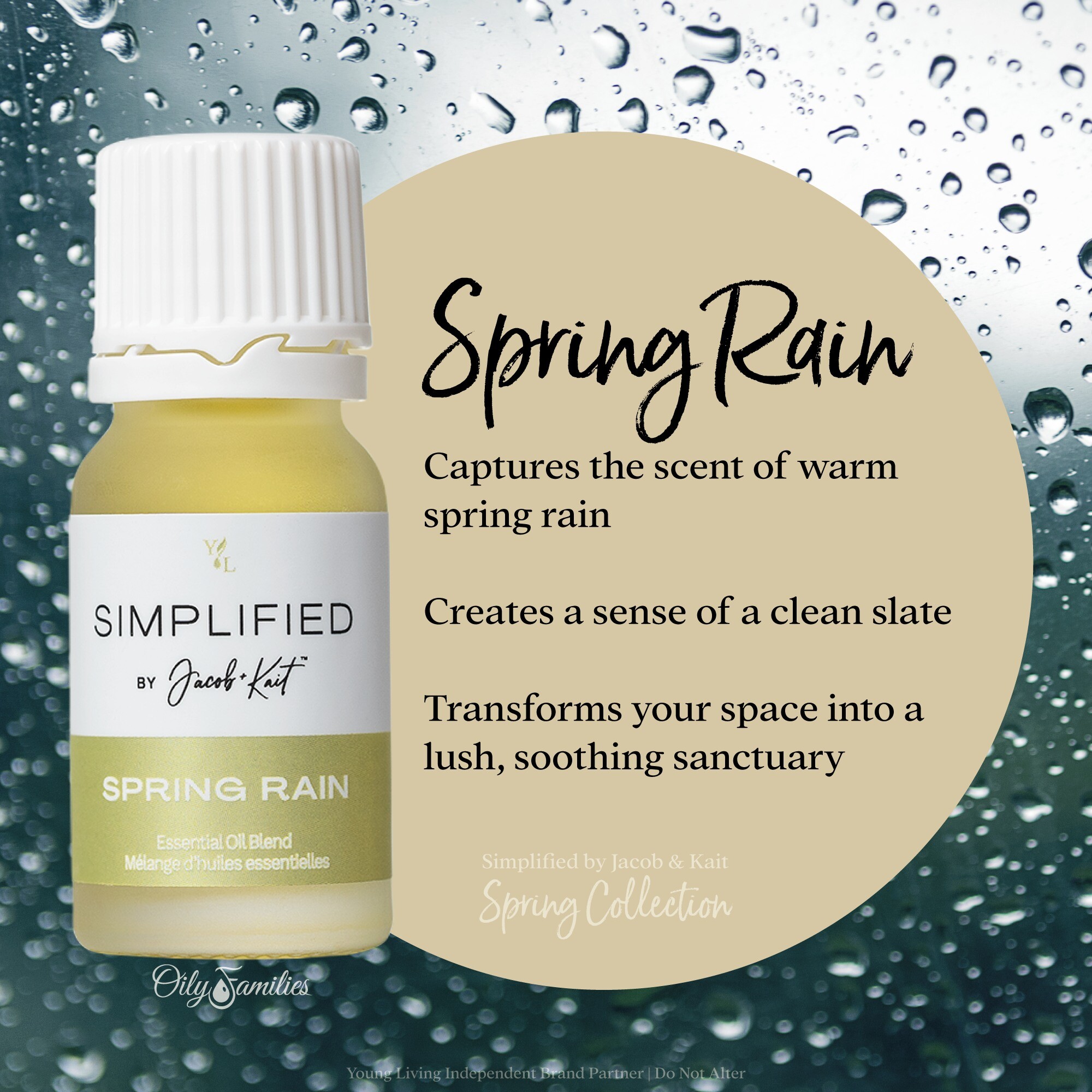 .
• Captures the scent of warm spring rain
• The perfect wake up and start the day blend!
• Transforms your space into a lush, soothing sanctuary
• Spring Rain: Spearmint, Vetiver, Beramont, Cypress, Patchouli, Tea Tree.
🌳 TRANQUIL FOREST, 10 ml.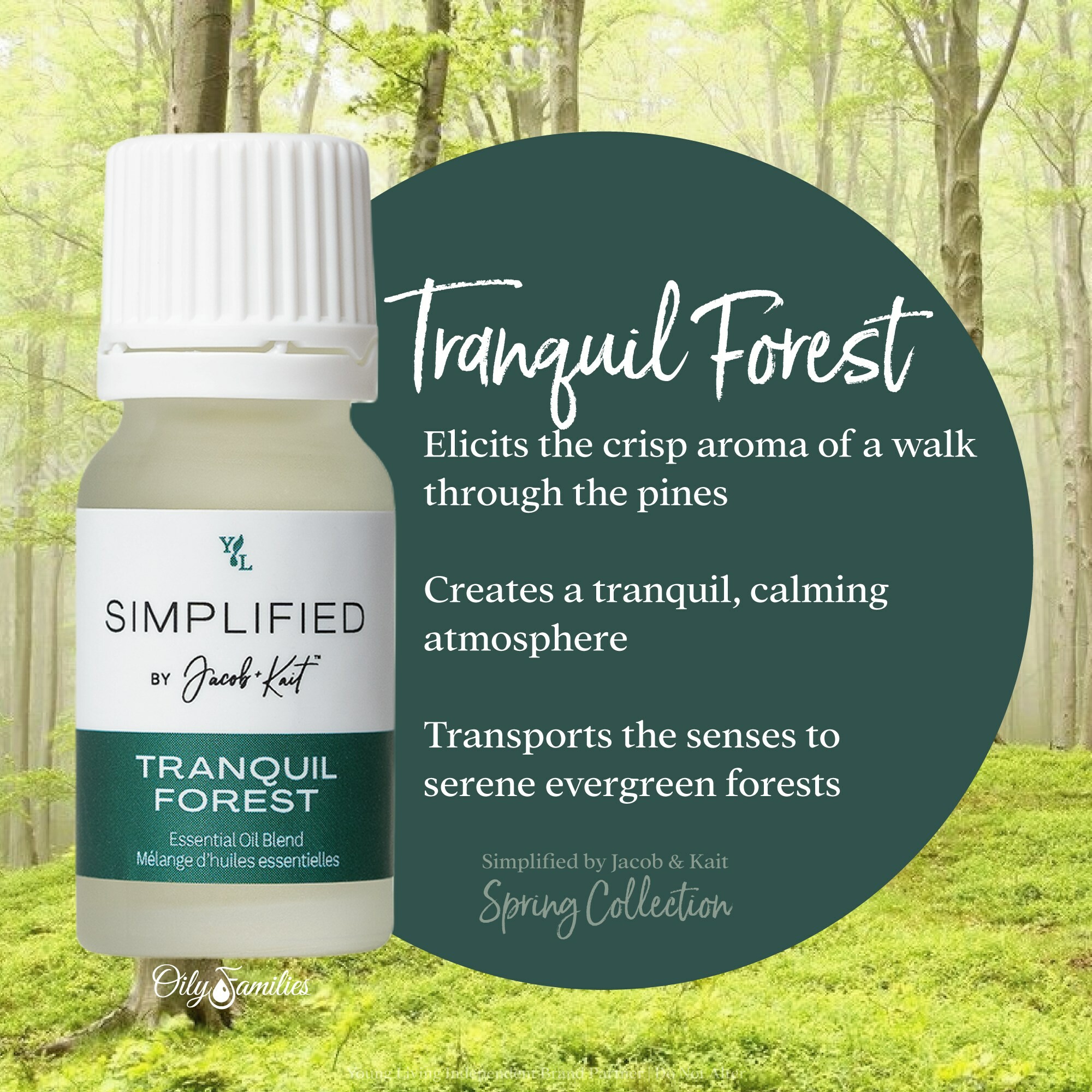 • Elicits the crisp aroma of a walk through the pines
• Grounding, calming, and just perfect for when you need a little zen
• Transports the senses to serene evergreen forests
• Tranquil Forest: Pine, Frankincense, Lemon, Cedarwood, Pepper, Bitter Orange.
OH. MY. MY. Take my money YL ha!
If you are ready to get your very own Young Living customer account with this set, and snag that free diffuser, go here: Shown is the Haven diffuser, but I also have 2 others to pick from and will let you decide once you set up your account.
Don't forget - we always have monthly specials of free gifts with purchase. We have them every month, for all, regardless of whether you host a party/class or not. Our rewards for sales you refer also are forever. This is why our love our programs above any other out there!
Enjoy your gatherings folks!
Like getting all of these ideas? Don't miss a single post! Be sure to join my e-mail list today, and let me know others ways I can serve you :)