Mar 11, 2019 12:55 PM Central
Gayle Reinsma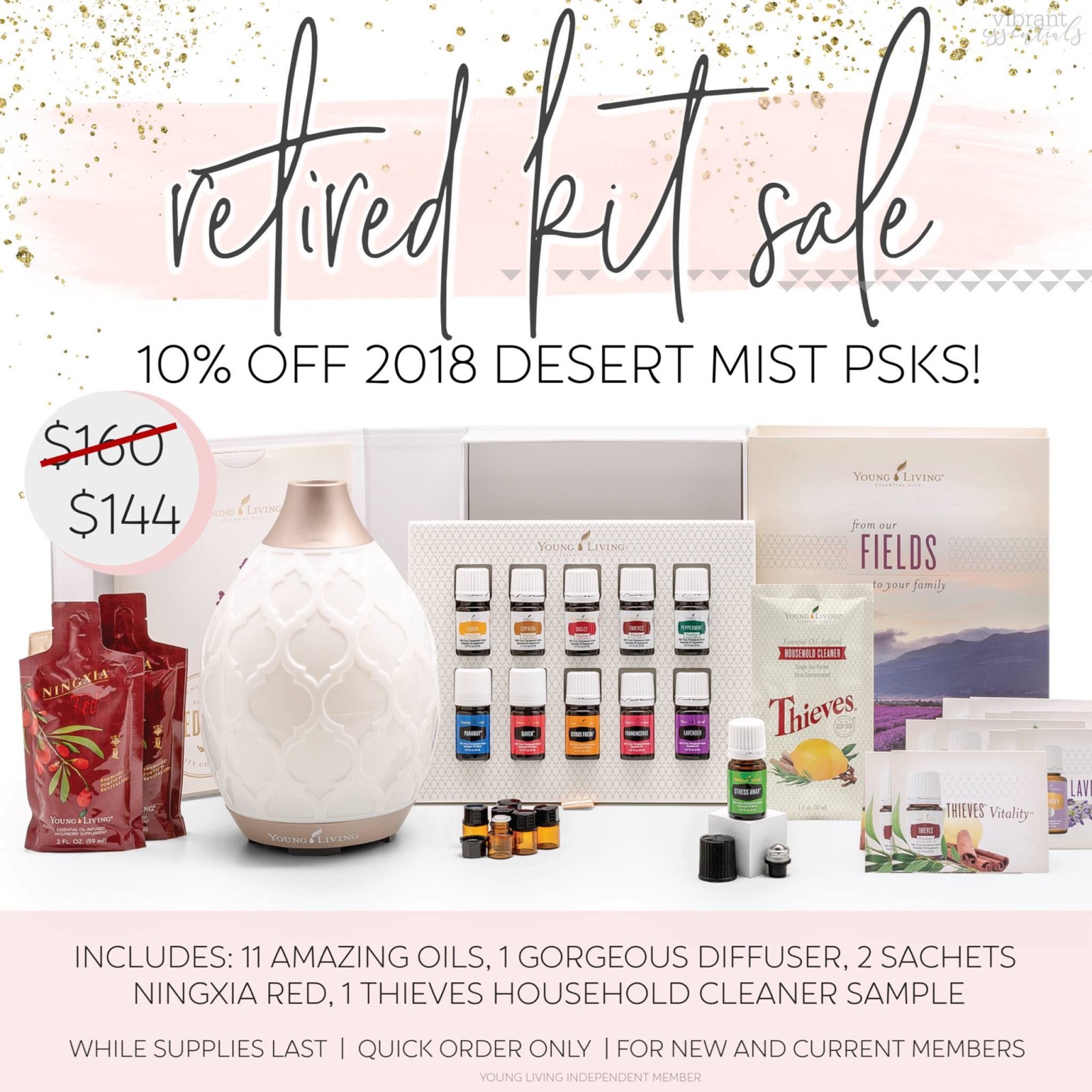 CLEARANCE SALE ON OLD STARTER KITS!!
JUST announced today at 11 am - a Clearance sale on the former Desert Mist Premium Starter Kits!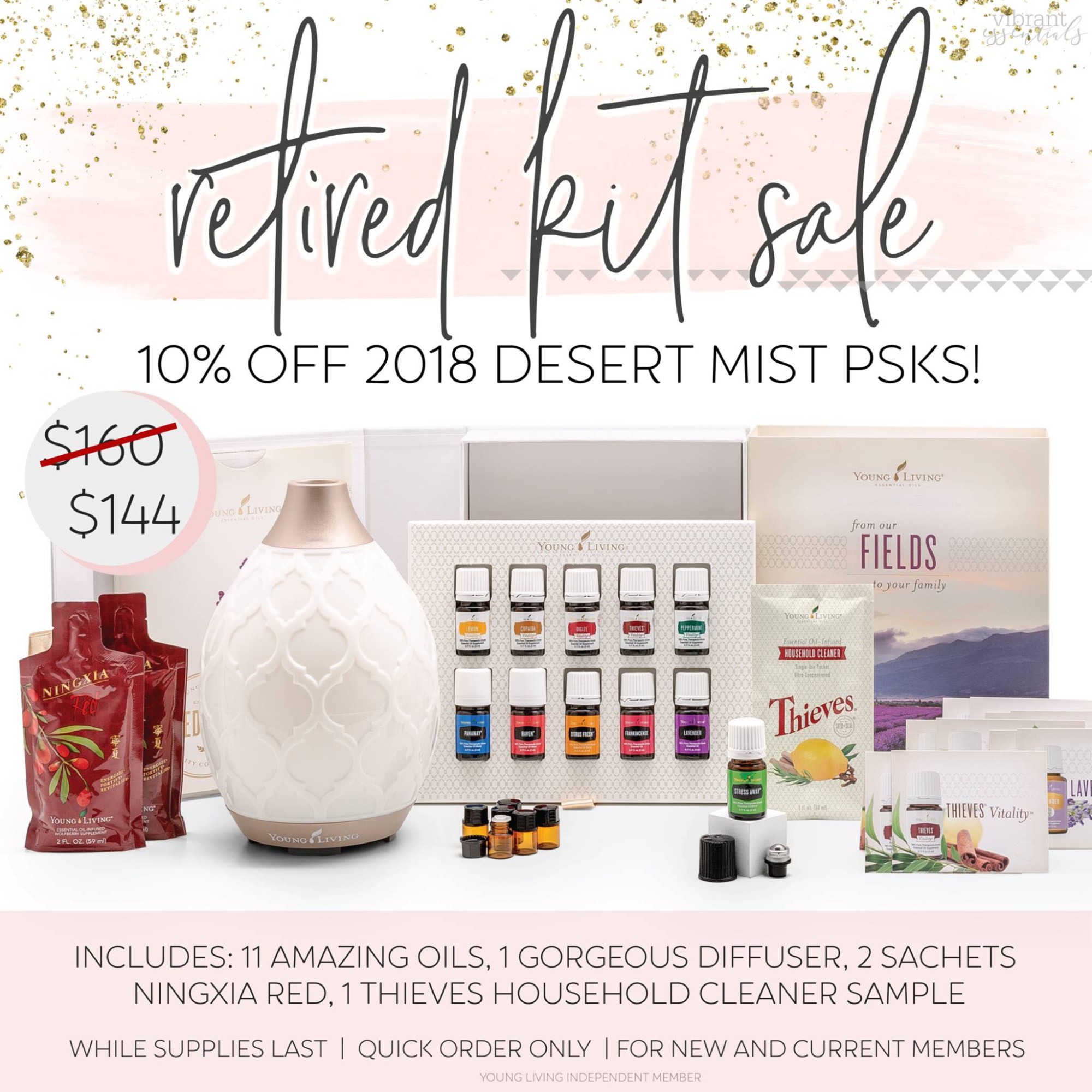 Our former 11 oil kit set with Dessert Mist is being cleared off of the shelves! And you can snag one today for $144! But this is ONLY while supplies last folks!!
This offer is for a new member to Young Living as well as our existing members! But it's ONLY available to members - membership has it's privileges!
This kit has a $300 retail value to new members, so getting it at $144 is getting it at OVER half off! Our upgraded kits are and even BETTER value of $400 retail for $165. Both kits include the $45 membership for free! What does a membership do? It entitles you to a lifetime discount of 24% off of retail as well as the opportunity to purchase this highly discounted set. I STILL order starter kits as they are such a great value!!
To order, go
HERE
. After the option newsletter info, go to "Place an Order". From there you can make your starter kit selection! If you are already a Young Living Member, simply log in to your your own account at YoungLiving.com, enter your member # and password and select "Quick Order".
Do you need any other products today? If so, don't forget about the FREE products that come with certain PV levels! My next post will feature the benefit of these amazing plant based cleaning products.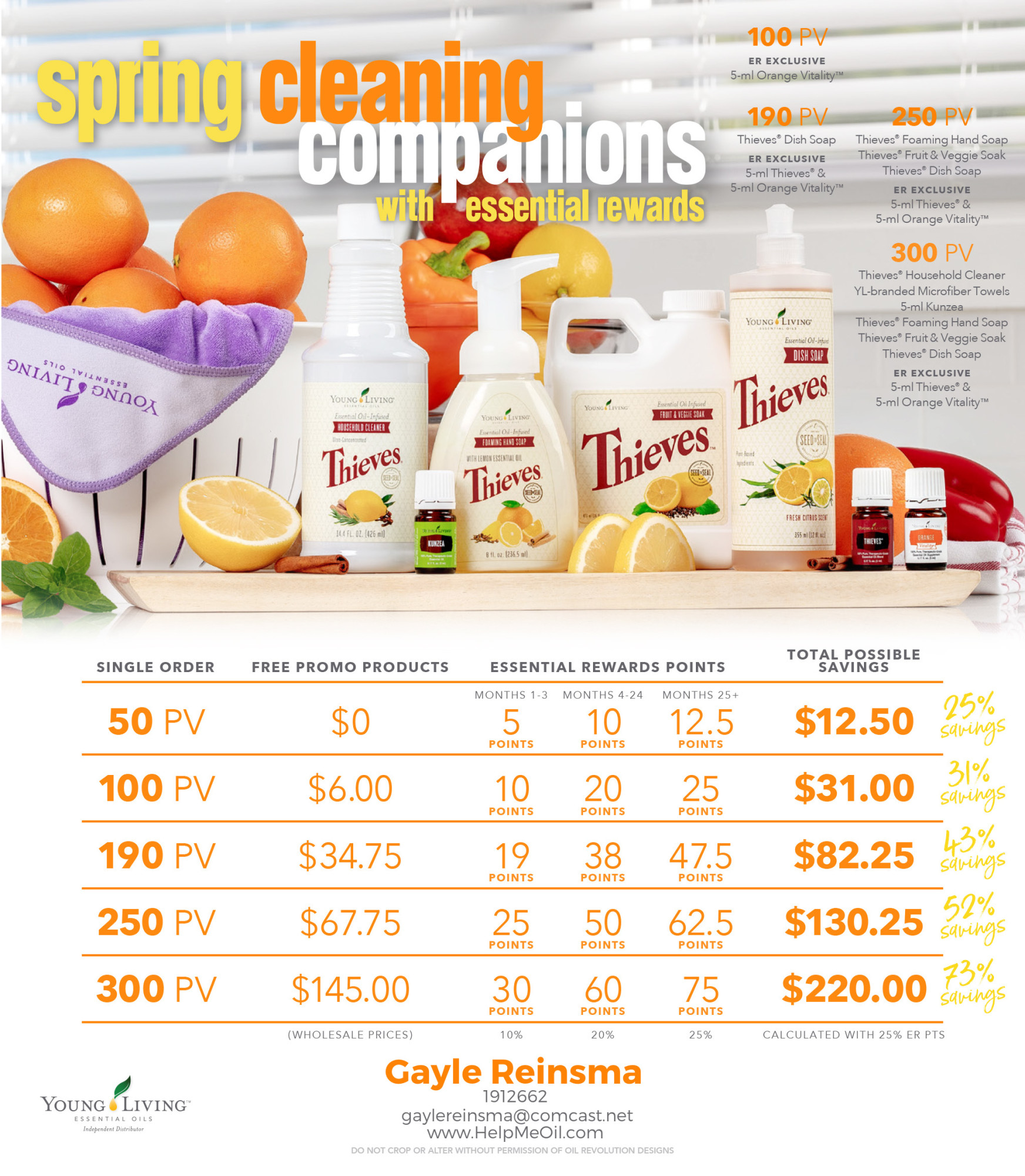 Like getting all of these ideas? Don't miss a single post! Be sure to join my e-mail list today, and let me know others ways I can serve you :)