Jun 10, 2020 07:35 AM Central
Gayle Reinsma
What's Coming Back This Week??
We have some cool things coming back this week, like my FAVE Thieves set of all time and a GIANT new size of the Thieve hand sanitizer refill!! But before we get to that, let's take a look at the June Promo's!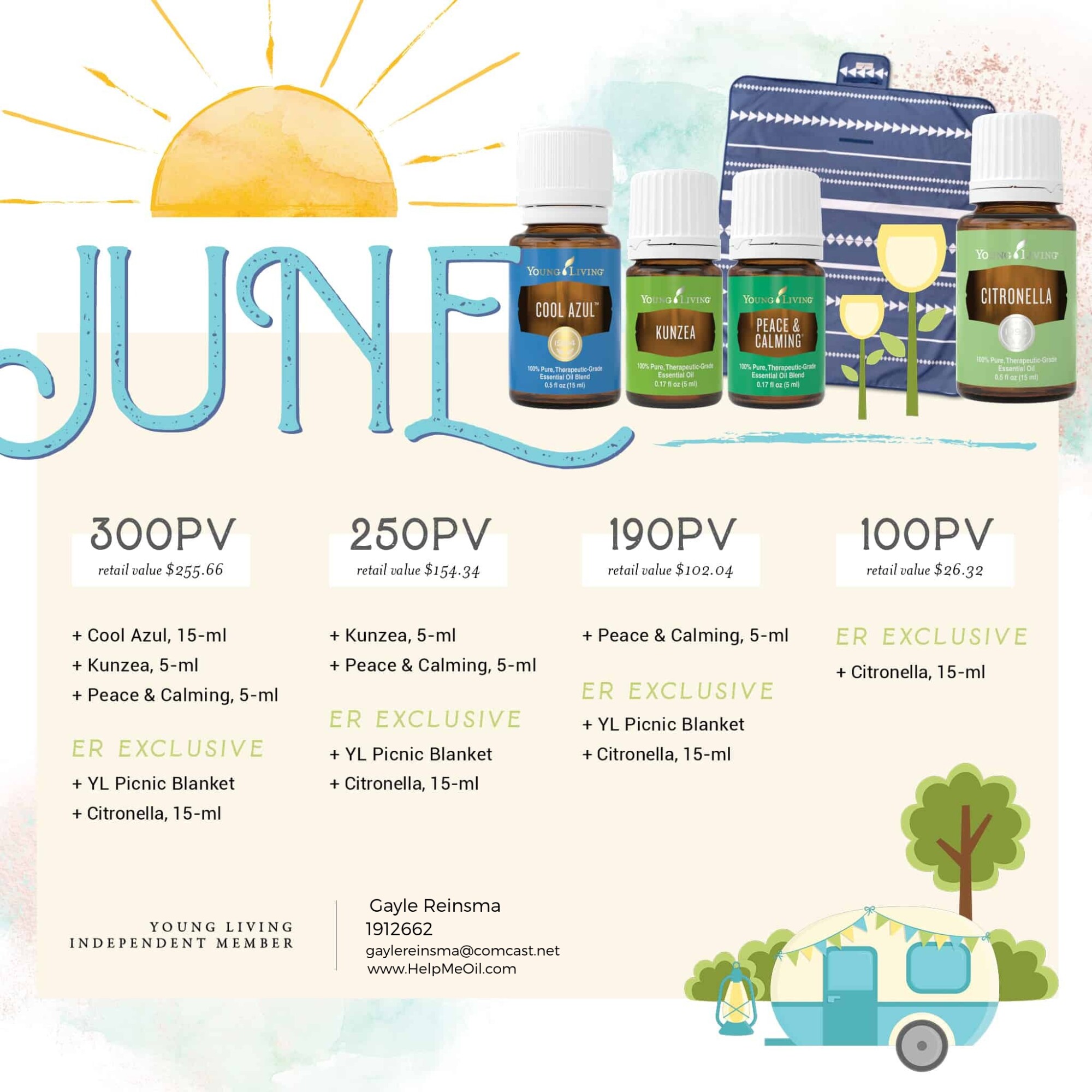 Keep these levels in mind when ordering from Back in Stocks AND from the NEW ITEMS DEBUTING NEXT WEEK! (CAN'T WAIT!) All prices shown are for Young Living Members at their 24% discount. Not a member yet? Take care of that
HERE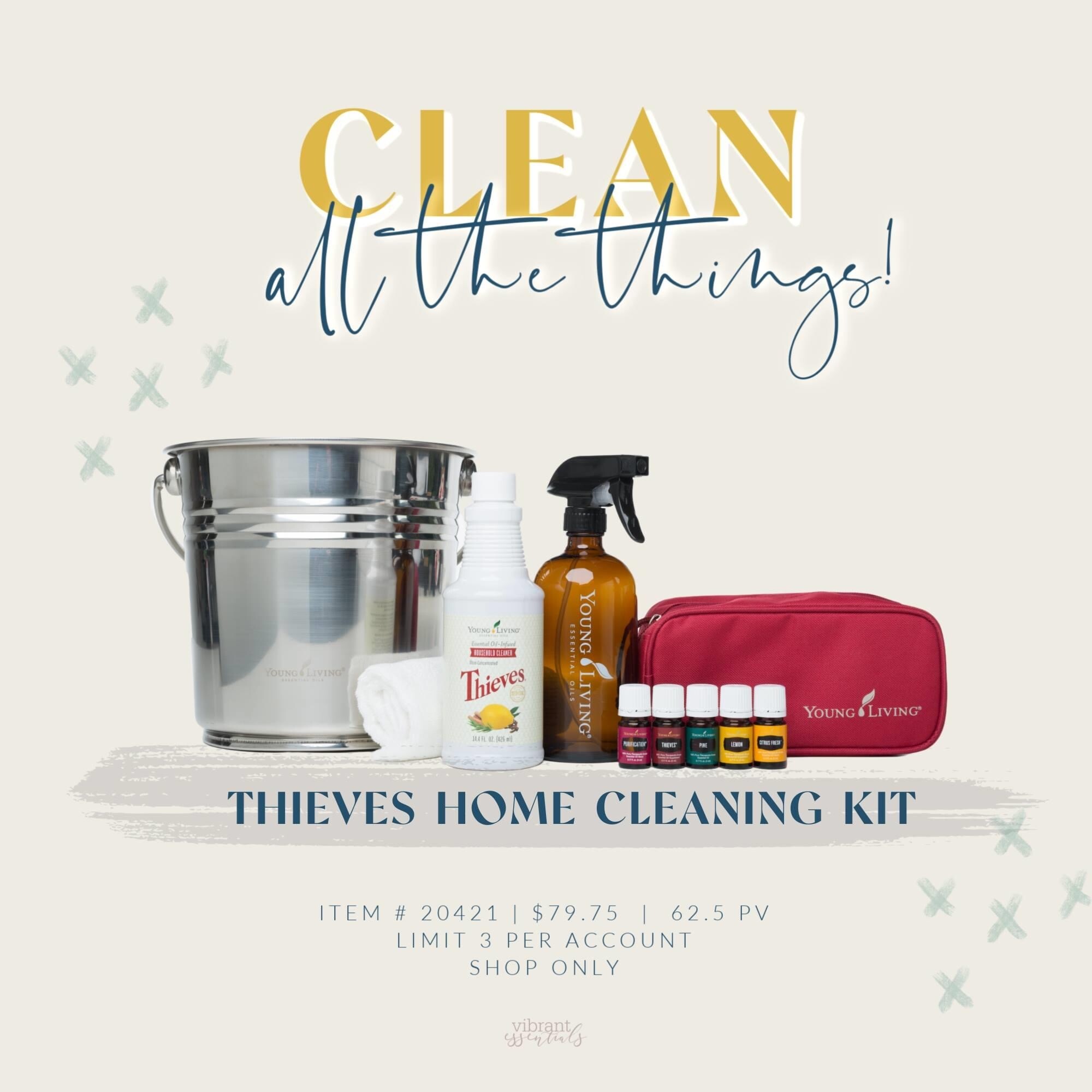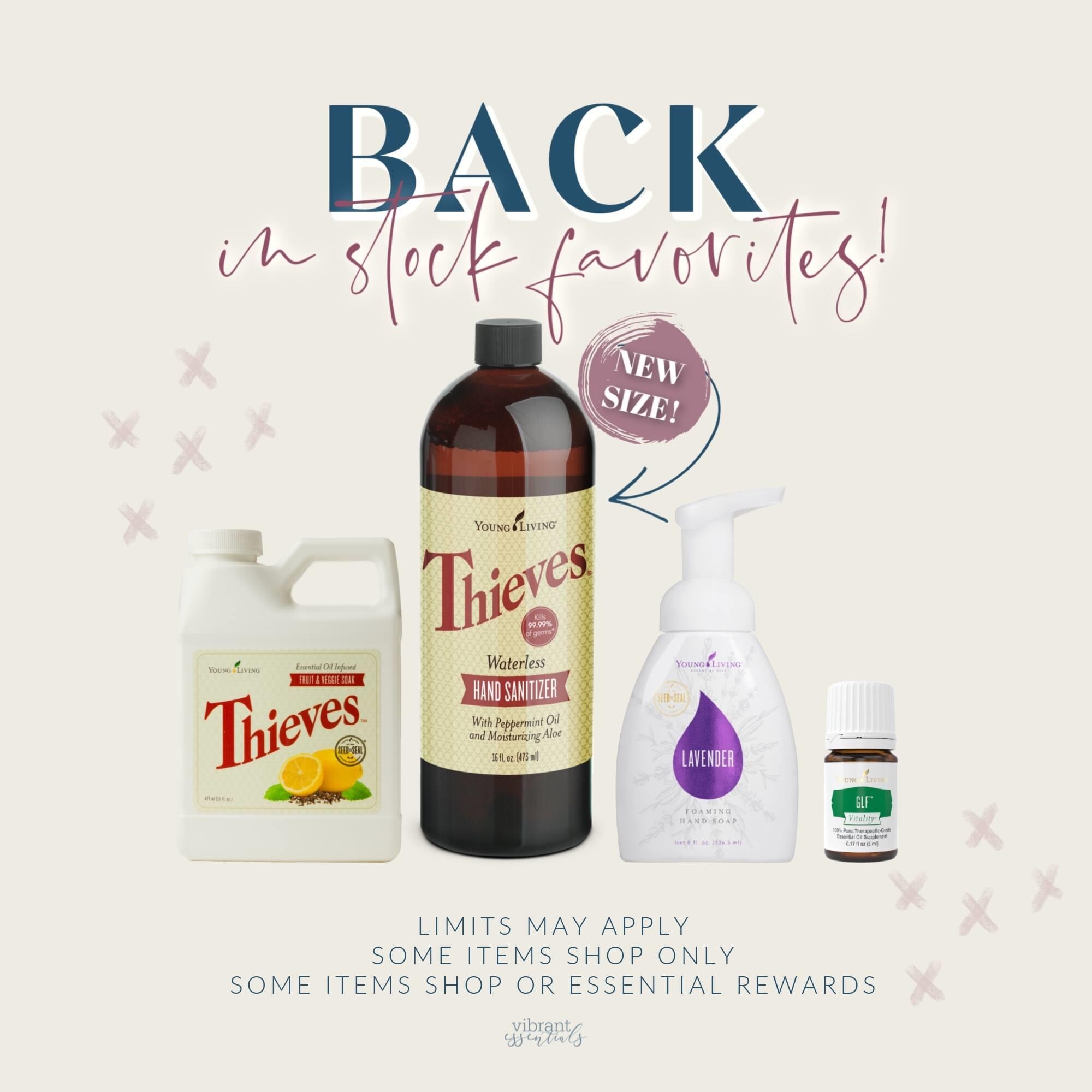 🥳🎉 WOOHOO!!! 🥳🎉 Read all about the GIANT Hand Sani refill and my most favorite Thieves set of all time!!!

There are some amazing YL favorites coming back in stock tomorrow! These products will be available for purchase around 12 noon, MT, on Wednesday, June 10, and all products will be live by 1 p.m., MT.

🧹🧽 Thieves Home Cleaning Kit 🧹🧽

Item No.: 20421

Wholesale Price: $79.75

PV: 62.5

Limit of 3 per account

Shop only

🍋🍇 Thieves Fruit and Veggie Soak 🍋🍇

Item No.: 5352

Wholesale Price: $19.75

PV: 19.75

Limit of 3

Shop only

👏🏼 Thieves Waterless Hand Sanitizer Refill, 16 oz. 👏🏼

*****NEW SIZE******

This isn't necessarily a permanent change, but out of necessity to keep it in stock.

Item No.: 33577

Wholesale Price: $49.75

PV: 49.75

No limit

Shop only

🌿💛 GLF Vitality 💛🌿

GLF Vitality™ is a powerful blend of Grapefruit, Ledum, Helichrysum, Hyssop, Celery, and Spearmint to support healthy gallbladder and liver function. It's AMAZING!

Item No.: 19168

Wholesale Price: $64.00

PV: 64

No limit

Shop and Essential Rewards

💜 Lavender Foaming Hand Soap 💜

Item No.: 4430

Wholesale Price: $11.75

PV: 11.75

No limit

Shop and Essential Rewards

Remember that you can still save on the Sacred Space bundle—full of products to help you find balance and tranquility—available from June 10 at 12 noon, MT, until July 24 at 11:59 p.m., MT, or while supplies last.
To recap the specials for June: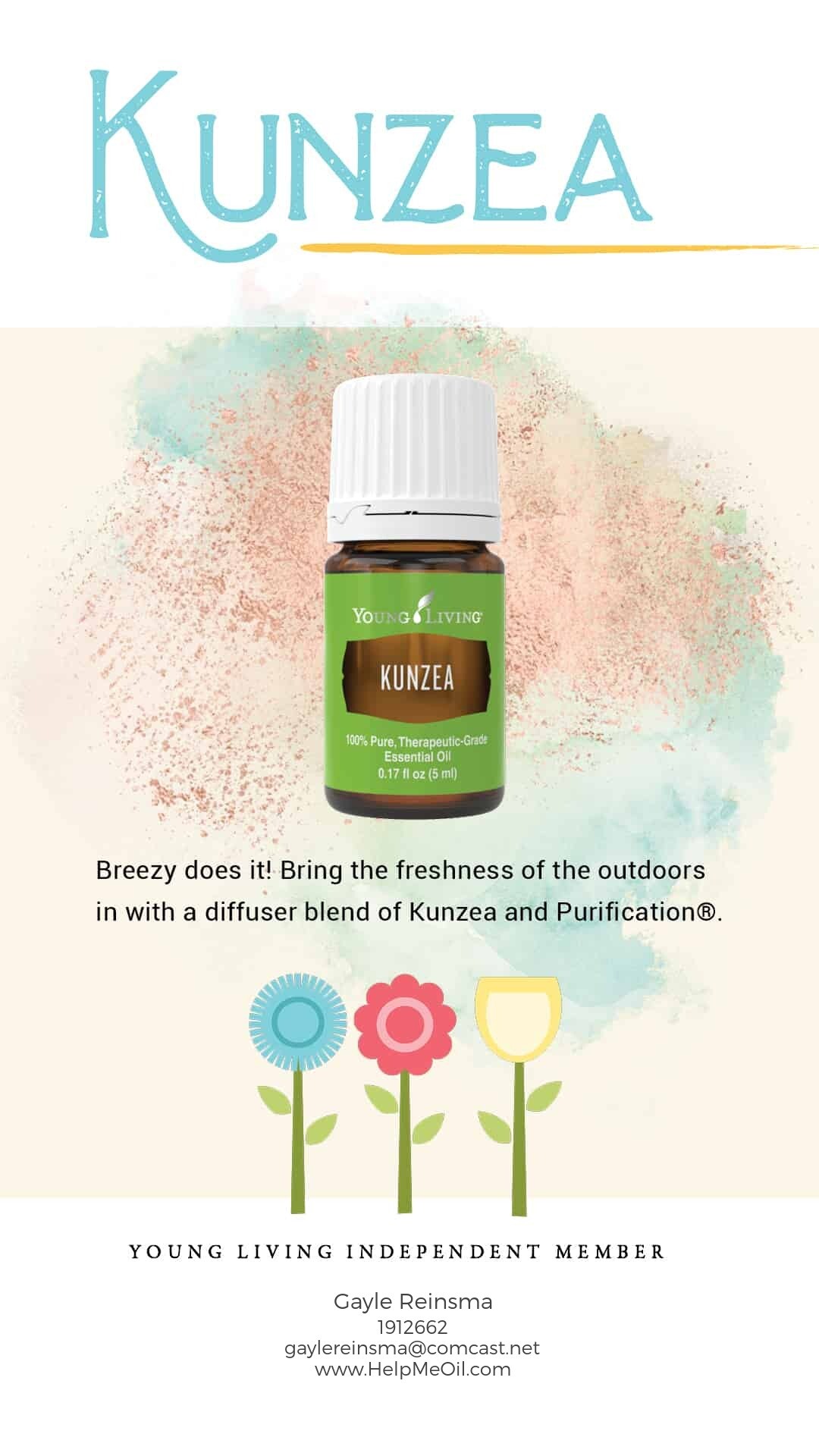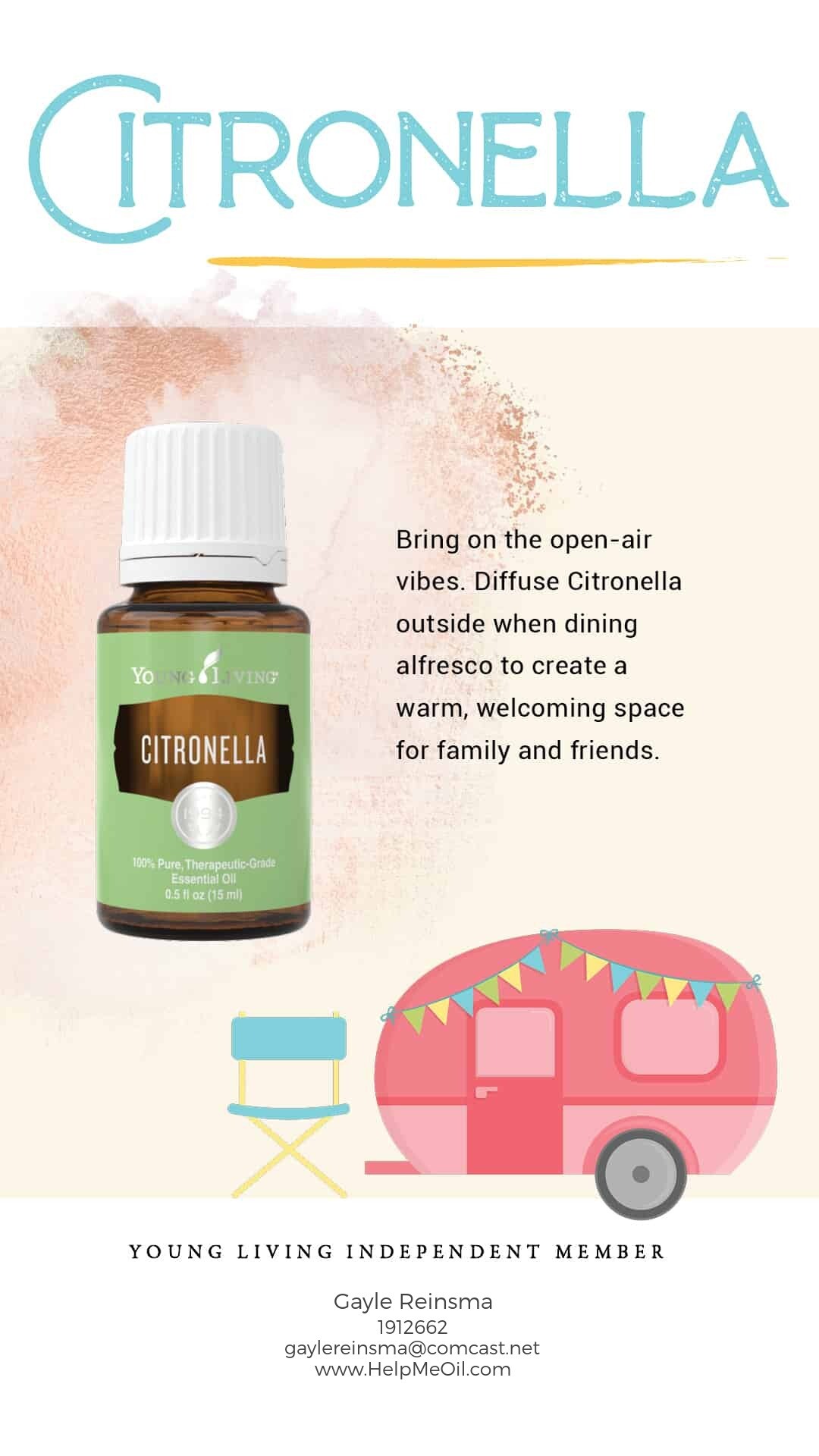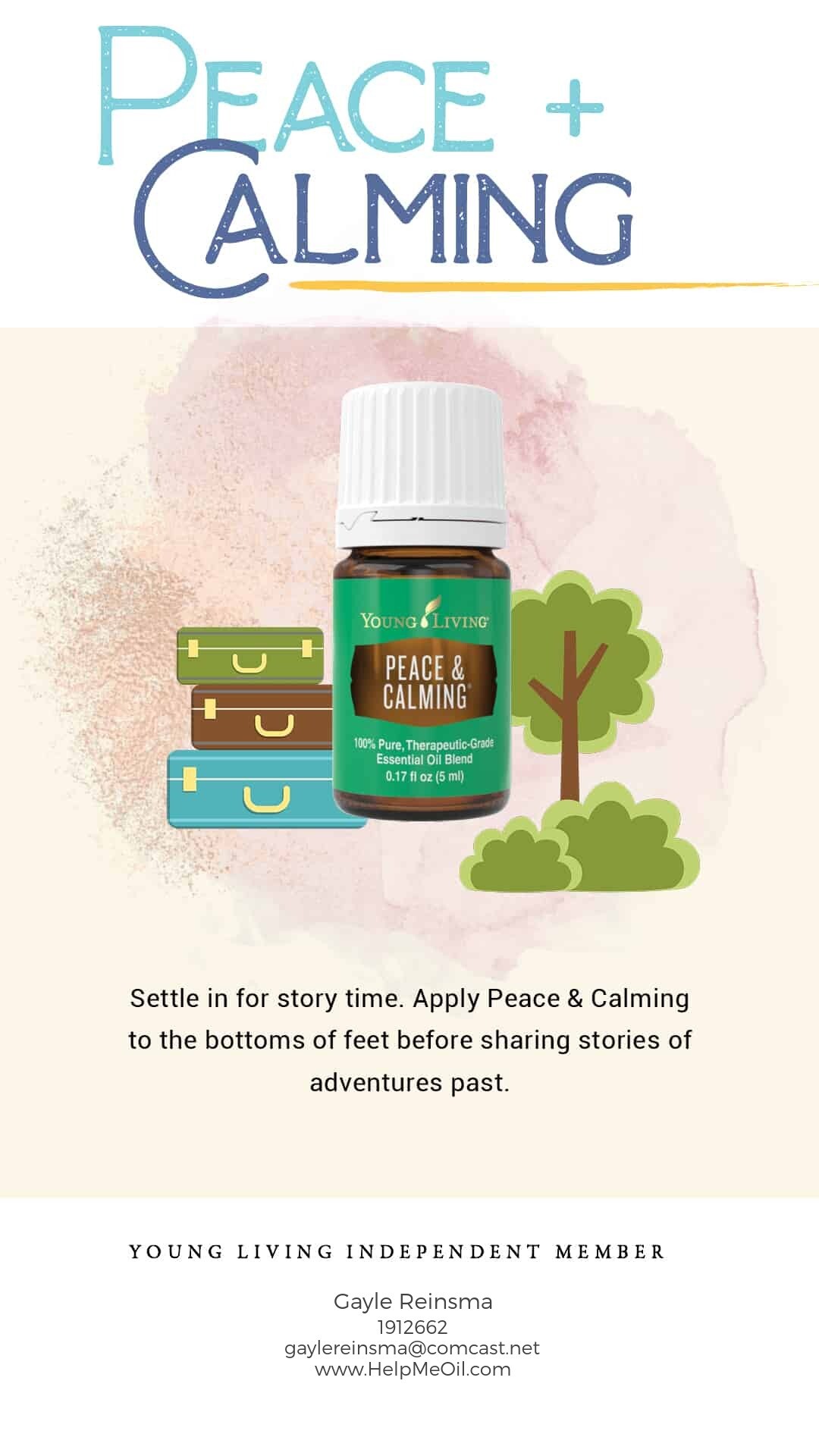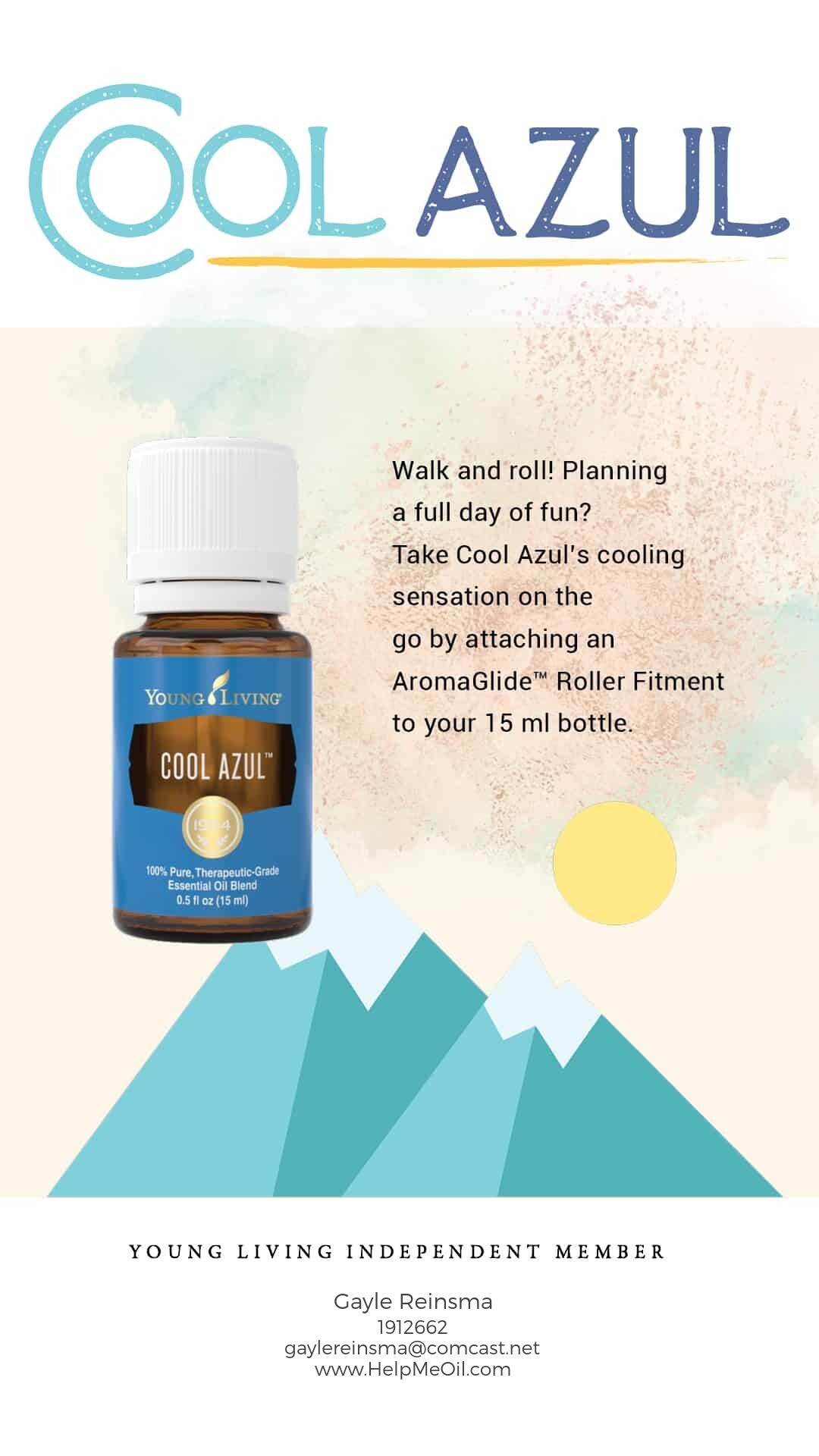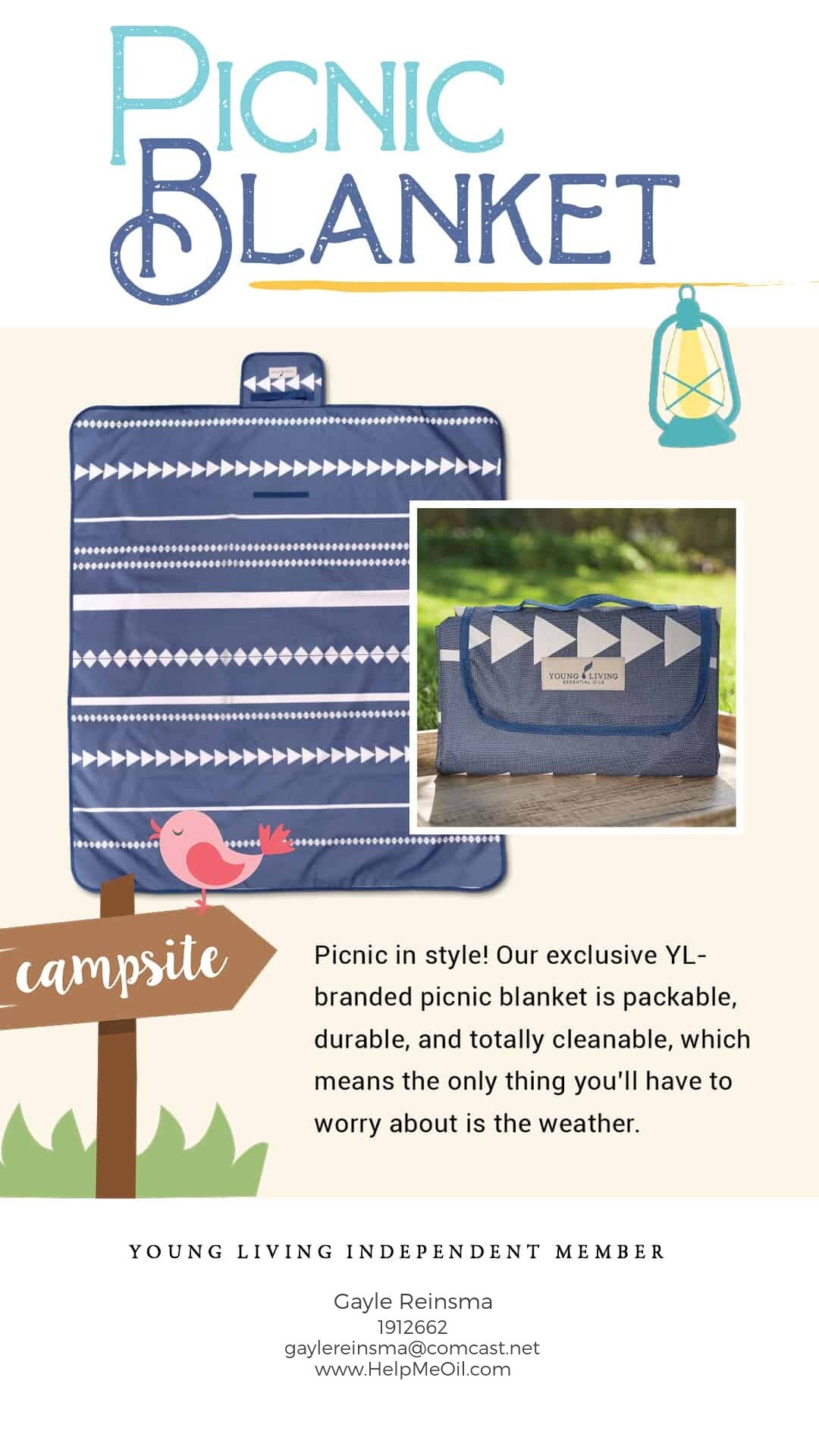 This month's PV promo includes everything you and your teams need to soak up a million summertime memories.
Picnic in style—and comfort—with Young Living's exclusive picnic blanket and Citronella essential oil to keep annoyances at bay. After fun in the sun, massage tired muscles with a combination of Cool Azul or Kunzea and V-6. When you're ready to settle down for the evening, surround your family in Peace & Calming's warm, inviting aroma as you share favorite moments from the day's adventures.
Encourage your teams to beat the heat by qualifying for this month's free products!
Essential Rewards orders:
300 PV tier
Retail value: $255.66
Cool Azul essential oil blend, 15 ml
• Walk and roll! Planning a full day of fun? Take Cool Azul's cooling sensation on the go by attaching an AromaGlide™ Roller Fitment to your 15 ml bottle.
• Score a second (or third) wind. Diffuse a few drops whenever you need a mid-adventure pick-me-up.
Kunzea essential oil, 5 ml
• Play all day. Go ahead—join that badminton bracket! Once that battle's over, treat tired muscles to a soothing massage with the help of Kunzea and a little V-6 Vegetable Oil Complex.
• Breezy does it! Bring the freshness of the outdoors in with a diffuser blend of Kunzea and Purification®.
Peace & Calming essential oil blend, 5 ml
• Let the sunshine in. When summer showers last for hours, brighten everyone's spirits—and your spaces—with a sunny-scented blend of Peace & Calming and Citrus Fresh™ in your diffuser.
• Settle in for story time. Apply Peace & Calming to the bottoms of feet before sharing stories of adventures past.
Picnic blanket
• Picnic in style! Our exclusive YL-branded picnic blanket is packable, durable, and totally cleanable, which means the only thing you'll have to worry about is the weather.
• Wish upon a star. When the forecast calls for a clear night, grab your picnic blanket and head outdoors for some stargazing.
Citronella essential oil, 15 ml
• Say no to boring sunscreen. Tired of typical-smelling sunscreen? Fight the sun's rays in a fresh, new way by adding a few drops of Citronella to your favorite sunscreen before applying.
• Bring on the open-air vibes. Diffuse Citronella outside when dining alfresco to create a warm, welcoming space for family and friends.
250 PV tier
Retail value: $154.34
Kunzea, 5 ml
Peace & Calming, 5 ml
Bonus Essential Rewards: Picnic blanket
Bonus Essential Rewards: Citronella, 15 ml
190 PV tier
Retail value: $102.04
Peace & Calming, 5 ml
Bonus Essential Rewards: Picnic blanket
Bonus Essential Rewards: Citronella, 15 ml
100 PV tier
Retail value: $26.32
Bonus Essential Rewards: Citronella, 15 ml
One-time orders:
300 PV tier
Retail value: $255.66
Cool Azul, 15 ml
Kunzea, 5 ml
Peace & Calming, 5 ml
250 PV tier
Retail value: $154.34
Kunzea, 5 ml
Peace & Calming, 5 ml
190 PV tier
Retail value: $102.04
Happy Shopping, friends! 🛒🛒🛒
Like getting all of these ideas? Don't miss a single post! Be sure to join my e-mail list today, and let me know others ways I can serve you :)