Oct 10, 2019 07:23 AM Central
Gayle Reinsma
Bergamot, Bergamot Essential Oil, Cinnamon Bark Essential Oil, Essential Oil Online Classes, Fall essential oils, Frankincense, Help Me Oil, Nutmeg Essential Oil, Orange Essential Oil, The Essential Oil Experience, Young Living, Young Living October 2019 Promo's, Young Living Voucher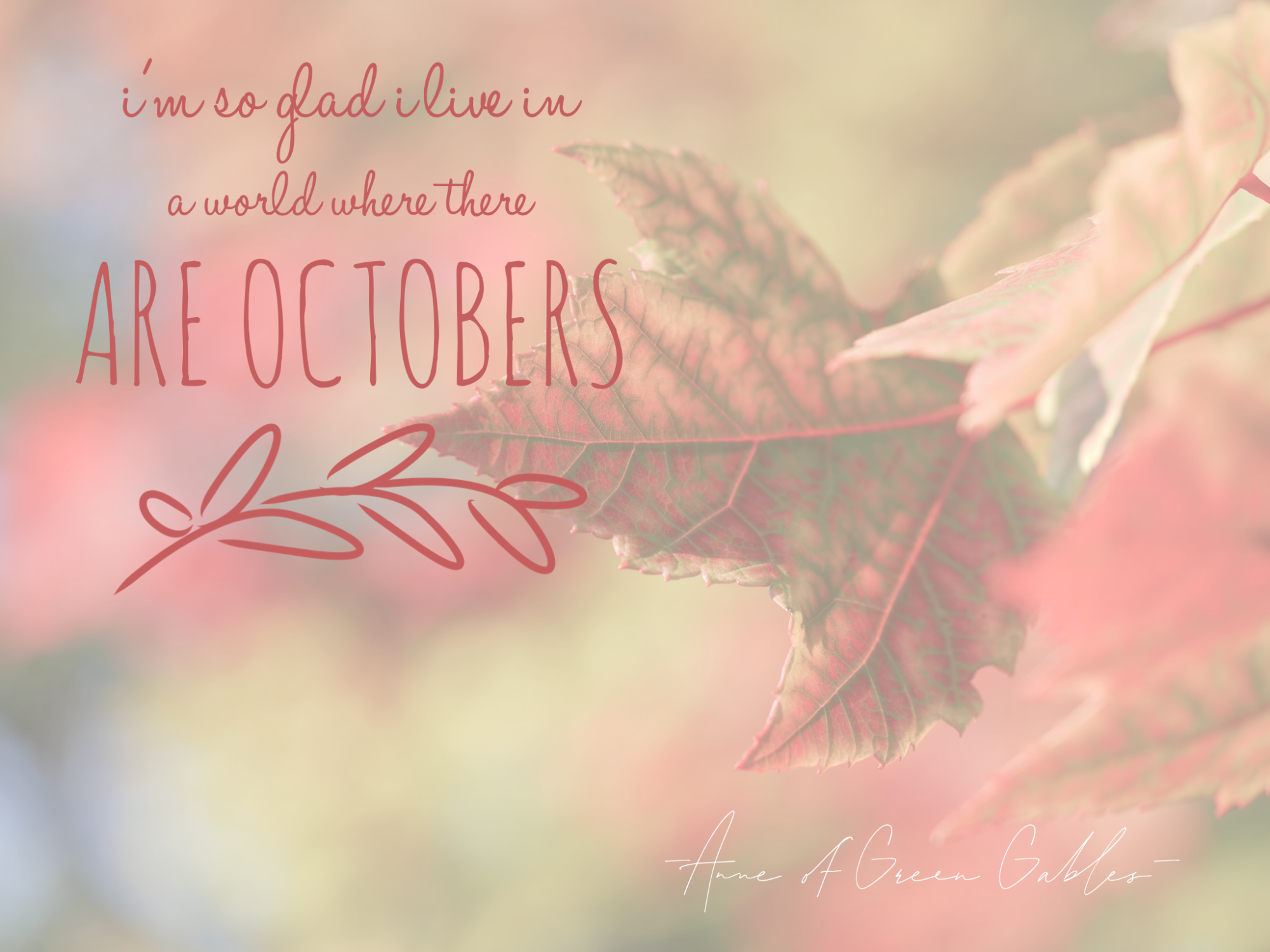 Amazing October Updates!
October is ALWAY exciting and rewarding with Young Living! One of the most FUN announcements is for those of you still thinking about getting your starter kit for the first time ever.......
FREE SHIPPING
!! ANNNDDDDD ...f
or ONE lucky person
, I have a coveted
$20 off coupon!
Yep - this combo is RARE! If you are ready to do this, you will need to contact me directly as I'll need to give you the code during the sign up process.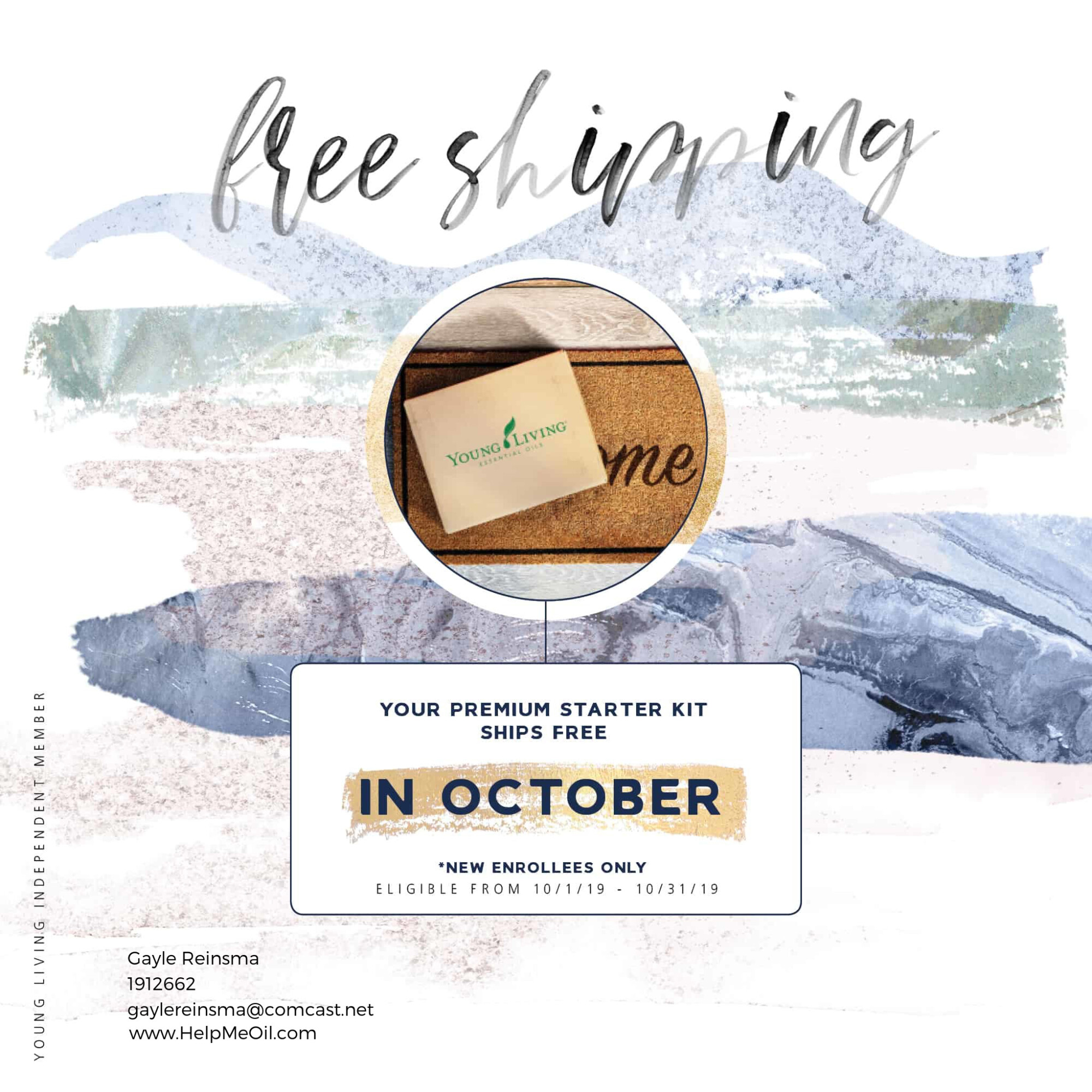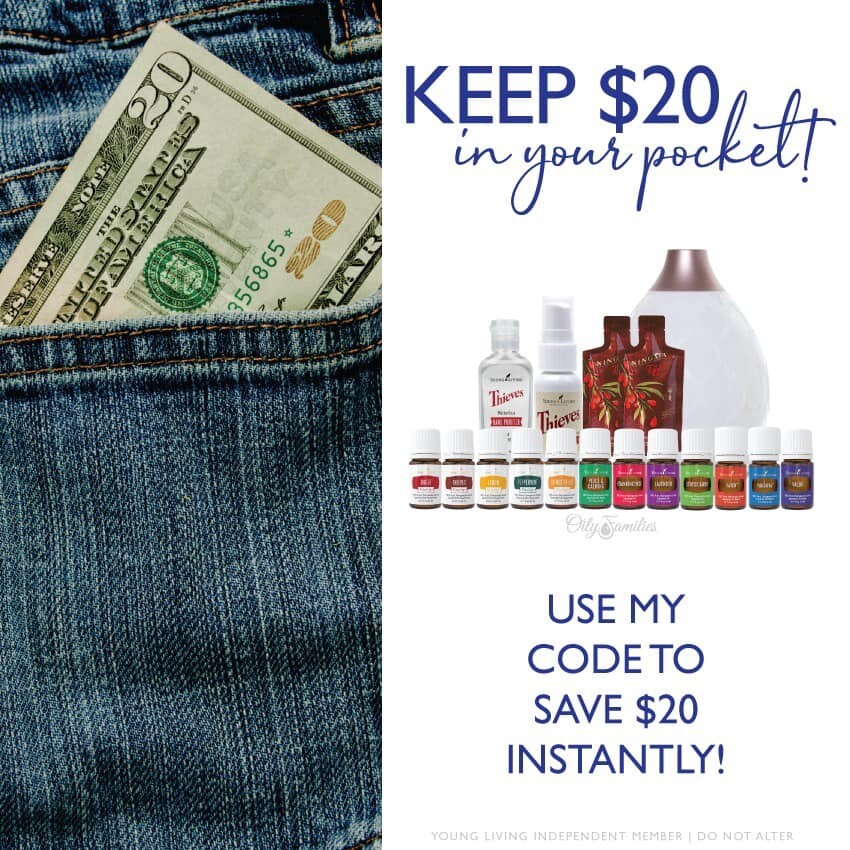 Take a look at the starter kits and get in touch! Go here:
Starter Kits!
---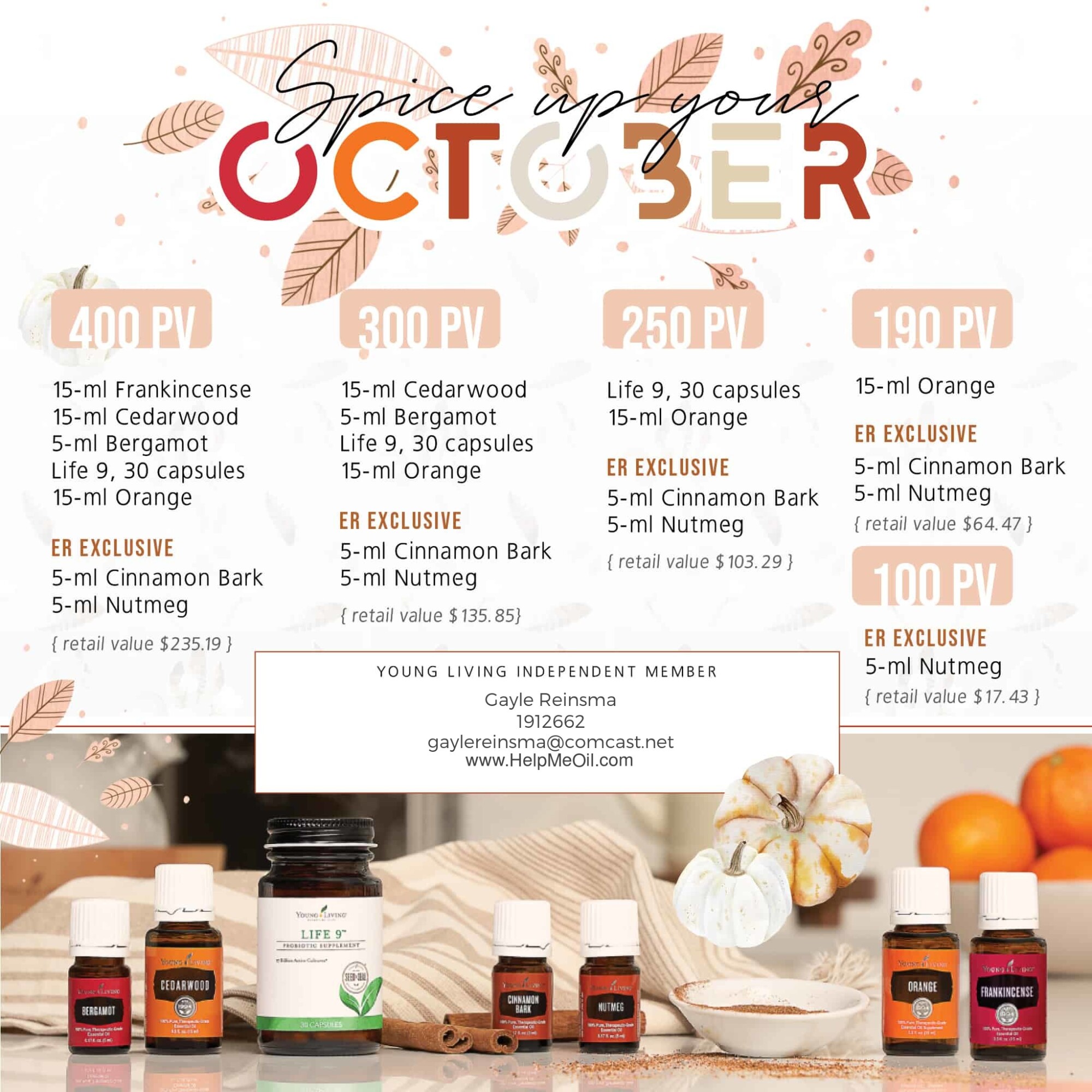 YES!!! IT'S FREE FRANKINCENSE MONTH!
Yep, it's THAT time of year! Once a year Young Living gives us a chance to earn a FREE bottle of of one of our MOST treasured oils, Frankincense! This precious gift is special! Frankincense, aka "Frank", is amazing for skin, your brain, emotions and your immune system too. A little research on this oil will keep you a fan for life! But not all franks are created equal my friend. Many strains are complete garbage. Very few are as special as this one!
Here is more info on the all of the specials this month!
400 PV tier
Retail value: $235.19:
Frankincense 15ml , Bergamot 5ml, Cedarwood 15ml, Life 9, 30 capsules, Orange 15ml, Cinnamon Bark 5ml (ER Exclusive) Nutmeg 5ml (ER Exclusive) . That's a whole lotta stuff free!!
300 PV tier
Retail value: $135.85:

Bergamot 5 ml, Cedarwood 15ml, Life 9, 30 capsules, Orange 15 ml,
Cinnamon Bark, 5 ml (ER Exclusive)Nutmeg, 5 ml (ER Exclusive)
250 PV tier
Retail value: $103.29

: Life 9 30 capsules, Orange 15 ml, Cinnamon Bark 5 ml (ER Exclusive), Nutmeg, 5 ml (ER Exclusive)
190 PV tier
Retail value: $64.47:

Orange 15 ml, Cinnamon Bark 5 ml (ER Exclusive), Nutmeg, 5 ml (ER Exclusive)
100 PV tier
Retail value: $17.43

Nutmeg, 5 ml (ER Exclusive) Freebies at 100 pv are only on ER - it pays to be on ER!
Tell me about the free oils!
Frankincense, 15 ml
*Soak in scented suds: Mix 5 drops of Frankincense with 1 tablespoon of V-6™ Vegetable Oil Complex and pour it in your bathwater for a relaxing dip.
*Reconnect with your purpose. Rub a drop or two of Frankincense into your hands, cup them lightly over your nose, and breathe in the grounding scent.
*Add to your unscented moistruuzer, or mix with a little carrier oil for a fantastic facial serum. Use same serum on breast for protection of your cells
Bergamot, 5 ml
*Diffuse the tension. Life's daily hassles are no match for the tart, tranquil scent of Bergamot!
*Cleanse your complexion: Add Bergamot to your night cream or toner for fresh-faced confidence.** (Nighttime only as this is a citrus oil! How cool - two great oils for the skin this month!!
Cedarwood, 15 ml
*Tame your mane: Massage Cedarwood into your scalp for healthy-looking, touchable tresses. Great for beards too!
*Keep calm and say "om": Breathe in Cedarwood's grounding and relaxing aroma.
*So good for sleep - mix with a little Lavender! I diffuse this with Marjoram and Nutmeg! And Nutmeg is Free this month!
Life 9, 30 capsules
*Go with your gut. Get on track for healthy digestion with a capsule a day of Life 9.
*Welcome wellness. Support a strong immune system with 17 billion live cultures from nine types of good bacteria.*
Orange, 15 ml
*Trick and treat your senses. Diffuse 5 drops Orange, 2 drops Cinnamon Bark, and 1 drop Nutmeg for that warm cookie scent (Fun that all 3 are FREE this month at certain levels!)
* Reveal your inner radiance. Dab Orange essential oil onto blemishes before bed! This beauty secret will have you waving goodbye to bad skin days.** (Sun sensitive oil)
Cinnamon Bark, 5 ml
*Indulge in some TLC. Add a few drops of Cinnamon Bark to your favorite massage oil and rub over achy muscles and joints.
*Rock "scent-sational" spice. Blend Cinnamon Bark with a carrier oil and dab it onto your wrists or neck for an enticing personal fragrance. It's a hot oil - be careful! Cinnamon Bark is part of our Thieves blend...hello immune system support!
Nutmeg, 5 ml
*Nestle up to Nutmeg: On cool, rainy days, pair this oil's warm and uplifting aroma with a good book and a cozy blanket.
*Pamper your belly. When your tummy is feeling crummy, treat yourself to a soothing stomach massage with equal parts Nutmeg essential oil and V-6.
*These statements have not been evaluated by the Food and Drug Administration. This product is not intended to diagnose, treat, cure, or prevent any disease.**Avoid direct sunlight or UV rays for up to 48 hours after applying product.
For fun, here is my year-round sleep diffuser blend!!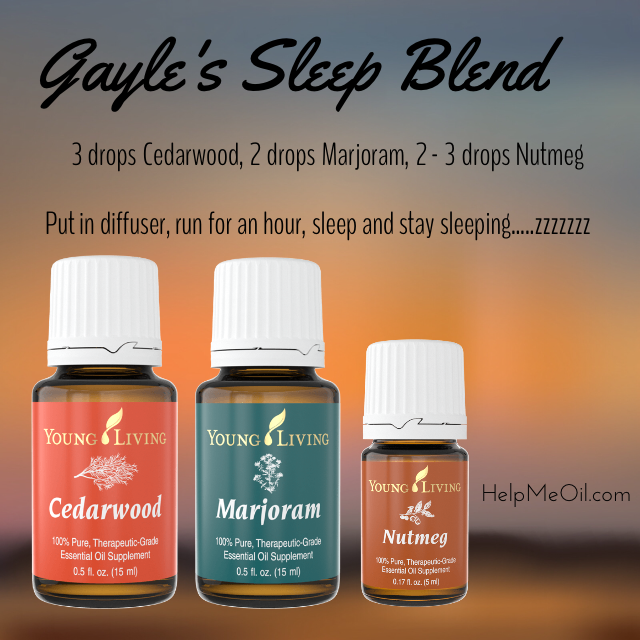 Holiday Catalog Unveiled!
It's always an exciting day when we get to see the Holiday Catalog unveiled, and this year it was no exception! The catalog launched Monday October 7, and as usual a popular item sold out in ONE day!! This year, it was our brand new foaming hand soap in Christmas Spirit! I do hear it might come back, fingers crossed! In the meantime, there are many . other great items - be sure to check the blue box below to check them out!
I will have many of these fun new things at the Elderberry Syrup event, so save the date!
Elderberry night!
(October 24)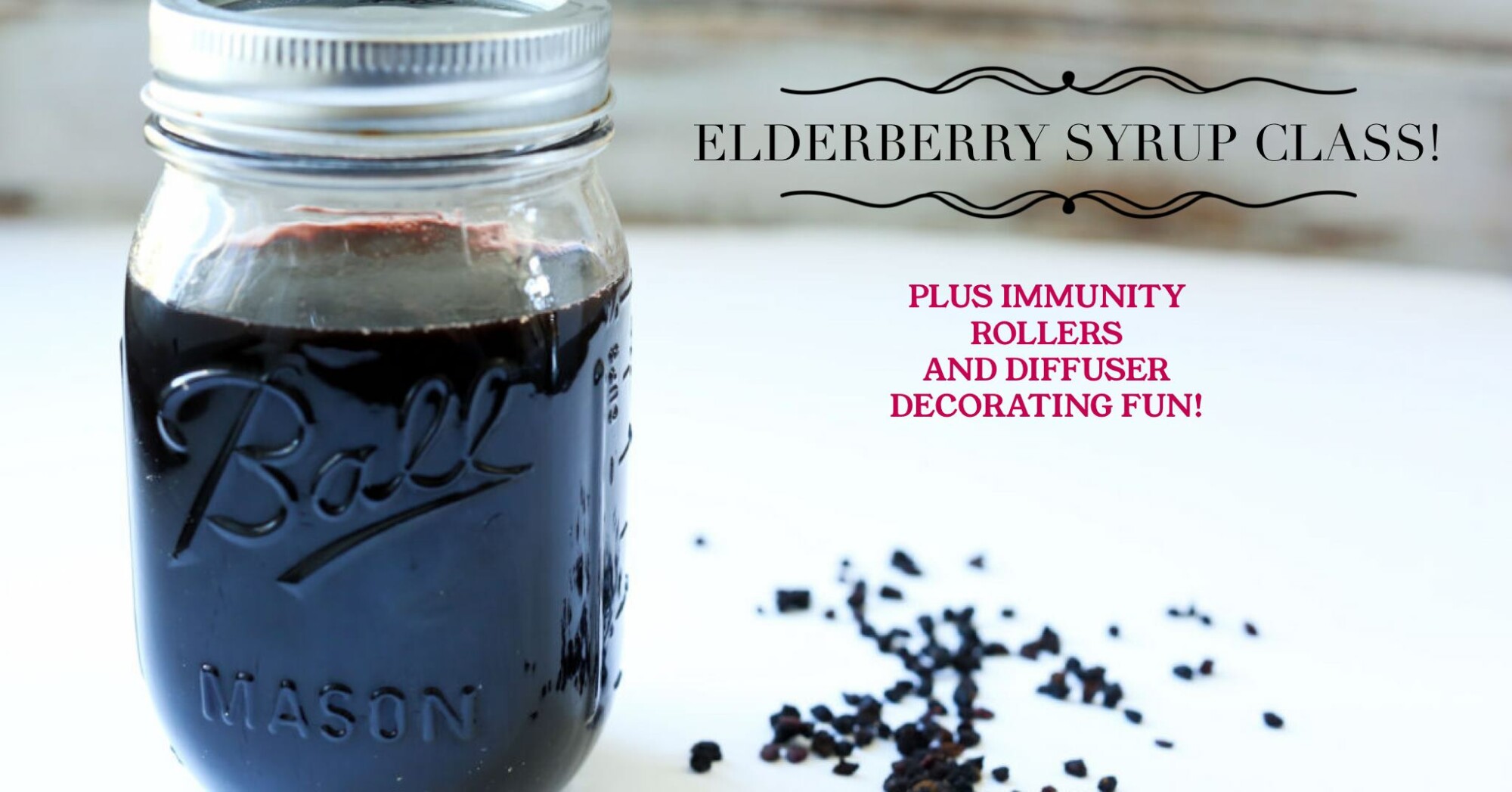 ---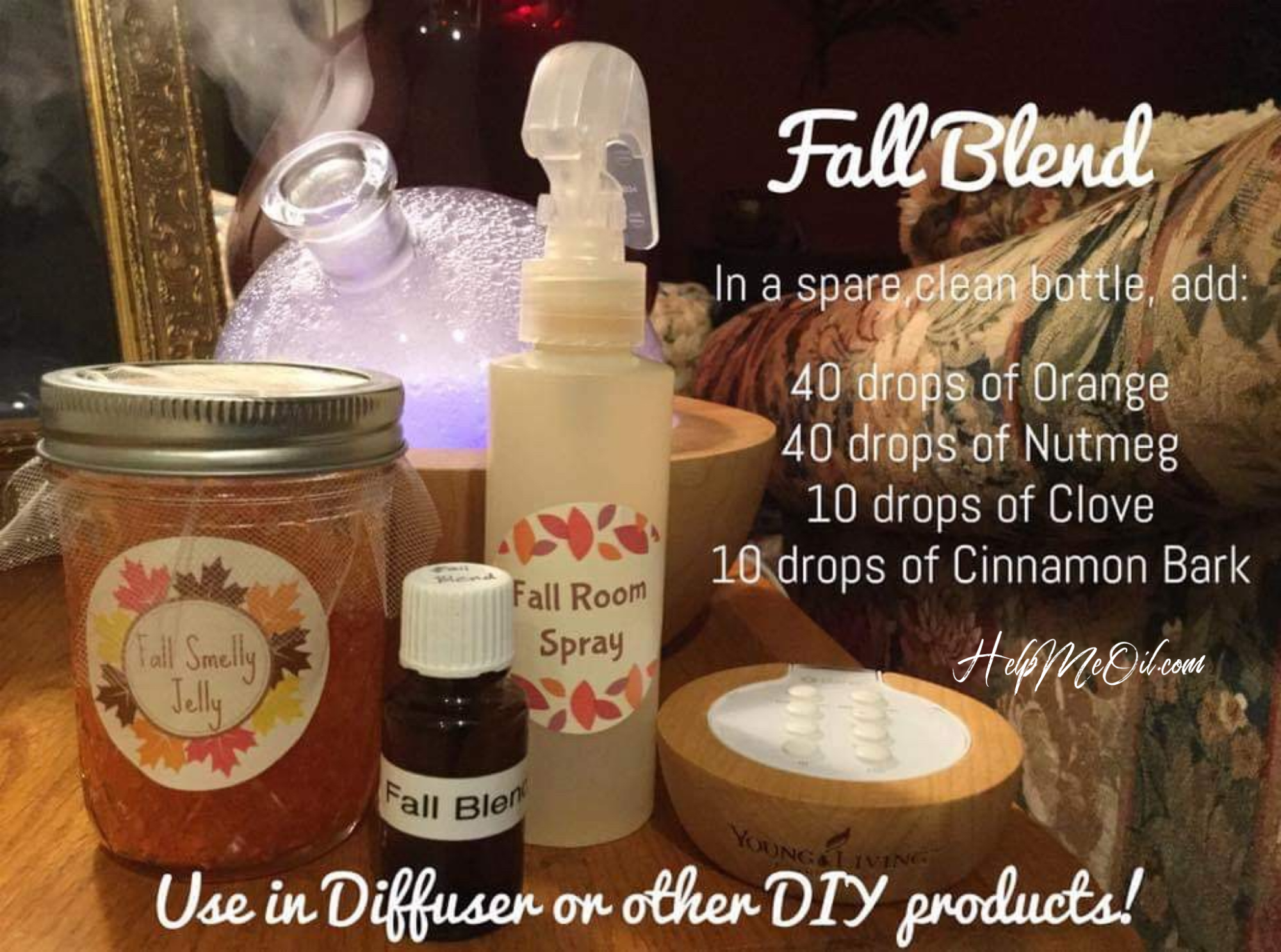 LOVE FALL DIFFUSER BLENDS?
I have a bucketload of them below, including my FAVE recipe! (Shown above) I love that several of the oils used in it are FREE this month! And ALL of the oils in my favorite recipe are bundled in the "Home For The Holidays" oil set available at a discounted price in the holiday catalog! Check em out!


Dig the recipes? You are gonna LOVE our online class next week! Check this out!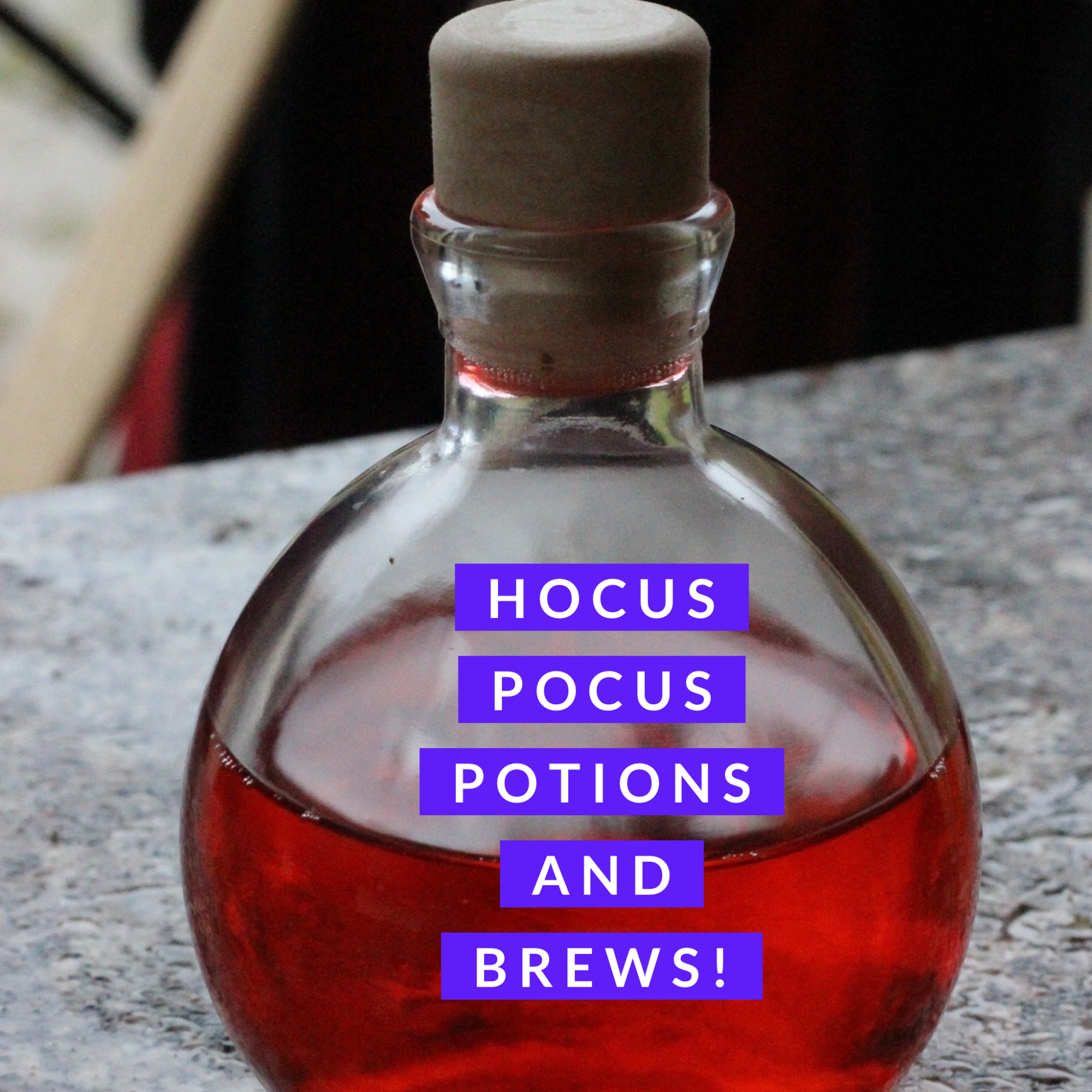 Thanks for reading along folks! Don't lose out on the $20 voucher - if that's callin' your name, get ahold of me today!! We'll check back with you in November for what is sure to be more amazing specials!!!
Like getting all of these ideas? Don't miss a single post! Be sure to join my e-mail list today, and let me know others ways I can serve you :)
Sep 26, 2019 08:19 PM Central
Gayle Reinsma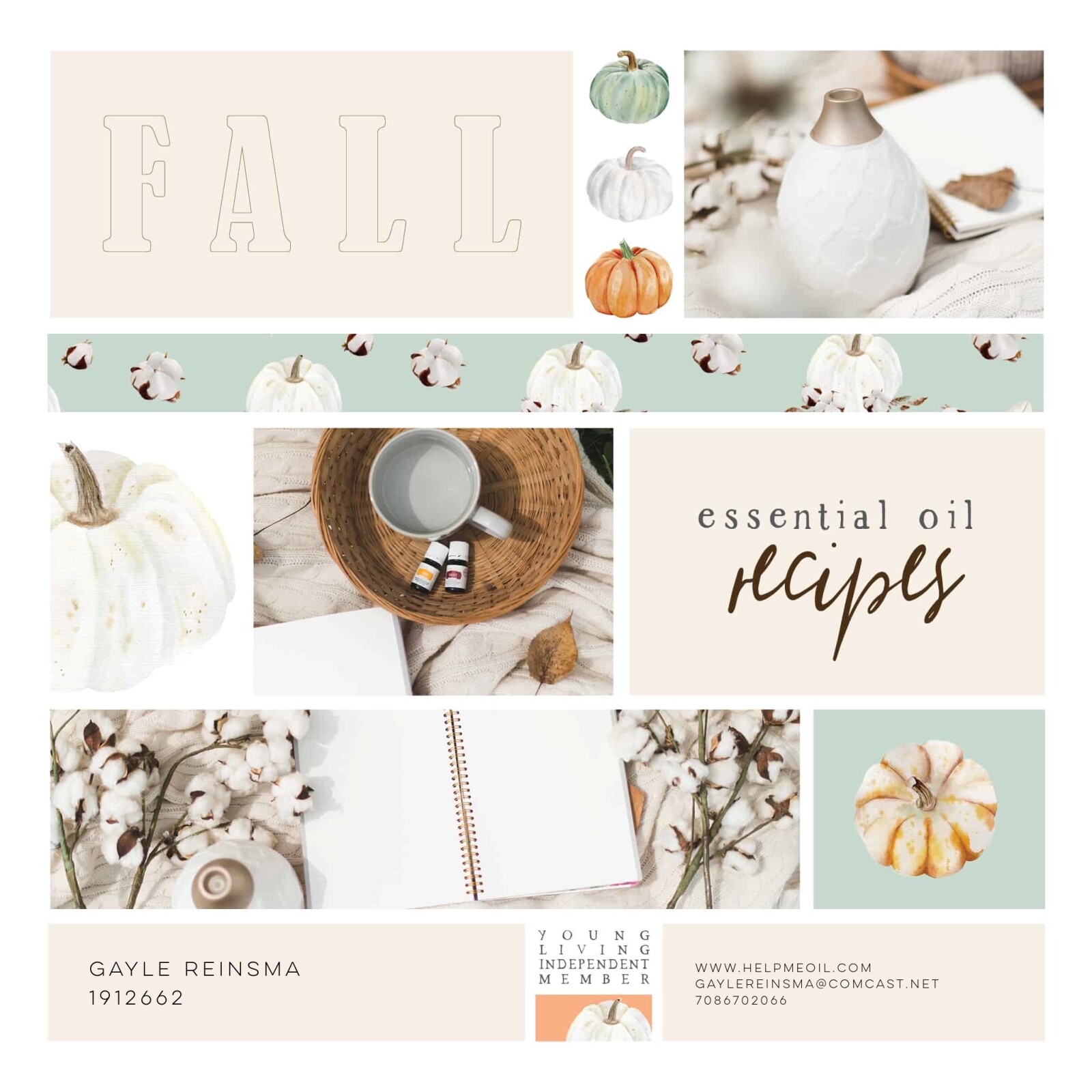 Like Fall Diffuser Recipes?
Then You're gonna love this!!
Ooooh it's getting soooo nice out there! A promise of crisp fall days with the Autumn sunshine and cozy fall nights with fires, hoodies and blankets! Days where you only need a light jacket, you watch all the fall deco go up all over you, you figure out just what you'll hand out on Halloween and Pin you fave Thanksgiving recipes! It's FALL! It's official, and you want all the smells!! Here are some gawwwgesss blends!!
So let's get going with the FAVE, the MOST requested blends out there, Fall Diffuser Blends!! Remember, to get the scent with this small amount of drops, you need the BEST essential oil on earth. If you don't have them, you gotta get them! Go here:
GET ME SOME OIILS!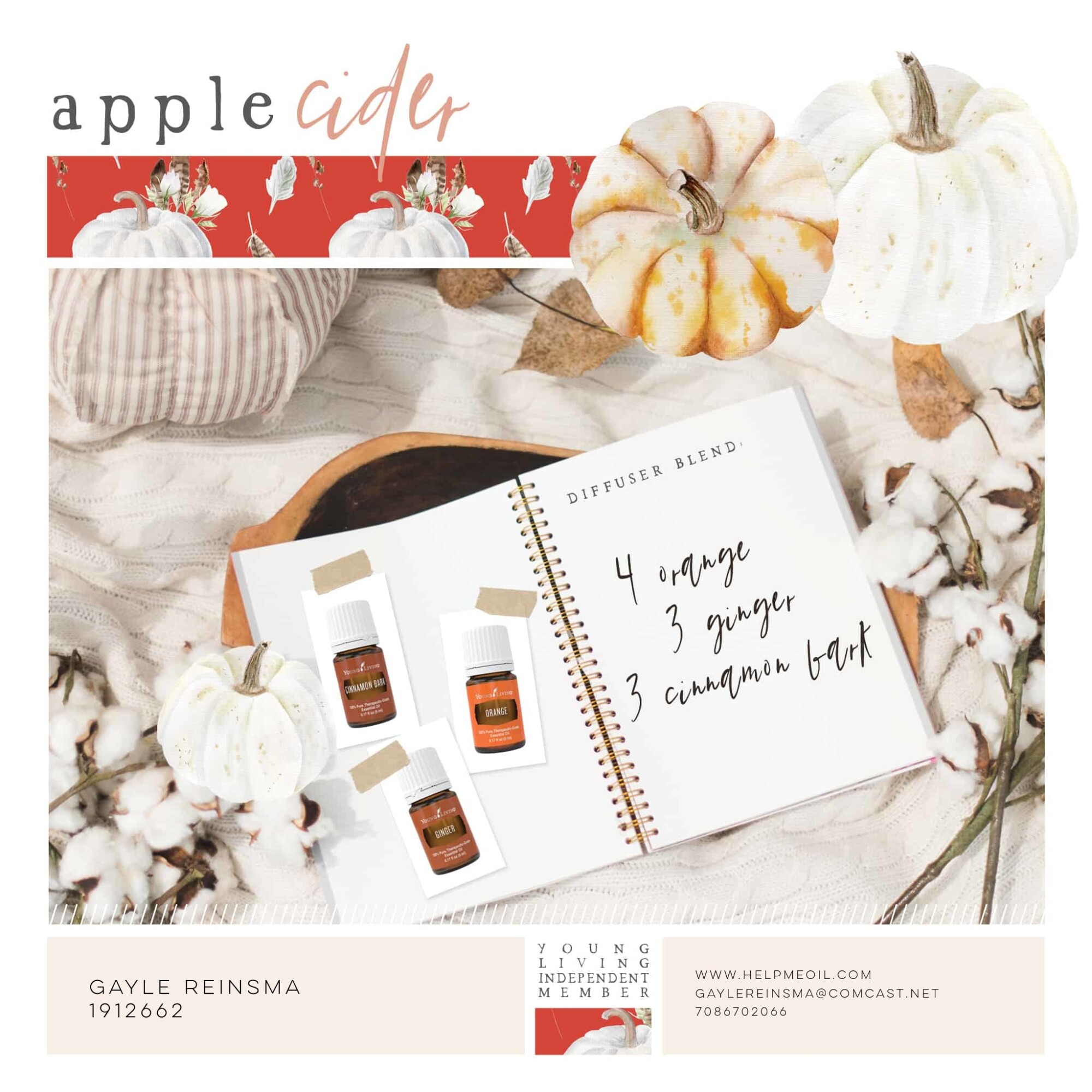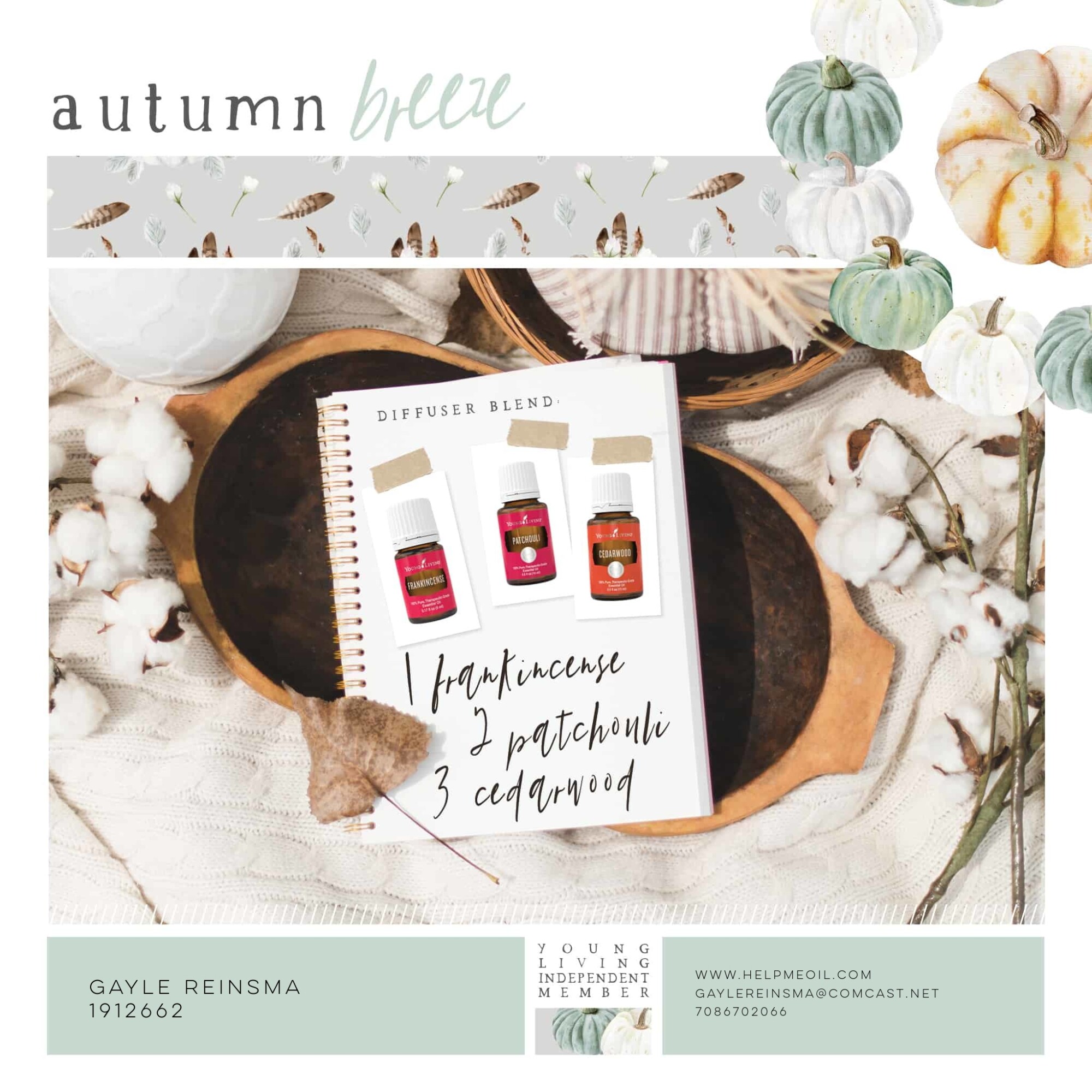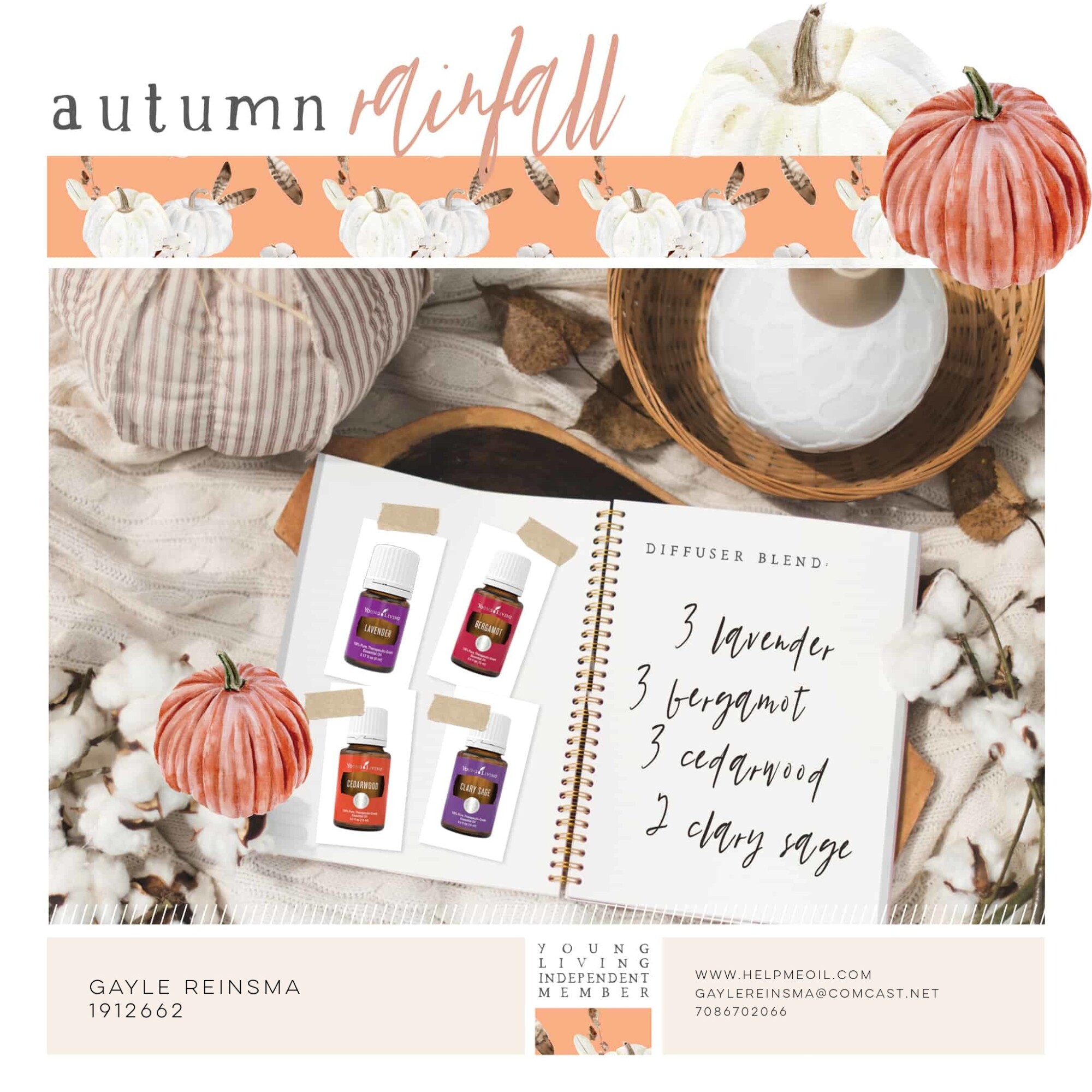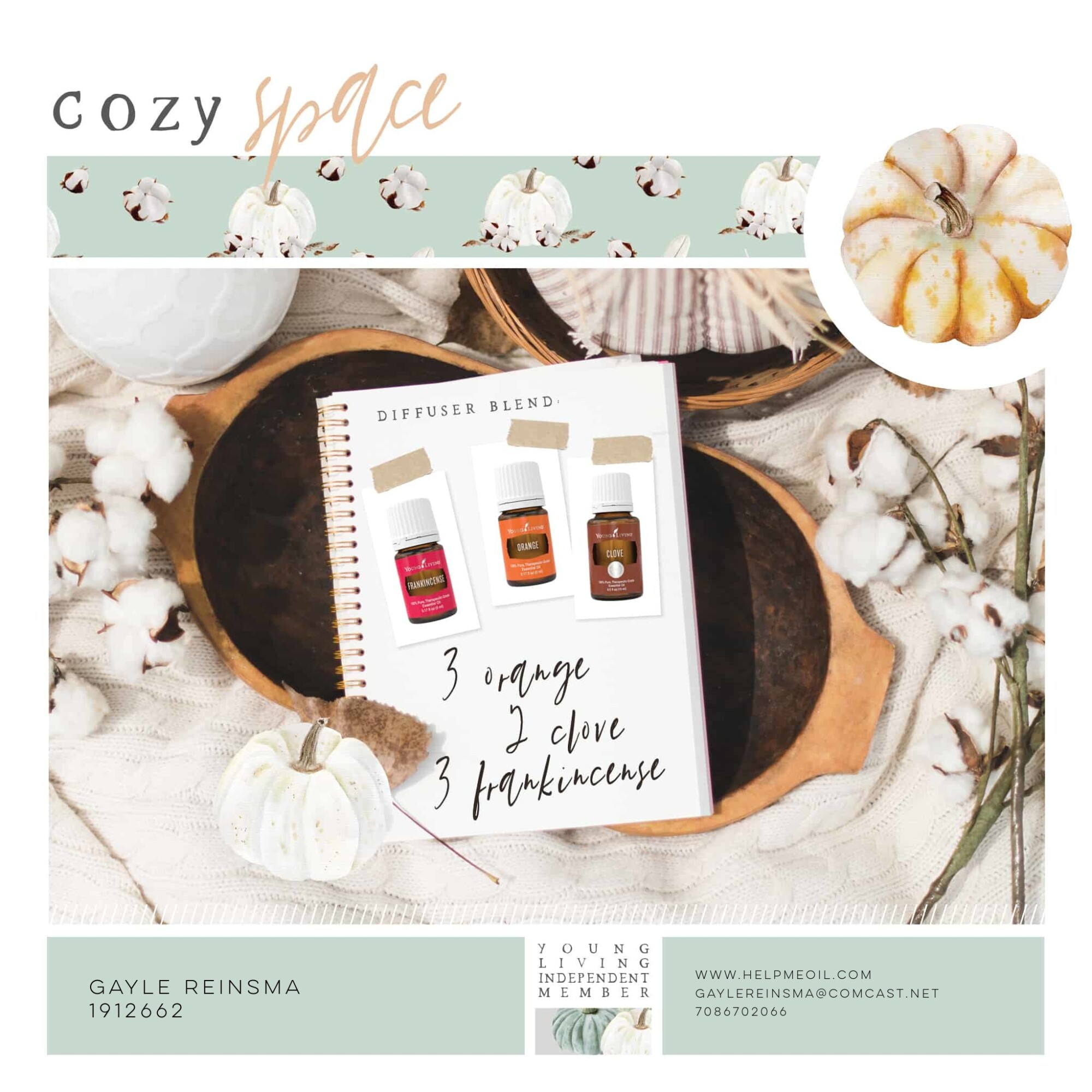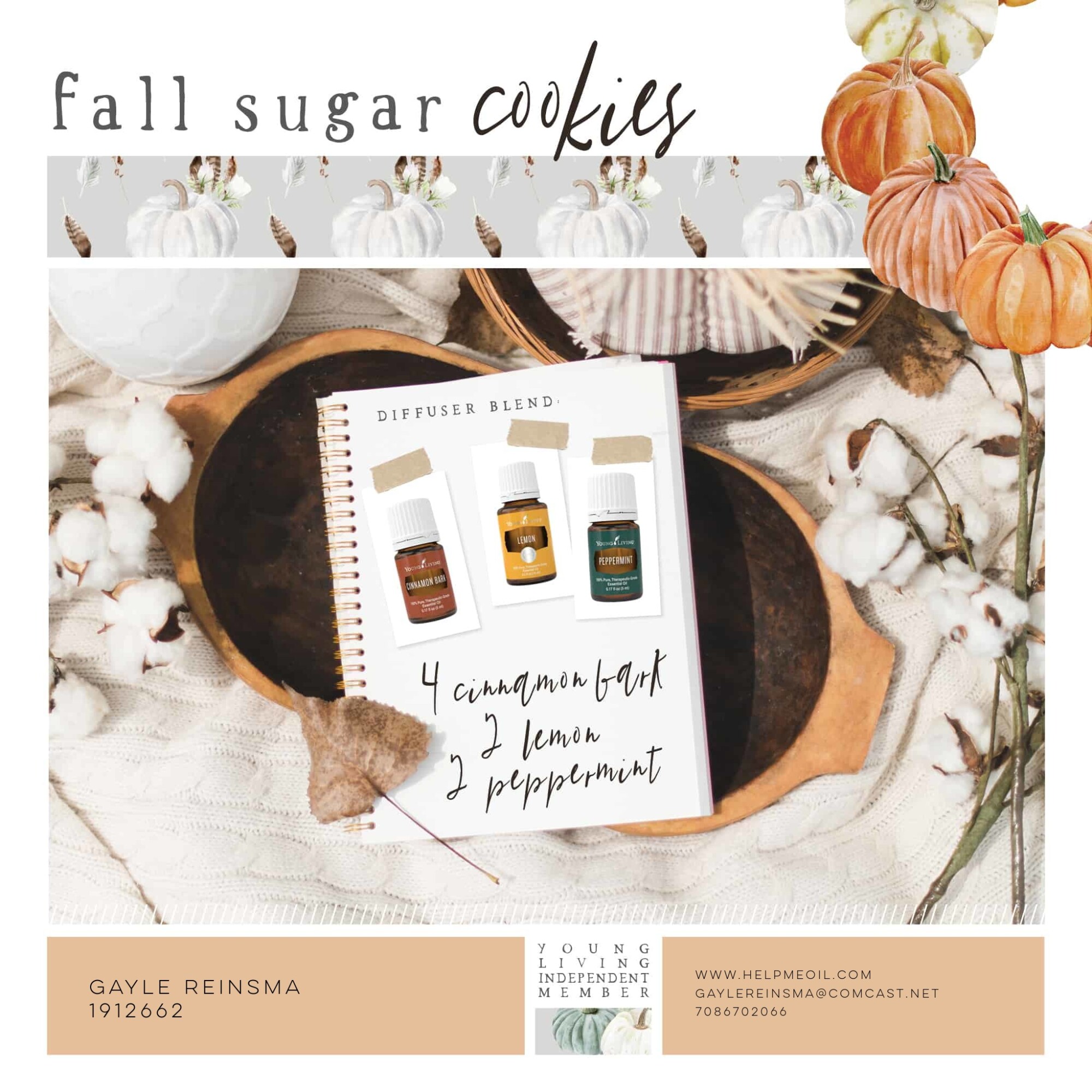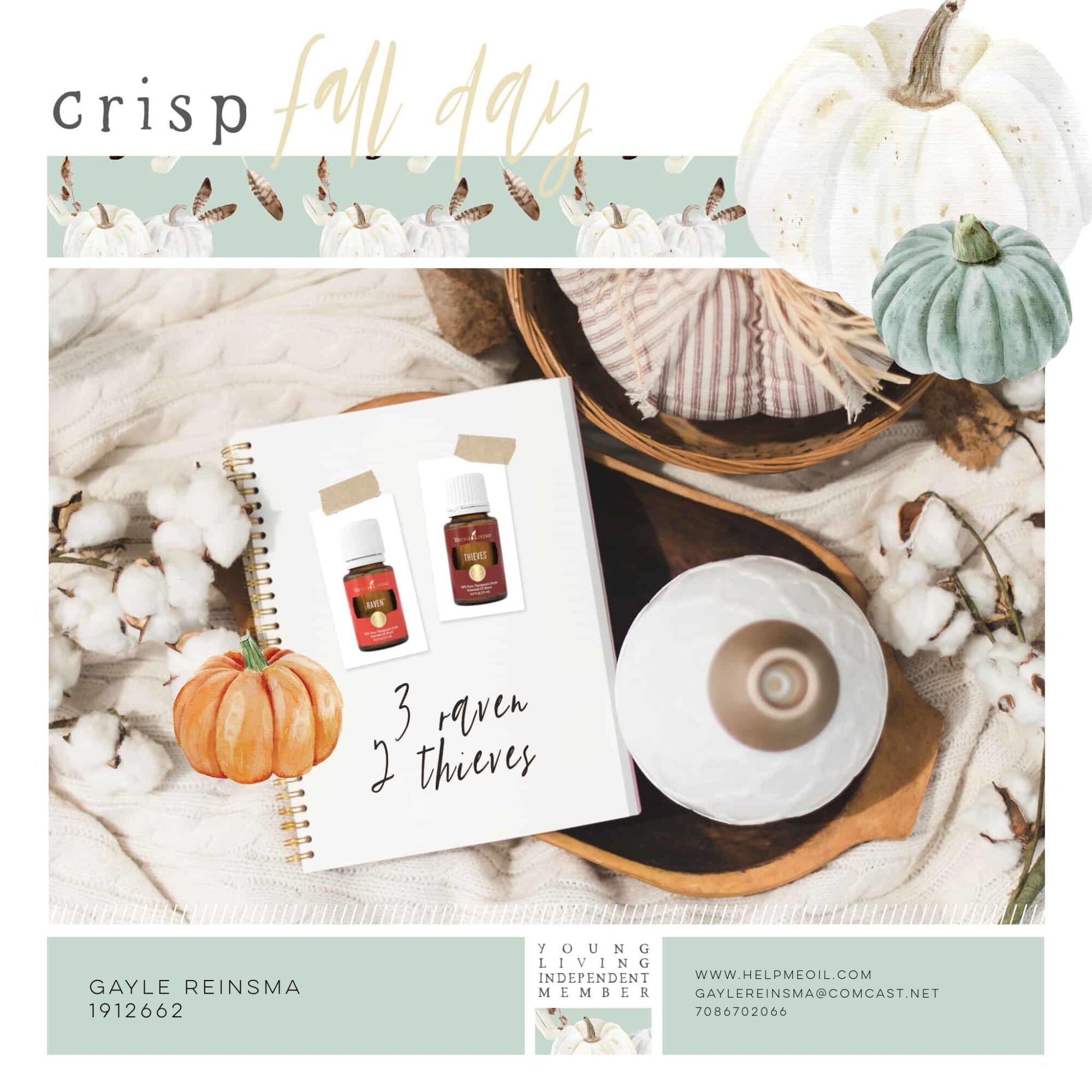 Got a fave yet? Make up a bunch in an upcycled essential oil bottle to have handy at all times. You can diffuse it on a whim AND make an awesome room spray, scent a soap or room freshener, diffuser charm -anything your pumpkin-lovin heart desires!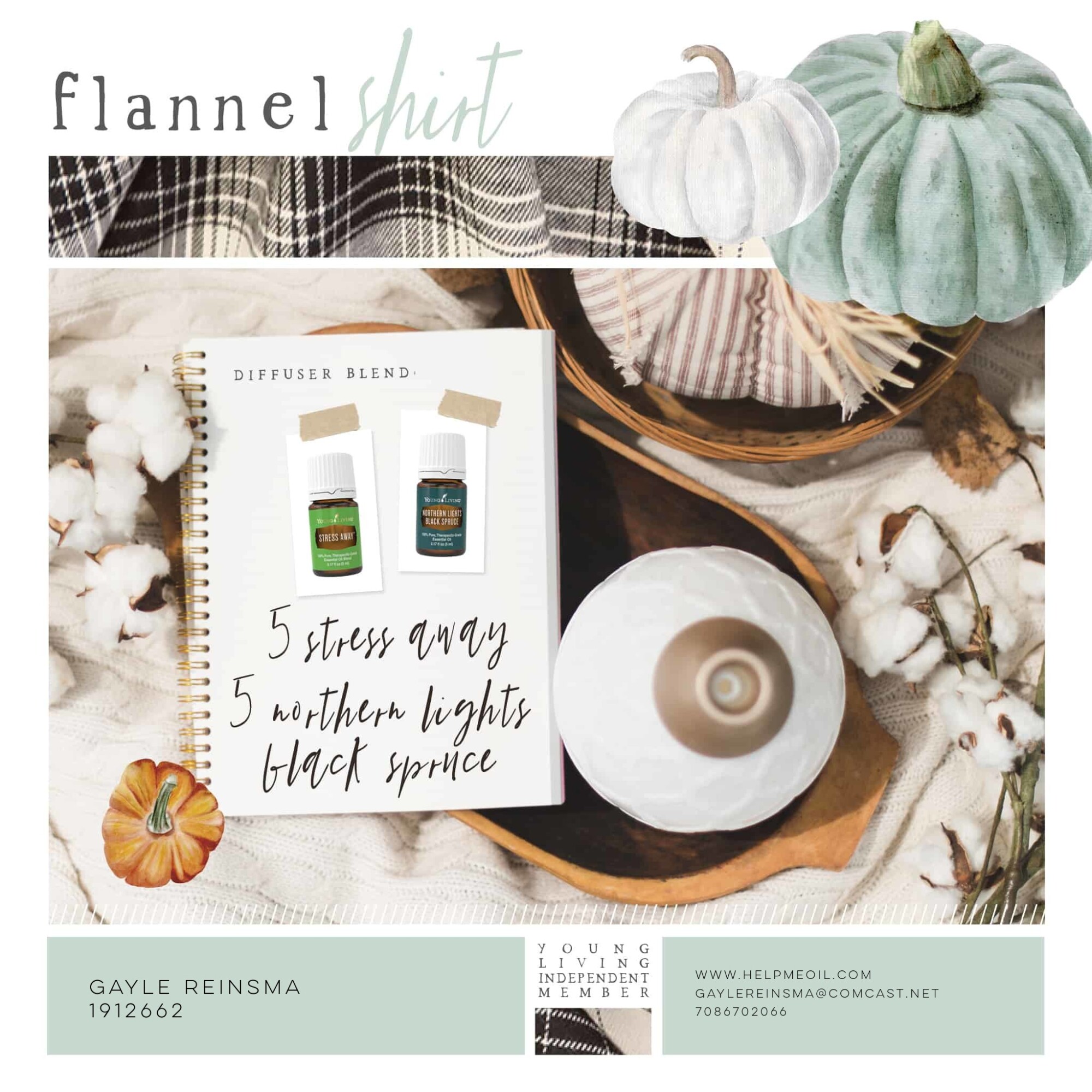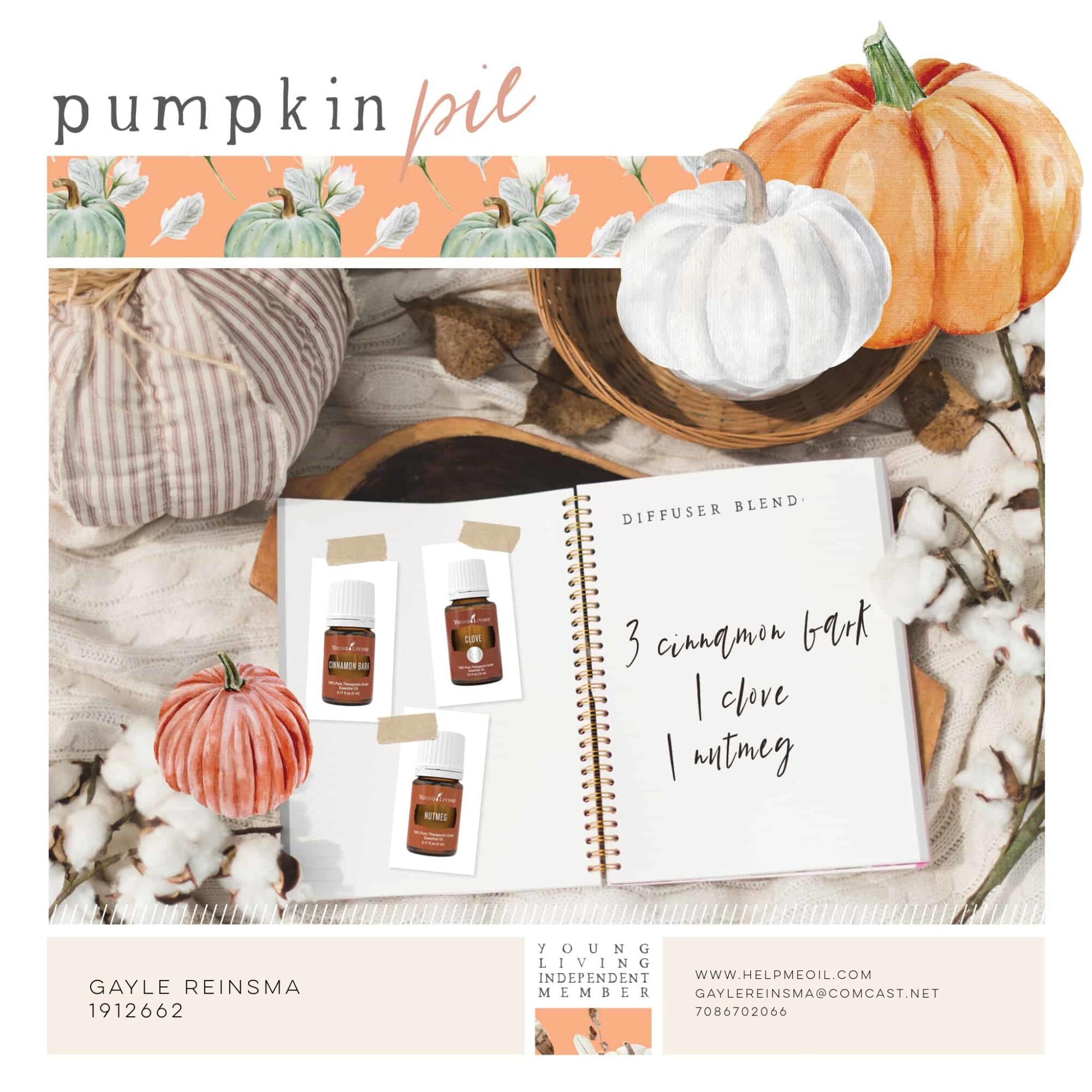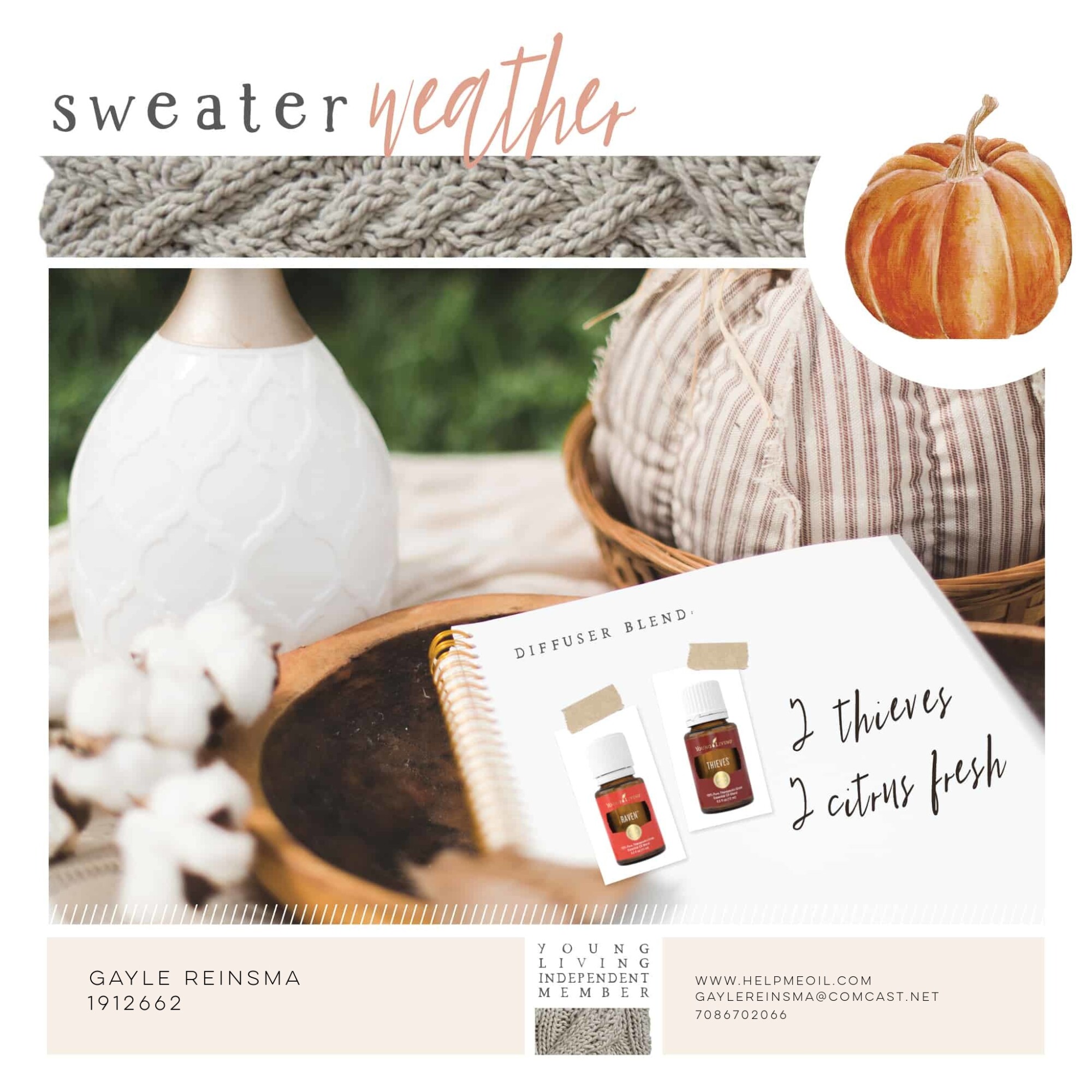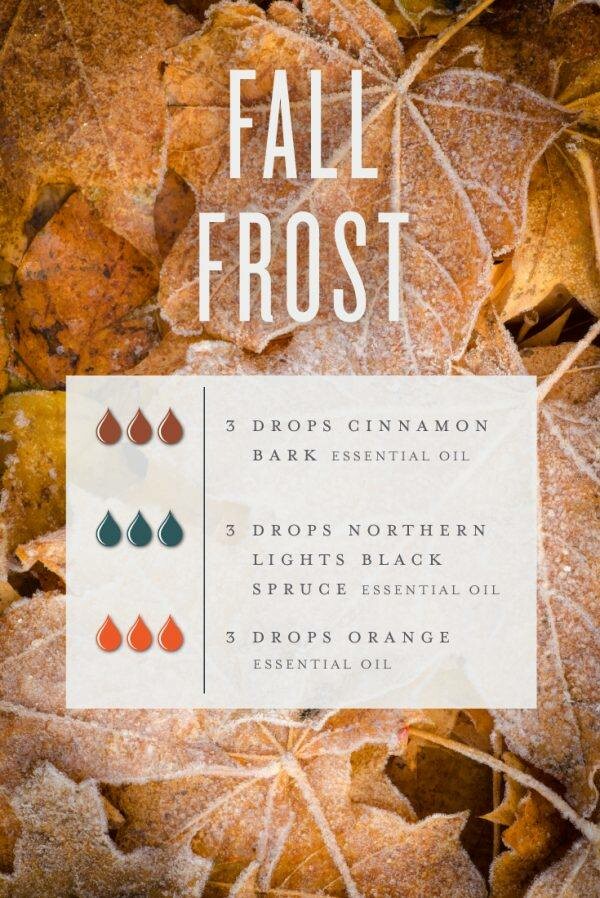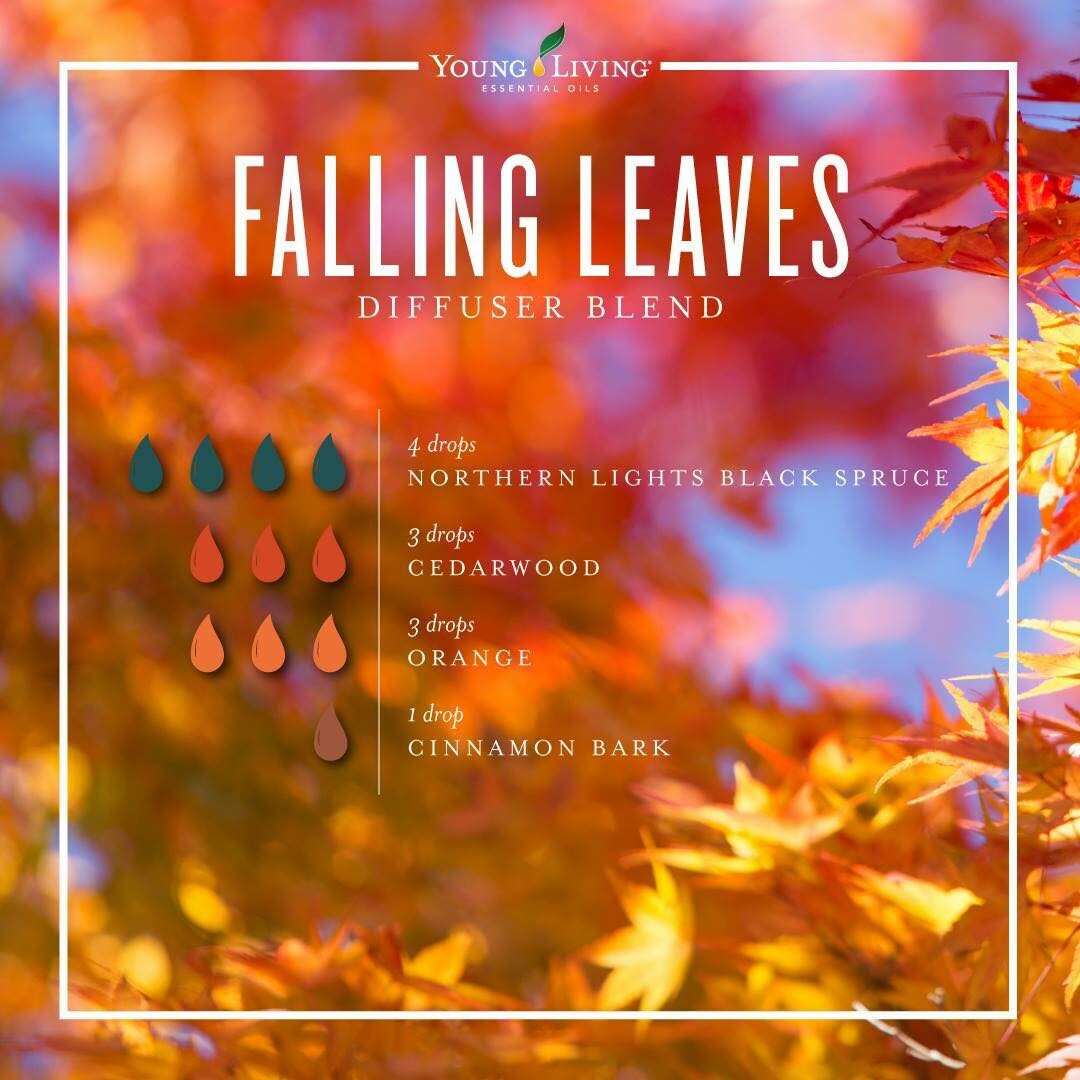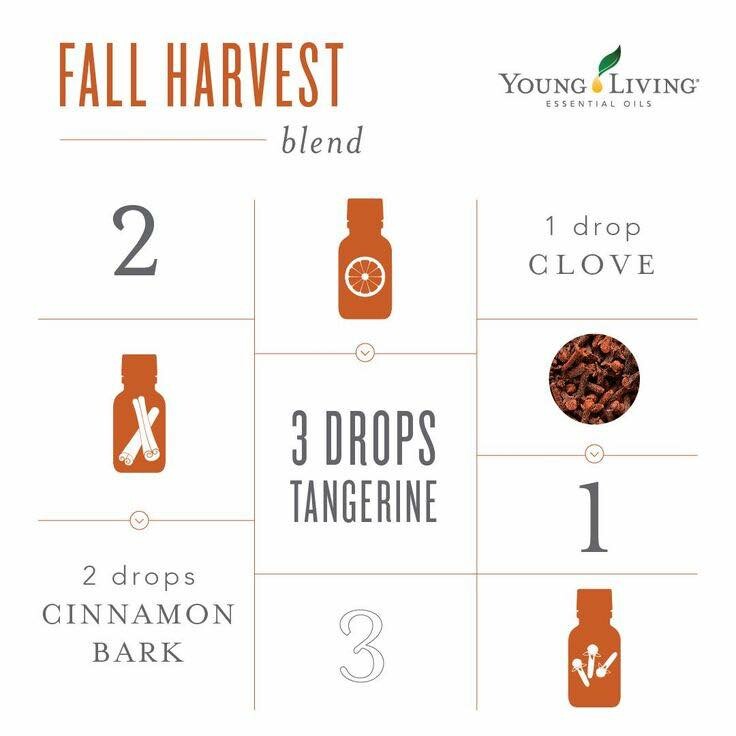 Are you someone who likes Diffuser Recipe overload? Like a while bunch on one page? These are for YOU!!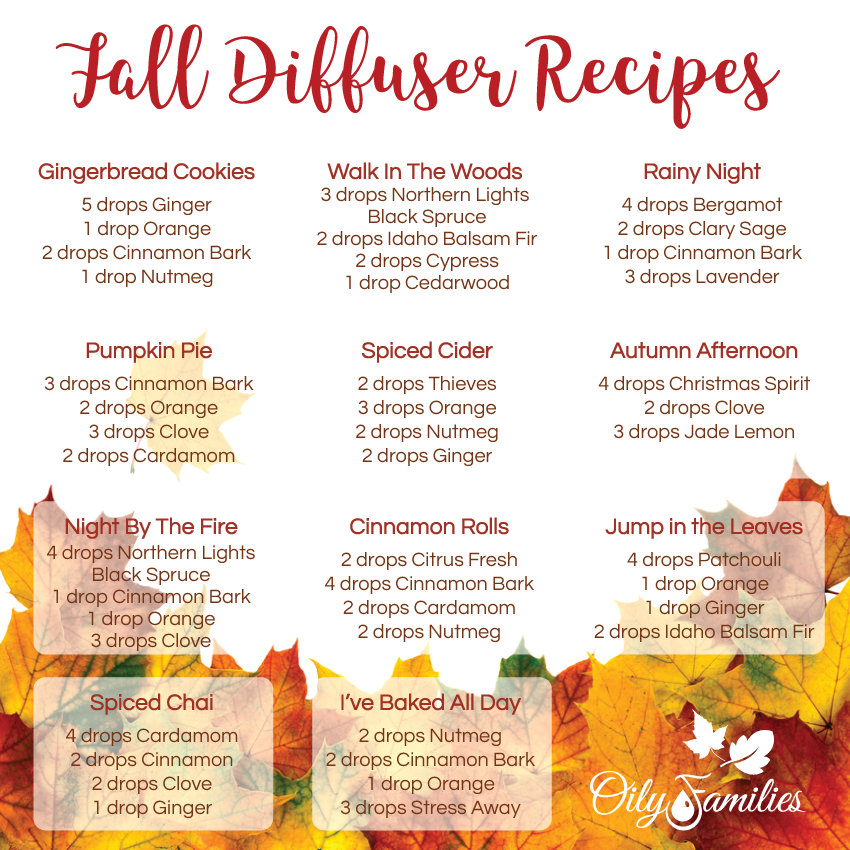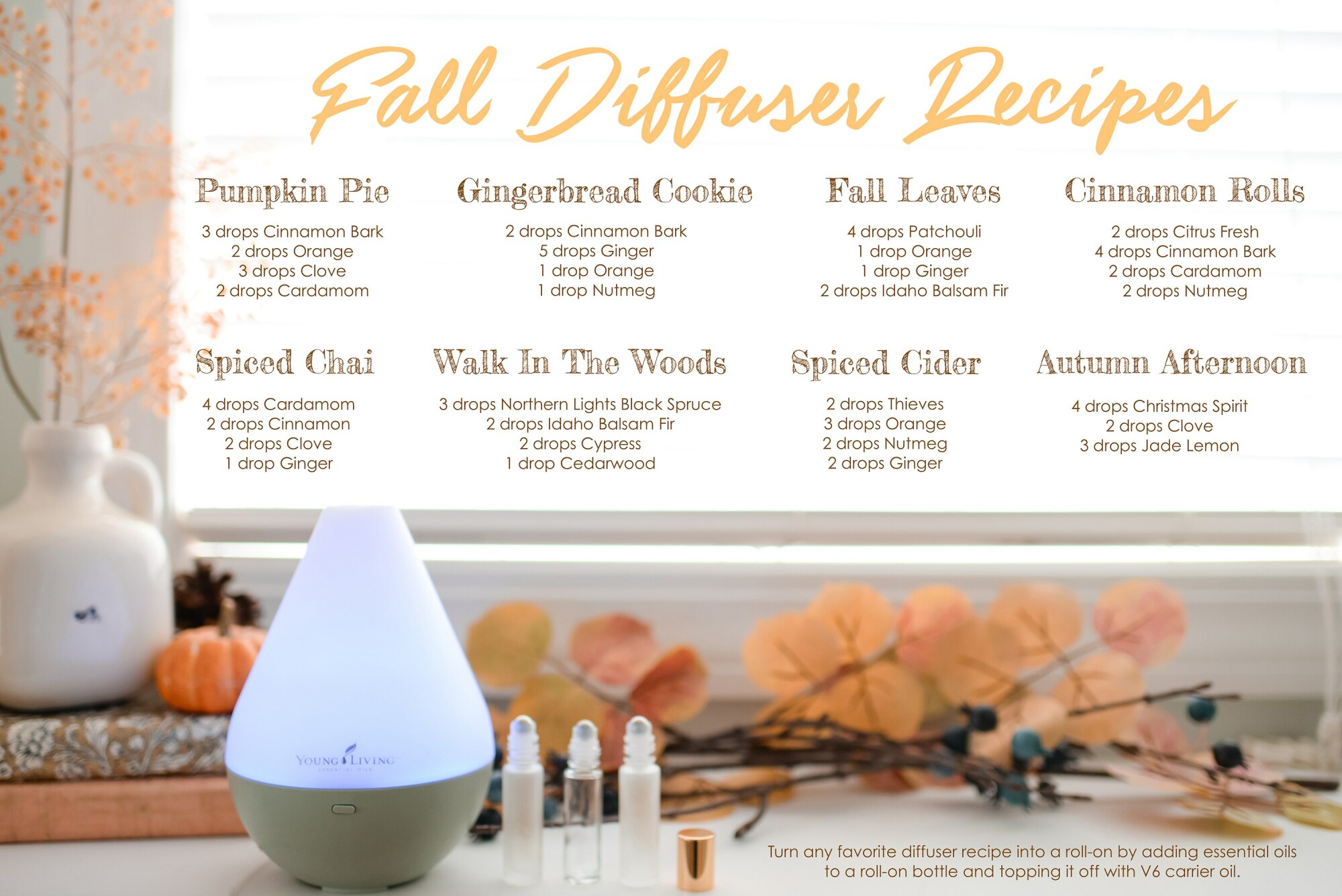 As I said earlier, I LOVE making fall blends for scenting. Here are a few ideas for that!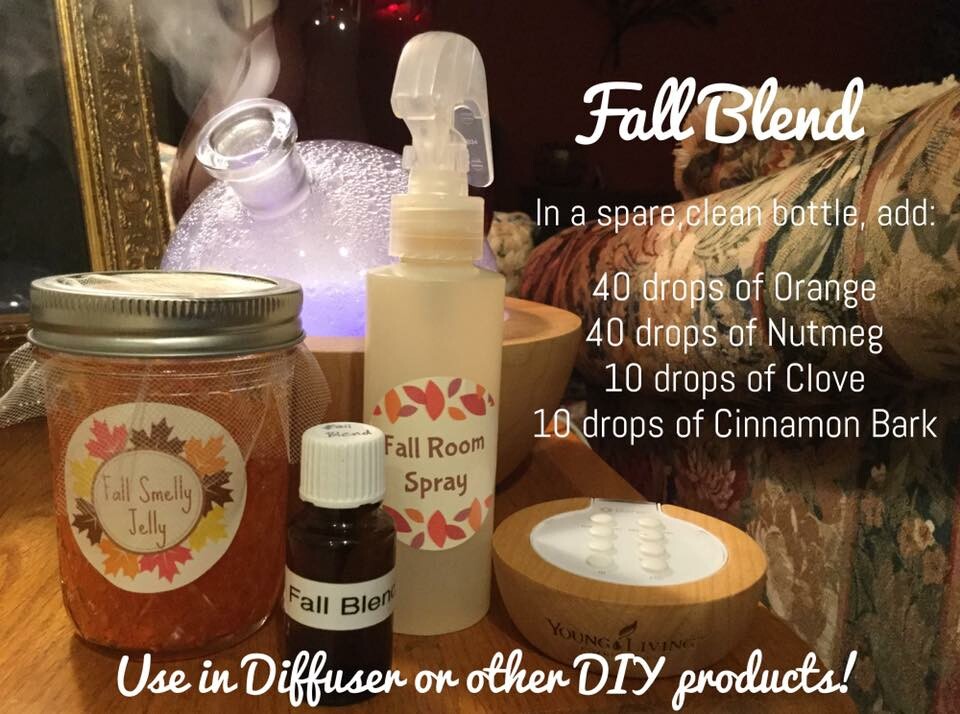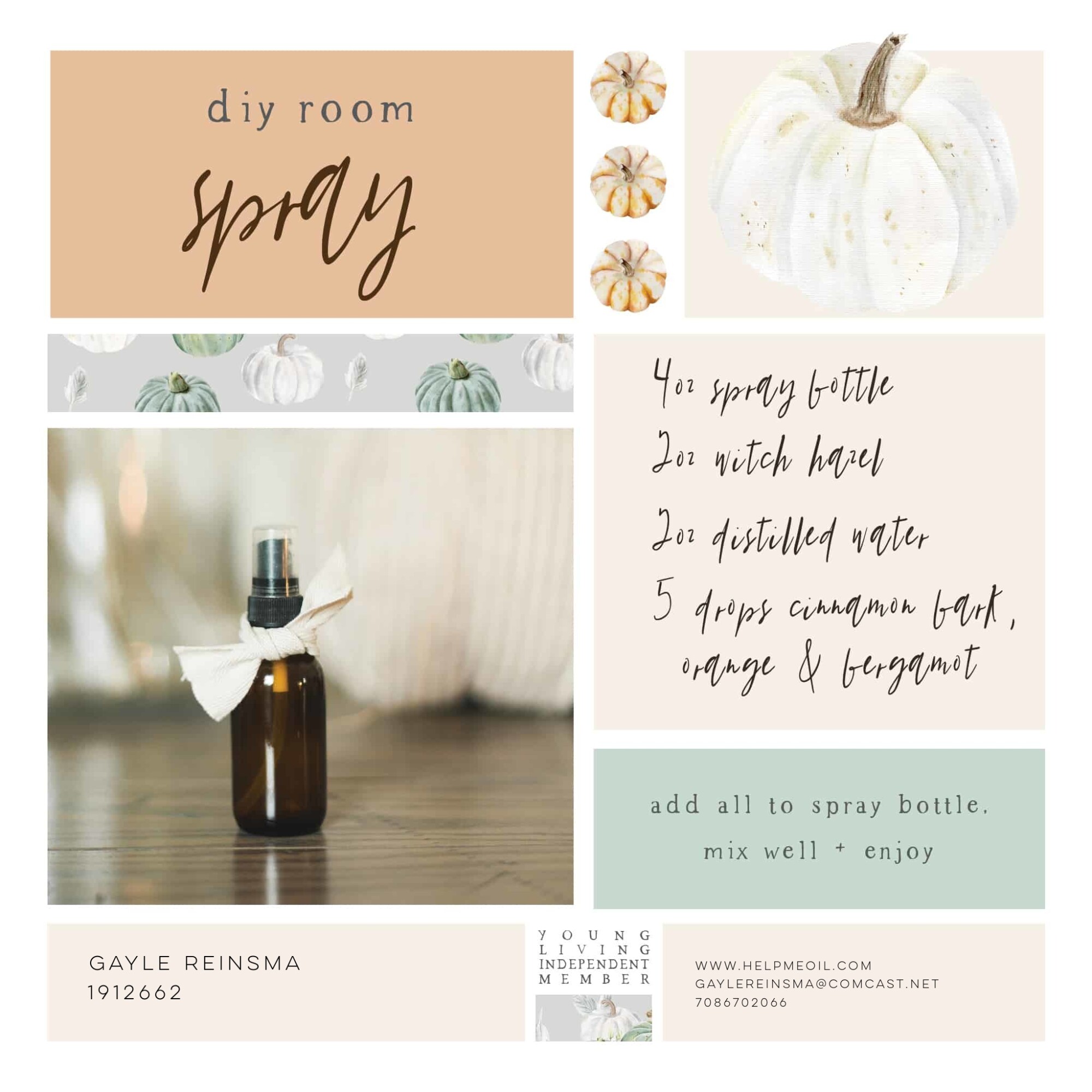 Whew! You must be wiped out after checking all of this out and ready for a nice glass of tea! Time to cozy up with a sweater and blanket and a lovely mug of tea. Taste yum, boosts that immunity to boot!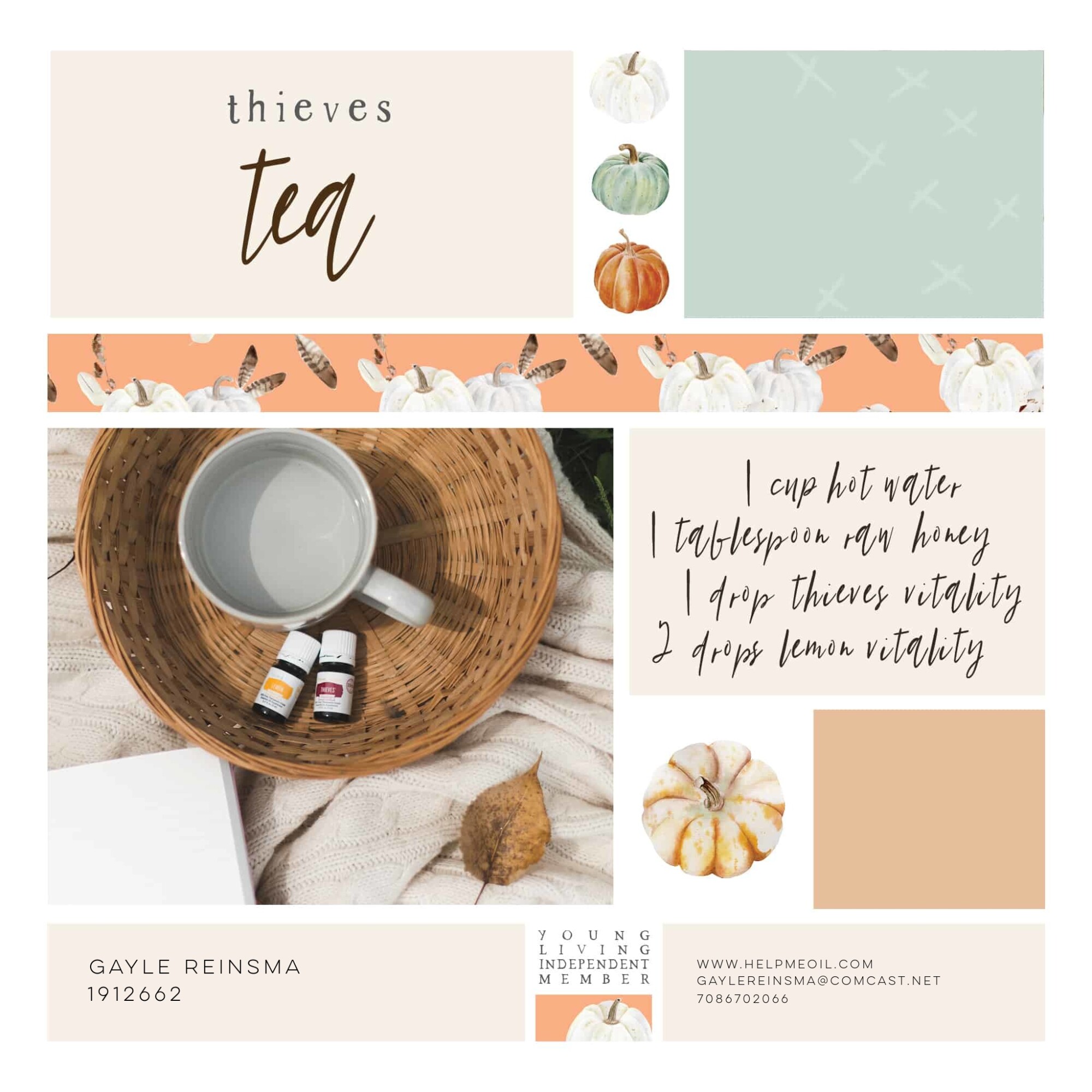 Betcha' can't WAIT to try these!!! Chose these over scented candles to purify your the air in your home. Oh I know, some of you love your candles, and maybe you think I'm nuts lol! But I promise you, this comes from love my friend. What are the hidden dangers of scent? Here is an eye opening article:
Dangers in Fragrances
.
Enjoy - make the house and home smell like fall heaven!!
Like getting all of these ideas? Don't miss a single post! Be sure to join my e-mail list today, and let me know others ways I can serve you :)