May 18, 2019 01:33 PM Central
Gayle Reinsma
MAKEUP SALE - EXTENDED TO THE 19TH!!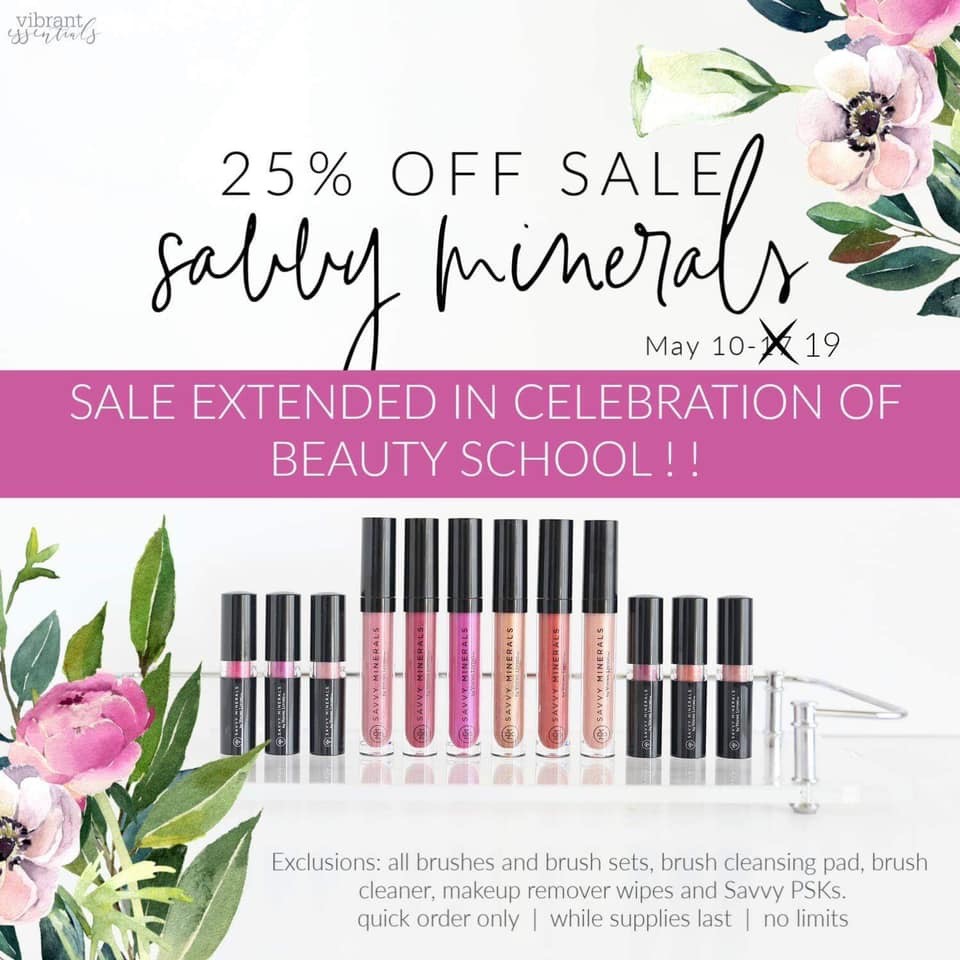 In honor of the Beauty School being held this weekend, Young Living extended the makeup sale by TWO days! But then that will be really really really it folks!
If you missed out, want one more thing or possibly even get an exchange if possible while at the sale price, now is your chance!
Need help with how to apply or some other ideas? Visit the exceptional web site Young Living has dedicated just to Savvy!
Click here for Savvy Ideas!
The starter kits are not on sale, but they are already at a 50% discount. You can order a starter kit and then ADD products to it on sale - not too shabby! If you have any questions about my absolute favorite makeup, don't hesitate to ask :).
Like getting all of these ideas? Don't miss a single post! Be sure to join my e-mail list today, and let me know others ways I can serve you :)