Jun 5, 2022 09:36 PM Central
Gayle Reinsma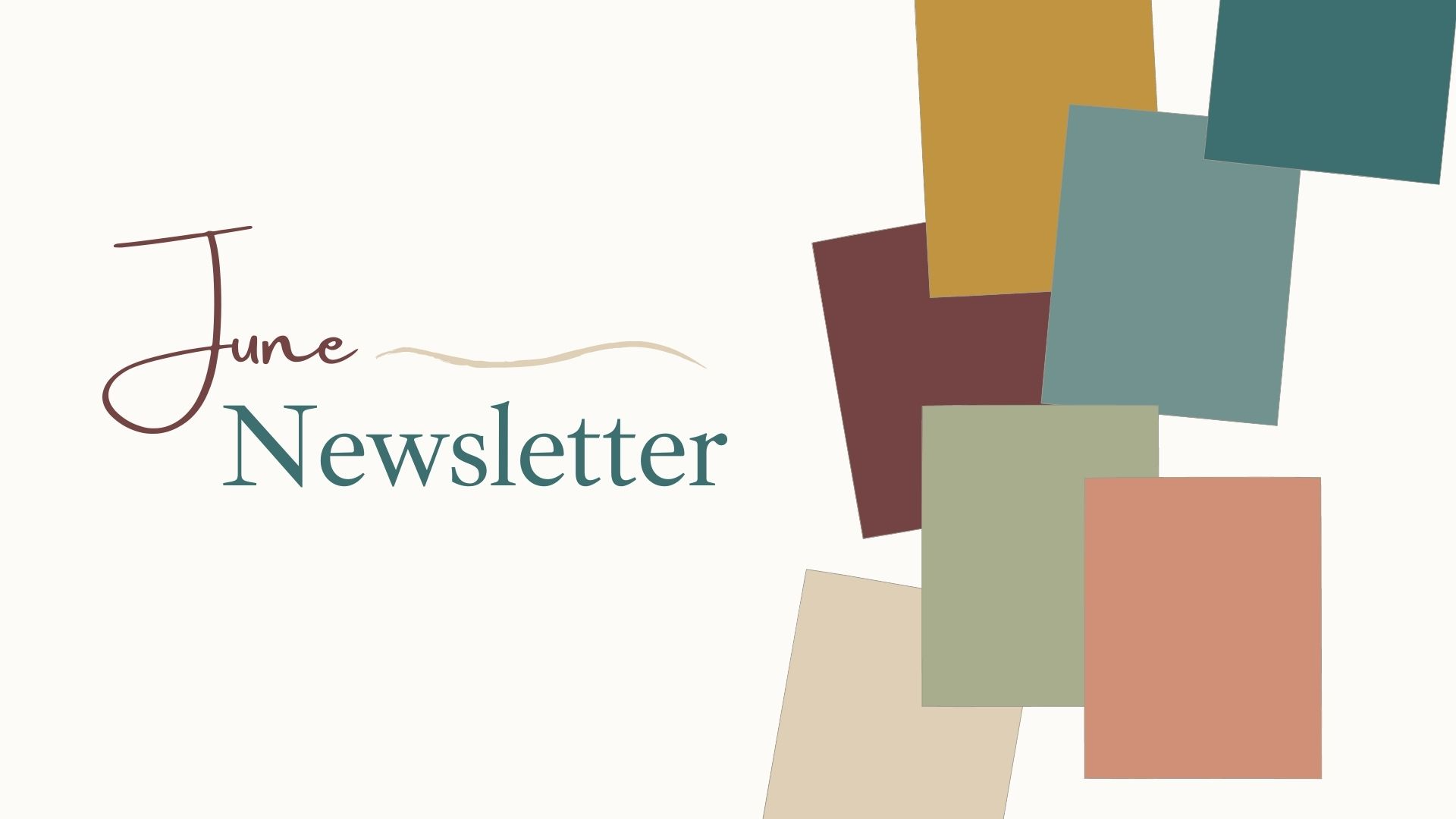 Hello, June!
Half way through the year already?! No way! It doesn't seem possible! June always seems to creep up on me - schools, seasons and programs wraps up, baseball season begins, plans trickle in like rain, and before you know it, summer is in full swing! Oh ya - we also get to celebrate all the fathers and father figures in our lives this month! AND - IT'S CONVENTION MONTH! Be on the look-out later this month for all the NEW goodness coming our way!
Need a thoughtful Dad gift? Try your hand at this easy recipe and use your oils to bless someone special…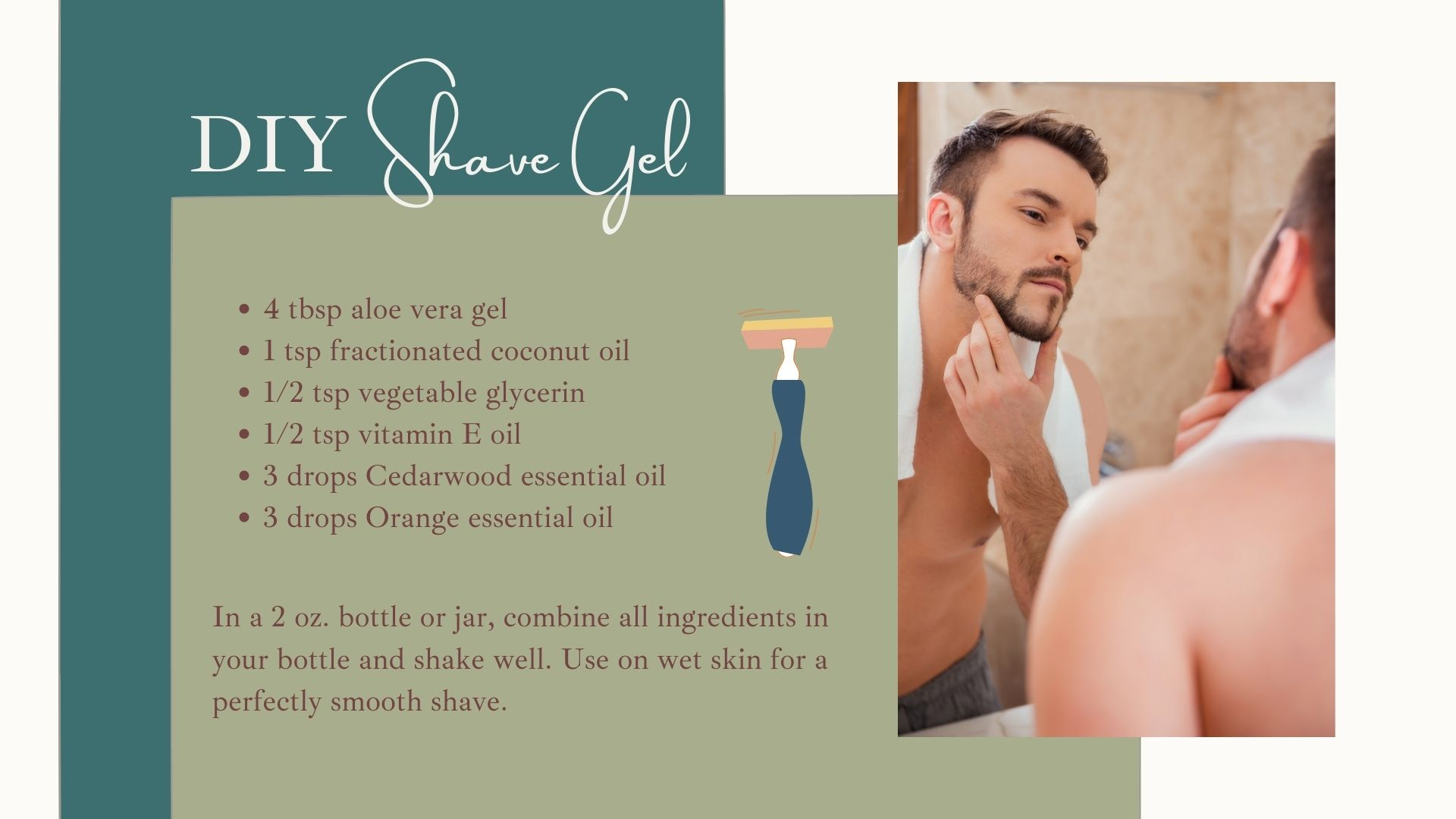 Need some more ideas for dad this year? Check out my "Care Kits for Dads" set of suggestions right
HERE!
:::::::::::::::::::::::::::::::::::::::::::::::::::::::::::::::::::::::::::::::::::::::::::::::::::::::::::::::::::::::::::
Star or flag this message so you can refer back to it all month long!
Monthly YL Gifts with Purchase + Recipes

June Wellness Box Ideas

Young Living in the Kitchen

Product Spotlight

Important Announcements

Upcoming Events

See My "Through the Day" fun video

Members only INCREDIBLE DEAL on "I Do Believe You're Blushing" Blush
Monthly Gifts with Purchase
When your order hits one of these PV levels you will receive the corresponding products for FREE! Look at everything you get for free when you hit 400 PV!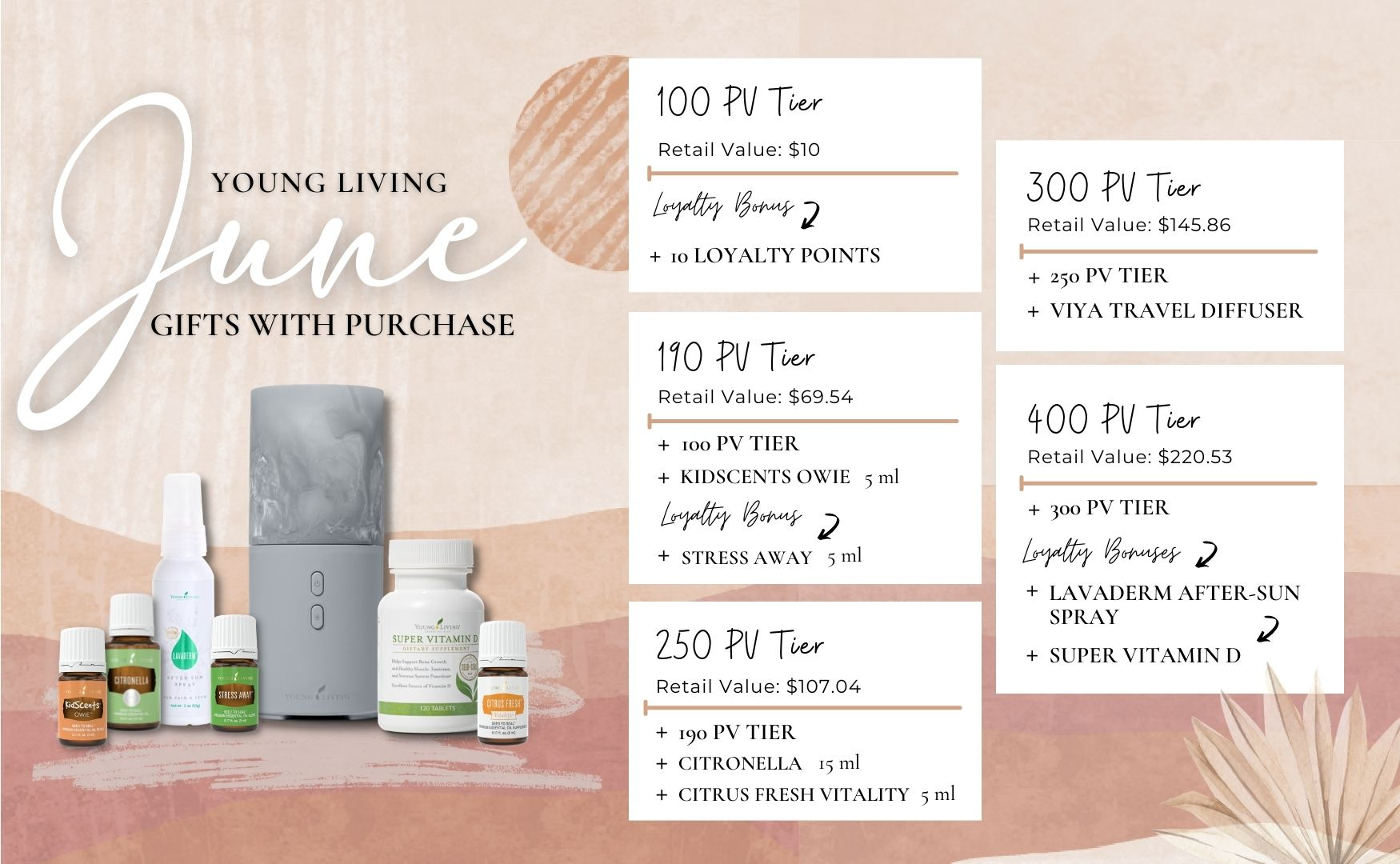 *Receive the Loyalty Bonuses when your order is placed through the monthly loyalty program, which is the best way to save money and support your health. If you need more details on this, let me know!
**Recipes Using Your Monthly Gifts (We ALL love these ideas, right?)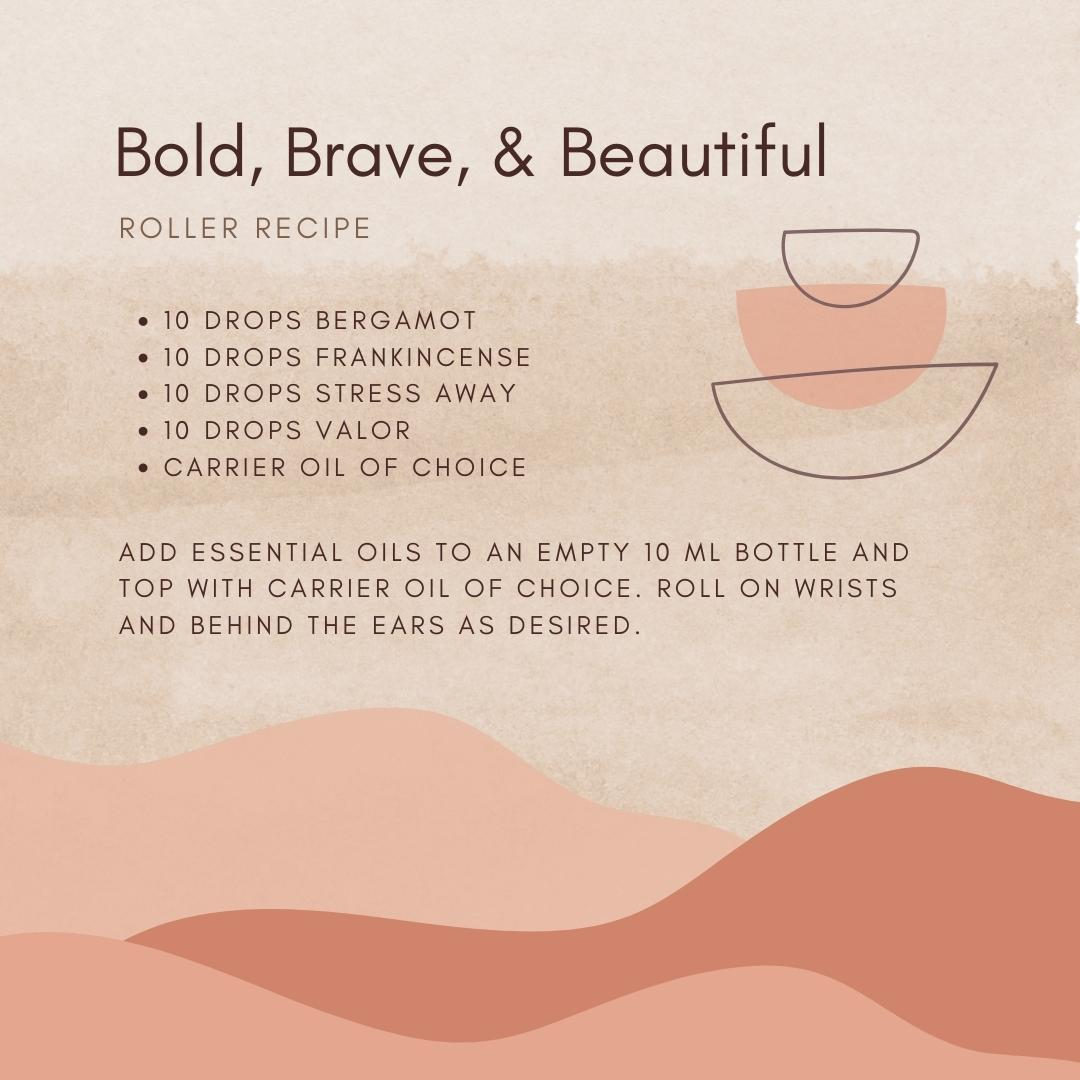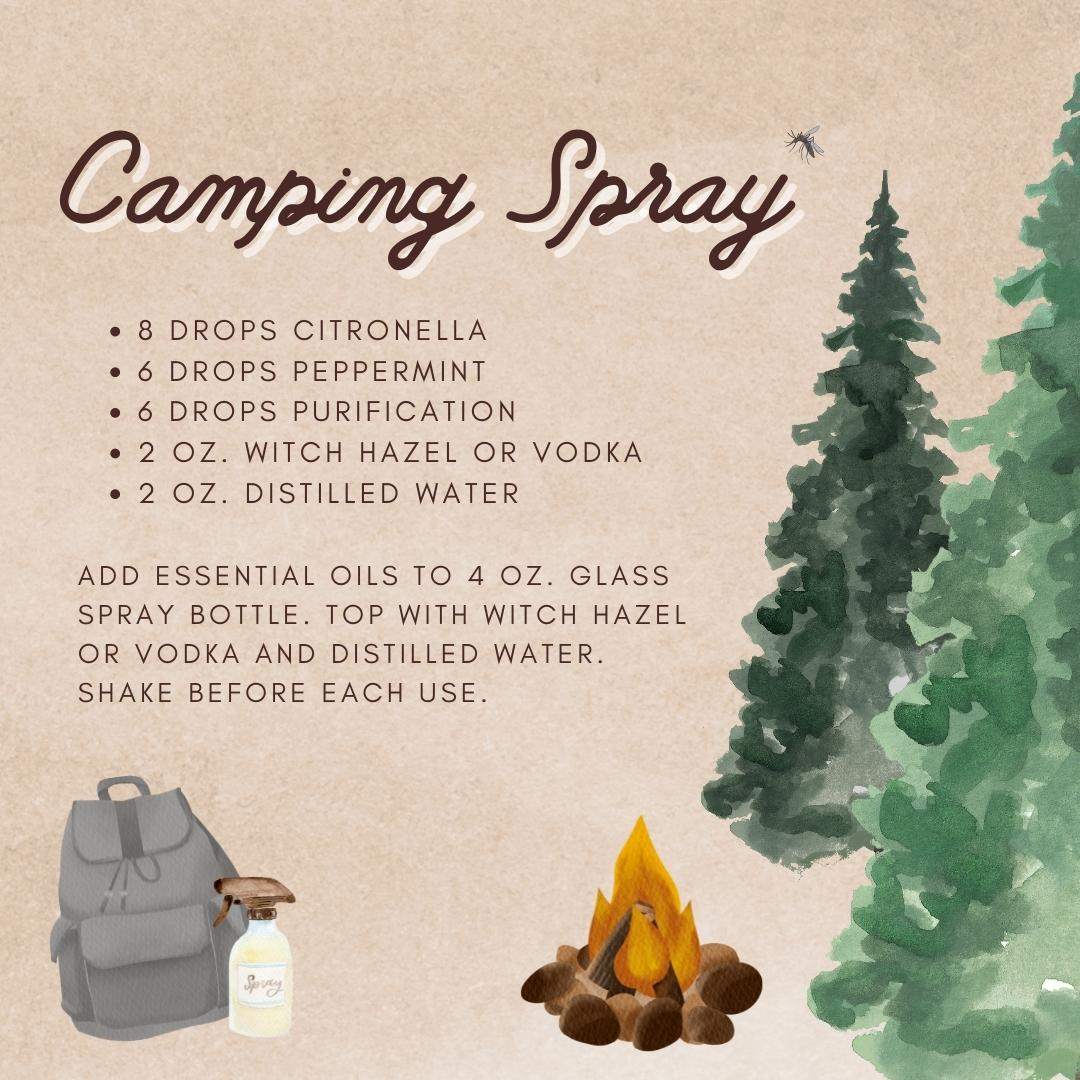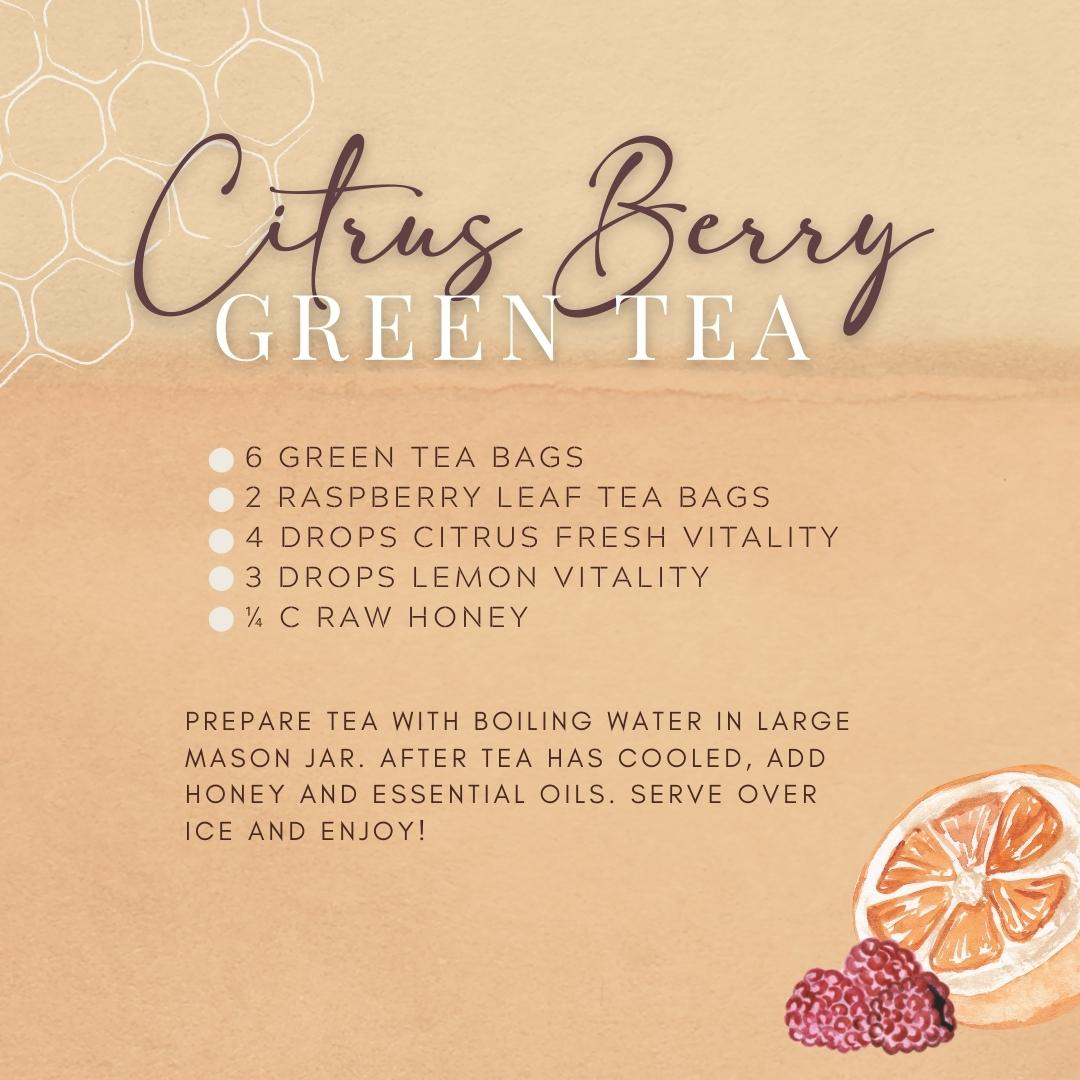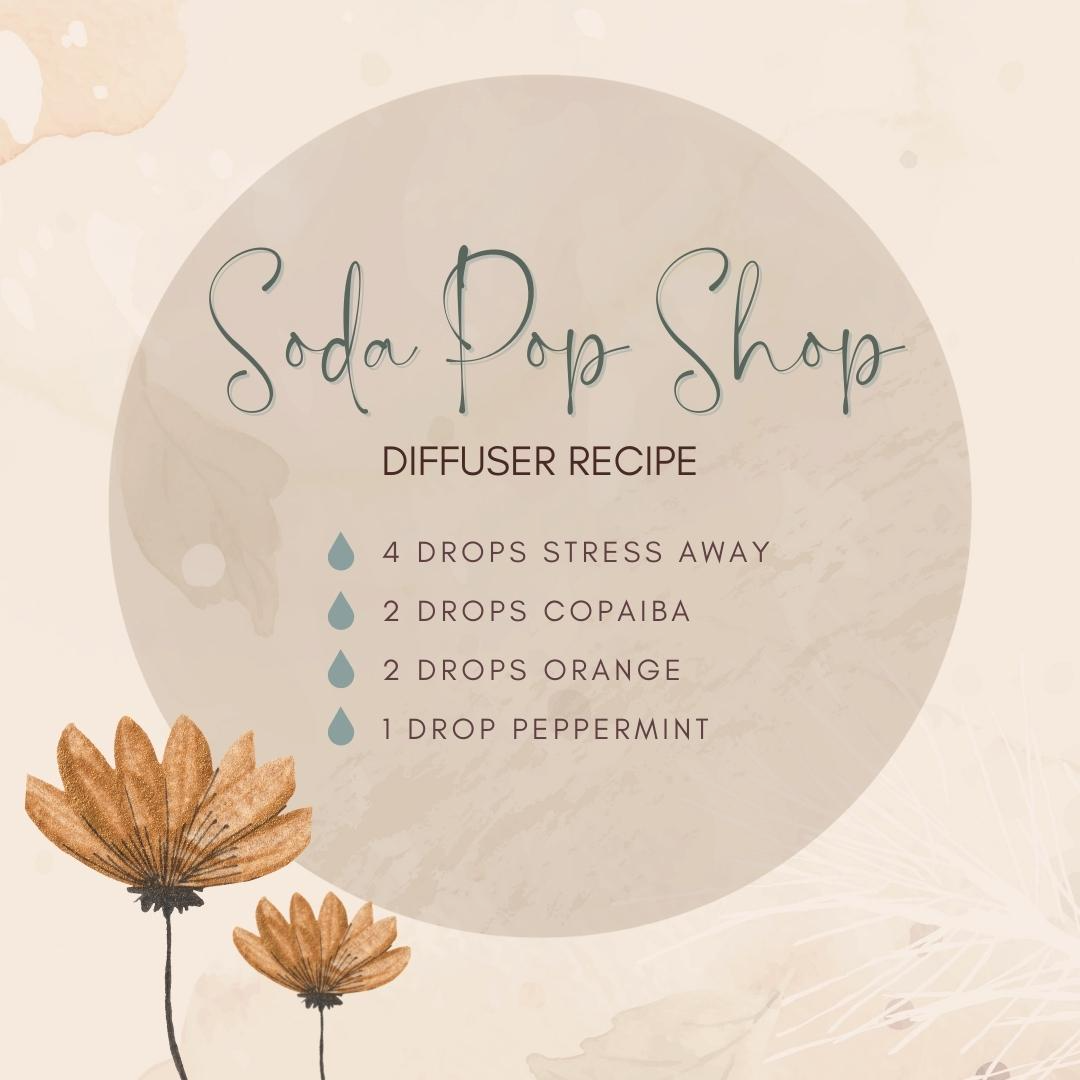 June Wellness Box Ideas
As the summer starts kicking in, do yourself a favor and have your favorite oils and YL products on hand. Make sure to login and set up your monthly wellness box to reflect the plans you've made!
Find the items you want, and click "Add to Loyalty Order." (Loyalty order? What's that! See below) Add at least 50 PV to your box and you'll earn points to spend on future one-time orders! Add at least 100 PV to your box and you'll automatically get a freebie added to your cart!
You can then hop on and pick new items for the next month and save items for later. It's simple and completely customizable. Here are some ideas for your June box…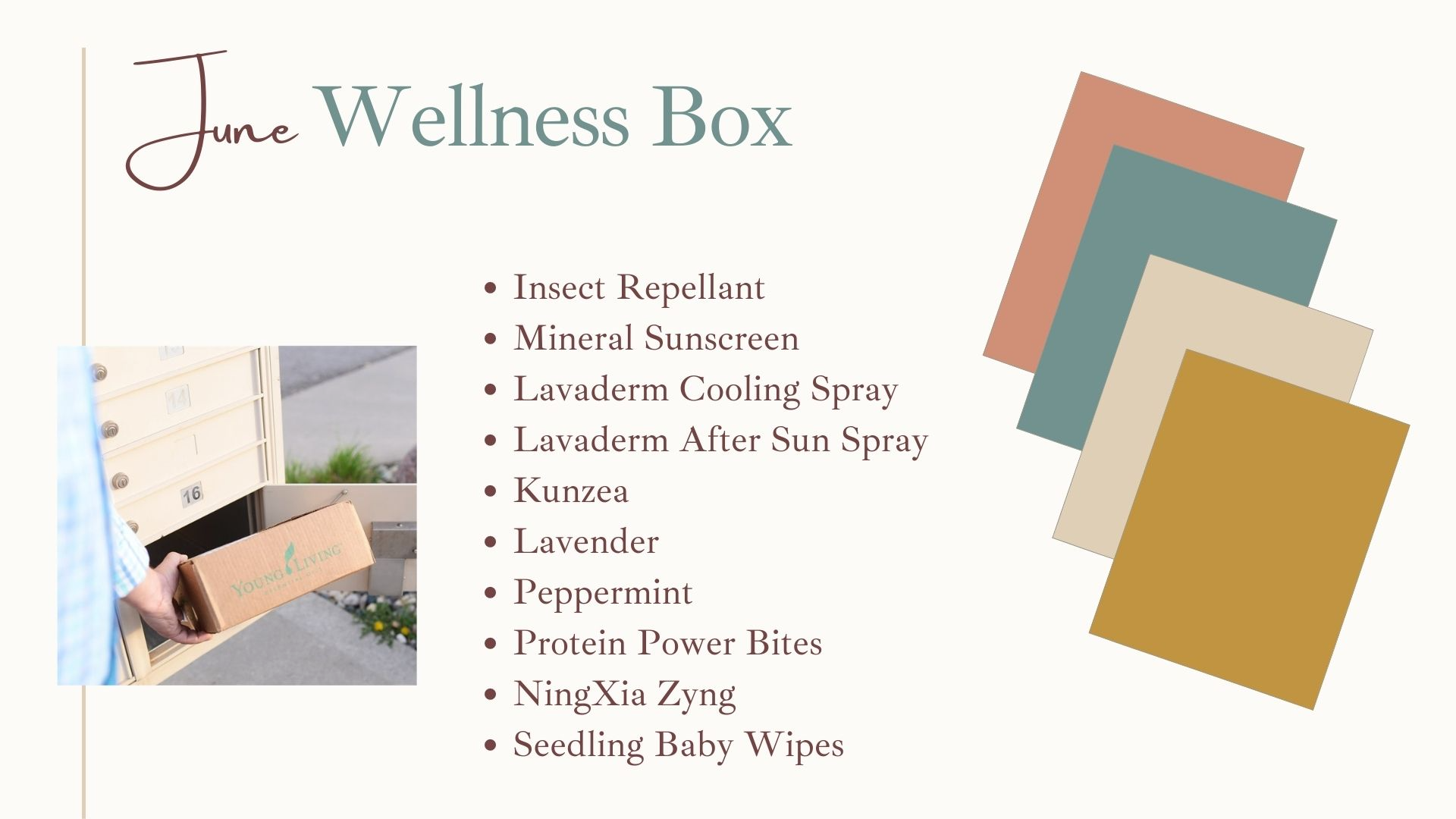 Young Living in the Kitchen
With Father's Day around the corner, I thought it fitting to use your oils in a fun way this month and whip up a classic cocktail. If your guy doesn't want the alcohol added, simply omit it and serve up a delicious MOCKtail instead. Have you ever tried your oils in a drink before?

Make this recipe and snap a pic… share it online and tag me! I'd love to see you oiling!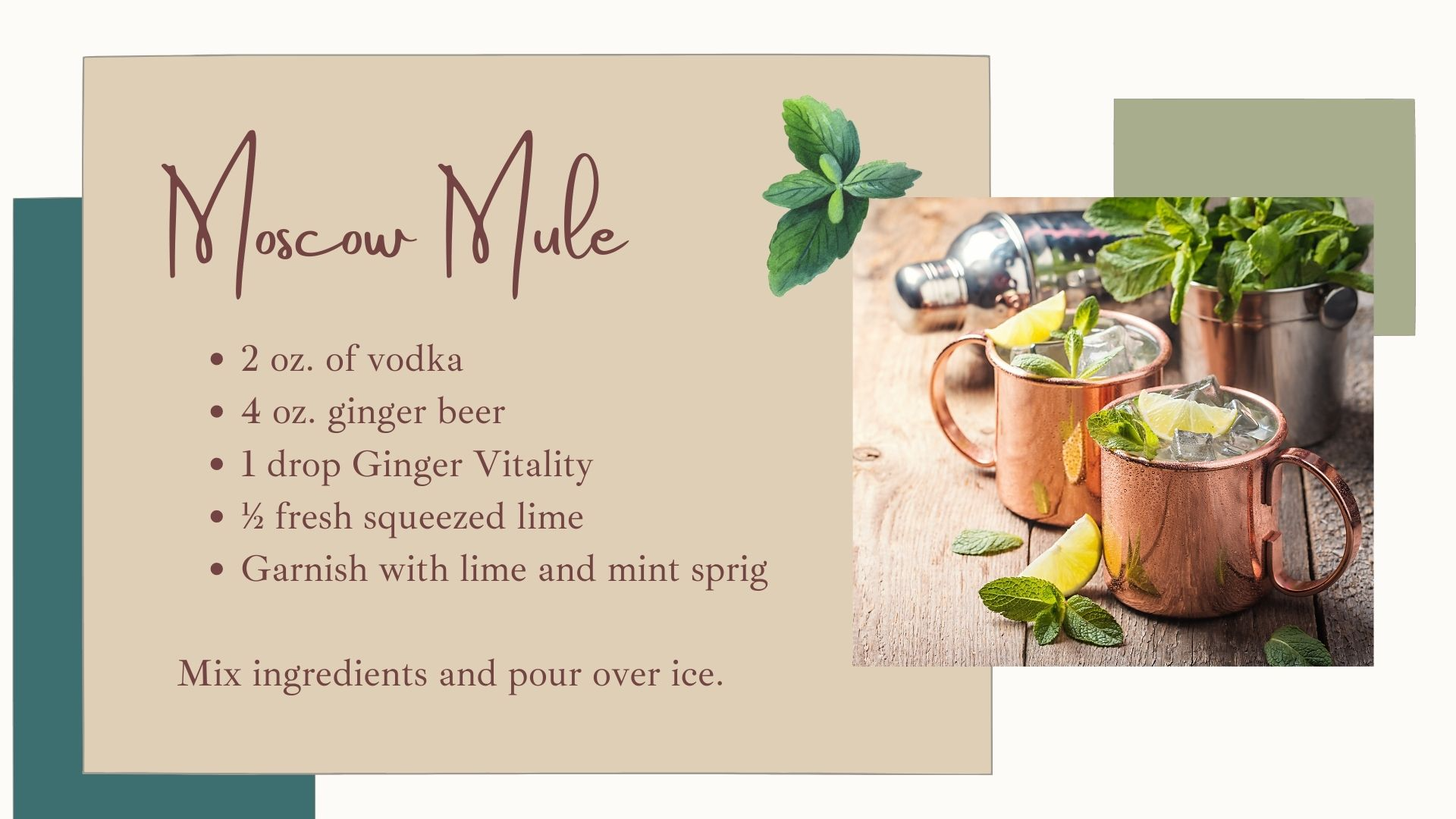 Fun fact:
Ginger Vitality supports the digestive and respiratory systems… and so much more! If you have a reference book, look it up. If you don't have one, send me a message and I'll hook you up!
Product Spotlight
Chances are you will be spending a lot of time outside this month and next - out in the garden, at the pool or the beach, baseball games, hiking, or just enjoying a walk through the neighborhood. Exposure to sunlight is good for the soul… and your health! When your skin is exposed to sunlight, it makes Vitamin D from cholesterol. This vitamin plays an important role in our immune system so it can be hugely beneficial. However, overexposure to the sun can lead to burned skin, wrinkles, eye injuries, and even skin cancer. So let's protect that beautiful skin, shall we?
Our Mineral Suncreen 50pf Lotion
is the perfect solution! It's a natural, broad-spectrum sunscreen and is chemical-free, making it a healthy alternative for adults and kids. You don't have to worry about toxic chemicals - like a LOT of the mainstream sunscreens contain. This dermatologist-reviewed product is formulated to easily smooth on skin without leaving white residue. Enjoy the outdoors worry-free with up to 80 minutes of water- and sweat-resistant lotion. It's reef-safe and made with non-nano zinc oxide. This might just be the best sunscreen you've ever used!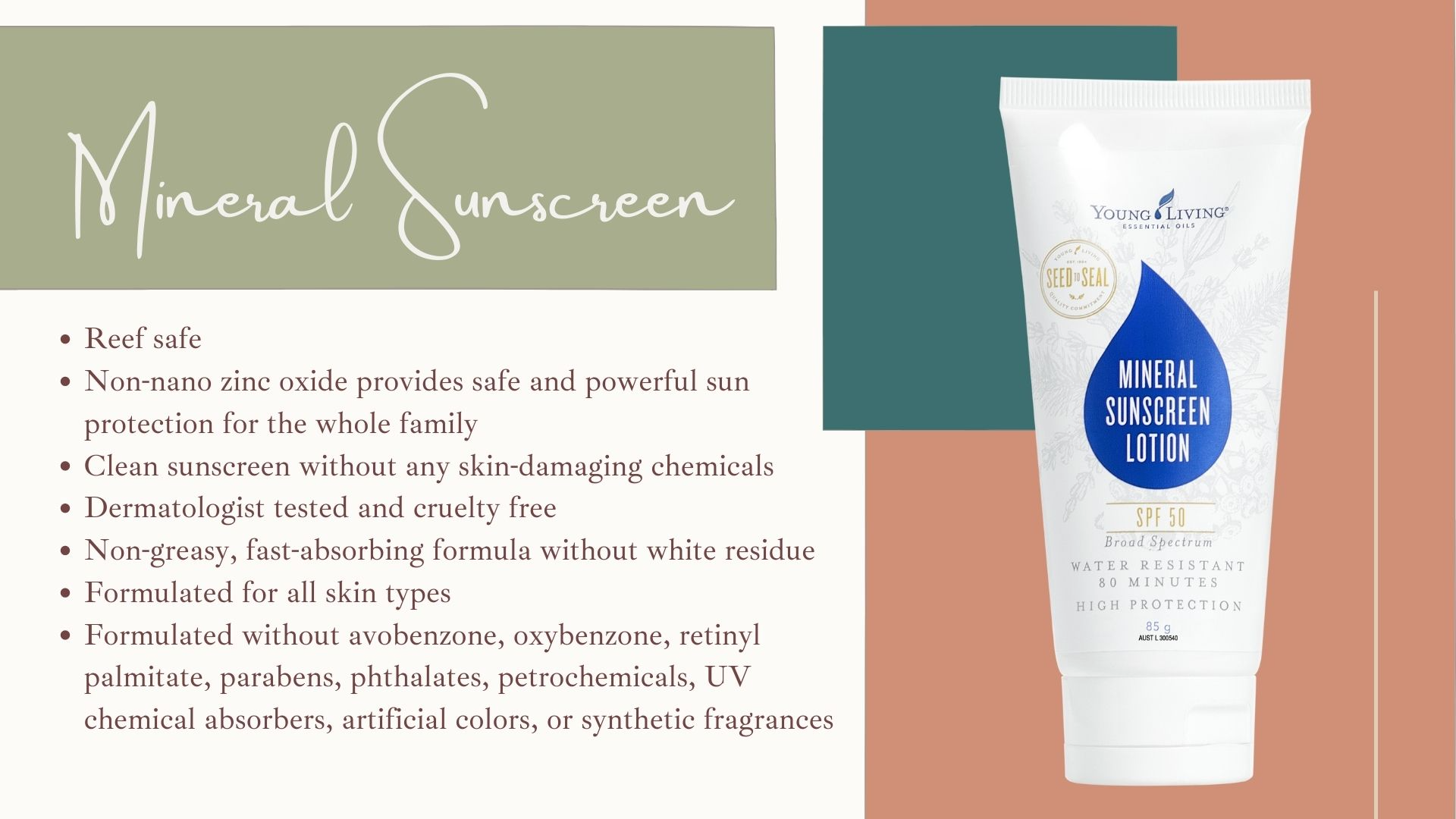 Let's pause for bit of fun!
I get asked a lot what "oils I use all day", so I made 2 fun video's that detail my oily day. Check them out:
Important Announcements **Loyalty Rewards UPDATE!
Starting June 1, Young Living is simplifying its current rewards program. Going forward, Subscribe to Save and Loyalty Rewards will simply be called LOYALTY REWARDS. You'll still unlock your 24% discount, earn loyalty points and gifts the same as you did before, but now the rules will be a bit simpler. Loyalty orders (previously called subscription orders) will process every month, and you'll be able to add items on your loyalty order to "Save for Later" instead of having to process them every one, two, or three months. See the
FAQ
, infographics, and mockups for more details or check out the
updated Loyalty Rewards
page beginning June 1.
MEMBERS ONLY CRAZY GOOD DEAL ALERT**
If you are in my Members Only Facebook learning group, you heard this first! If you are not there - why aren't you there?? LOL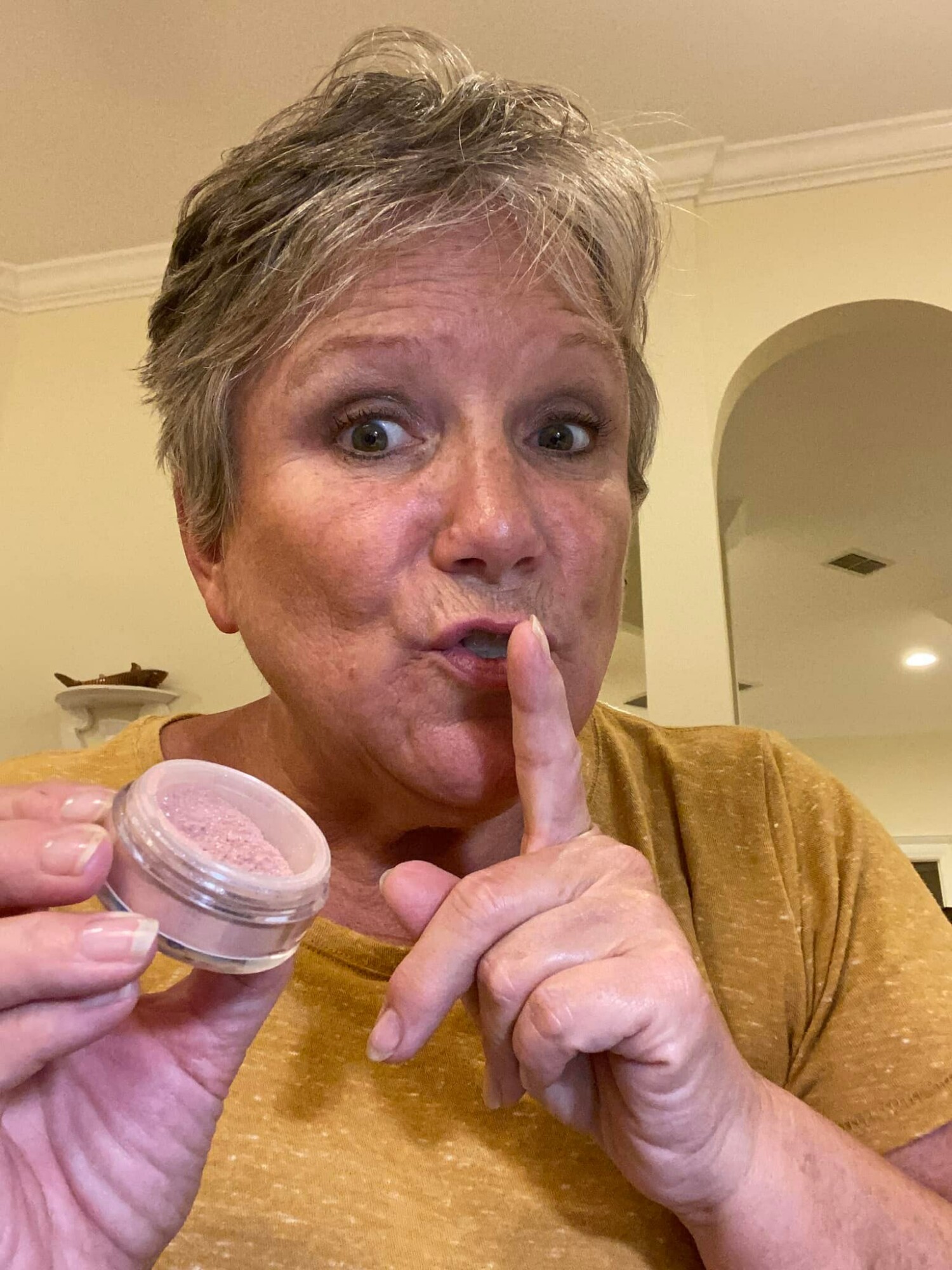 I have an INSANE deal, and I mean KILLER deal on the I Do Believe You're Blushin' blush from our Savvy Line! In fact it's SO good, I can't post it publicly. It's a private deal for members only. If you are a current Young Living membership through me, contact me privately (or see me at an event in June or July) so I can get you all set up!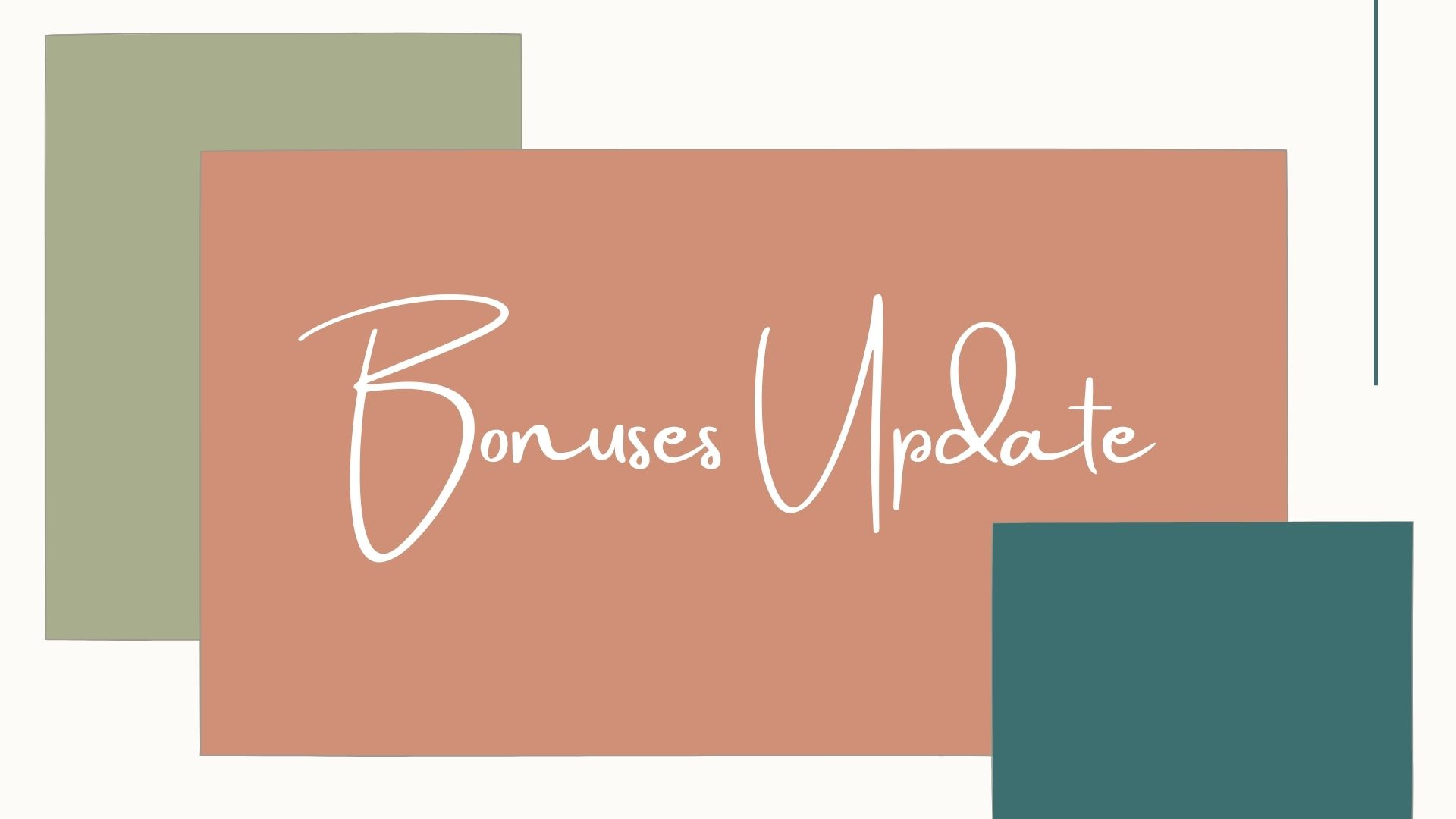 In case you missed it, the Starter Bonuses are back! From April 1 to August 31, 2022, qualified brand partners can earn a $25 bonus when their newly enrolled customer and/or brand partner purchases a qualifying Premium Starter Bundle (PSB). This Starter Bundle Bonus commission is in addition to regular Fast Start commissions for every new customer or brand partner you enroll who purchases a qualifying PSB. There is no limit to the number of new customers or brand partners you can enroll to earn this Starter Bundle Bonus. Read more details
HERE
.
And - on TOP of that - you could earn up to $600 in June with the special Cultivate & Grow incentive! This month, when two of your newly enrolled or reactivated customers or brand partners order 100+ PV, you'll earn $100. When two more individuals, for a total of four, place their 100+ PV orders, you'll earn another $200. Add two more for a total of six individuals placing 100+ PV orders, and you'll earn an extra $300. Plus, with the Fast Start Bonus, you can earn 25% of the PV of all product purchases made by new brand partners or customers you personally enrolled in Young Living. To learn more about this new incentive, please see the
flyer
,
official rules
, and
FAQ
.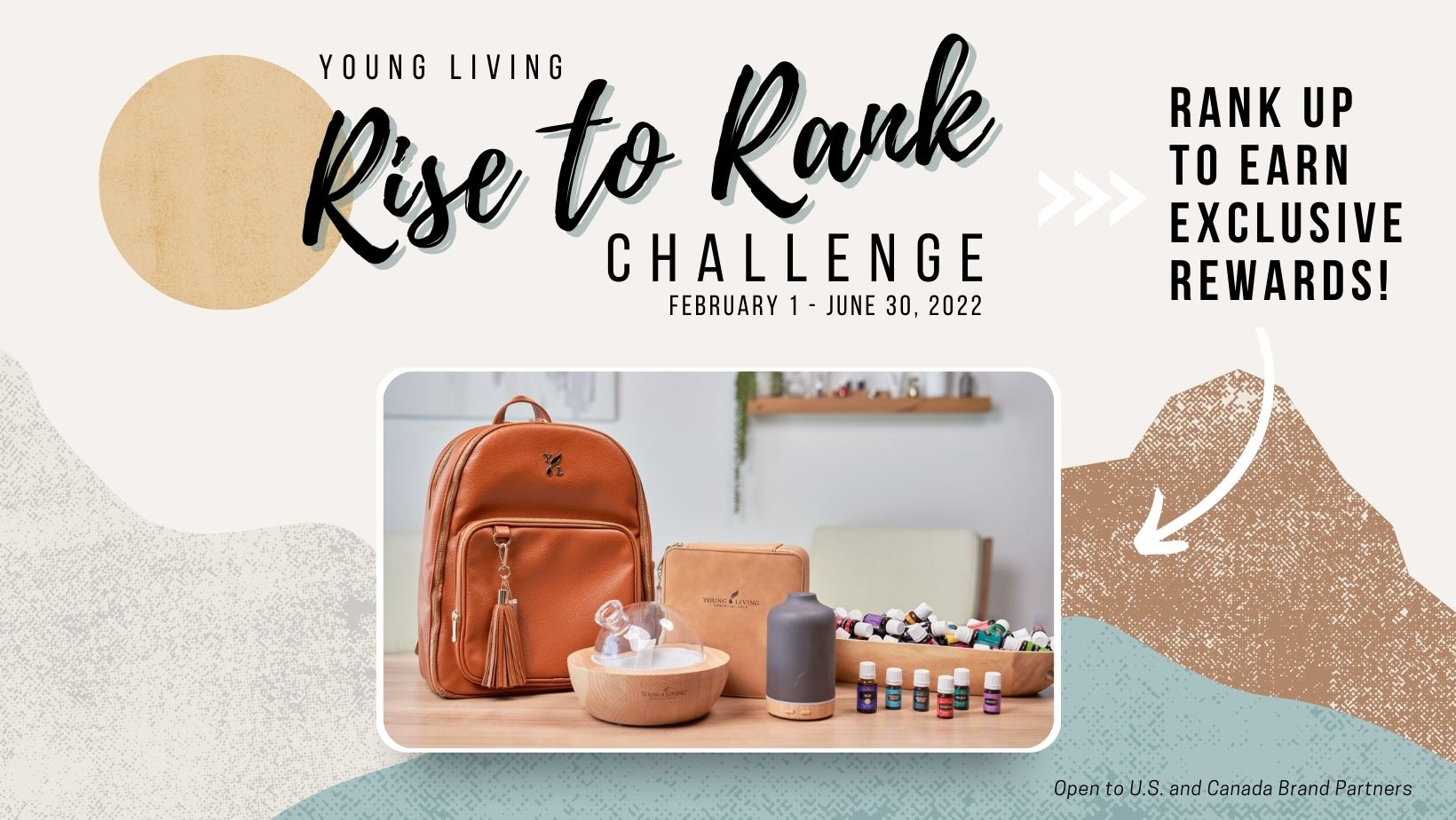 Upcoming Events & Classes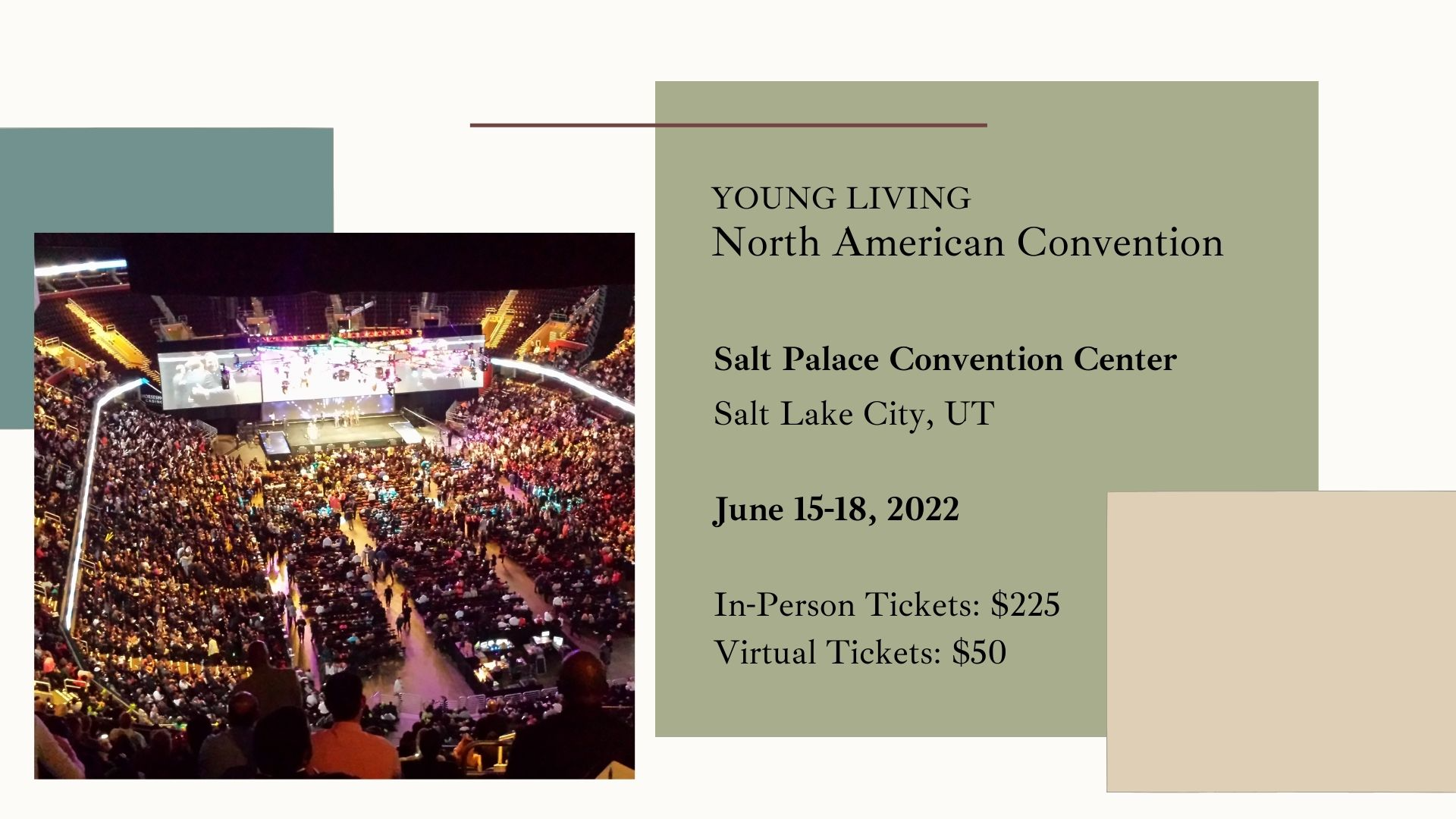 Young Living convention is back - in-person and virtually! Welcome to the first-ever Young Living North American Convention! Just like our Asia Pacific, European, and Latin American regions have their own conventions, the annual convention held in Salt Lake City will now be utilized by our North America region to host their own convention - geared to the North American audience.
Registration is open and will remain open until June 1, 2022, for in-person tickets, or while availability lasts. There is no capacity limit for virtual tickets, and they will remain available through June 10.
Join us in Salt Lake City, UT at the Salt Palace Convention Center, or virtually, June 15-18, 2022!
Pricing for in-person tickets is $225.
Pricing for virtual tickets is $50.
I have two in-person events set up so far this summer! Both will be a LOT of fun!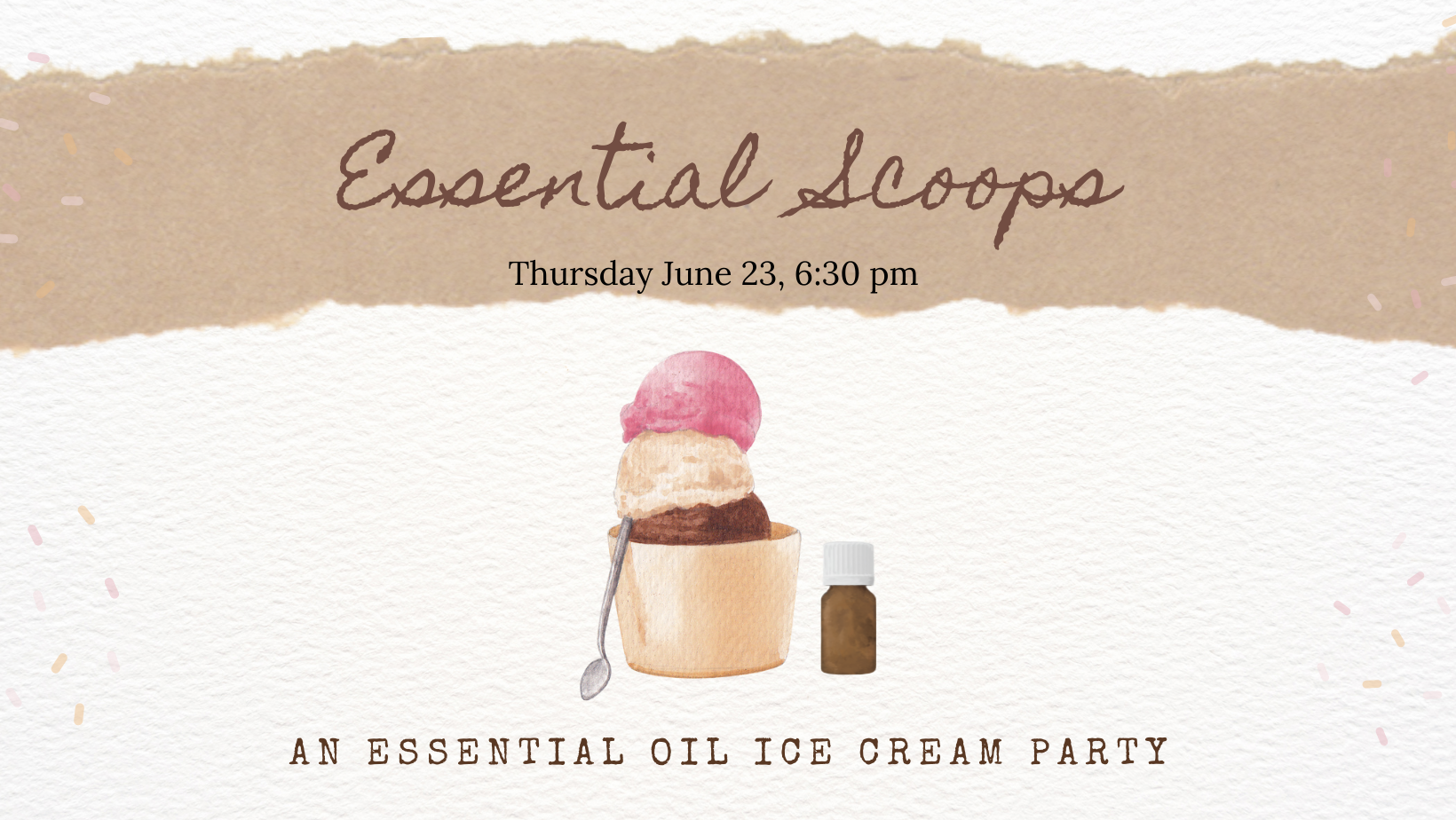 Like getting all of these ideas? Don't miss a single post! Be sure to join my e-mail list today, and let me know others ways I can serve you :)