Nov 16, 2021 09:06 PM Central
Gayle Reinsma
---
Happy November!
The air in our lungs, the sun rising every morning, the stars filling the sky every night, our friends, our family members, our homes, our jobs, even our oils - we have SO much to be thankful for! Don't we?
I've got something fun for you to try this month. Each morning, I want to challenge you to take a few minutes and think about 3 things you are grateful for. Write them down and focus your energy on them as you go about your day. Take note of how your attitude and demeanor may change as you continue to do this throughout the month.
Want to take it up a notch? Grab a bottle of the Gratitude essential oil blend and inhale it deeply as you think about all you are thankful for. Make sure you keep reading… I will be telling you all about this oil later on!
But before we get to that.....you may have noticed that you have not heard one word about the make and take this weekend.....well that is because I had to move that date - more on why later, but please note that the NEW date will be Dec 8! News to follow later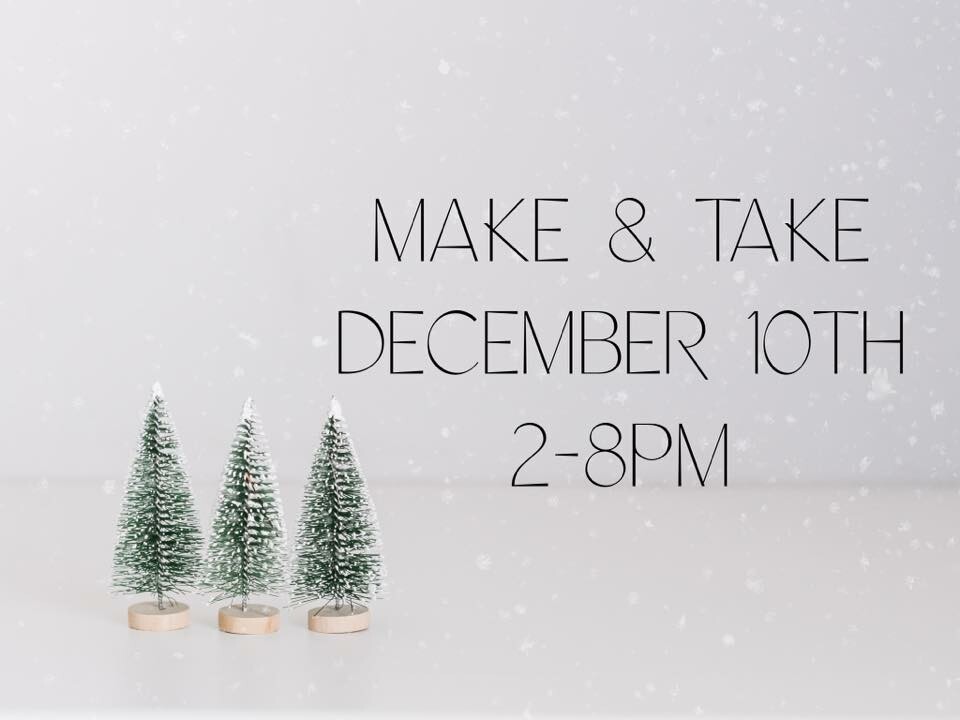 ---
What the BUZZ on our Black Friday/Cyber Monday sales? Well they are only the biggest and best of THE YEAR! Last year were were unable to have to them due to so many issues, but they are back!! And here is how they will work: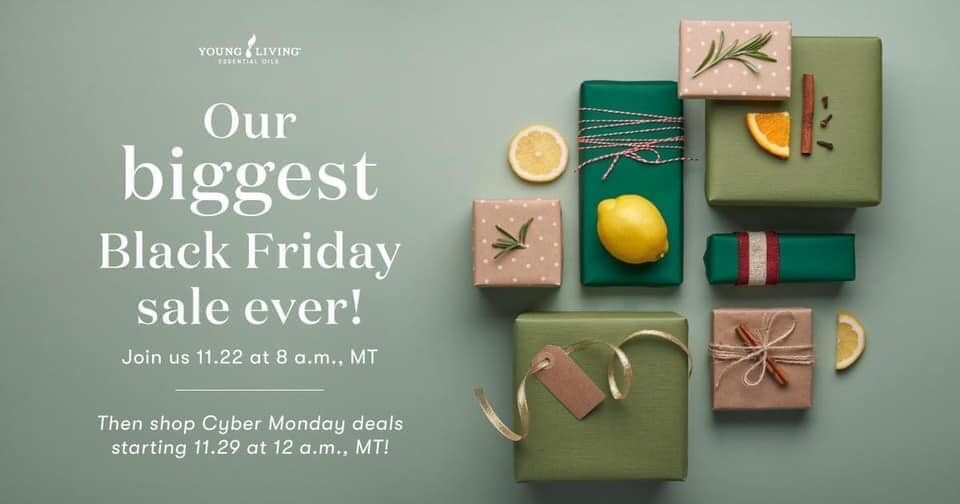 BLACK FRIDAY + CYBER MONDAY!
From Monday, November 22, through Sunday, November 28, you'll find something for everyone on your list with:
30% off 30 essential oil favorites
25% off select kits and collections
20% off our most popular roll-ons, lip balms, supplements, and CBD products
BUT we're not stopping there: Cyber Monday picks up where Black Friday leaves off, offering you 24 hours of incredible deals on must-have home essentials.
Orders are only limited to while supplies last, so now's the time to stock up! Be sure to max out the free shipping available on qualifying 100 PV orders.
Black Friday deals drop on Monday, November 22, at 8 a.m., MT, and end on Sunday, November 28, at 11:59 p.m., MT. Cyber Monday begins at 12 midnight, MT, on Monday, November 29, and ends at 11:59 p.m., MT, so rev up those shopping carts and get ready to save!
Important Announcements


Our holiday catalog items are all still in stock! Many are on Subscribe to Save! I would love to hear what items you are snagging from the catalog! Everything looks so nice!
Grab your snow gear—it's time to harvest at the Highland Flats Tree Farm in Naples, Idaho. Join the Young Living team November 16, 2021 through January 22, 2022, for the experience of a lifetime. During your stay at the farm, you will help harvest and distill Young Living essential oils, bonding with farm team members in the snowy, picturesque setting of the Highland Flats Tree Farm. Go here for more info: https://web.cvent.com/event/d346fc2a-f6f7-40f6-8314-5e3ffcbf4b0d/summary
---
Featured Recipe
Did you know that Young Living carries food? Yep! One group of products I think you will enjoy is the Einkorn line. Einkorn is an ancient grain with more nutrients and less gluten than modern wheat, making it the perfect option for healthy, nutrient-dense meals and snacks. So I have a recipe you can try this month using the Einkorn flour. Check it out…
Featured Product
Like I said earlier, we have SO much to be grateful for! Everywhere we turn - abundance of all kinds. While you are focusing on all the positives in your life, deeply inhale this oil and allow yourself to soak in these benefits.
---
Monthly Gifts with Purchase
When your order hits one of these PV levels you will receive the corresponding products for FREE! Look at everything you get for free when you hit 300 PV!
*Receive the Subscription Exclusives when your order is placed through the monthly subscription program, which is the best way to save money and support your health. If you need more details on this, let me know!
Bonus Recipes
Ok Friends, that's it for today but I'll be back as SOON as the specials drop next week. I hope you are all staying well and preparing to spend time together being thankful with family and friends! Be sure to LOVE each other over all even if some crazy "hot button" topic comes up. Grab some Stress Away, breathe, and remember that you love your people more than your opinions, so hug them and talk about the good times! Oils like Harmony always help me with that :).
Talk to you soon !
~Gayle~