Mar 5, 2020 03:23 PM Central
Gayle Reinsma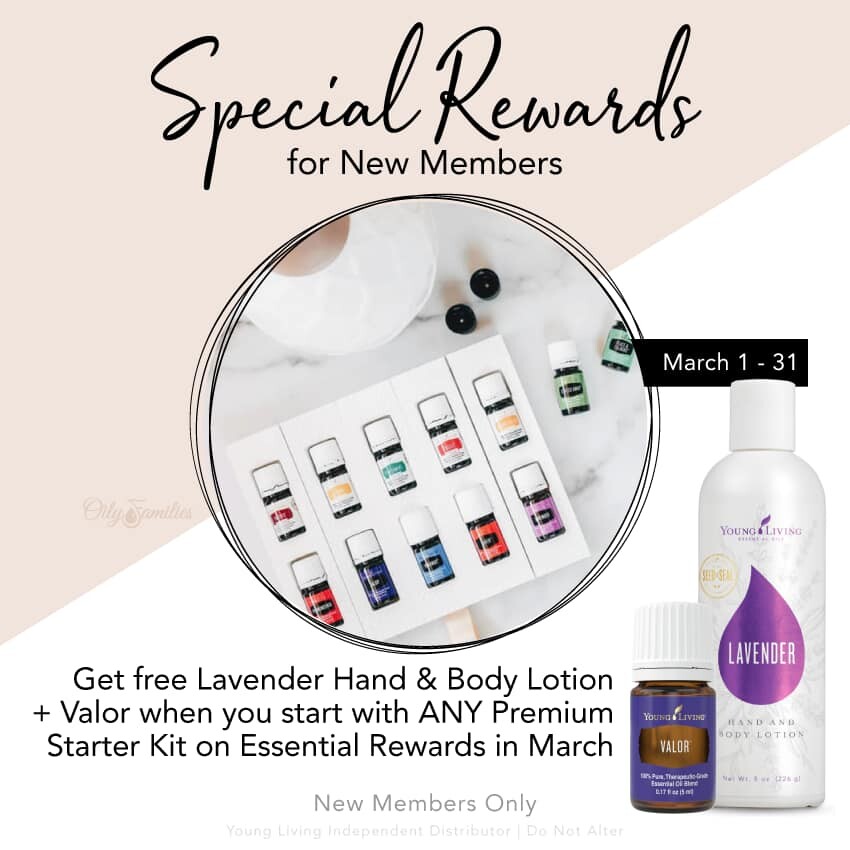 The BEST Free Gift with Starter Kit I've EVER seen!
($80 Value!)
Oh my goodness!! This is simply the BEST "Free Gift with Starter Kit" that I have EVER seen from Young Living!! For March ONLY, all new members have a chance to get: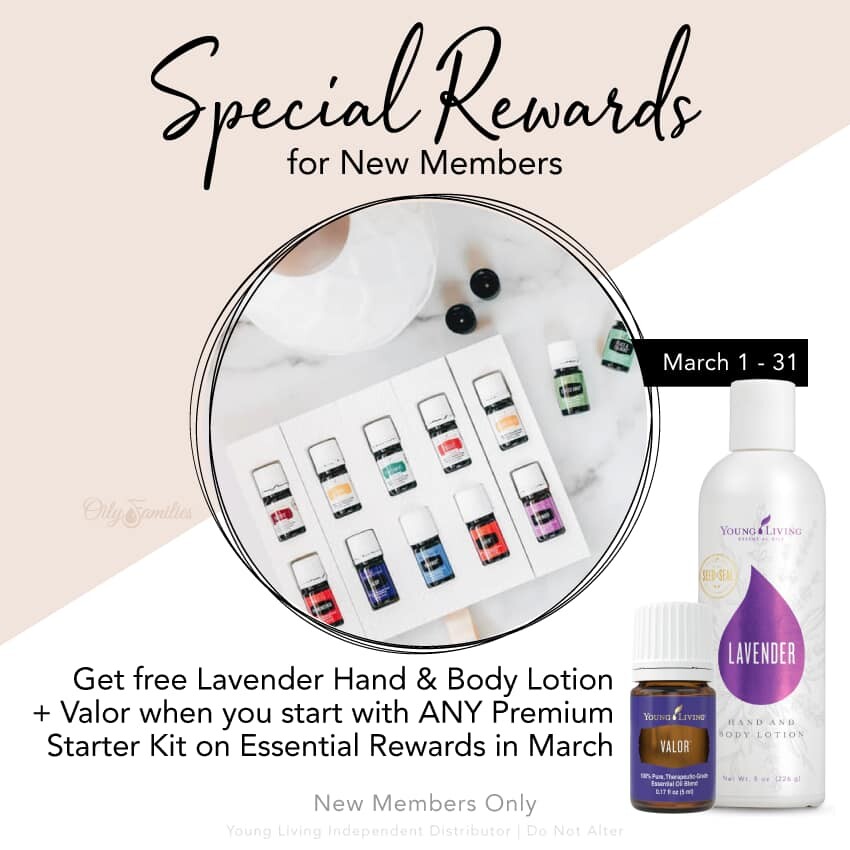 Lavender Hand and Body Lotion
Valor is one of my favorite and also "must have" essential oils. This amazing blend is "The Oil of Courage", and sooooo much more (Sleep, spine, even labor!).
Lavender hand and body lotion is an exquisite lotion made only with the very best and safest ingredients. Safe for everyone in the family, long lasting, glorious!!
These two together would cost you around $80 at the retail level if you were to purchase them on your own, but for the month of March 2020, Young Living will GIVE these to you if you purchase any of our Premium Starter kits and just say "yes" to essential rewards! Don't let saying "yes" scare you - you can cancel the rewards option at any time - even next month! Since you want to make SURE you set this one important option up correctly, you'll need my guidance as you set this up, so make sure you get ahold of me to do that!! (PS: Don't be bummed if you are already a member - you can legally enroll your spouse and get this!)
Let's look at the Starter Kit Options!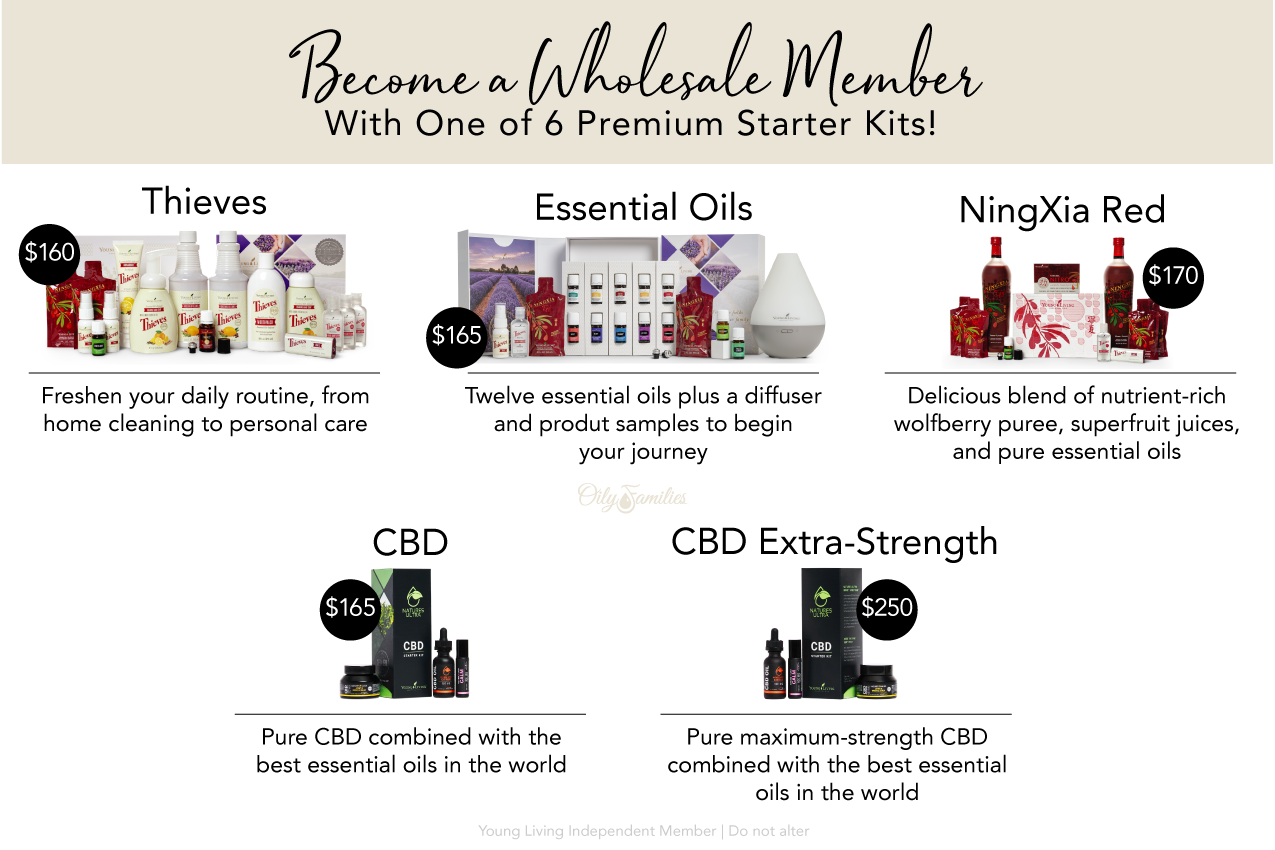 Are you ready to clean with the safest cleanest option? The THIEVES PREMIUM STARTER KIT has the BEST options to keep you, your family and your environment safe!
(By the way, anyone can get this kit! But only NEW members get the freebies above)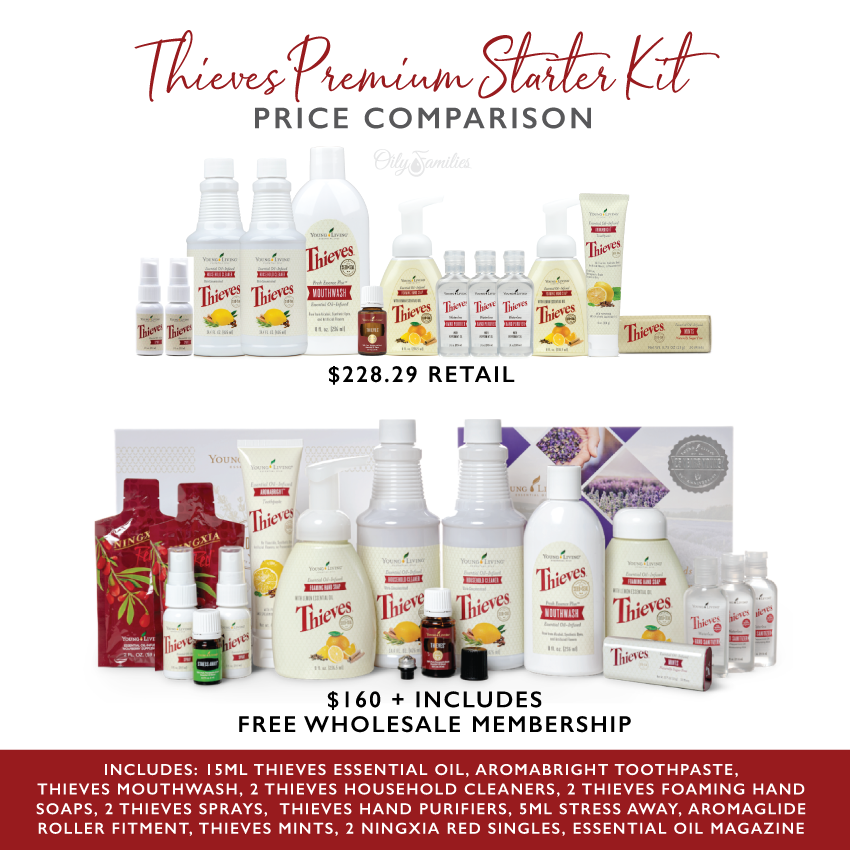 READY TO BEGIN? Just click
HERE!
Just be sure to message or text 708-670-2066 for help with making SURE you get the FREE $80 in gifts !
Stay tuned. The next post will be "Tips for Staying Well!"
Like getting all of these ideas? Don't miss a single post! Be sure to join my e-mail list today, and let me know others ways I can serve you :)