Jul 19, 2019 08:32 AM Central
Gayle Reinsma
It's Finally Here! Super Spectrum CBD for Young Living!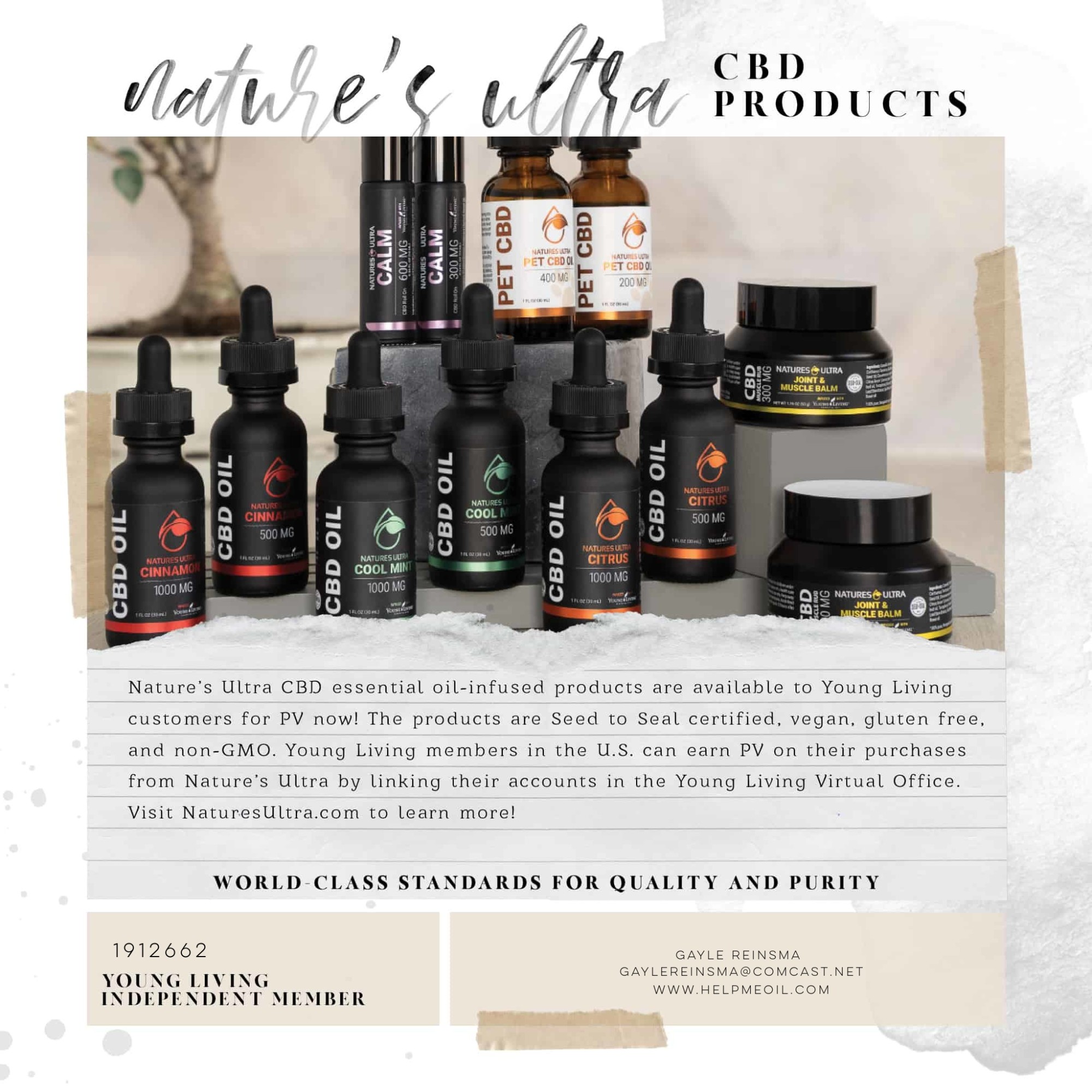 The PERFECT complimentary addition to the exceptional line of essential oils by Young Living has finally arrived! Great excitement abounds this week in Salt Lake city and the Young Living International Grand Convention!! Several new products were released (info on that coming soon!) and they are not available until Monday, but CBD is available RIGHT NOW!!
I LOVE my essential oils. LOVE THEM!!! I turn to them for absolutely everything and they also bring me great joy! For a while now, members have been asking about CBD. Young Living took its time to find a #SeedToSeal version of this interesting product, which is crucial for everyone. They found the perfect match with this farm, which was the FIRST Hemp farm in the United States to hold the USDA Organic Handlers Certification! If you never read about Seed to Seal, which applies to all of our products, you need to do that to fully understand why you simply must not settle for cheap essential oils and CBD .
Seed To Seal
.
Boy just typing the word Hemp really brings me back lol! Hemp has come a looooooong way baby lol! Remember when Woody Harrelson first went to bat for Hemp, trying to helps us all understand that Hemp and Marijuana just are not the same?? LOL - it took me a bit to get on board with that. A little research does a mind some good!
But for so many of us, questions remain.
What is Hemp?
What is CBD?
Is CBD an Essential Oil? (no)
What is THC?
Will this make me fail a blood test?
Is it Safe?
How much do I take?
Why are there different strengths?
What's an Isolate?
Is this Safe for Kids? Pets? Pregnant Women?
What does "Super Spectrum" mean?
As with Essential Oils, most of us want to know a bit before we just randomly take the stuff! So we are hard at work getting you all the info we can to present to you in classes! The first one will be July 30, so mark that down and be prepared for that invitation! I will answer one
important
questions now: What is Super Spectrum?
I'm glad you asked! ;) . Young Living is the ONLY Certified Organic Essential Oil Infused CBD. There just is NO other CBD like this!! We use Isolates as it's the purest way to insure you are not getting THC (the mind altering substance) but only the cannabidiol. The strengths shown on the label is guaranteed (which is a very grey area in most retail CBD). Experts have enhanced ours with Essential Oils to further enhance our CBD. This perfect pairing is called "Super Spectrum CBD", and we are the ONLY company in the world that has this!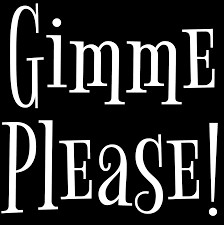 Ok, enough on that, you probably just wanna know how to GET this stuff lol! If that's you, I'll get right to the point!!
If you are a Young Living Member, even one with a retired account, just log on! If your account has expired, simply follow the prompts to reactivate so that you can place an order.
Go to what is called your Virtual Office and look for "Quick Order" (this is easier on a computer than a phone but it is possible on the phone). Just under the pull down menu for Quick Order, you'll see "Nature's Ultra". Nature's Ultra is now owned by Young Living. You'll want to click that to do a one-time process of
"Linking Your Accounts" .
That is crucial so that you get Wholesale Pricing and support!! Follow the process and from there you can order!!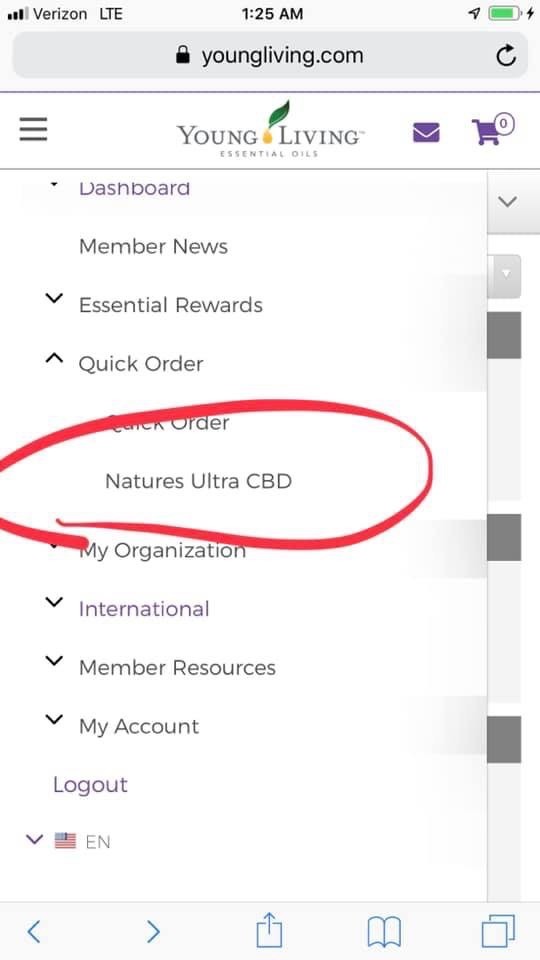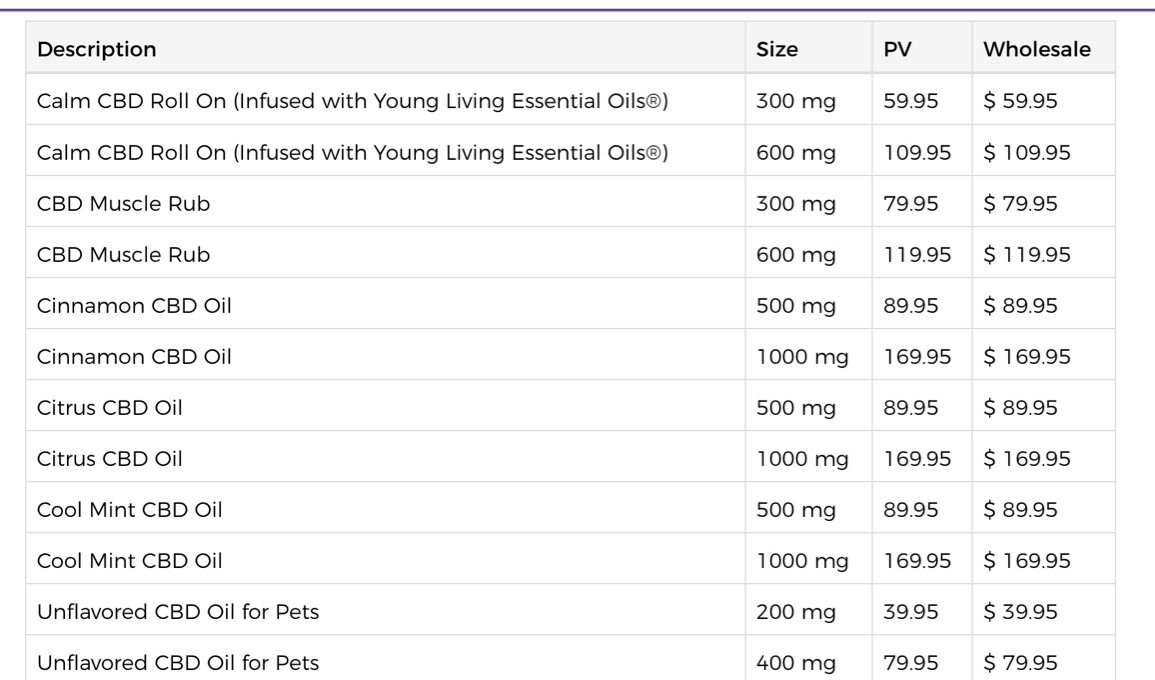 Not a Young Living Member yet? You really do not know what you are missing!! You can become a member with a Basic Membership (Think Costco or Sams Club here) and enjoy discounts on thousands of items, OR you can get a FREE Membership wit the Premium Starter Kit (Diffuser and 12 oils!).
Take care of this here!
GIVEAWAY!!

This info-packed book is available to purchase from me for $6. However, I am giving TWO away this week for anyone that orders CBD between July 18 and July 25 as long as you order on your Young Living account that is sponsored by me or the Help Me Oil Team! All you need to do is text, email or message me a copy of your receipt to enter! (cell # is 708-670-2066). If you are ready to get your full Young Living Membership and tack on CBD, you'll get a whole bag of goodies and books, including this one!
Join here!
While this may be a little confusing yet to you, relax in knowing the teachers on the Help Me Oil team are prepared to help you! We'll help you link your account, answer ordering questions, answer usage and TRAVEL questions and help you comfortable begin exploring our Super Spectrum CBD!!
I'm sure you have questions. Hit me up with them! Let me help you oil! (And CBD!)