Jan 20, 2019 02:37 PM Central
Gayle Reinsma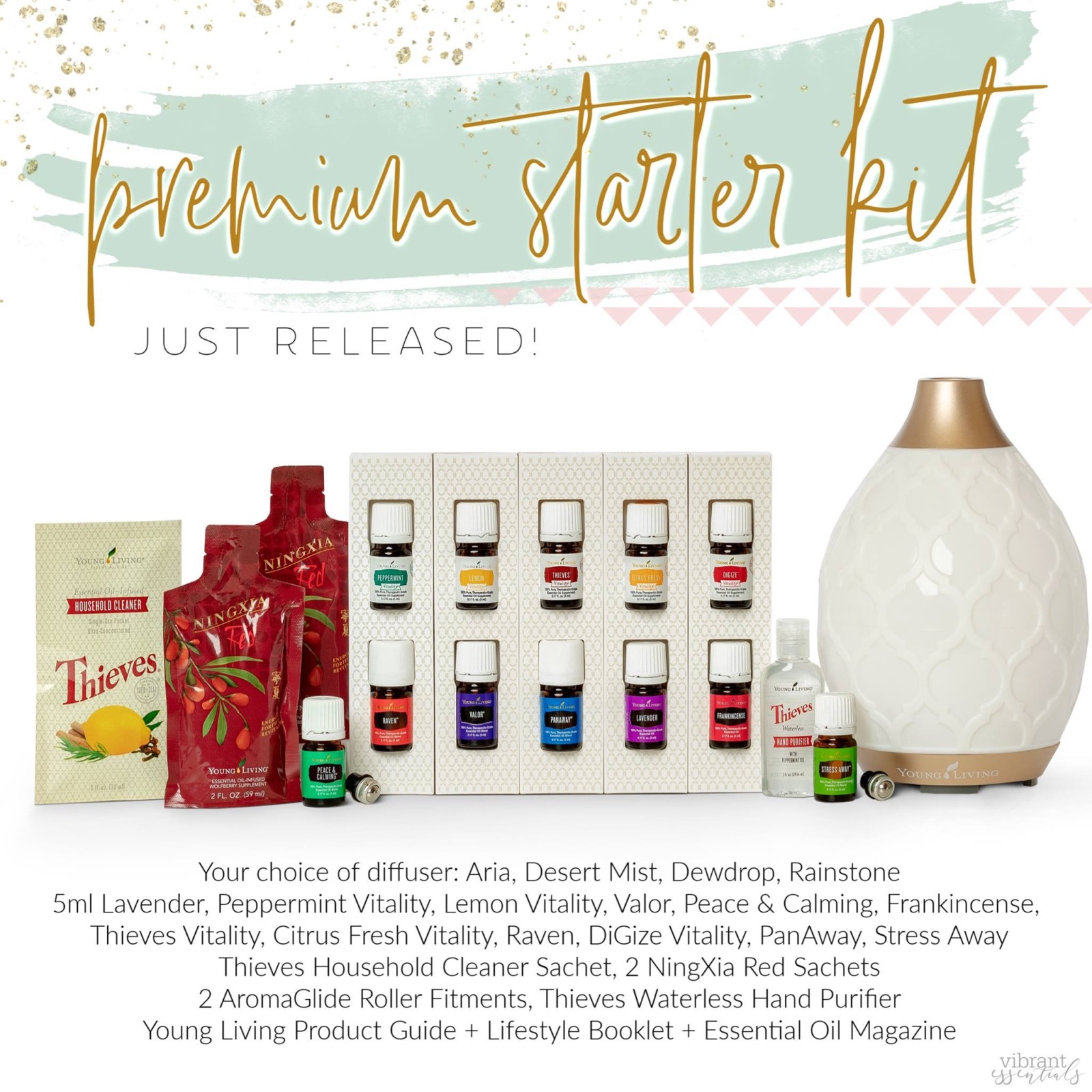 Rally Specials!! Kit Change! FREE Copaiba offer from ME!
The January 2019 Winter Rally is in the books and we had some super exciting news!! It's the RETURN of PEACE AND CALMING AND VALOR to our starter kits!!
Way back in 2014, when I began using my essential oils, my first starter kit had the beloved Valor and Peach and Calming - two amazing oil blends that are exception emotional oils!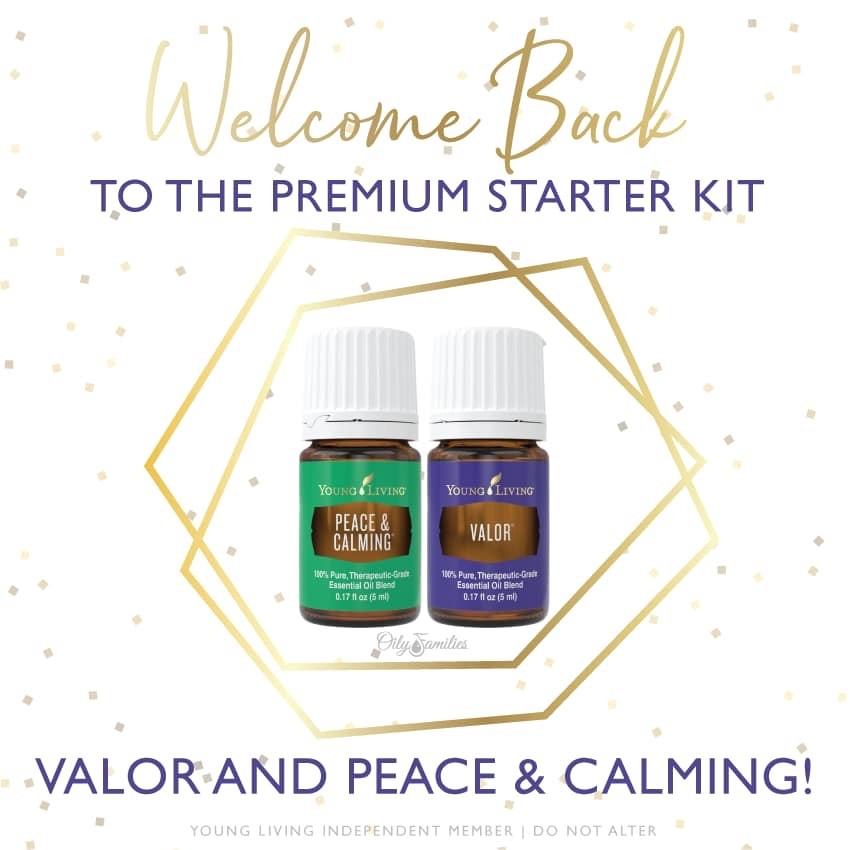 In 2014, oils hit "big" nationwide and these two oils were really difficult to keep in stock due to their effectiveness and popularity! However, Gary Young kept his pioneering visionary spirit and would not quit. New farmlands that met our Seed To Seal standards were purchased and new partner farms were found that also met Gary's strict standards, but that took time. Young Living will not accept an oil unless it's ONLY essential oil (many say they are but have fillers and stretchers or are very diluted through processing). They have to be first distillations (the highest strength) and they cannot be from sub-par land, be subjected to fertilizers or have been watered by anything other than streams or the sky. This doesn't happen overnight!
Last year, our favorites FINALLY returned in full supply instead of just randomly, and this year they are back in out kits!!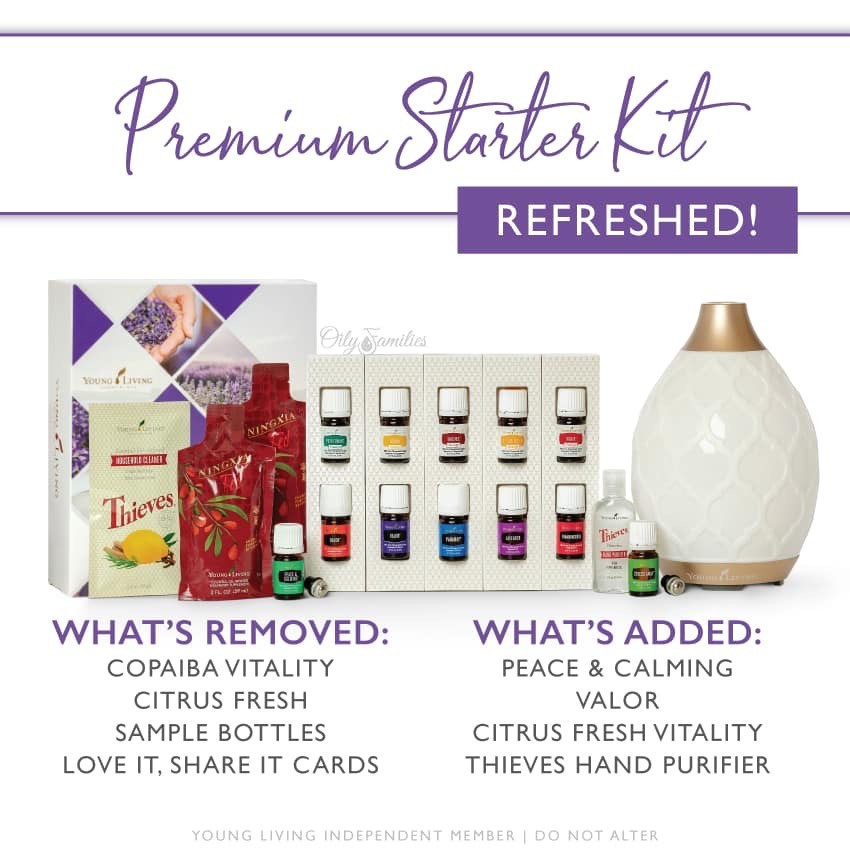 Even better, instead of 11 oils, each kit now comes with 12, and extra roller fitment top and a Thieves Hand Purifier!! All this and the kit prices were only raised by $5 - incredible!!
Now that leaves me with a small dilemma that you will love! I have two kits that were delivered to my home last month. I call them my "flip kits". I always have flips around for people who want their oil kit THAT DAY. Since I flipped a few kits last month for the holidays, I have two very new ones ready and waiting for a home. However, I want them to be replaced quickly with our newest version, so I am offering the following for those local to me:
Want a FREE Copaiba?
This very special offer is open to just TWO people, and that will be two existing members or new members - whomever jumps first!!
Here is how it will work:

1. If you are local to me, you, or your referral buys either a dewdrop or desert mist starter kit. Either is ok. In fact if you want you can buy ANY of the diffuser kits - all I need is the 12 pack of oils and the magazines in it!

2. You have it shipped to ME! Then you can come and get mine whenever you want - that DAY even! I'll give you the kit WITH COPAIBA! And I'll give you a Peace and Calming, Valor, extra roller fitment and Thieves Hand Purifier AND the new Gary Young Magazine as all of that comes in the kit getting shipped to me! So, you'll get everything you pay for PLUS a FREE Copaiba.

The new kits are an exception value, and getting that 13th oil - the extra Copaiba too is icing on the cake.

I offered this on my Facebook wall yesterday and my biz pages and it will also go out to my email distribution list. Won't be long and these will be GONE so if you are tempted, DO NOT wait!!
Rally Sale!
As always, there is a SALE offered on Rally day and yesterday was no exception! This time it's for some lip products!!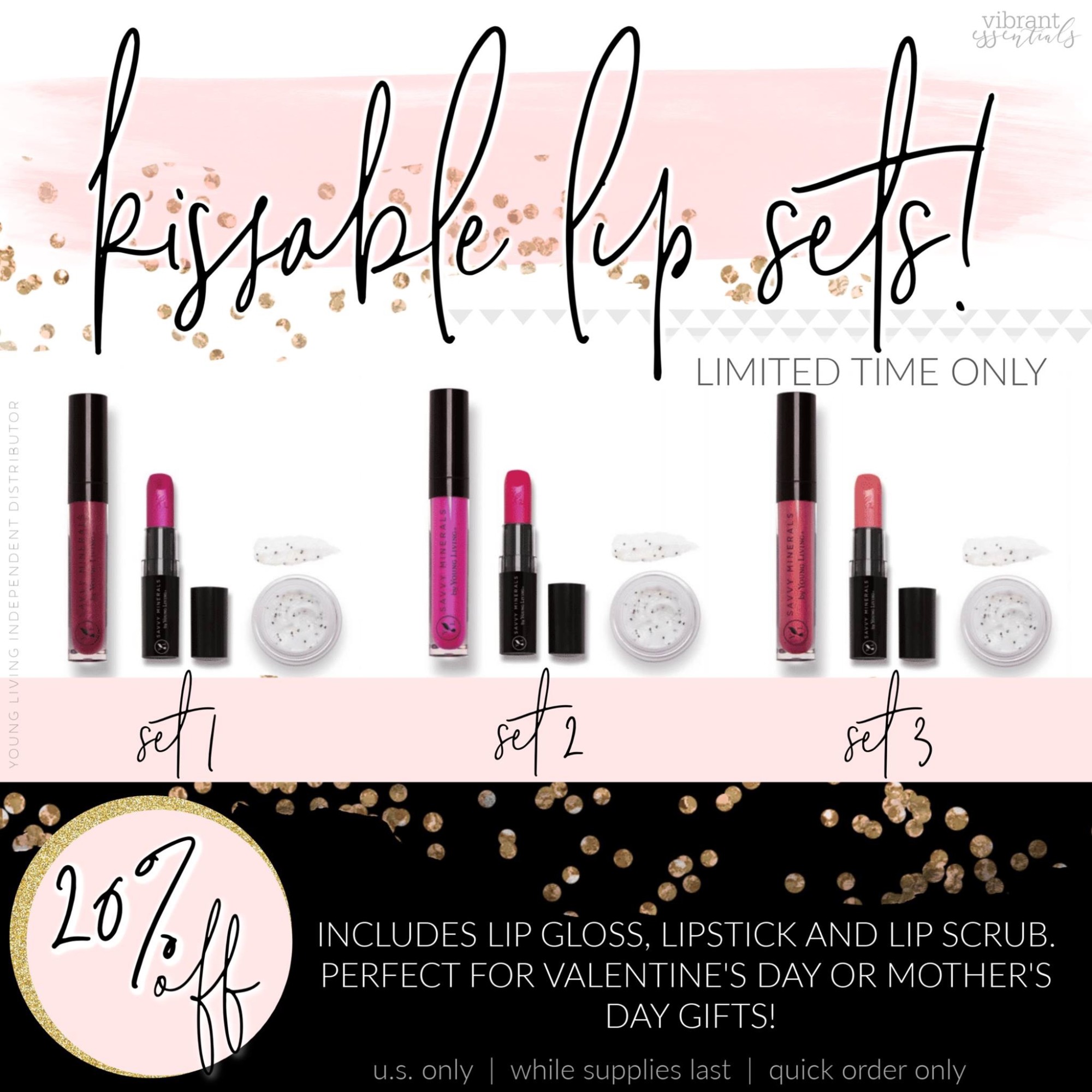 A SWEET deal on 3 different sets! All 3 contain our new Poppy Seed Lip Scrub - which is a must this time of year!
Set 3 for the PEACH also has Anchors Aweigh Lip Gloss and I Dare You LipStick!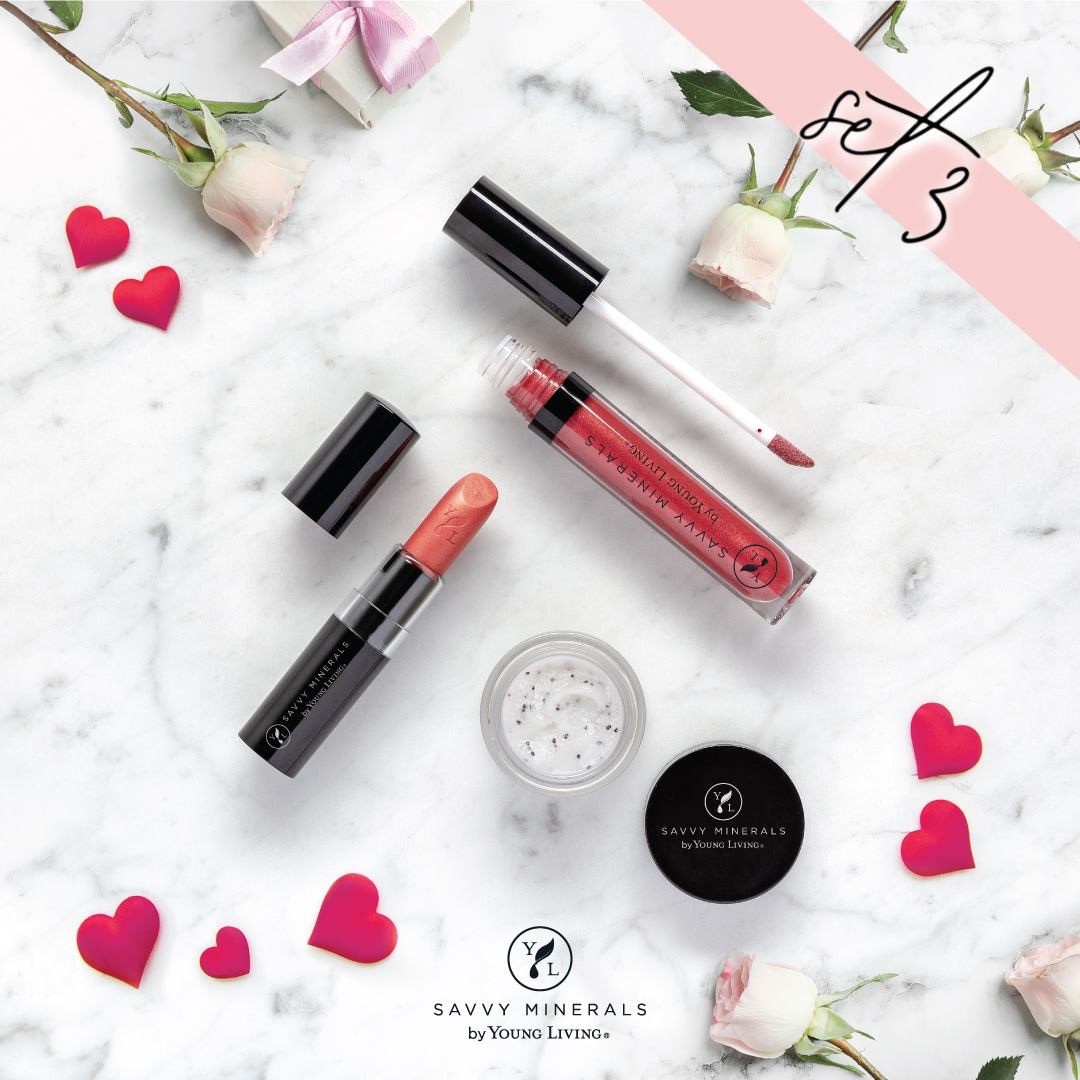 Set 2 for the PINK lover has Headliner Lip Gloss and Mic Drop LipStick!
Set 1 for the BOLD lover has Maven Lip Gloss and Sweet Life LipStick!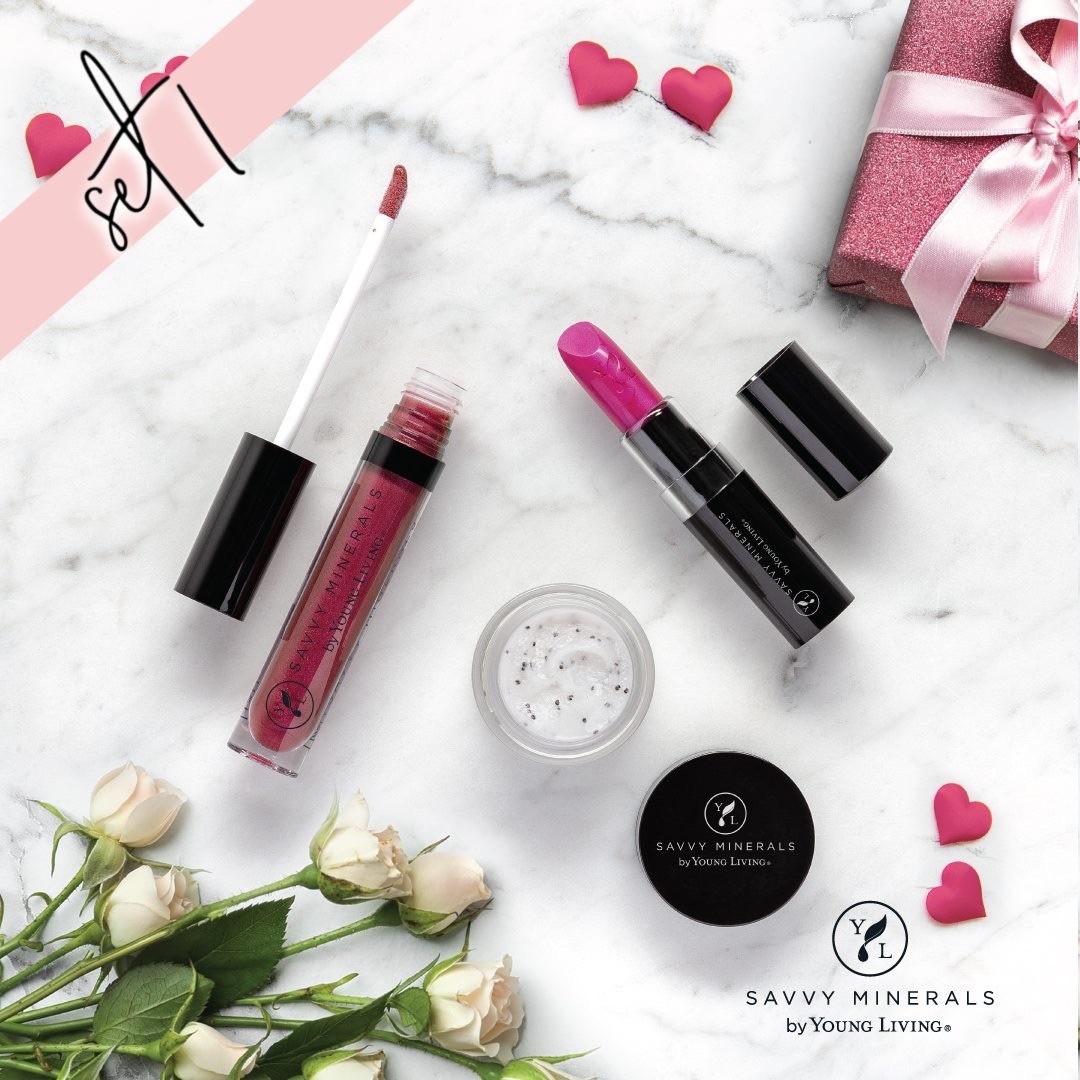 So that's it for today friends. Enjoy the sales and I hope you also get a shot at the FREE Copaiba from me!! (Flip kit!). Contact me at 708-670-2066 for the flips or info on how to order the lip sets. Stay warm!
Like getting all of these ideas? Don't miss a single post! Be sure to join my e-mail list today, and let me know others ways I can serve you :)