Jan 4, 2019 06:22 PM Central
Gayle Reinsma
---

Happy New Year!
Whether you are cuddling up under a comfy blanket with tea on a cold winter day or enjoying the sunshine during this season, we all have one thing in common: It's a New Year! The weather may be different but it is a new year for everyone, and that means a chance for NEW BEGINNINGS.
You don't have to be a New Year's resolution type of person to decide this year is YOUR year to take back your health. Join thousands of us as we dedicate 2019 to a healthy lifestyle using Young Living products. Make it YOUR mission to use one of your Young Living Products EVERY SINGLE DAY and to try one new product every month this year to see how your life and health transform.
Star or flag this email so you can reference back to it all month long!
This is what I will cover:
Team announcements & class dates & Giveaway
Featured product this month perfect for the new year
Monthly YL promos - THEY ARE PERFECT FOR YOUR FRESH START
Help 5
CBD OIL IS COMING TO YOUNG LIVING!!!
---
Important Announcements:
Announcements:
Are you ready to focus on full body wellness in 2019? If so, I am going to make it really easy for you to get started on a sustainable path.
Upcoming online classes:
As always, Tuesday night is Class Night in the Facebook Group: Essential Oil Online Classes! We just wrapped up a fun Intro to Oils class that includes a nice giveaway of one of my fave books! You still have time to enter it by commenting on the posts! Next Week Tuesday night will be the class
New Year to Wellness.
We will do video's on EACH of the featured January oils and much more, so check out the Facebook Group
HERE
Upcoming in-person classes:
On January 10 at 7 pm, I will have a Wellness Workshop with oils class in my home in Lansing. This is a class for EVERYONE - we all need a refresher! Or if you have never been to a class, this is the perfect one!! Event Link:
HERE
or
HERE
.
---
Products to get your wellness journey started on back on track:
Get your digestive system on the right track!
Life 9
probiotic: Get a one month supply of Life 9 FREE THIS MONTH* when you place a 190 PV order.
Full body health starts with a healthy gut. A probiotic with live cultures is a great way to make sure your digestive system has all the healthy bacteria it needs to absorb the good nutrients and function optimally! Life 9 has 17 billion live cultures from nine beneficial bacteria strains!
Have kids? Check out the
Kidscents
MightyPro
for your kids. A Pre & Probiotic that tastes like candy! My Kids LOVE these. They call them their Pixy Sticks.
DiGize Vitality: FREE 5 ml bottle THIS MONTH* when you place a 100 PV order on Essential Rewards!
It is a blend of oils that includes ginger and fennel, which makes it a great complement to the Life 9 supplement to support your digestive system.
Healthy food for a healthy life.
Einkorn Rotini Pasta.
Today's conventional food is overly processed and lacks nutrients. Take a look at all the food and snack options Young Living offers and STOCK YOUR CABINETS! Ordering Young Living food is such an easy way to put healthy and nutritious food in your hands every single day.
Calm your muscles and your nerves!
PanAway: FREE 5 ml bottle THIS MONTH* with a 300 PV order.
New fitness goals? PanAway is the perfect blend to apply to sore muscles and joints. Don't let being sore be your new year's excuse for not hitting the gym after day one!
Citrus Fresh: FREE 15 ml bottle THIS MONTH* with a 190 PV order on Essential Rewards.
New year's goals can be overwhelming and bring up a lot of occasional anxiety when you think about everything you want to accomplish.
*FREE products listed in this newsletter are for the US market only. Check your market to see their monthly promotional items.
---
This month's YL Promos are perfect for your New Year's goals.
I have already mentioned a lot of these above. Here is the full list of Young Living's FREE promotional items for the US market in January 2019.
300 PV on Essential Rewards - Retail value and SAVINGS OF $174.02
5 ml PanAway® - See usage and benefits above.
15 ml Longevity™ • Take a fresh approach. Add Longevity to your morning skincare routine to promote youthful-looking skin. • Let your look match your outlook. Give your skin care routine a refreshing boost by mixing this essential oil blend in your skin care products.
Life 9® See usage and benefits above.
* Bonus Essential Rewards - You will only receive these bonus oils when you order through the Essential Rewards program.
15 ml Citrus Fresh™ I talked about this oil above but another great way to use it is to add a few drops of Citrus Fresh to water and spray on linens and laundry for its fresh, invigorating scent.
5 ml DiGize® Vitality™ I mentioned how beneficial it is to support a healthy digestive system every day but what I didn't mention is that this is a must-have travel companion. If you are taking a trip in 2019, grab this FREE oil so you have a full bottle in your travel oils set!
_______________________________
250 PV - Retail Value $126.32
• 15 ml Longevity
• 30 ct. Life 9
• Bonus Essential Rewards 15 ml Citrus Fresh
• Bonus Essential Rewards 5 ml DiGize Vitality
_______________________________
190 PV - Retail Value $77.96
• 30 ct. Life 9
• Bonus Essential Rewards 15 ml Citrus Fresh
• Bonus Essential Rewards 5 ml DiGize Vitality
_______________________________
100 PV - Retail Value $18.42
• Bonus Essential Rewards 5 ml DiGize Vitality
---
Help 5 Bonus
How cute is this magnetic essential oils rack?
When you earn five points in the Help 5 program during January, you'll receive this magnetic essential oils rack.
Earn 1 point by enrolling a new member with a Premium Starter Kit, 1 point by enrolling a member in Essential Rewards for the first time*, and 1 point by reactivating a preexisting member with a Premium Starter Kit. (A preexisting member must have been inactive for over 24 months.)
*New Essential Rewards enrollment includes members you get back on the program who have not been on it for six months or more.
---
GIVEAWAYS: I just wrapped up a month of LOTS of giveaways! There are two winners yet to be drawn but WILL be soon. I have a fun one coming up for January
CBD!!!!!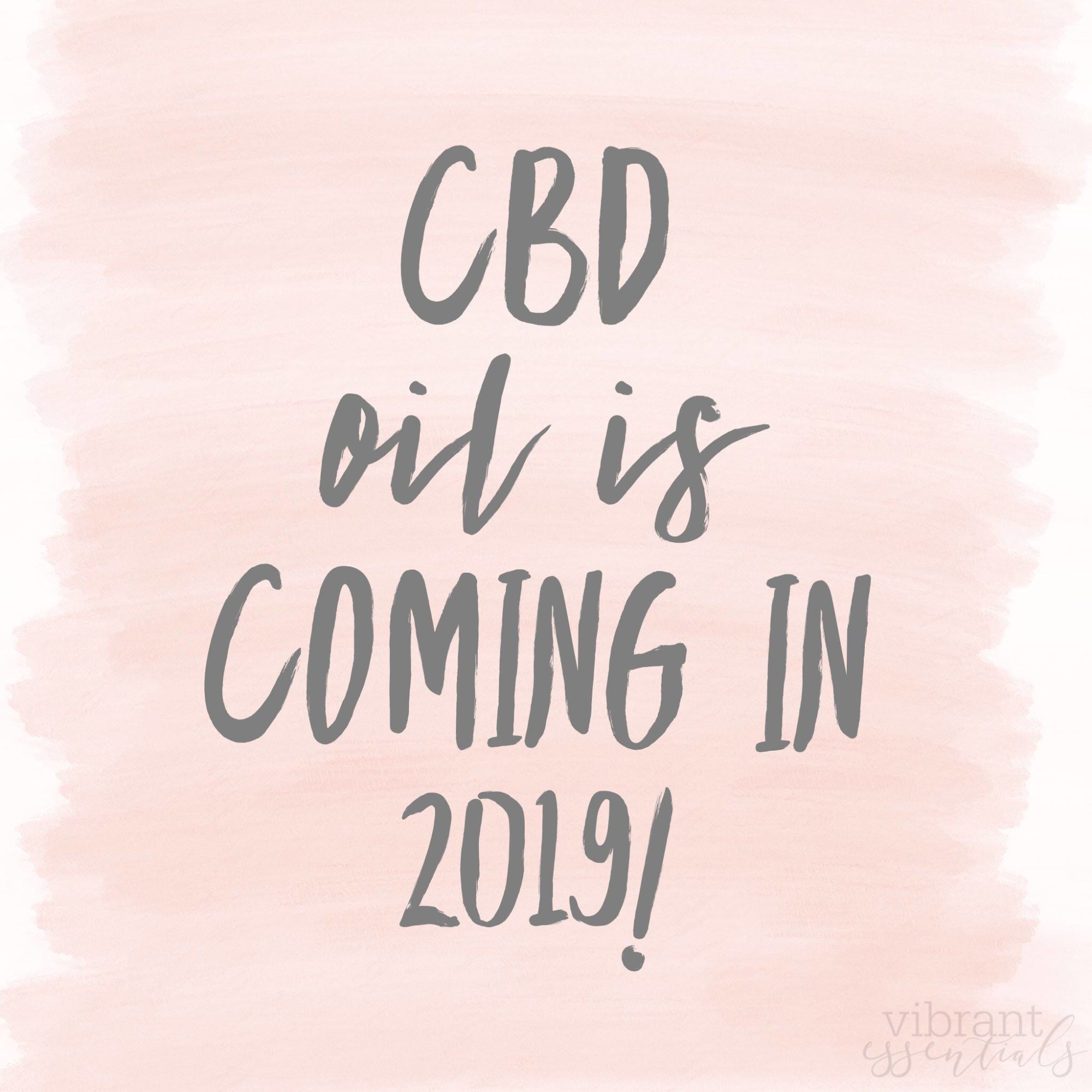 OK folks, here is something we have all been wondering about for a while now!!! Once the Farm bill was passed at the end of December 2018, we got word that the last hurdle was cleared for Young Living to release a CBD oil! Lots more info and training is in the works. We don't have a date or a price, so stay tuned! One thing we know is that this CBD will be as strong and pure as all of our essential oils, will have Seed to Seal standards, and has been in the works for a while. Like YEARS!! YL does not arbitrarily release ANYTHING without a few years of testing!! We have also been told that, like our supplements, this will be unique to any other CBD oil as it will be infused with Essential Oils to make it stronger and work faster - how cool is that!!!! I love how this will round out your essential oil and health routines! I don't think any one oil, including CBD, can be the only product you need, and I look forward to adding this to the oils I use!