Oct 3, 2022 11:32 PM Central
Gayle Reinsma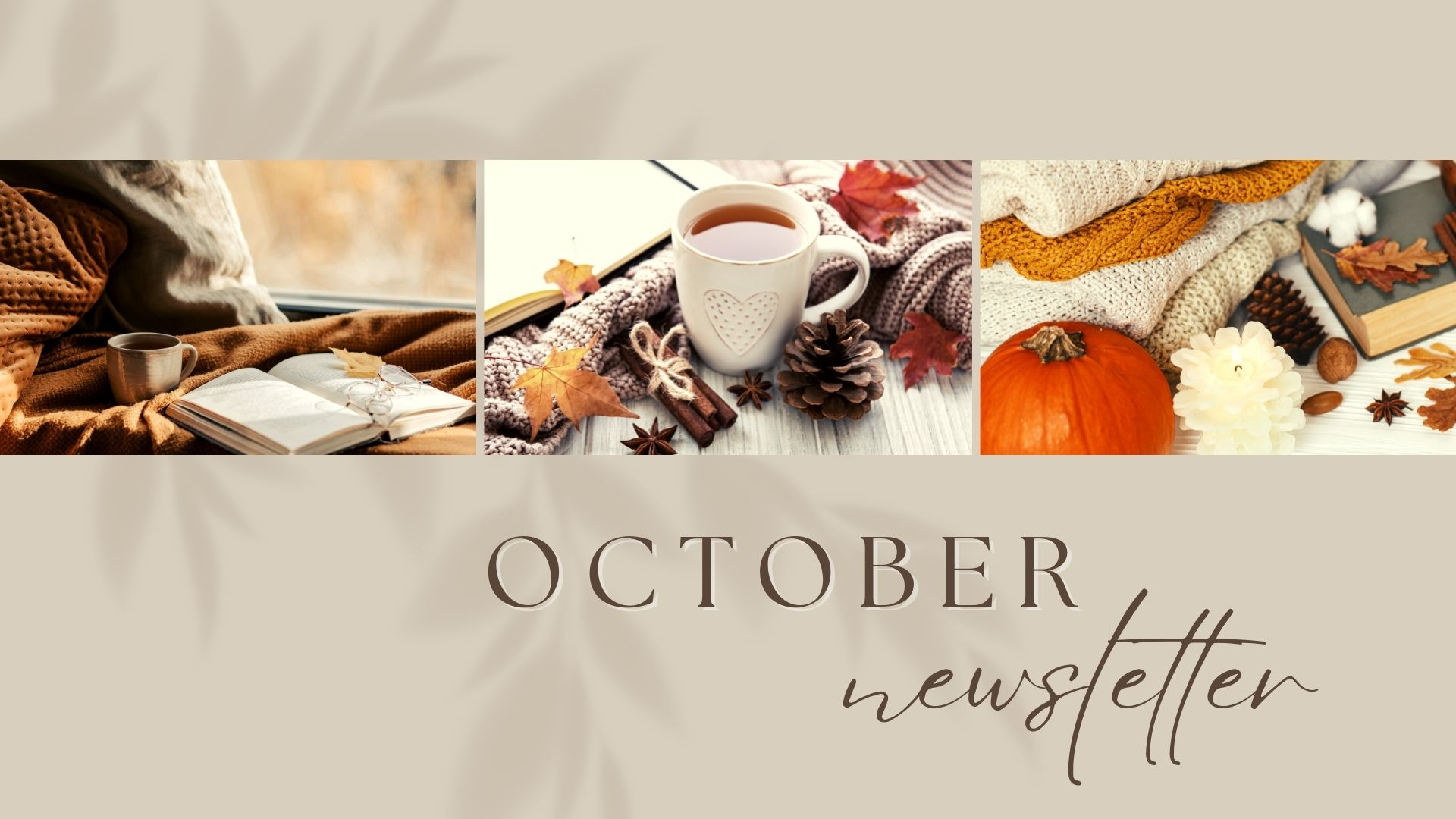 Hello, October!
And Hello everyone! I pray this letter finds you well! If you live in areas affected by Hurricane Ian, my prayers and thoughts go out to you. My husband and I have a home in Fort Myers. We hope to retire there some day, for but now it's a home we spit for rental income as well as a place to vacation. I'm thankful for blessings I don't deserve but am so grateful for as our place only lost a tree, some screening, and all the food in the fridge and freezer. I have helpful neighbor who lives there that weathered that monster storm and has been a huge help to us. But I see the utter destruction of so much, and it breaks my heart. Every friend I checked on is ok except one hasn't gotten back to me. I worry about her as she lives on Sanibel. I pray she is just too overwhelmed. I'm sure she is. Please keep those that lost EVERYTHING in your prayers. That storm may have washed away much, but it cannot take away the magnificent sunsets on those beaches, and the unique and creative fun loving style that will rise again.
As the cooler weather starts to approach here in the Midwest, I am always reminded of the farmer during harvest. The seeds he has taken hours and hours to sew, the laborious planting and tending to the ground, the planning and meticulous care he gives as each plant grows… all of it comes to fruition at harvest. He gets to look around and reap the benefits of all his hard work.
Compare that to you sharing
your
wellness journey with others. It takes time and effort to help others form new habits and gain the knowledge needed to establish a "new" way of living. If you developed a stronger sense of natural wellness these last few years, and possibly new courage to stand up for your health choices, that is growth! Remember - YOU are your own best health advocate, and NOBODY knows you like you do, other than God. You are Fearfully and Wonderfully made, and we still today discover so many things about our magnificent bodies Ask questions with respect. Ask several times to be heard. I have had to do that for my husband and his health challenges this year,. You will be surprised at what a difference this makes!
LAST 2 DAYS OF THE NINGXIA RED SALE!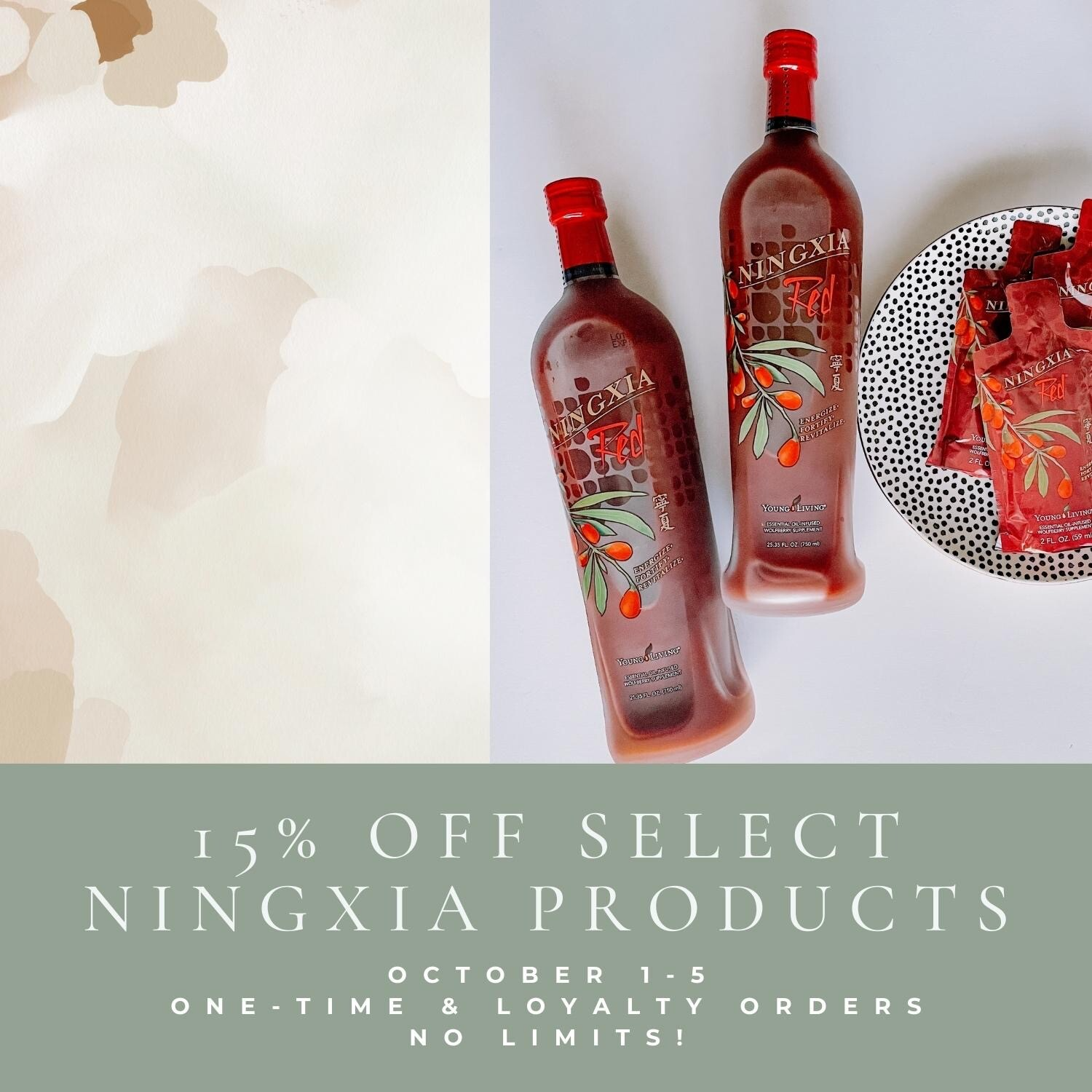 This amazing October surprise was almost too good to be true! 15% off of
select NingXia Red
products plus no "pv" reduction! If you are on Loyalty Rewards, that will make sense lol! Plus, I'm pretty stocked that you CAN buy these ON SALE items in both in regular AND Loyalty Rewards (and earn up to 25% back!). Don't wait however - as this sale ends October 5! If your Loyalty Rewards date is later in the month, simply select "Process Now" to get your monthly order to run in time. Contact me if you have questions - I'm happy to help!
Have you seen this study?
NingXia Red was found to improve sleep, stress, and physical health!
A new study by researchers at The Franklin Health Research Center has found that consuming 2 oz. of Young Living Essential Oils NingXia Red daily significantly boosts overall health in areas such as sleep, cognitive wellbeing, physical function, and immune health.
---
And speaking of items on Loyalty Rewards...
Guess what's back on Loyalty?!? (And regular orders too).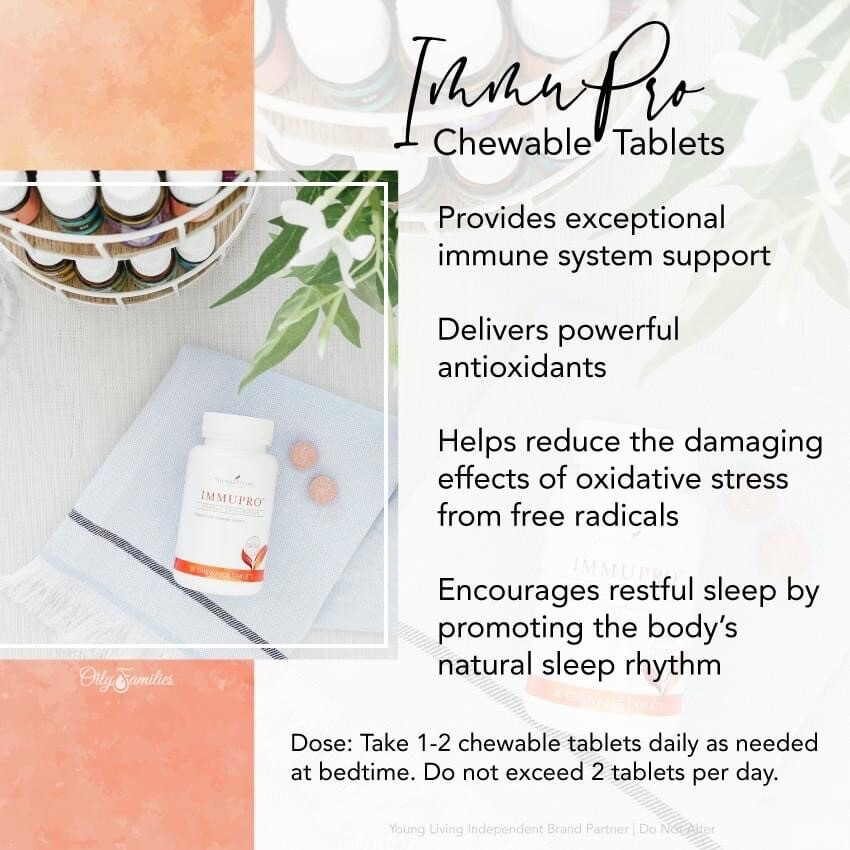 Yep - it's ImmuPro! The one we allllll have been patiently stalking for months as it went in and out and in and out of stock! We seem to have a stable supply now, so it's back on Loyalty Rewards! I know it's been hard folks, but remember, we do not compromise on ingredients. And even when a vetted ingredients comes through, all the standard tests are run - every time. Our Inner Beauty Collagen had an ingredient that was just not delivered in time, even though it was ordered months ago. The last thing in the world YL wanted to happen was stock shortages and delays on this newest product. They were more upset than you were, believe me! But it won't be long now - expect to see a notice later this month that it's back in stock!
Have you noticed a bit of a change in our selling style? Some Changes are good! For instance: More random sales! WE just finished up a 15% off of everything sale which was AWESOME! Also, this October, for the first time in YEARS, this is not a big "hoopla" of Christmas offerings while most of the country has green grass lol! I know it's a "thing" for stores to load up for Christmas in August, but I kinda hate it! So, instead of the big holiday blow out launch around the 10th or 12th as usual, it will be different this year. They are cooking up something, and it will be a whole new way to surprise and delight us! I can't wait!
Ideas
To celebrate harvest and all that it encompasses, here are some festive diffuser recipes to SHARE!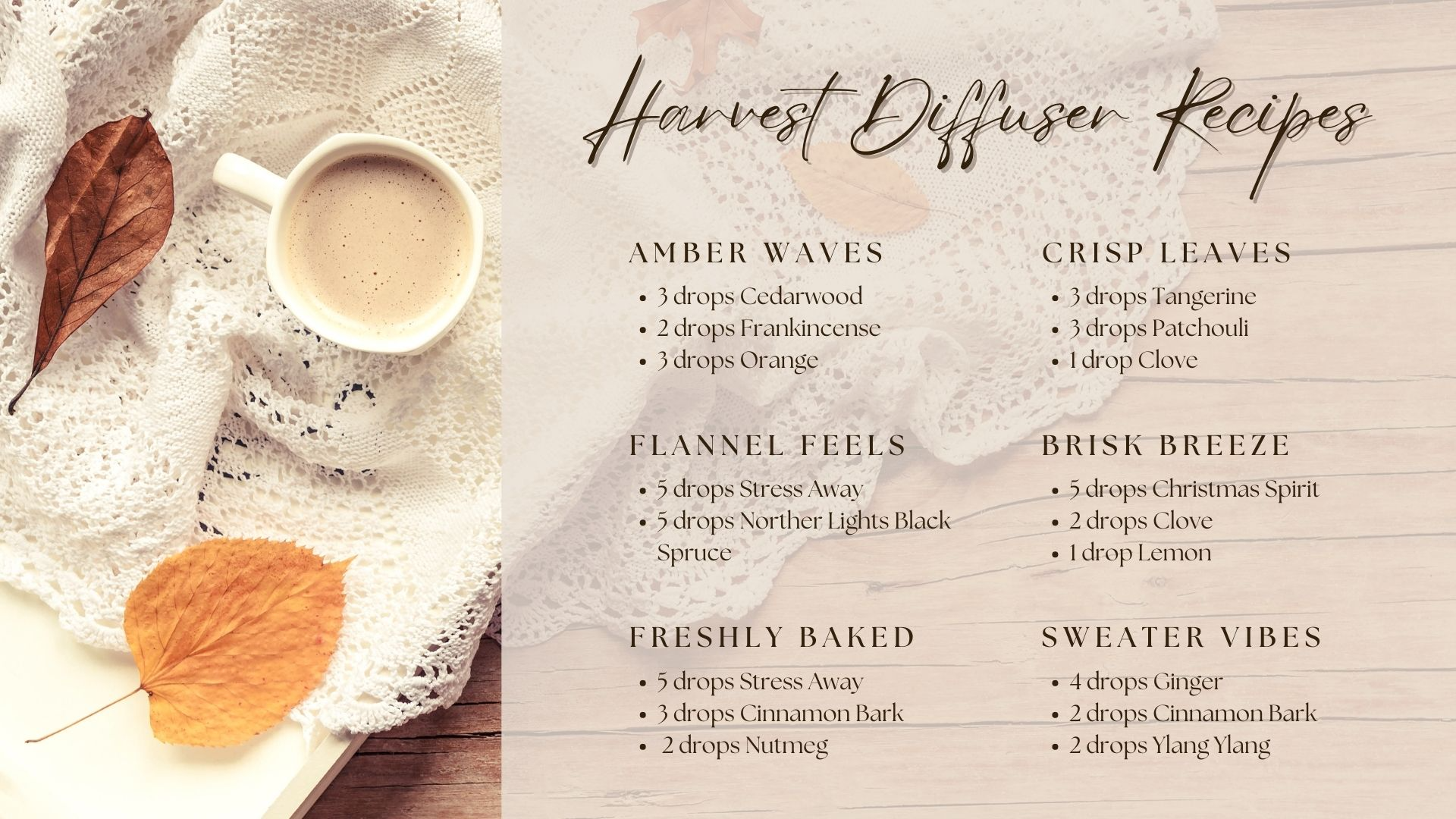 Monthly Gifts with Purchase
When your order hits one of these PV levels you will receive the corresponding products for FREE! Look at everything you get for free when you hit 300 PV!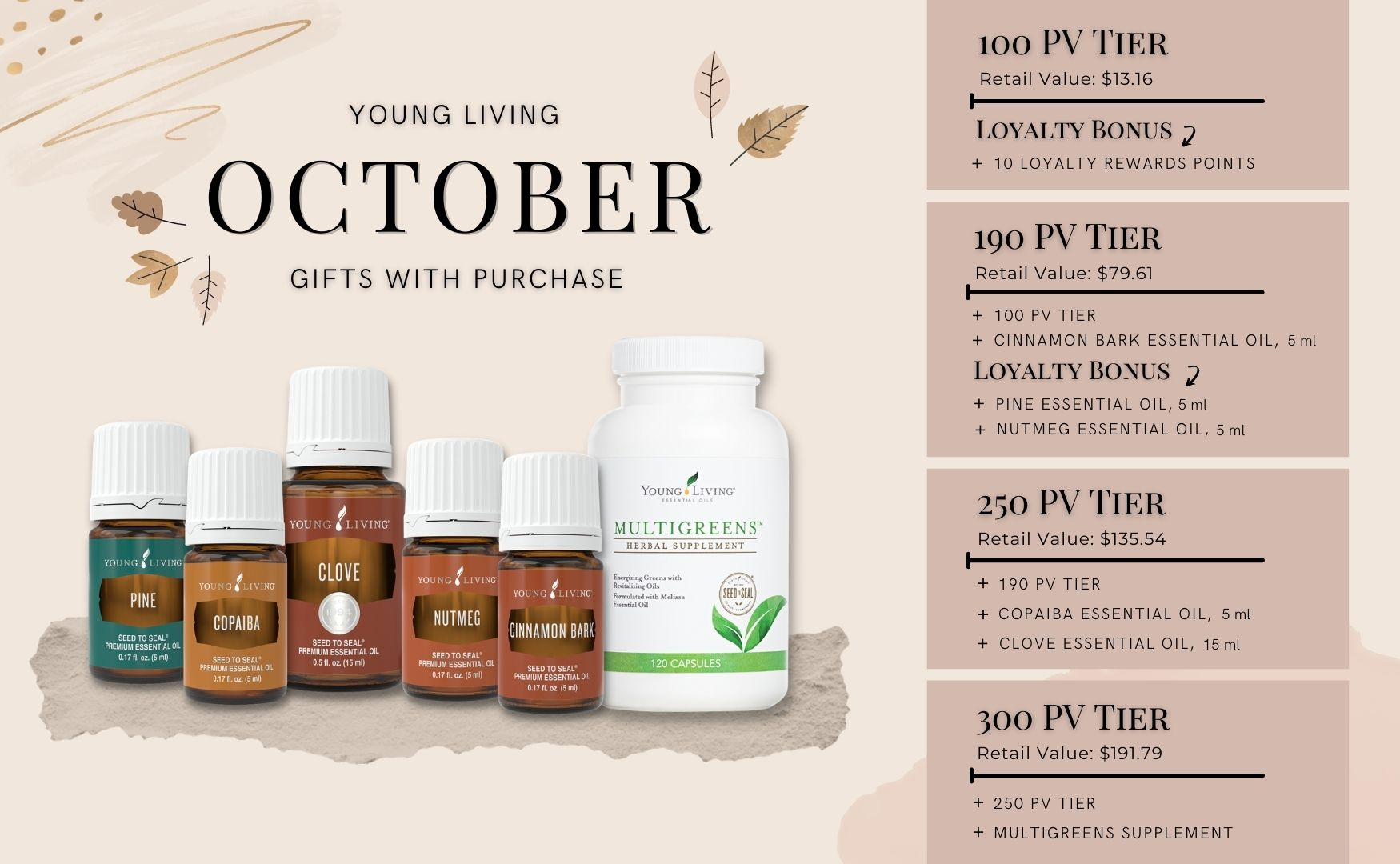 *Receive the Loyalty Bonuses when your order is placed through the monthly loyalty program, which is the best way to save money and support your health. If you need more details on this, let me know!
Recipes Using Your Monthly Gifts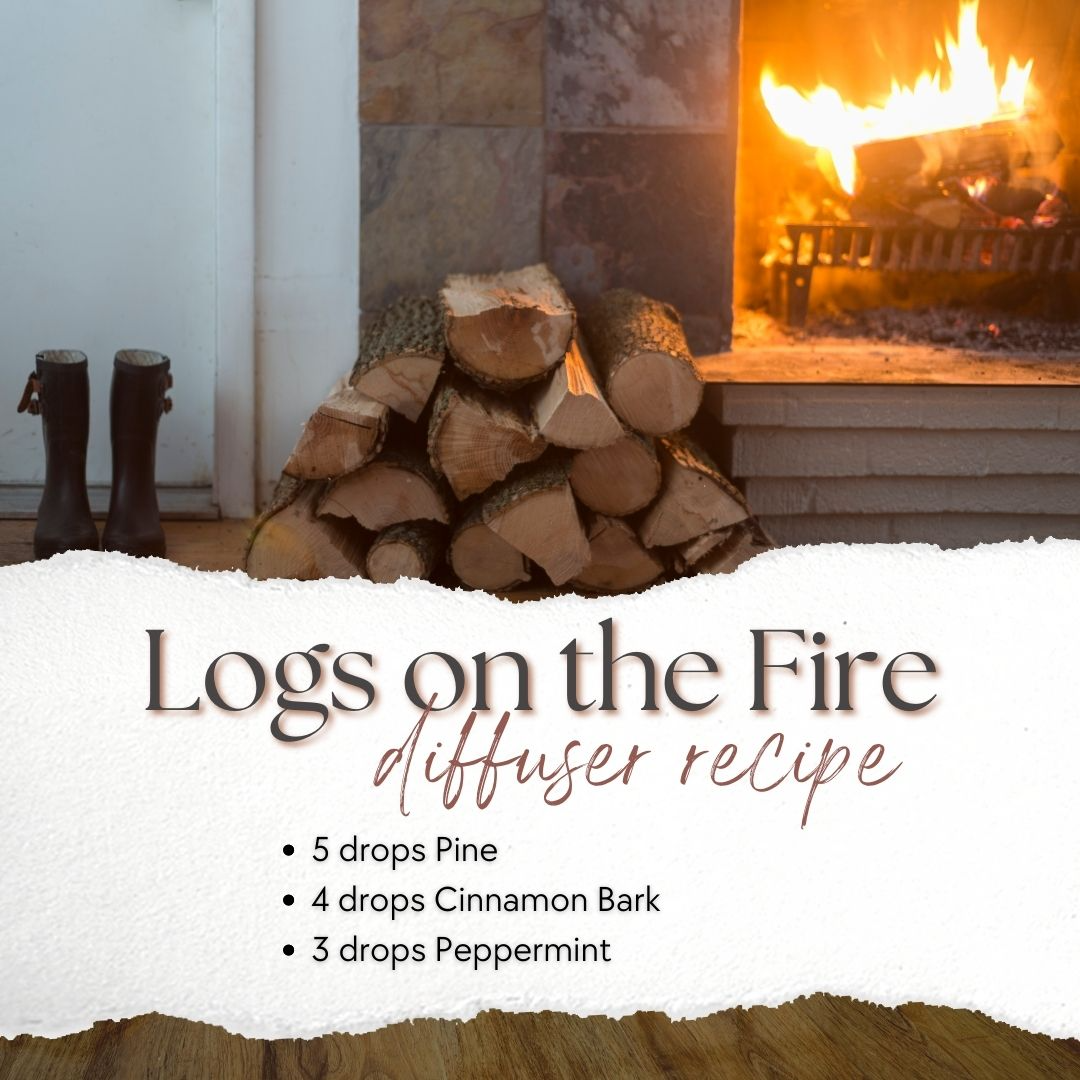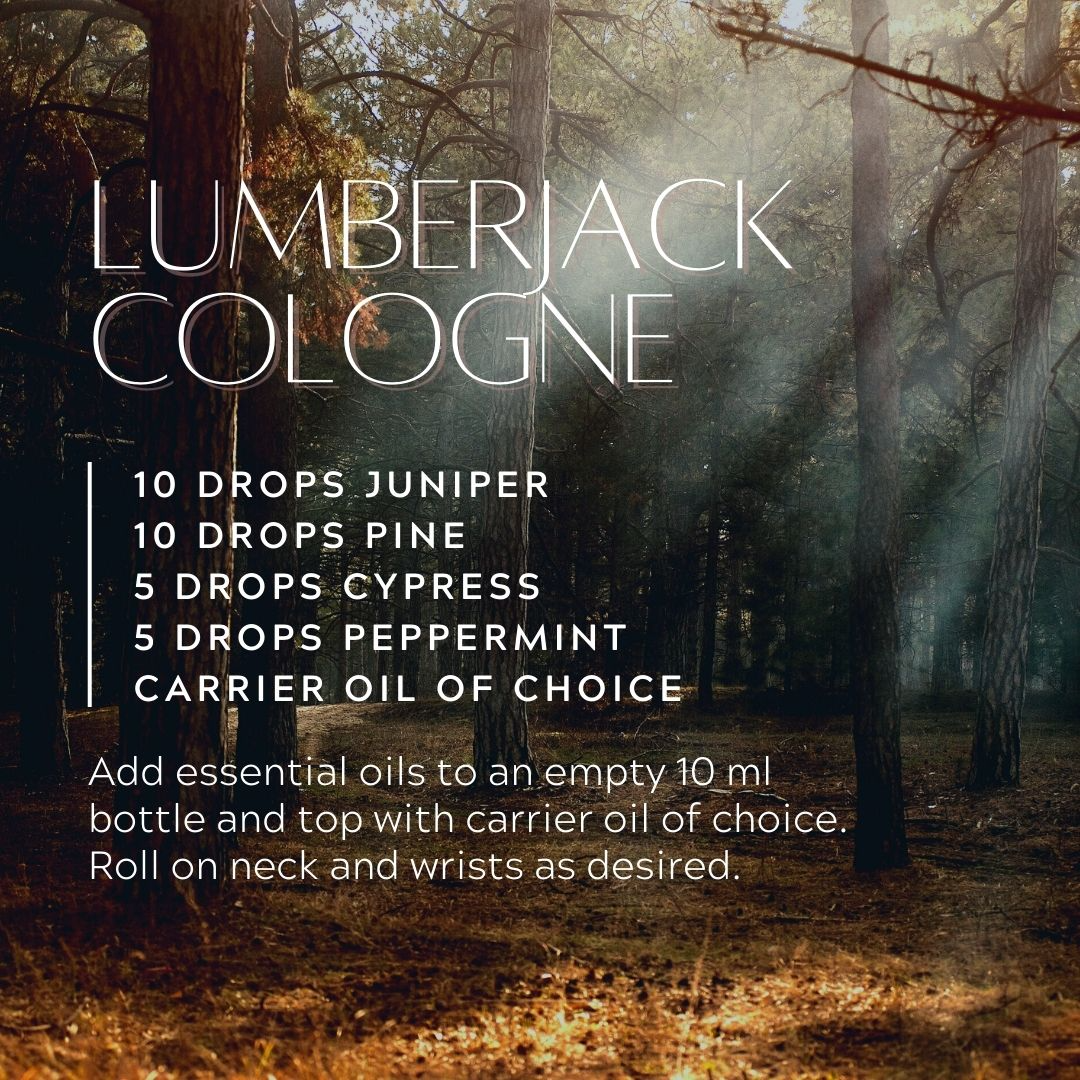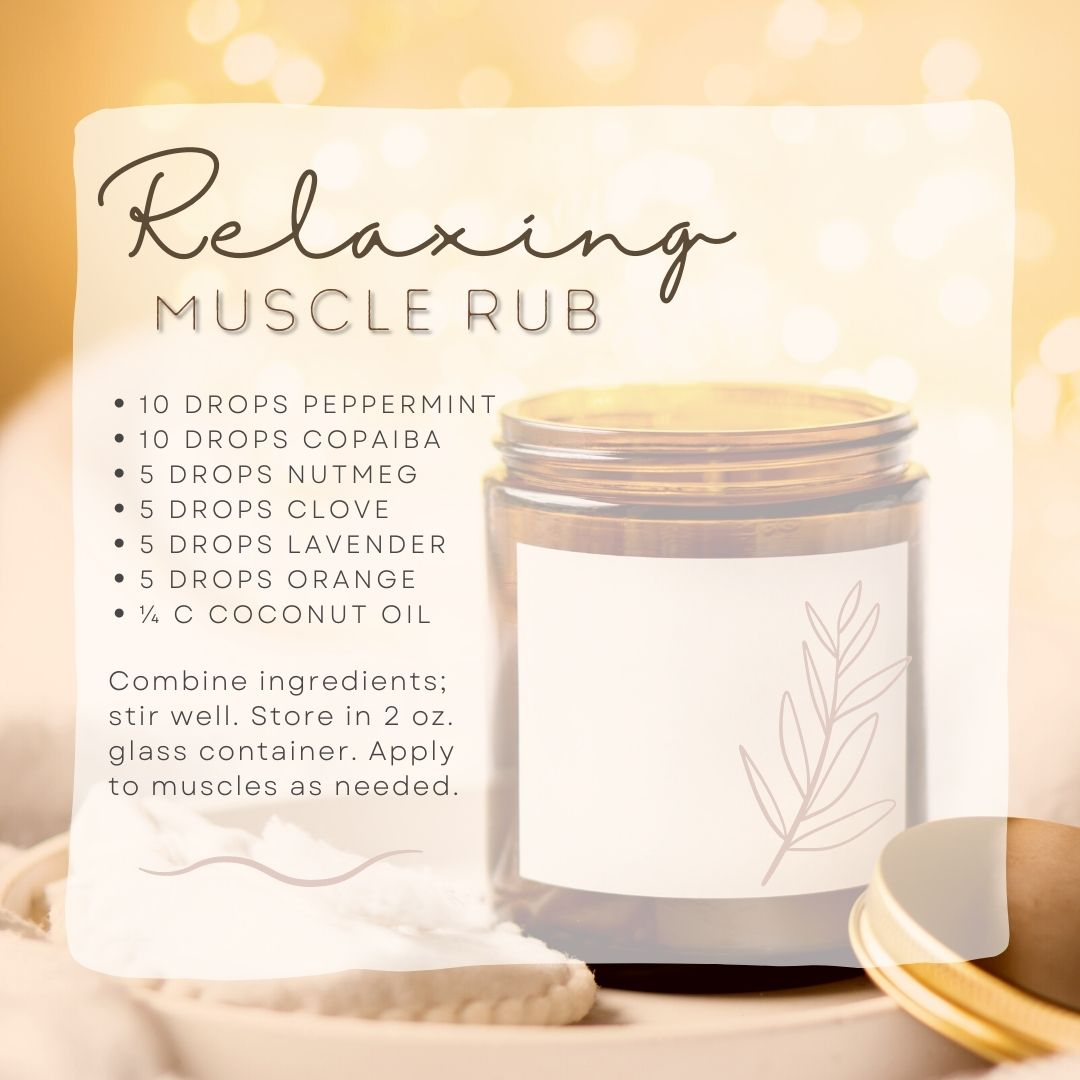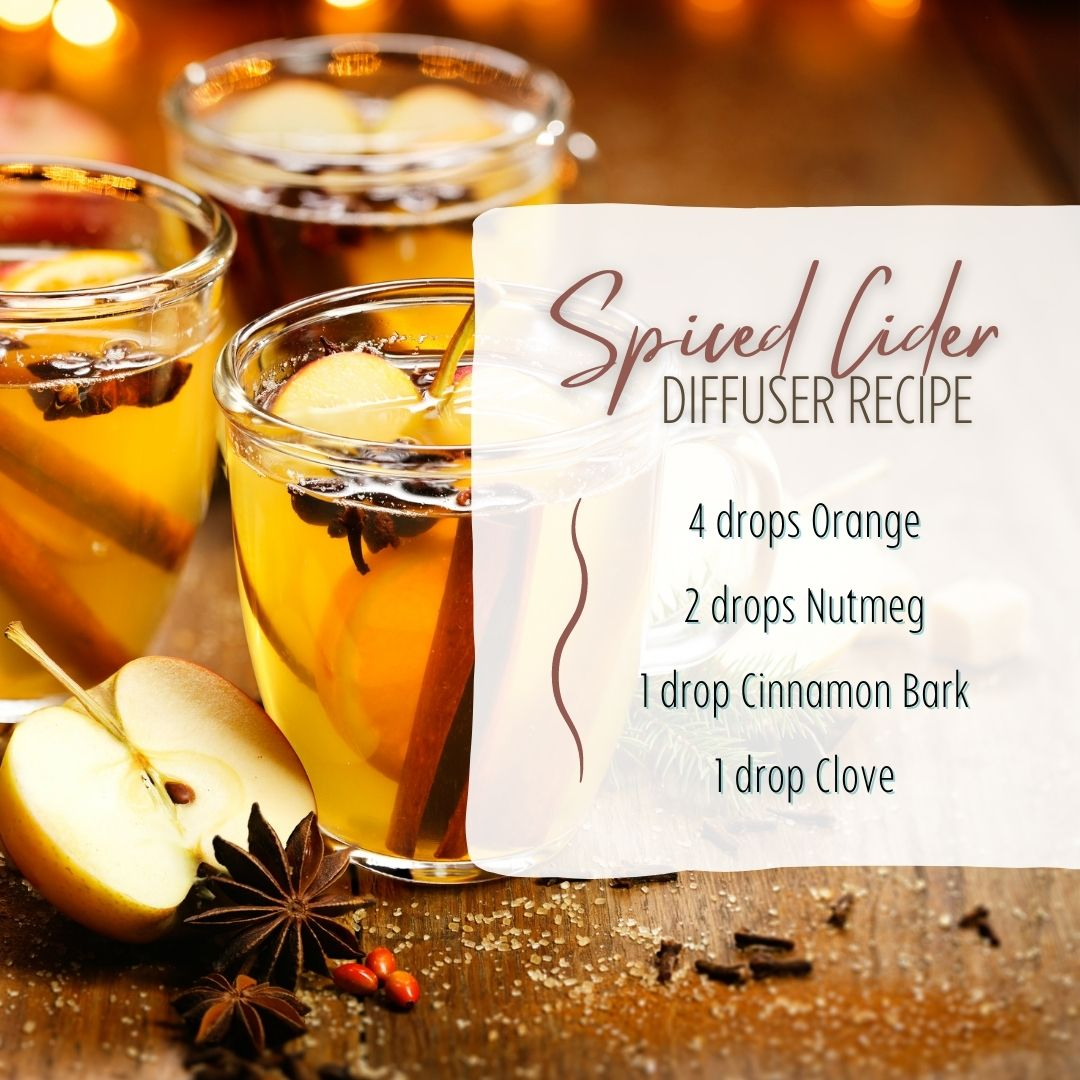 October Wellness Box Ideas
As we enter the fall and winter seasons, do yourself a favor and have your favorite oils and YL products on hand. Stay on top of your "wellness game!" Make sure to login and set up your monthly wellness box to reflect the month ahead.
Find the items you want, and click "Add to Loyalty Order." Add at least 50 PV to your box and you'll earn points to spend on future one-time orders! Add at least 100 PV to your box and you'll automatically get a freebie added to your cart!
You can then hop on and pick new items for the next month and save items for later. It's simple and completely customizable. Here are some ideas for your October box…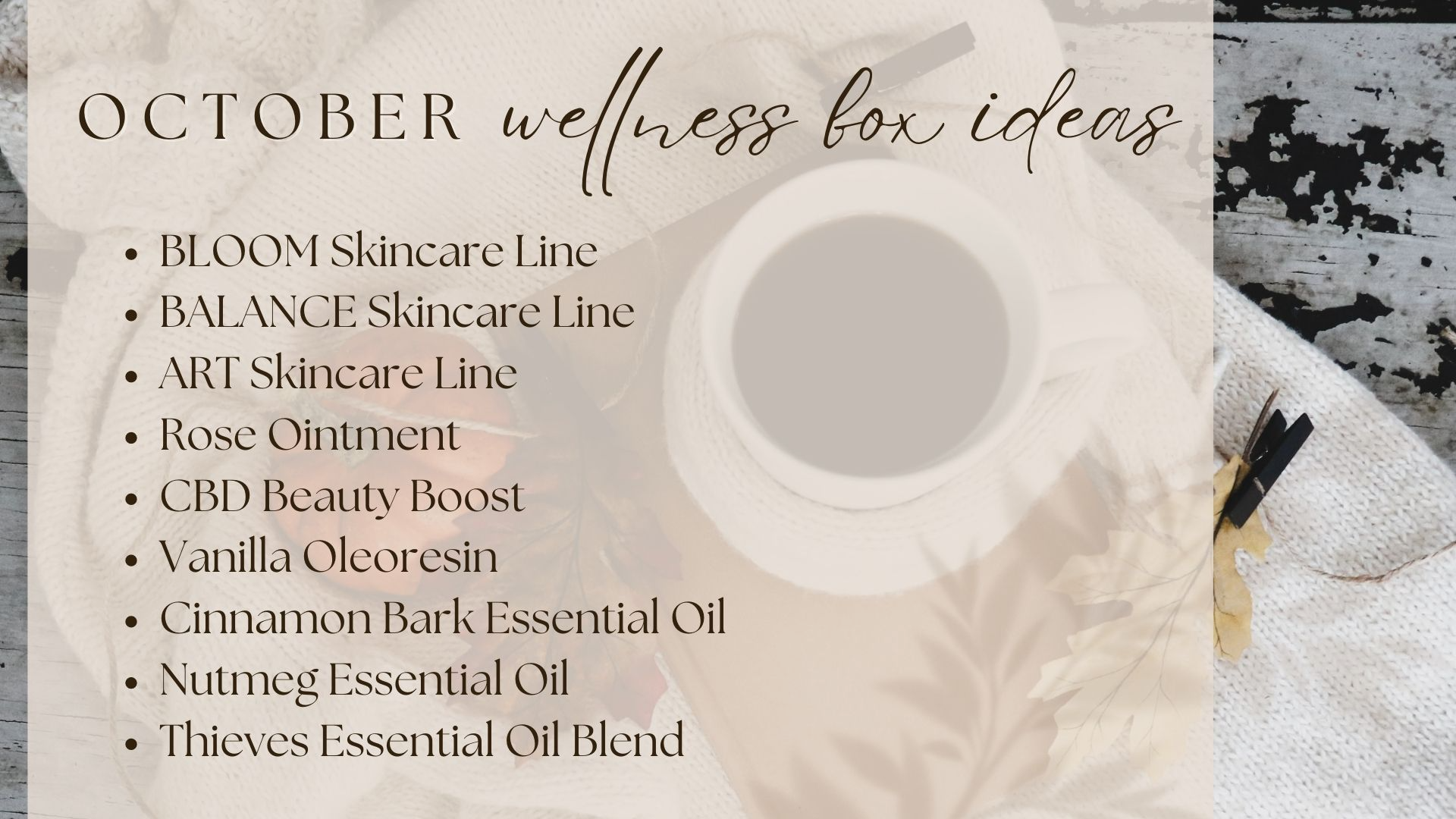 Young Living in the Kitchen
I've got a fun little oil-infused snack for you to try this month… spiced popcorn! Whip some up for an after-school treat, a weekend trip, or a movie night! You can even try it with a few different oils. Some others to experiment with would be Thieves Vitality, Nutmeg Vitality, Cardamom Vitality, or you could go a totally different direction and try something like Lime Vitality. Get creative - I would love to hear which is your favorite combo!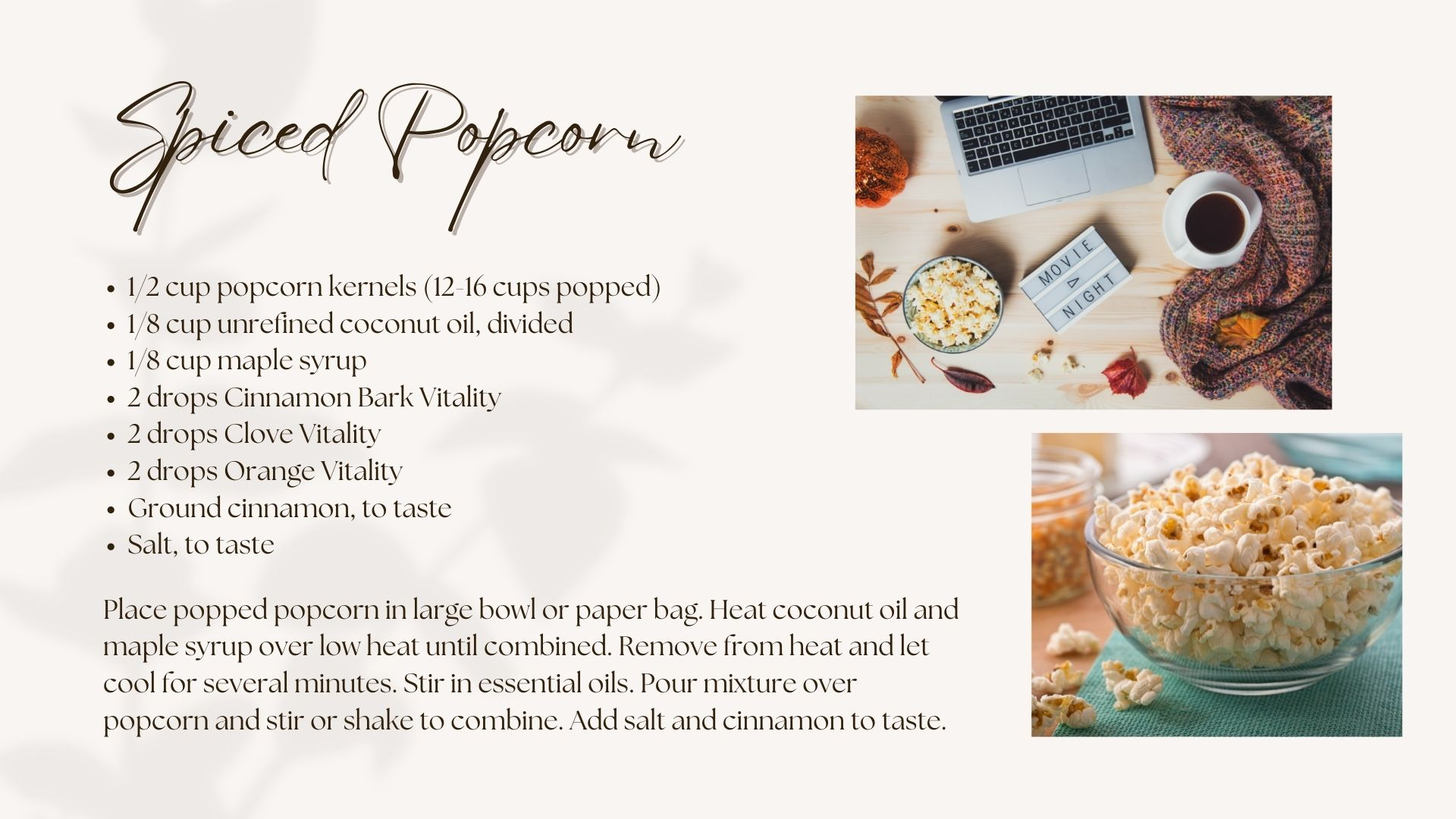 FUN FACTS
Cinnamon Bark Vitality:

contains antioxidants and may provide immune and general wellness support

Clove Vitality:

contains antioxidants and provides support for general wellness and the immune system

Orange Vitality:

provides digestive and immune support
Product Spotlight
You might have noticed one of the suggested items for your October box is the ART skincare line. If you've never tried them, you're in for a treat - especially with the ART Renewal Serum. It feels like silk and smells incredible!
This serum deeply hydrates and balances skin tone for a more radiant and refreshed appearance. Formulated with exotic orchid extract and premium essential oils, it also protects skin from harsh external stressors. Quality natural ingredients are thoughtfully selected to deeply nourish, hydrate, and help maintain a youthful appearance. Yes please!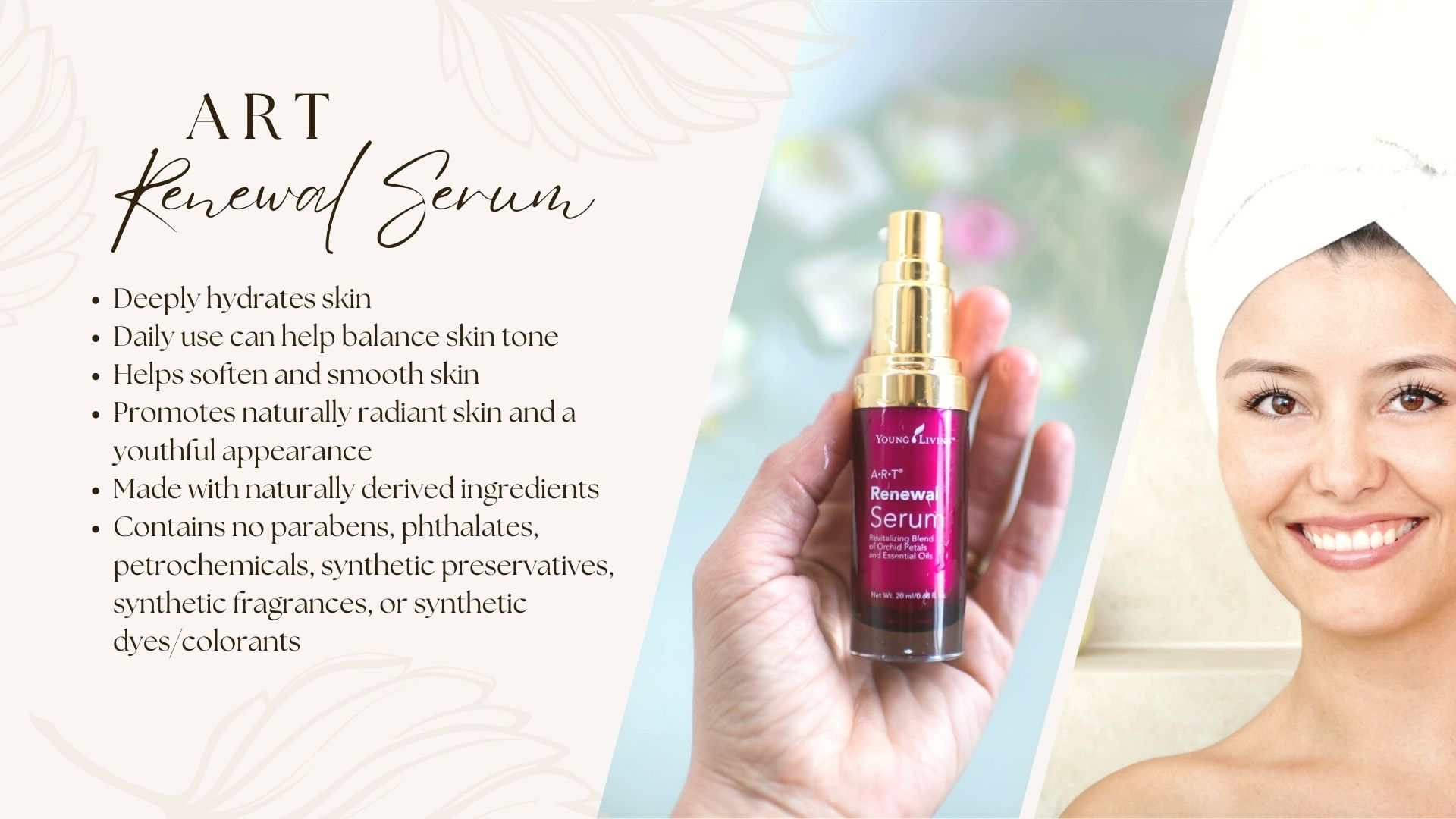 SUGGESTED USES
Wash face with ART Gentle Cleanser.

Apply ART Renewal Serum to delicate areas of the face twice a day and allow to absorb.

For best results, follow with ART Light Moisturizer or ART Intensive Moisturizer.
Upcoming Events & Classes
Bracelet and Car Spray Night! Thursday October 13
Gift Making Night** Thursday November 17
**Gift Making is the goal for the November event. It's a little difference than your standard make and take. Please watch for your emails very soon for invites to register for these events.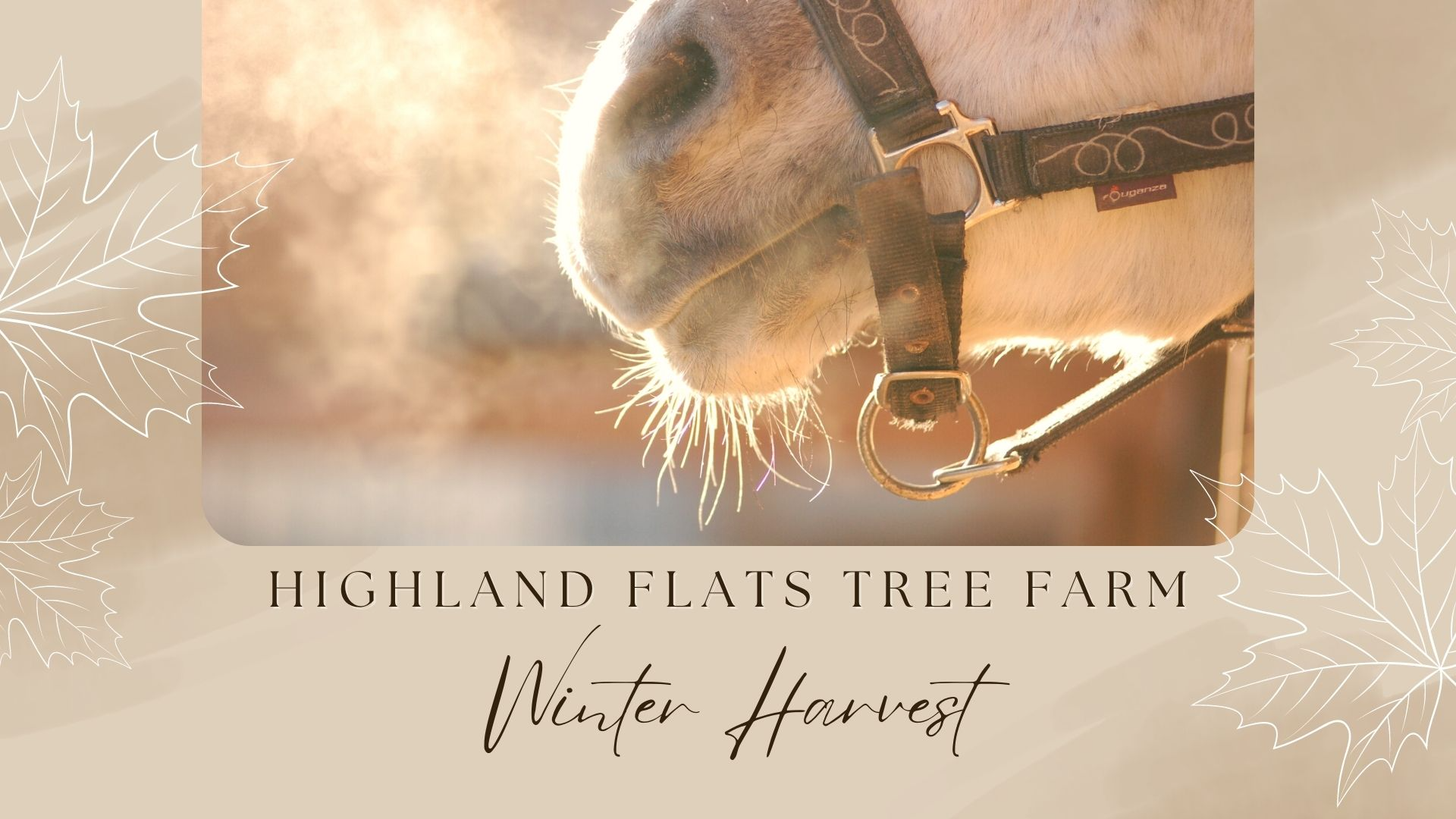 Young Living's annual Winter Harvest is back! Held at the scenic Highland Flats Tree Farm and Distillery in Idaho, the harvest offers Brand Partners the opportunity to experience YL harvesting and distillation processes firsthand that embody their Seed to Seal quality commitment. Come learn from Young Living's team of educators and network with other brand partners at one of their gorgeous farms.
For dates, times, and registration information - go
HERE
!
That's it for now -be watching for upcoming news soon!
Like getting all of these ideas? Don't miss a single post! Be sure to join my e-mail list today, and let me know others ways I can serve you :)