May 3, 2018 12:24 PM Central
Gayle Reinsma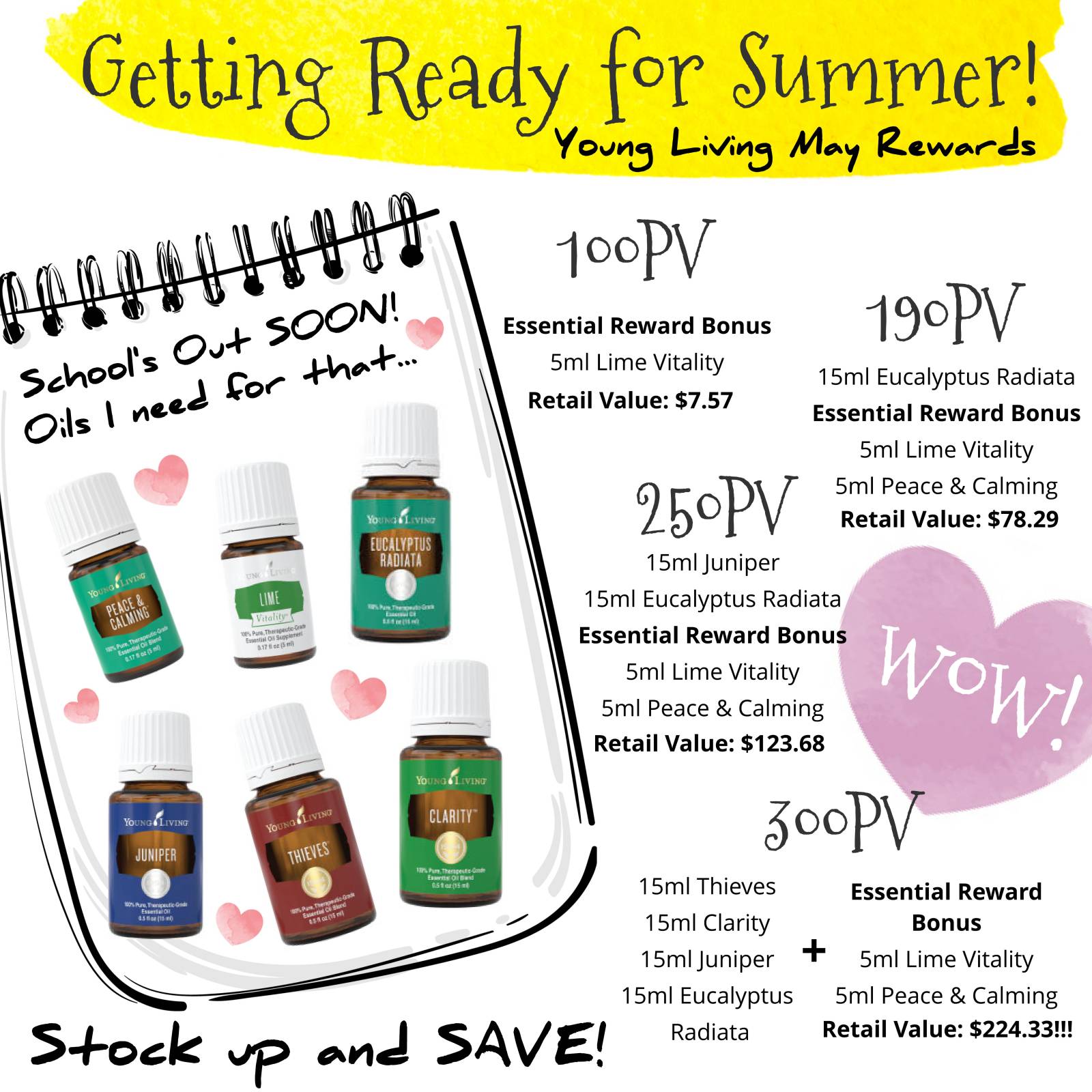 May News!!
let's begin with the FLASH SALE - oh yah!!!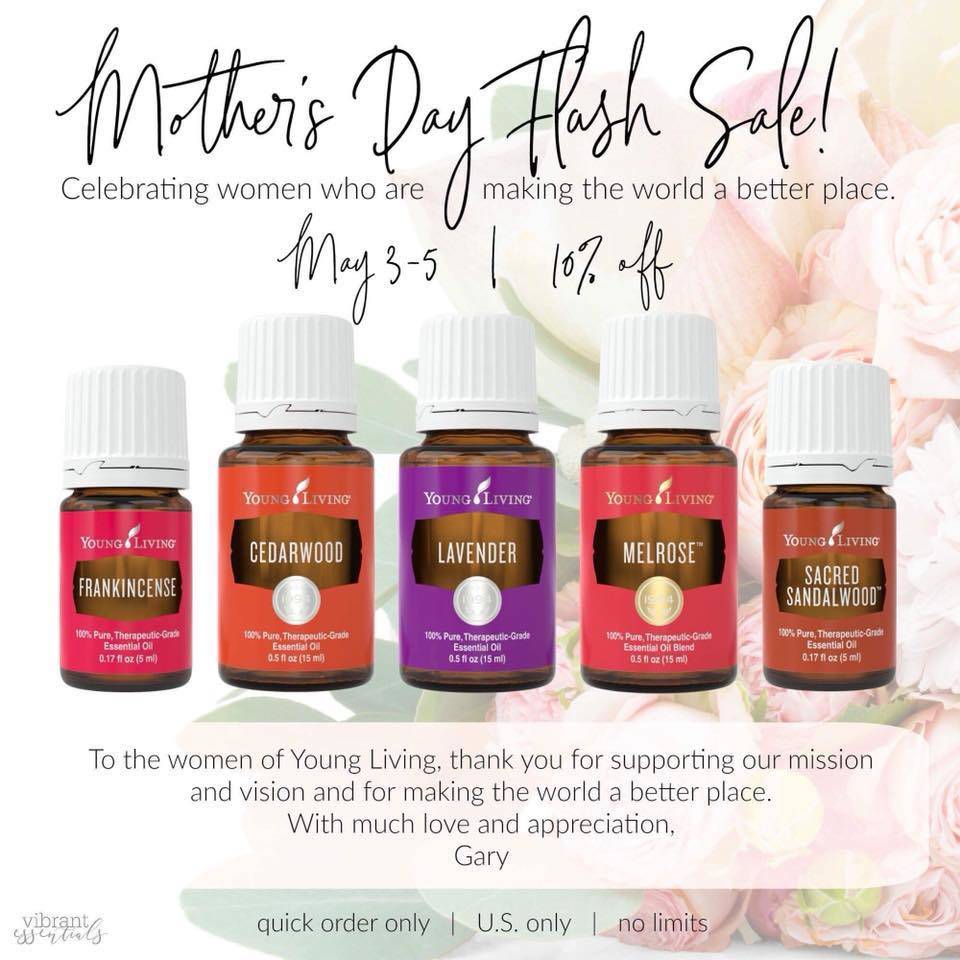 Wowzers, how amazing is this!!!! Amazing oils for skin, sleep, breast health, emotions - all right here folks. In fact, I could just end this post now and say "get em all for Mom" but then you'd miss out on some key news!!
What if you got em all? Well, you'd qualify for some AMAZING promo's! Yes, the May Promo's made me S M I L E as they are my favorite kind - #alloils!!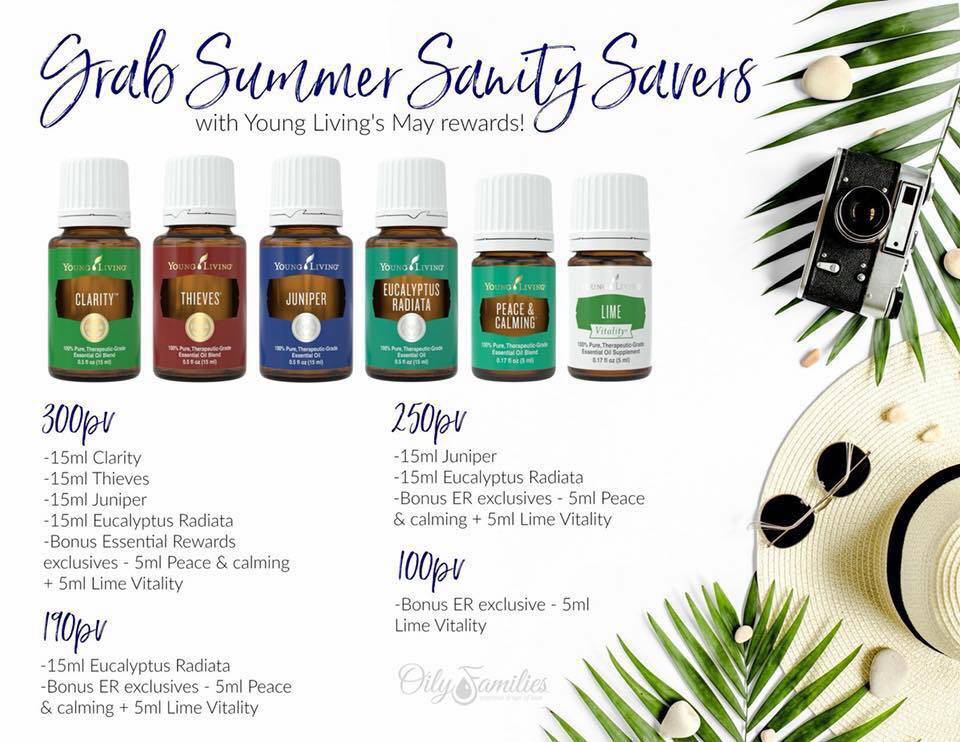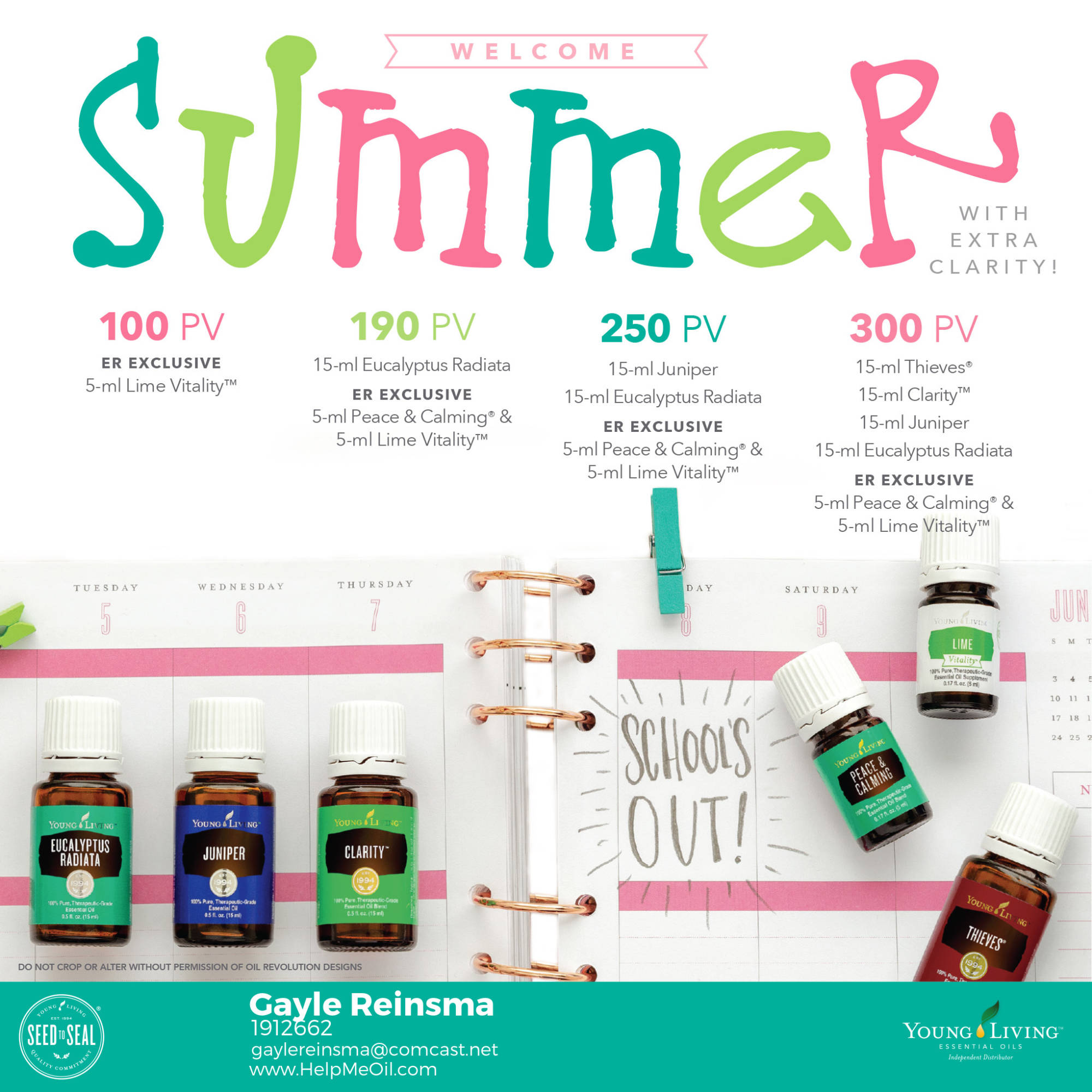 6 bottles of essential oils if you order 300pv on your essential rewards, and four of them are the biggens - the 15 ml size - YES!!!
While the flash sale is Quick Order only, you can still score the oils that don't say "Essential Reward Exclusive, such as Eucalyptus Radiata, Thieves, Clarity and Juniper!!!!
So, what are those oils good for anyway.? OK, we all know what Thieves is for but what about the rest? Well, I use Clarity DAILY when I work - seriously love that stuff!! Euc/Rad was my daughters BFF when she was suffering last week from the side-effects of the flu. On the chest and also in hot water using the "tenting" method (stick a towel over your head, put your head over that oil-infused hot water and BREATHE!!! She chose this over otc meds as those really messed with her digestive system. #goodgirl!!
Some more tips on these oils: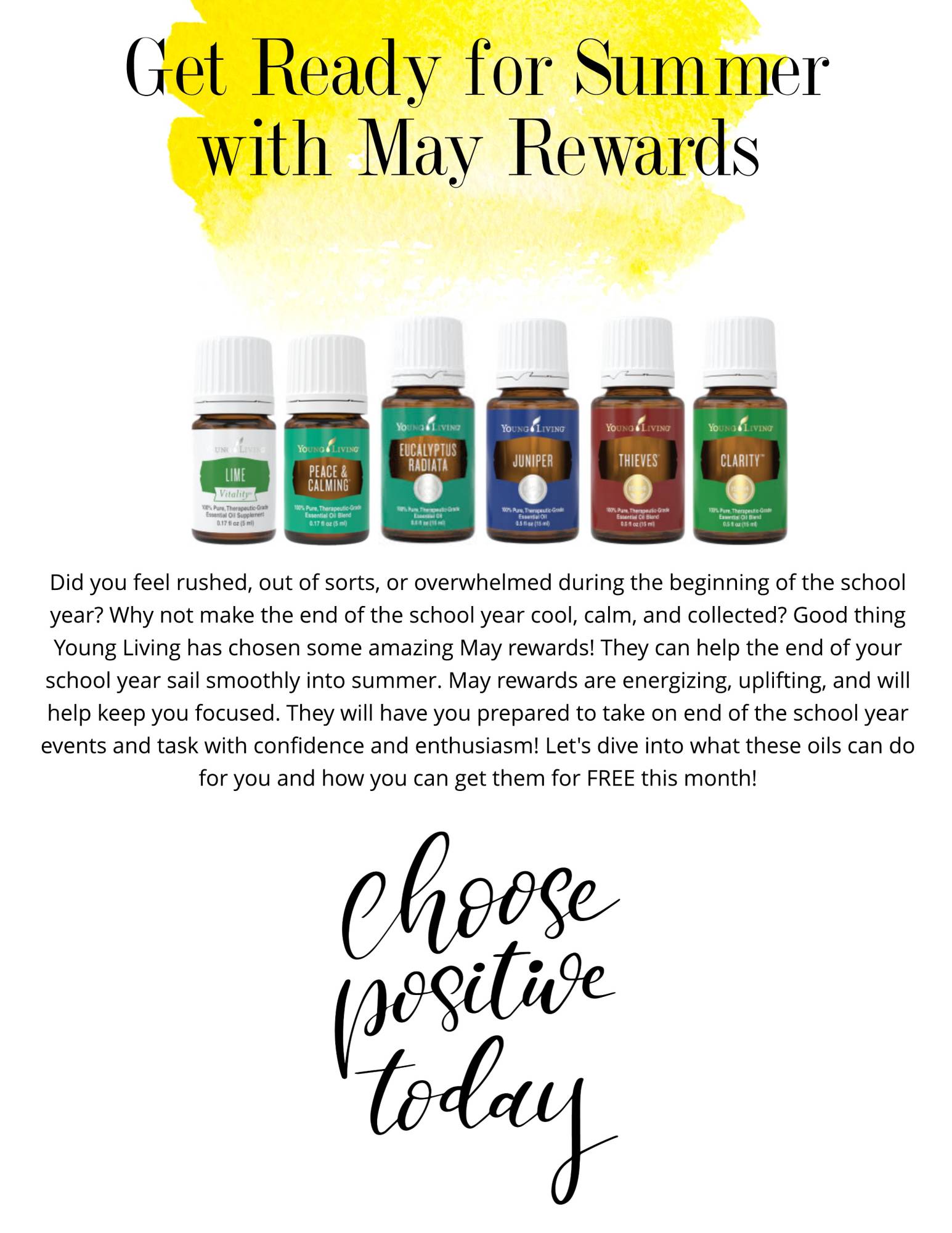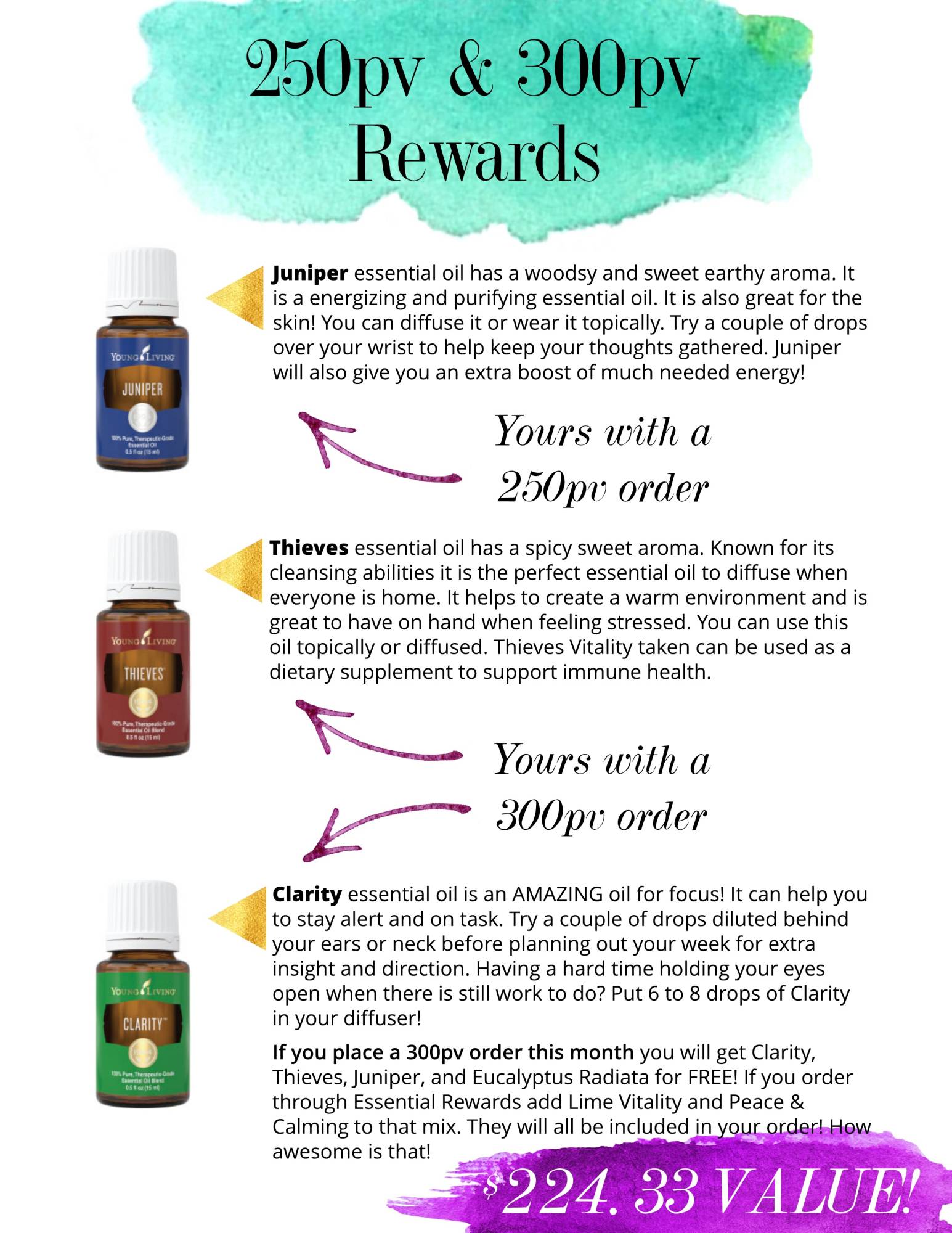 Yep, I LOVE these promo's
Mother's Day Ideas!
I wrote about some ideas in my blog, so go check that out
HERE
But hey - I'm a Mom, and all KINDS of things would make me smile! How about one of the most requested and sought after relief oils like "Deep Relief"?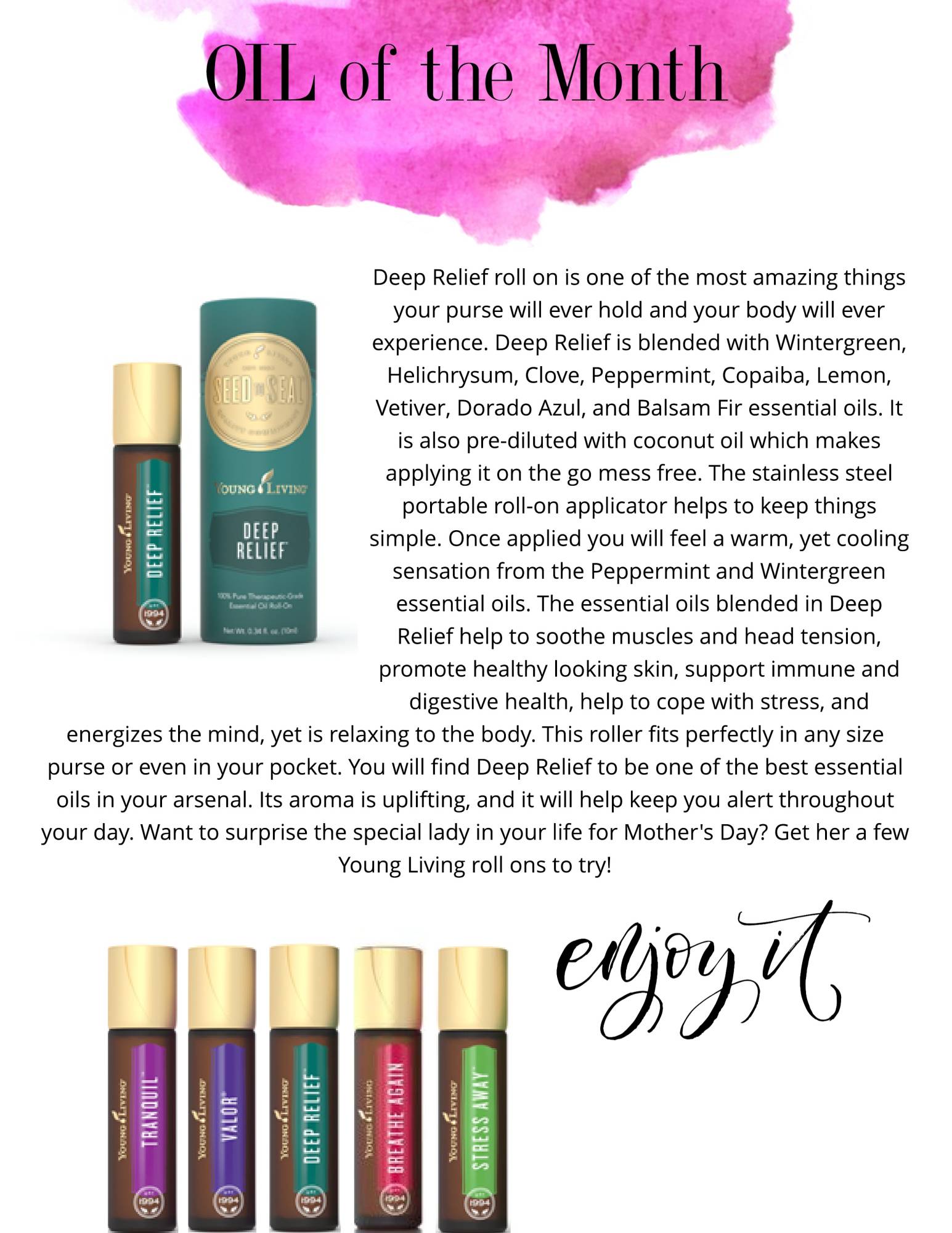 And looky-look!! The "Gone for Four Years" elusive roller of one of the FINEST essential oils ever made, VALOR Is BAAAAACCKK!!! Used for strength, courage, spinal alignment, spiritual and emotional and even sleep help this is the ONE to have! This 10ml size will save you major $$ over two 5ml's - like about $30!!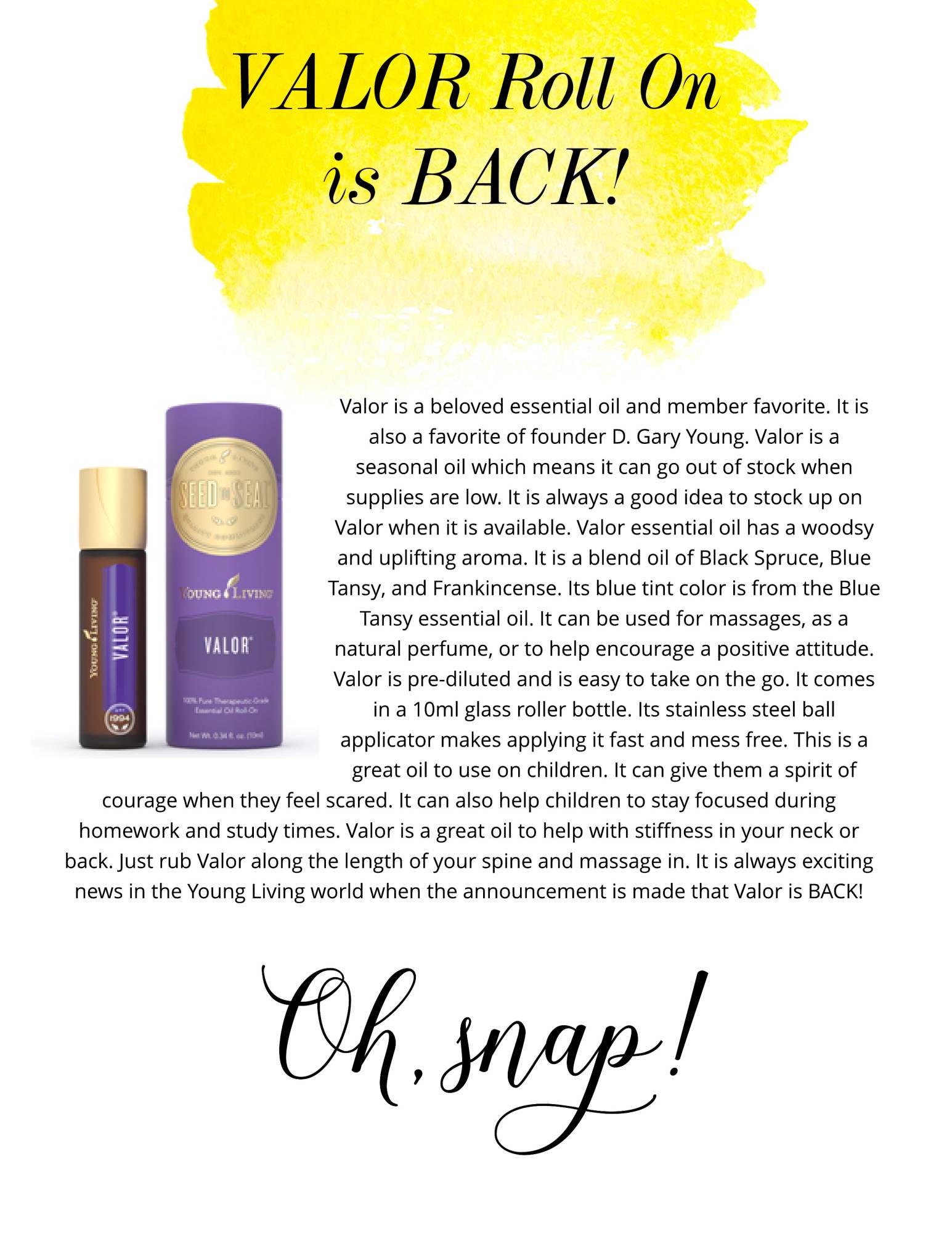 How about a nice little gift to YOU of some of our new makeup!! I have the two new eye shadows, 4 new blushes and 3 lipsticks and I LOVE them ! In fact, I'll have them available to view at the May 10 "Snack and Share", which will feature the "Oils of Ancient Scripture" More on that later as it's an important, rsvp only event, and I don't want it to get lost in this!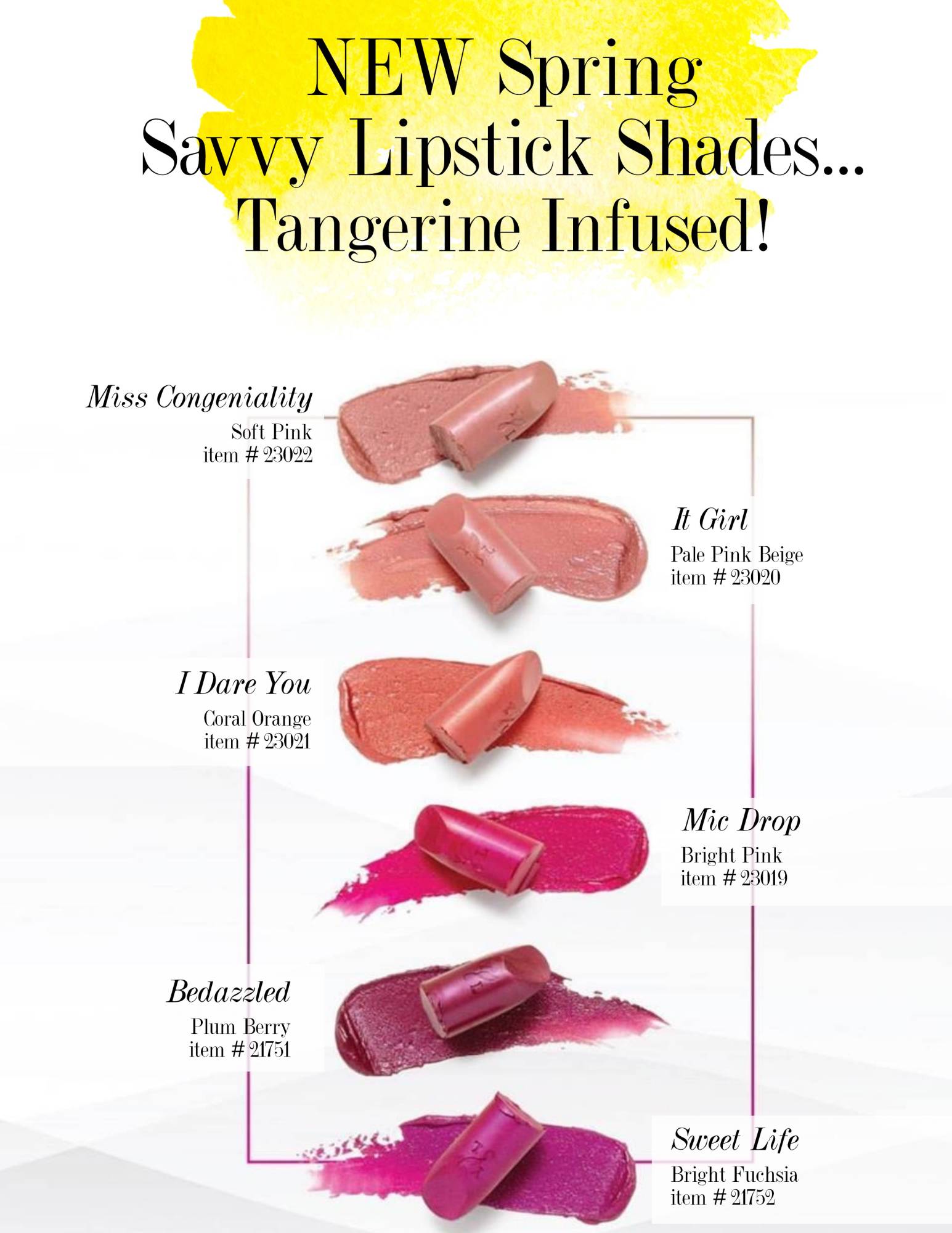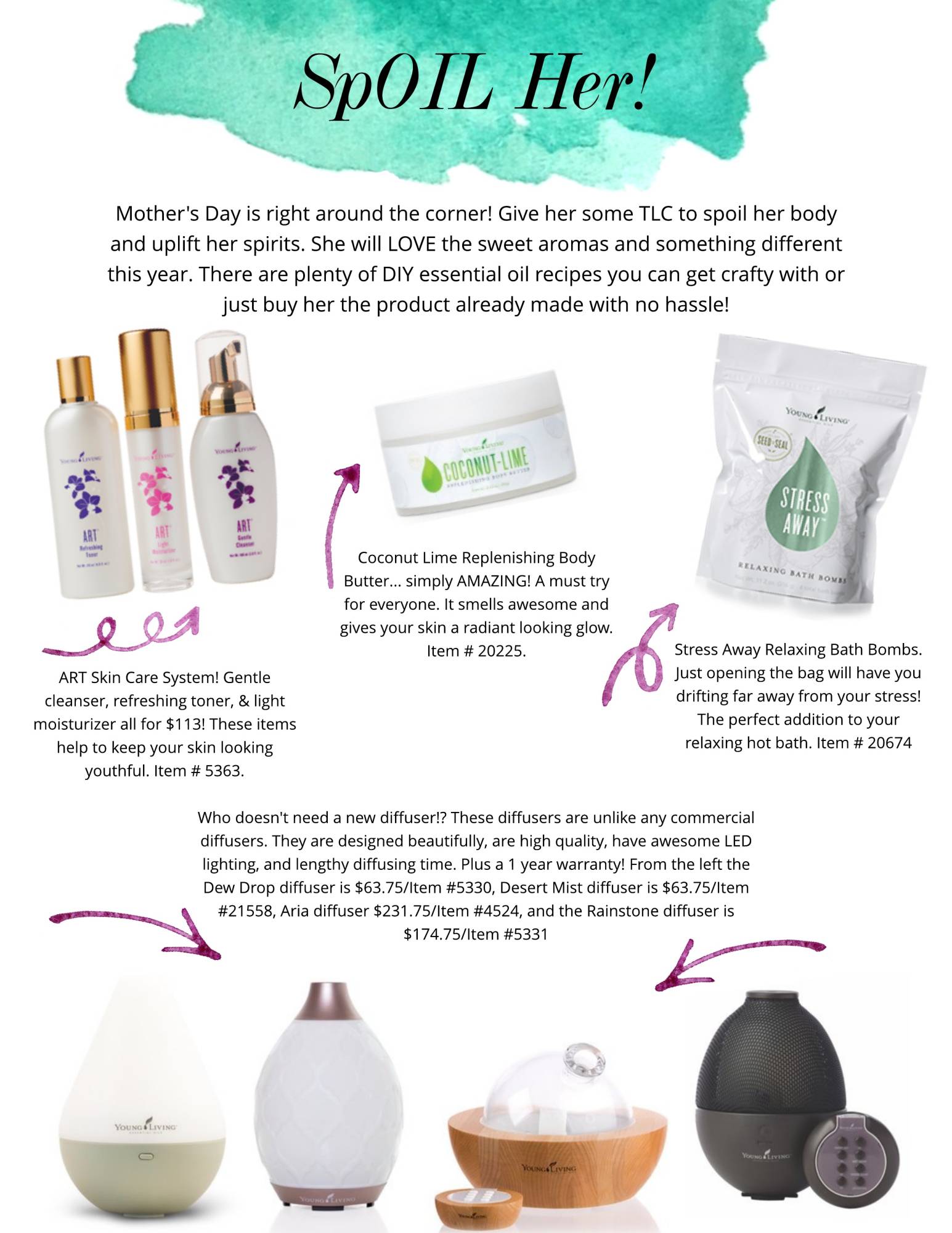 Can't WAIT for this lip product to drop into our virtual office to order!! Soon we hope!!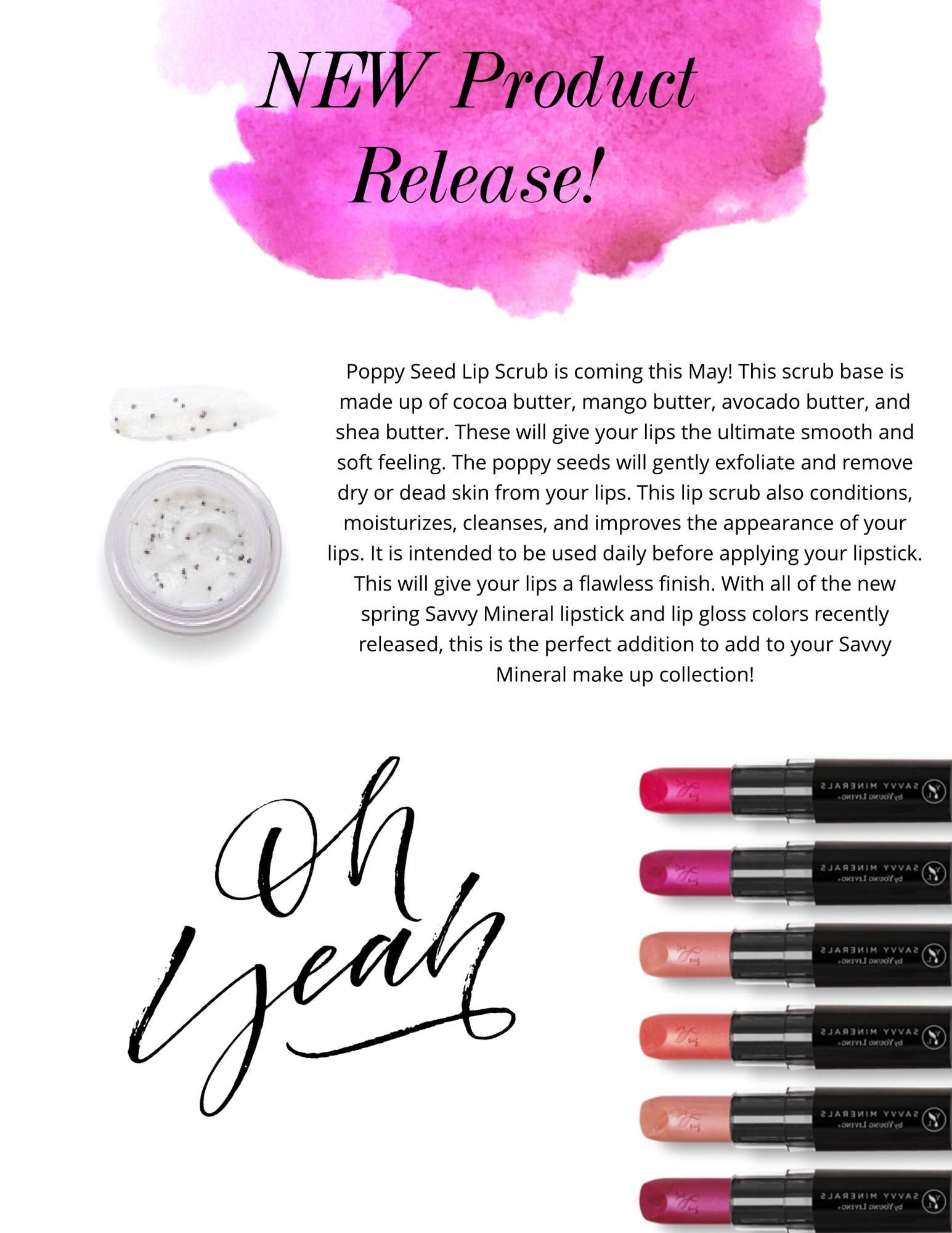 OK folks- thanks for the look! btw - if you entered the contest for the free makeup bag, I'll be pulling the winner soon!!
Like getting all of these ideas? Don't miss a single post! Be sure to join my e-mail list today, and let me know others ways I can serve you :)