Jul 11, 2022 04:31 PM Central
Gayle Reinsma
HAPPY INTERNATIONAL ESSENTIAL OILS DAY!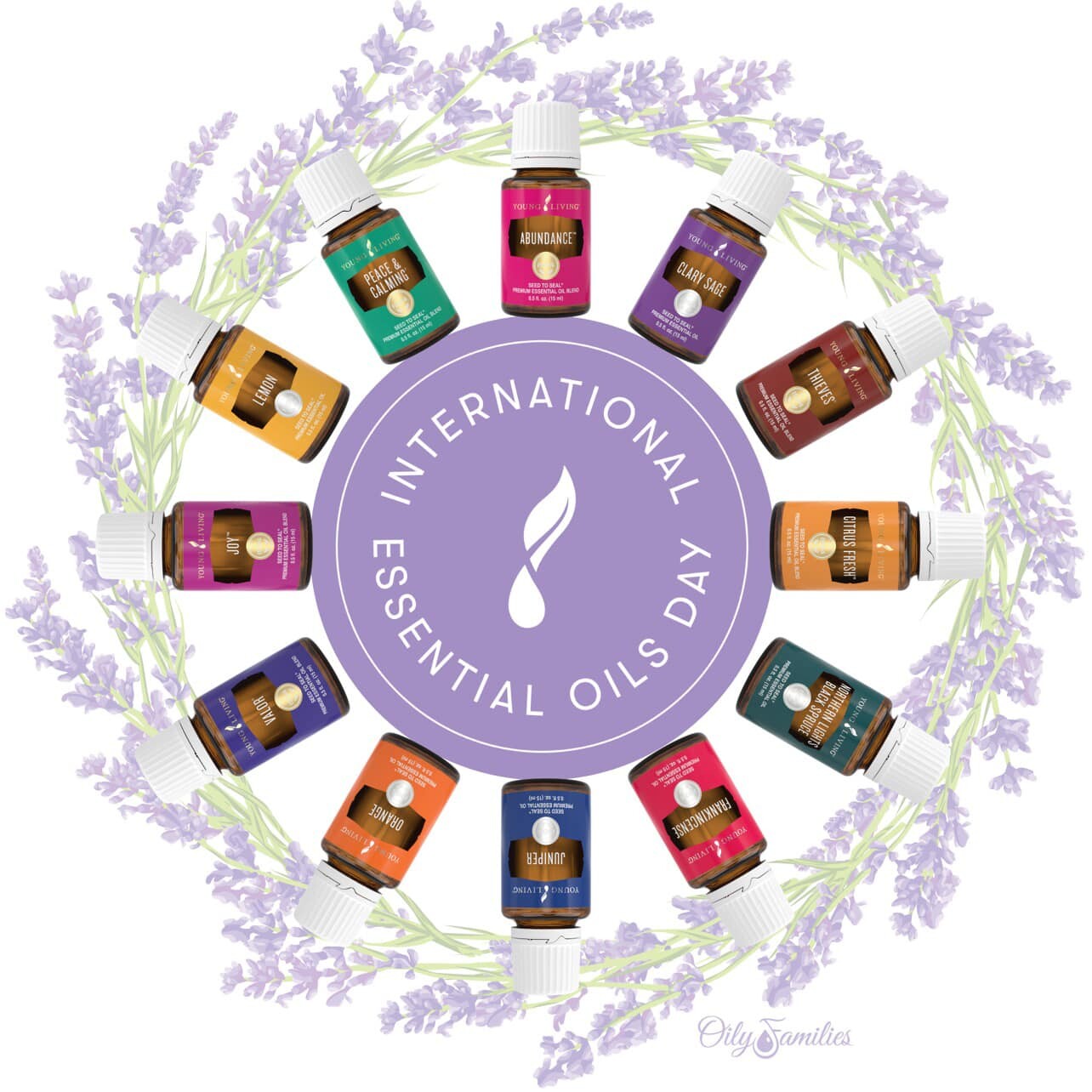 It's Gary Young's Birthday! And since he's the founder of the Modern Day essential oils techniques (crafted from ancient wisdom, learned in person, from all over the world), it's only appropriate that this day is on his birthday!!
And how fun - a SALE!!! It includes TWO OF THE PRETTIEST DIFFUSERS WE HAVE EVER SOLD!!
These 2 diffusers, the Lucia and the Lustre, are the ones you see as you enter my home. They are without a doubt my 2 most fave ever! They are colorful and playful - I just love them! Our diffuser line - up continues to grow and change, so these are now on clearance, and honestly, if you pass these up, I feel sorry for you lol!

The prices are spectacular!

These two diffusers can ALSO be added to your loyalty rewards order this month if it hasn't processed -woohoo!! Also, there are some sweet oil deals as well! Here is a short and sweet way to view it: View The Sale!
If you are ready for the "long and also sweet" version, here we go!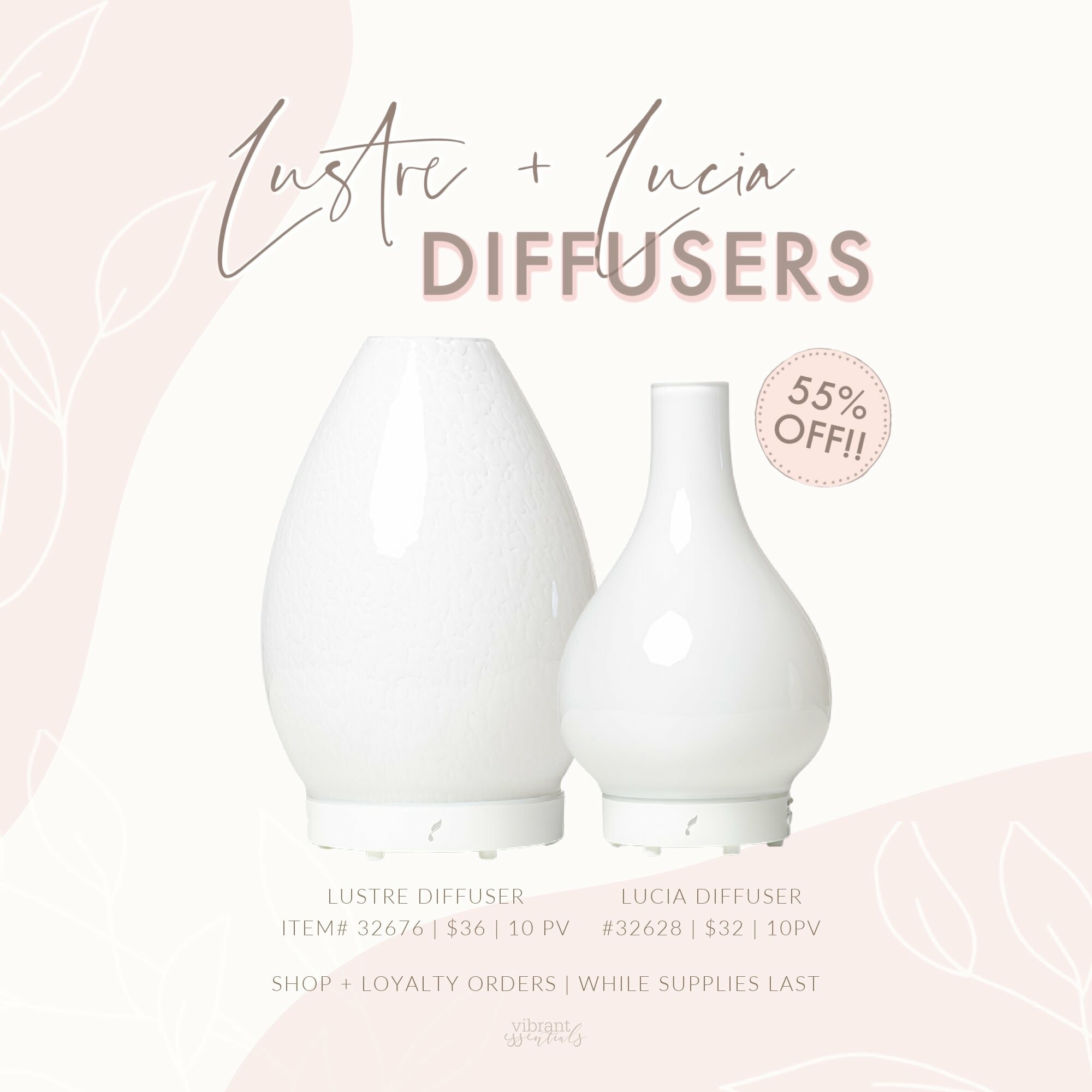 Here are mine "in action" last Easter. At Christmas, they are Red and Green!! SOOOO fun! The rest of the year they glow white, candle yellow, or a nice revolving color "art". Side by side, it's so fun to see!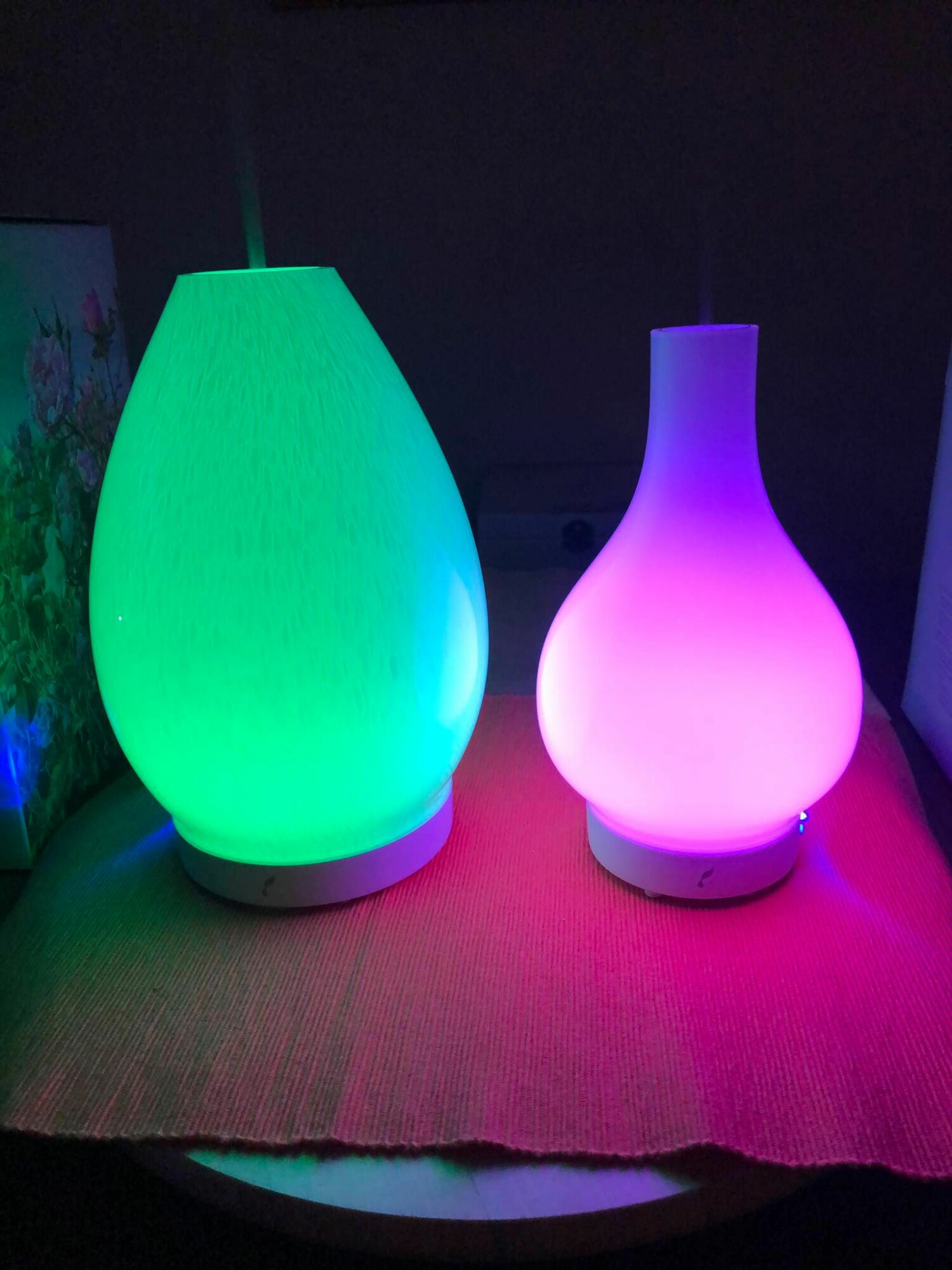 ESSENTIAL OIL DAY SALE


This International Essential Oils Day (IEOD), we're celebrating clean, natural living and the gorgeous Young Living farms that make it possible!!


10% OFF SELECT OILS


Peppermint, 5 ml
Warmer weather is here and so are the creepy crawlies

Drop peppermint along windows and doorways to repel them! This is also a key oil for enjoying the outdoors when there is pollen everywhere! Add 20 drops each peppermint, lemon, and lavender to a 10ml roller and top with carrier oil - roll behind ears each morning and as needed!
Frankincense, 5 ml
Who loves glowing skin? Apply to fine lines nightly or make that glow serum recipe above!! This is also an incredible oil for your brain. Frankincense activates the part of your brain that does logical thinking versus emotional thinking. The pineal gland in your brain loves it some frankincense vitality so this happens to be a fantastic oil for supporting your hormones since the production of your hormones start in the brain. The pineal gland produces melatonin and serotonin. So no wonder why frank is also GREAT for sleep!!! Frankincense Vitality is also a powerhouse for immune and cellular support. This is a staple in our wellness cabinet. Want to learn more? Watch this short video where you can see Gary and and learn more about what kind of Frankincense Young Living uses. https://www.youtube.com/watch?v=ZGiCu3HHCXs
+ Shop only, while supplies last
+ This offer is available beginning at 9:00 a.m., MT, on July 11, through 11:59 p.m, MT, on July 31, or while supplies last.


25% OFF GREAT DAY PROTOCOL OILS!


Purchasing the oils individually (some 15ml) on the website, it would be 205.75PV, so this is a steal for these oils!! PLUS you get a keepsake video from Gary on how to use them for the best day ever!

Gary's Great Day Protocol (set)
Score Gary's 30-second, four-oil setup for a great and grounded day including 5 ml bottles of White Angelica, Valor, Harmony, and Joy at 25% off.




apply a drop to the wrists and rub together

helps one to build confidence and courage

helps to overcome opposition and rejection

applied to the spine, helps one to feel in alignment to stand tall and confident




apply a drop just above the navel

helps to balance the body and restore emotional polarity when applied to the solar plexus (above the navel)

helps to restore a spiritual connection within us to help overcome negative emotions

helps to balance the chakras

balances the emotions to help us feel safe, and secure

helps to ease daily stress and worry




apply a drop over your heart

surrounds you with feelings of being loved

restores beautiful memories of being safe, secure, and loved
helps to relieve and dissolve grief so that the adrenal glands can function at their ideal performance

W H I T E A N G E L I C A



apply to shoulders and sweep down your arms

helps protect one against negative energy while securing and protecting your positive emotional state

helps to ease cranial discomfort from high altitudes

helps to relieve feelings of anger and overwhelm brought on by others
Shop only, while supplies last


DIFFUSER SALE!


The GORGEOUS Lucia and Lustre diffusers are 55% OFF!!!!

Lucia and Lustre are lush HANDBLOWN ARTISAN GLASS DIFFUSERS and they are gorgeous! People always ask me about them when they visit. They are absolutely BREATH TAKINGLY beautiful when lit up and running!!! They look like a piece of amazing art.

Lustre runs up to 12 hours and Lucia up to 8 hours.

Lustre Artisan Diffuser
New Permanent Pricing: $36 (unbelievable!)

Lucia Artisan Diffuser
New Permanent Pricing: $32 (also - unbelievable!)
+ Available for Shop & Loyalty Orders, while supplies last
+ This offer is available beginning at 9:00 a.m., MT, on July 11, while supplies last.
Here is the "easy button" again! If you are already a member, just import it into your account :)
Like getting all of these ideas? Don't miss a single post! Be sure to join my e-mail list today, and let me know others ways I can serve you :)