Apr 4, 2018 09:09 PM Central
Gayle Reinsma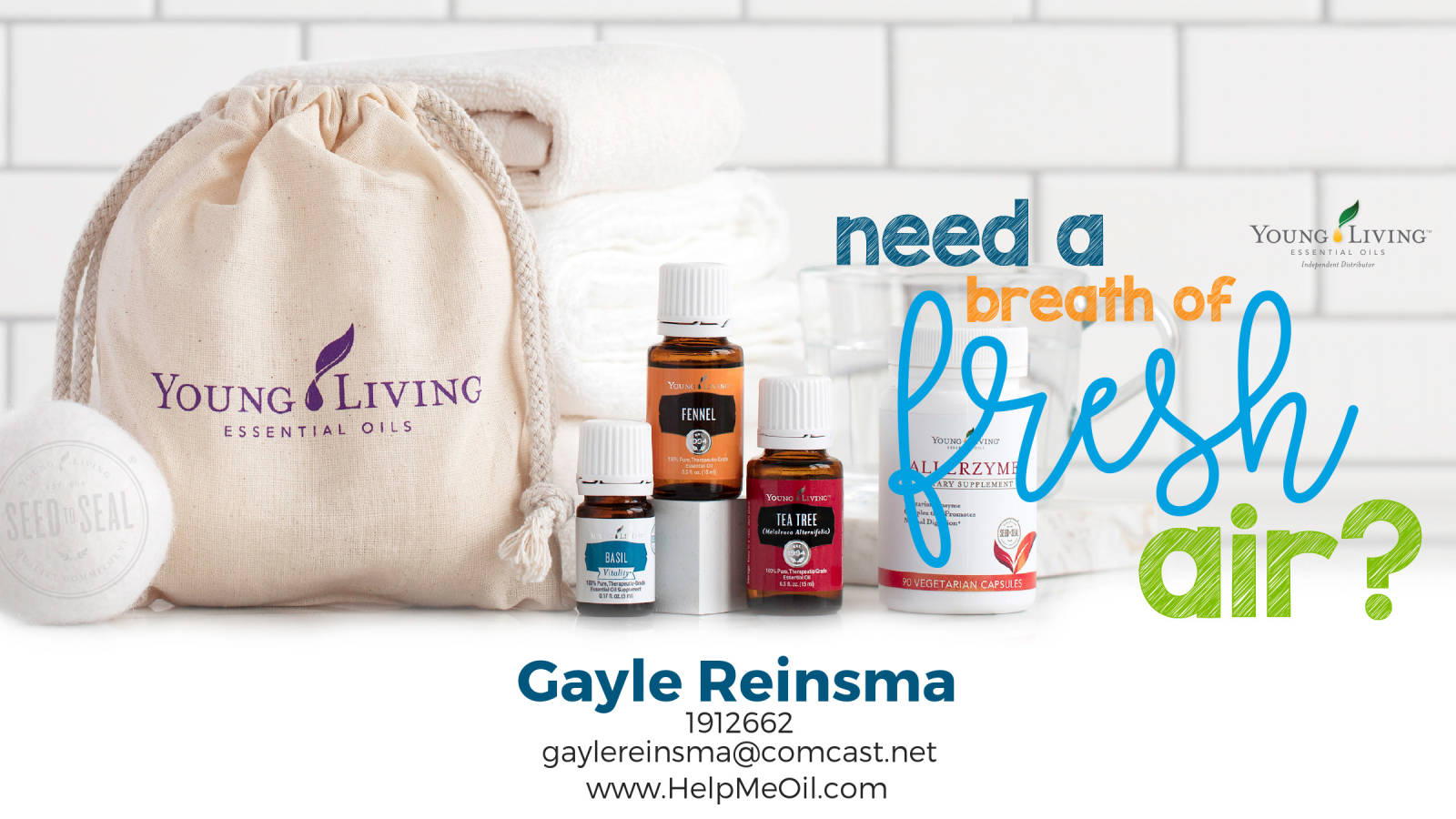 Online "101" Class Video
The Help Me Oil team had a blast filming a "101" intro class last night! It's kind of a "light" version of my full class, but it's super informative - check it out!
Online Video Class It's right in our beautiful class "group", open to all!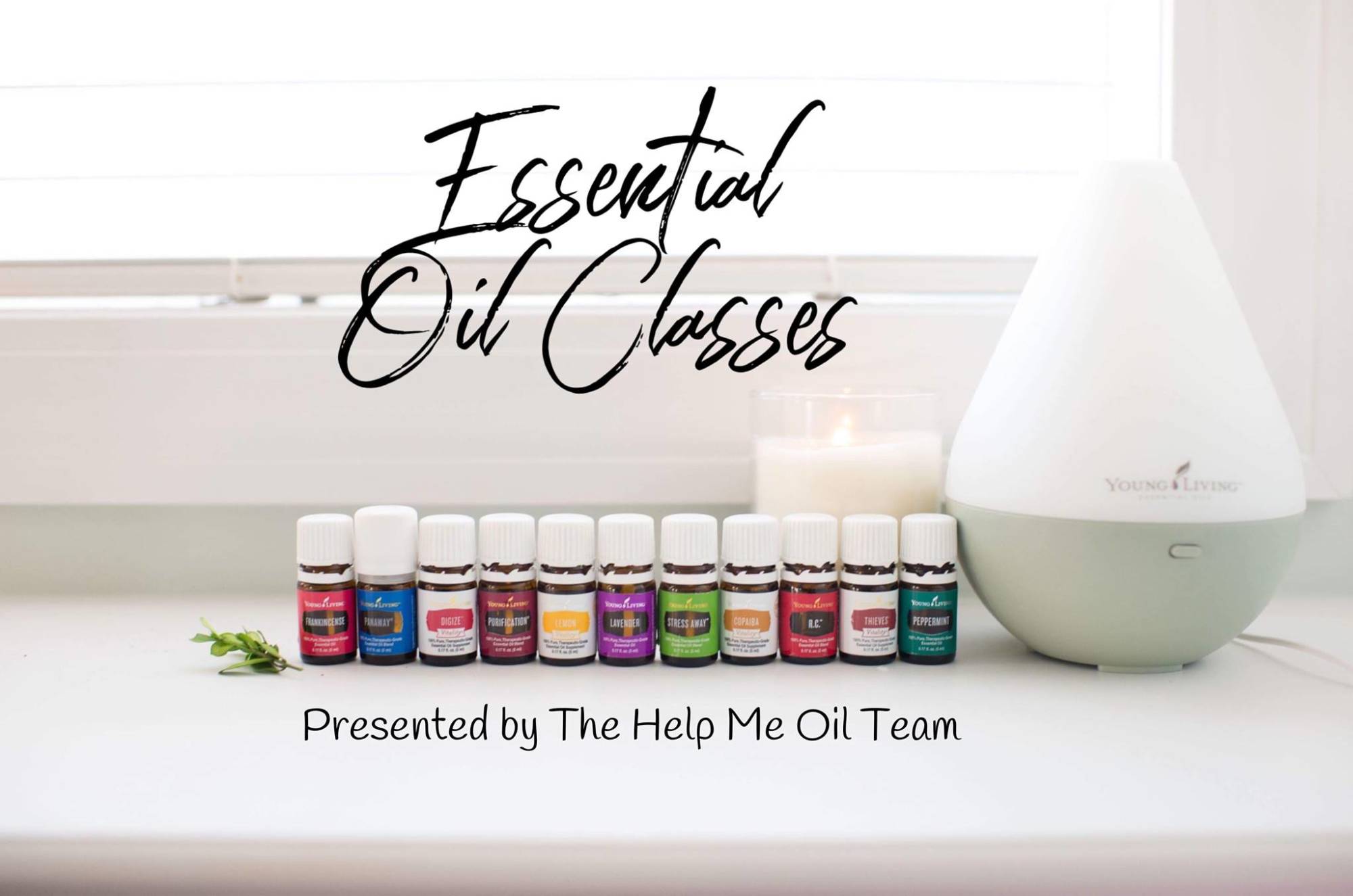 We are averaging about a class a week! Soooo much awesone info! When we hit 200 members, one lucky winner will get a set of FOUR oils! Thieves, Joy, Citrus Fresh and Deep Relief!!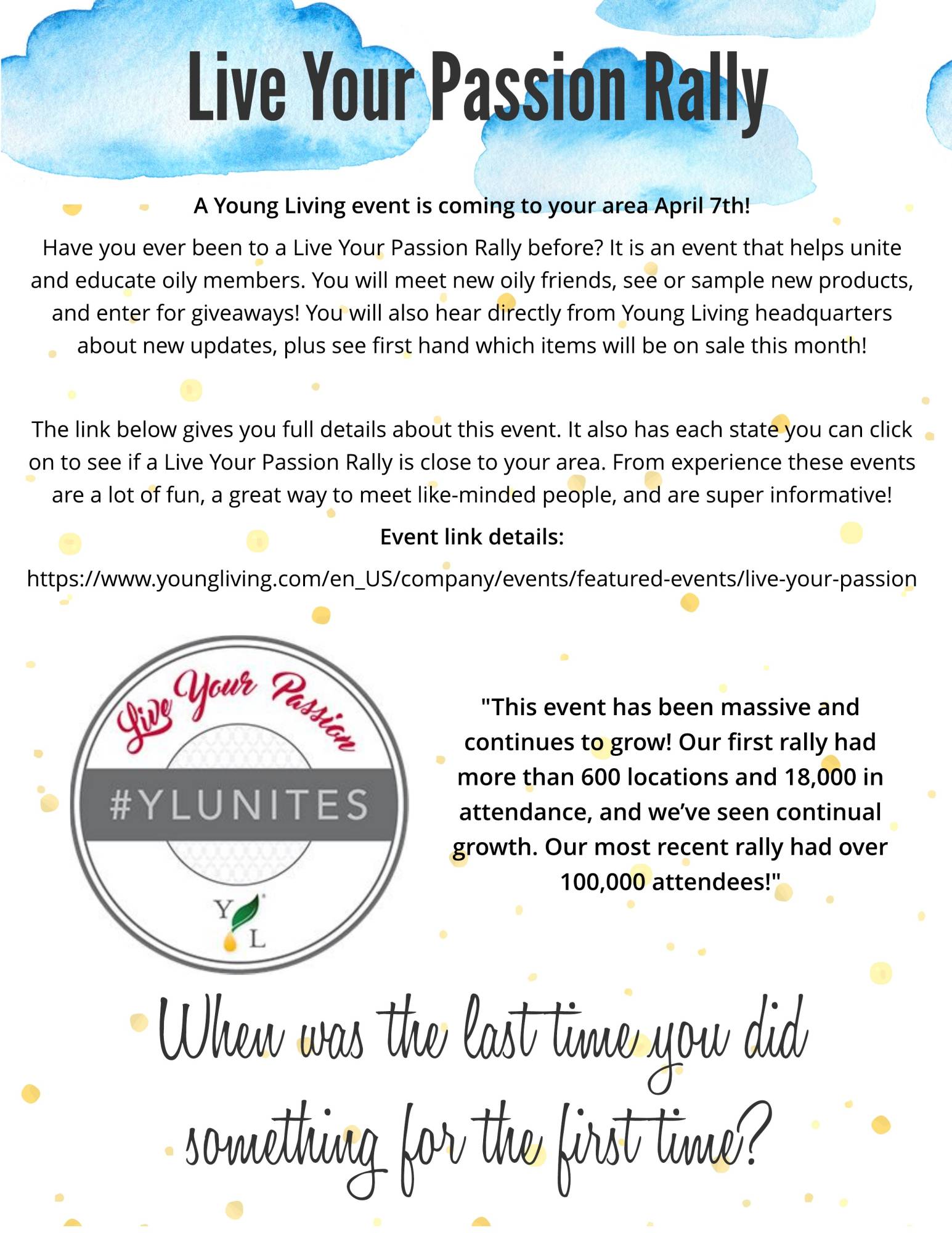 On Saturday, the Young Living Quarterly Rally will hit - I am so PUMPED!! Why? Because the SPRING CATALOG will be unveiled, and that, my friends, is a HUGE day for those of us in the oil world #NewProducts!!!!!! If you want to see what is unveiled that day, be sure to ask me!
APRIL SPECIALS, TIPS AND TRICKS!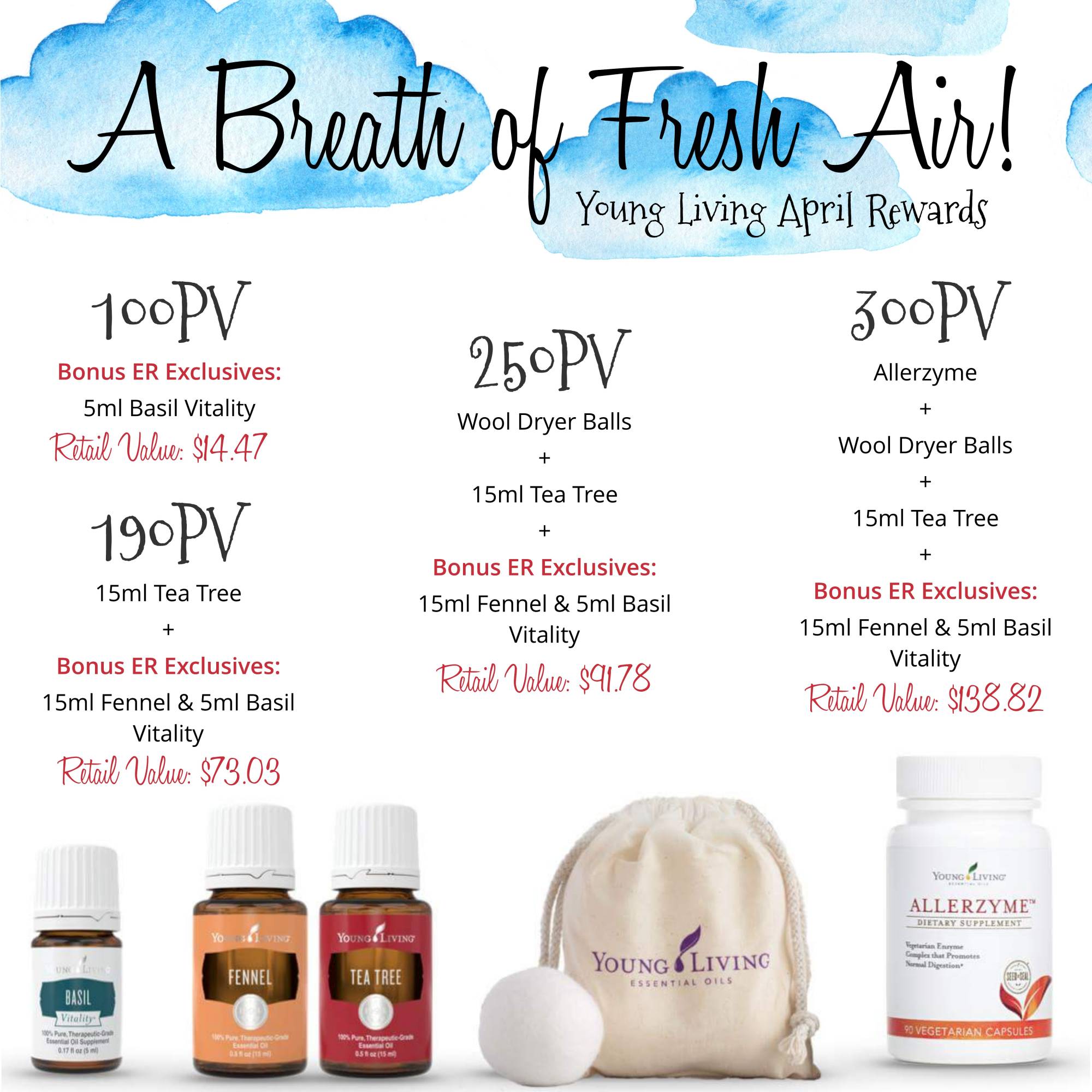 Cool specials this month! LOVE dryer calls again -yes!!! My original balls from a few years ago have just about had it. #PerfectTiming!! LOVE Basil - it's my fave on tight muscles. Fennel is great for digestion, skin and helps that new nursing Momma! And Tea Tree? EVERYONE needs #TeaTree!! Do people tease you about #snakeoils? Tell them to google it - k? #nuffsaid #teatree . Read on for more!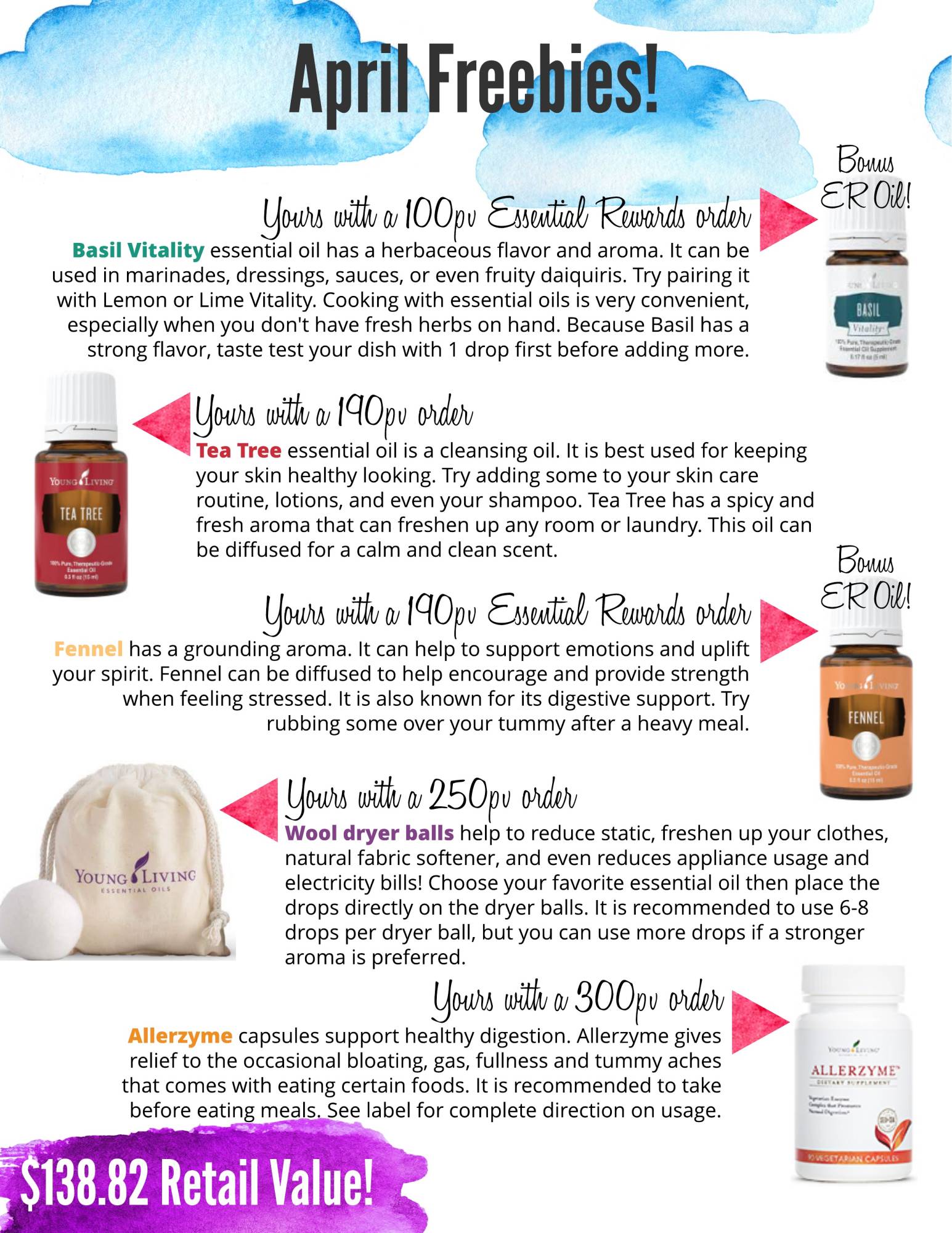 Oil Of The Month - GERANIUM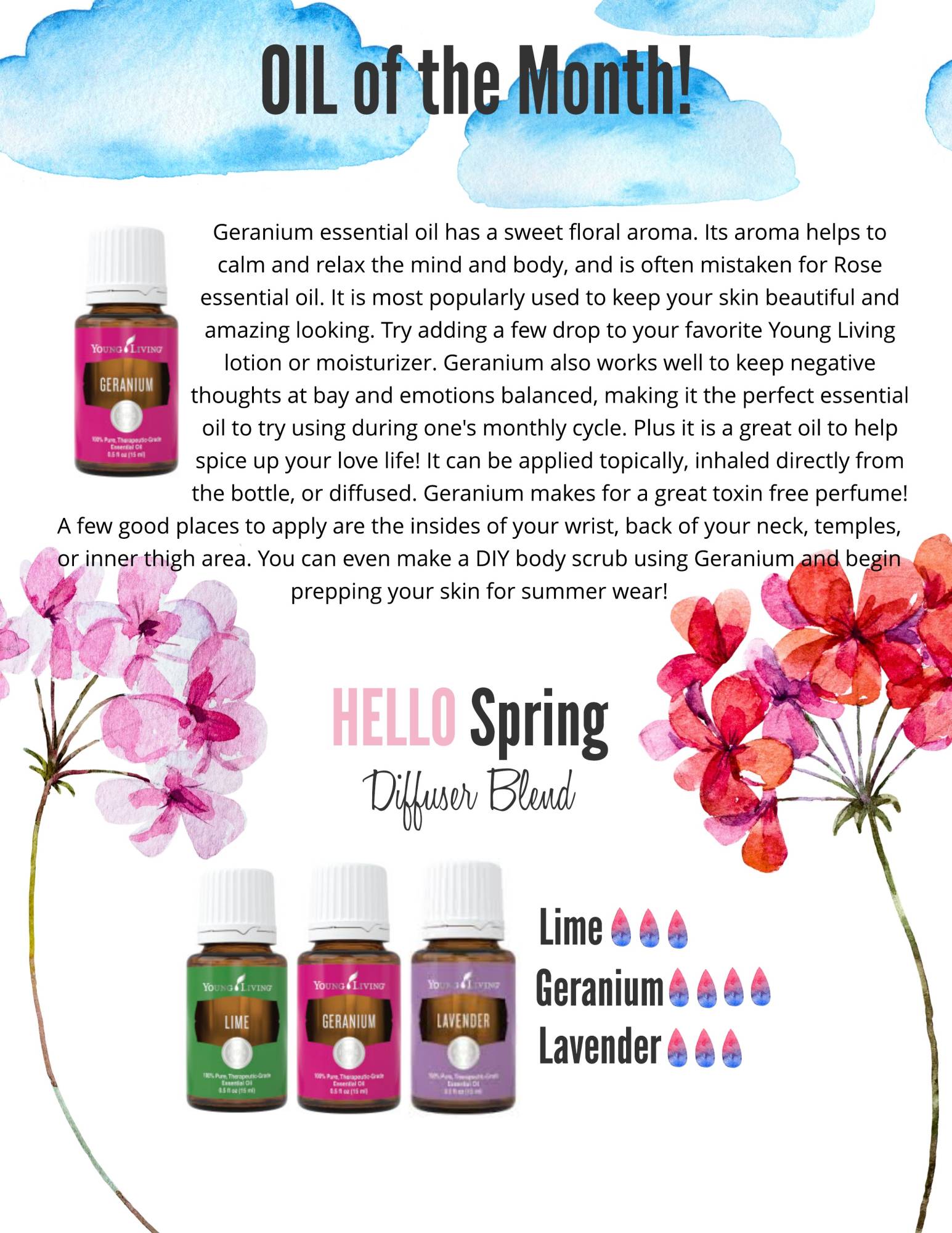 YEP #Geranium
Laundry with Young Living!
Made even better with those dryer balls!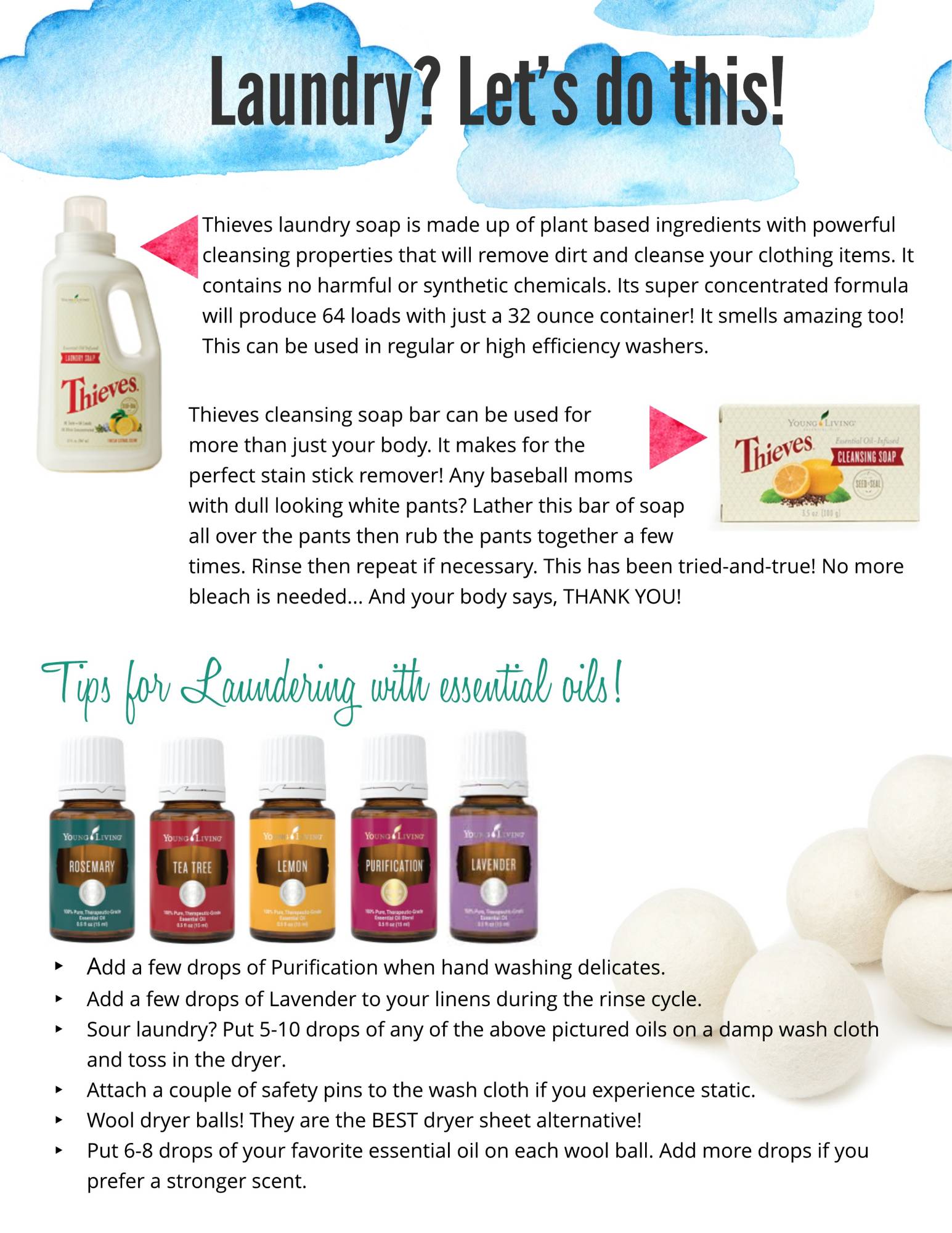 *EXTRA tips - this time Copaiba!
Oh how I LOVE #Copaiba! Get to know this GEM!! If it's still unopened in your starter kit, honey you are missing out!!
GORGEOUS SKIN!!
Since Tea Tree is so good for skin, let's talk about more #AMAZING #Skin products!!! And while we are at it - #skinlovingoils!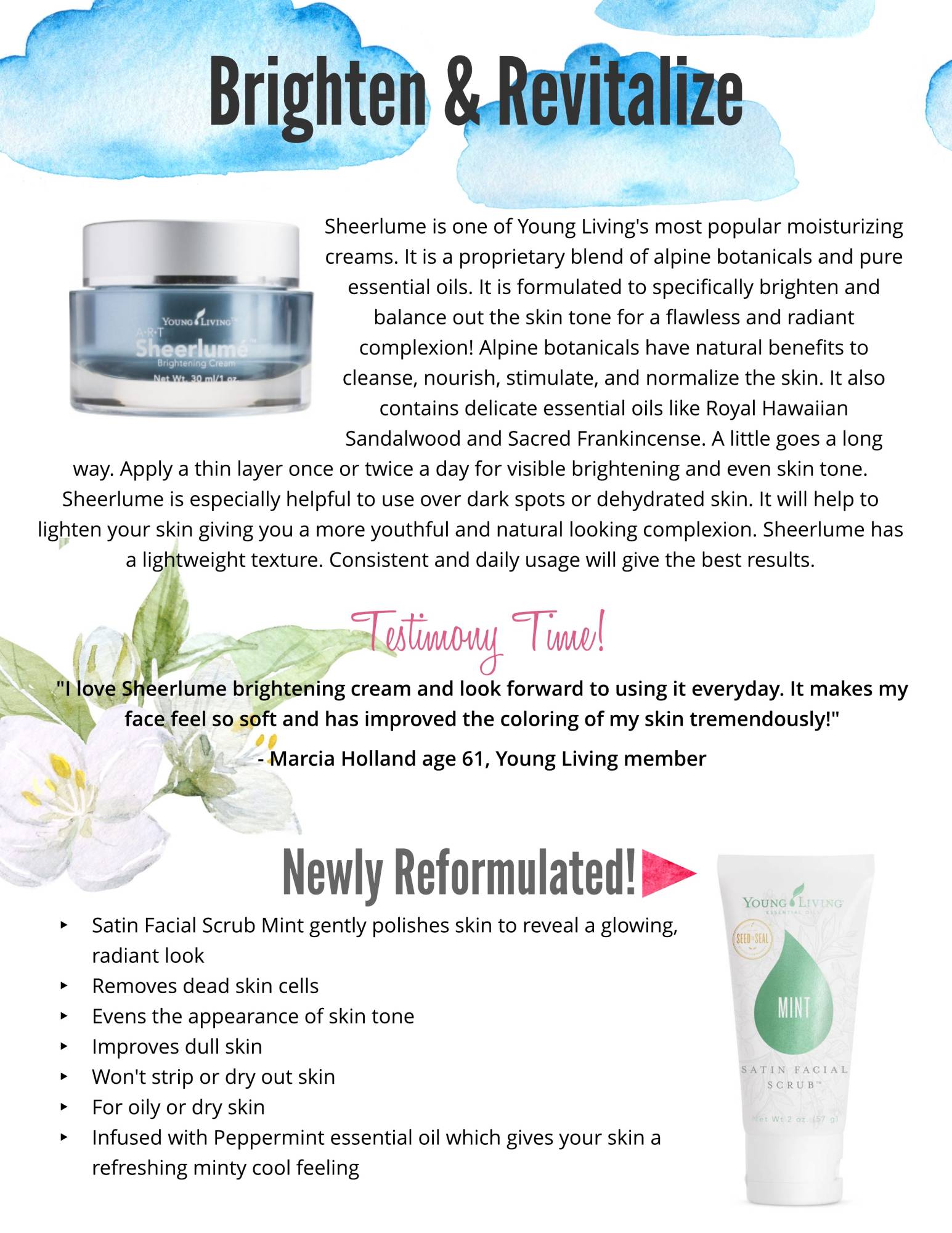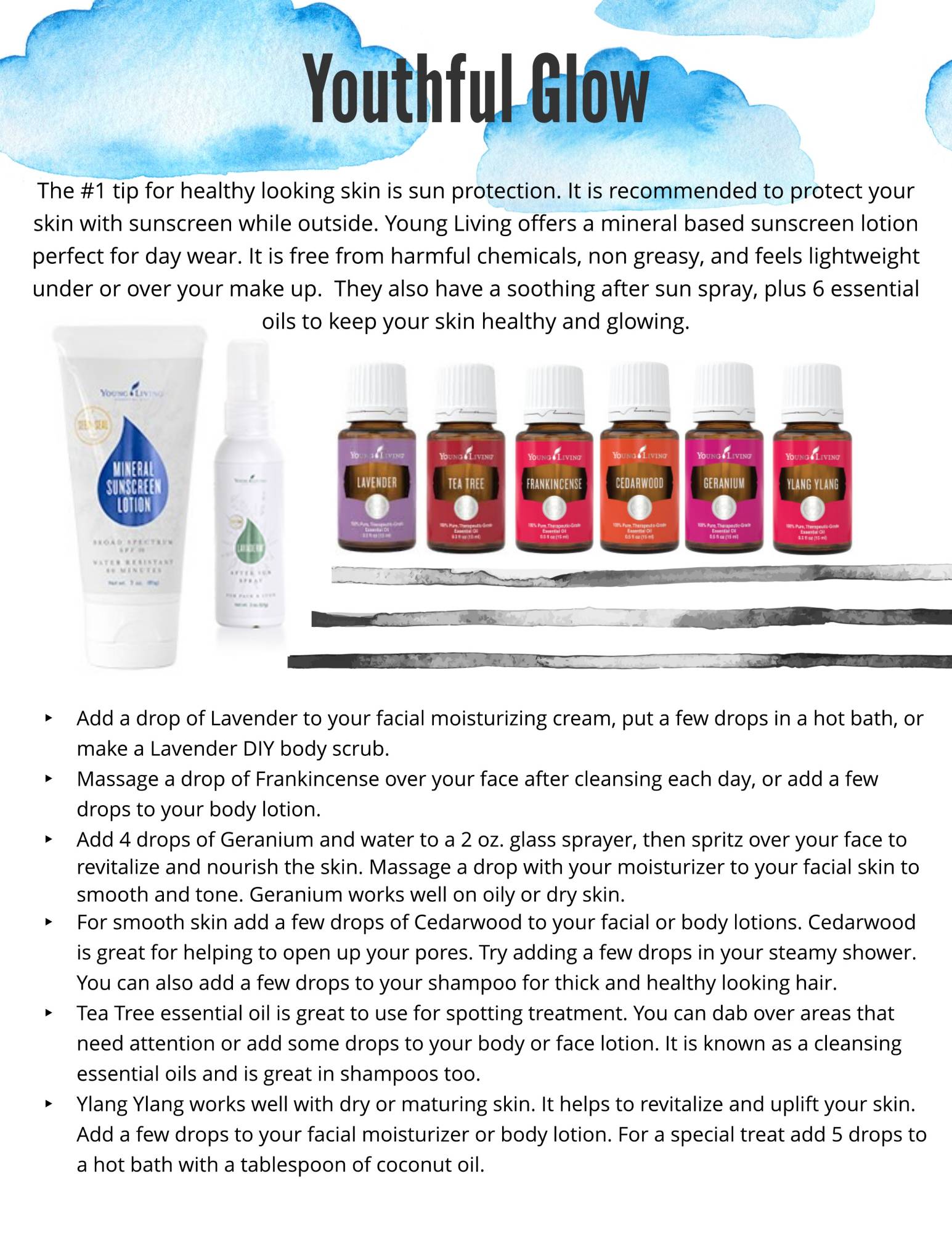 Ok, that's all for now! I cannot WAIT to show you the NEW products just as soon as they hit!! #excited!
Like getting all of these ideas? Don't miss a single post! Be sure to join my e-mail list today, and let me know others ways I can serve you :)