Feb 10, 2018 05:54 PM Central
Gayle Reinsma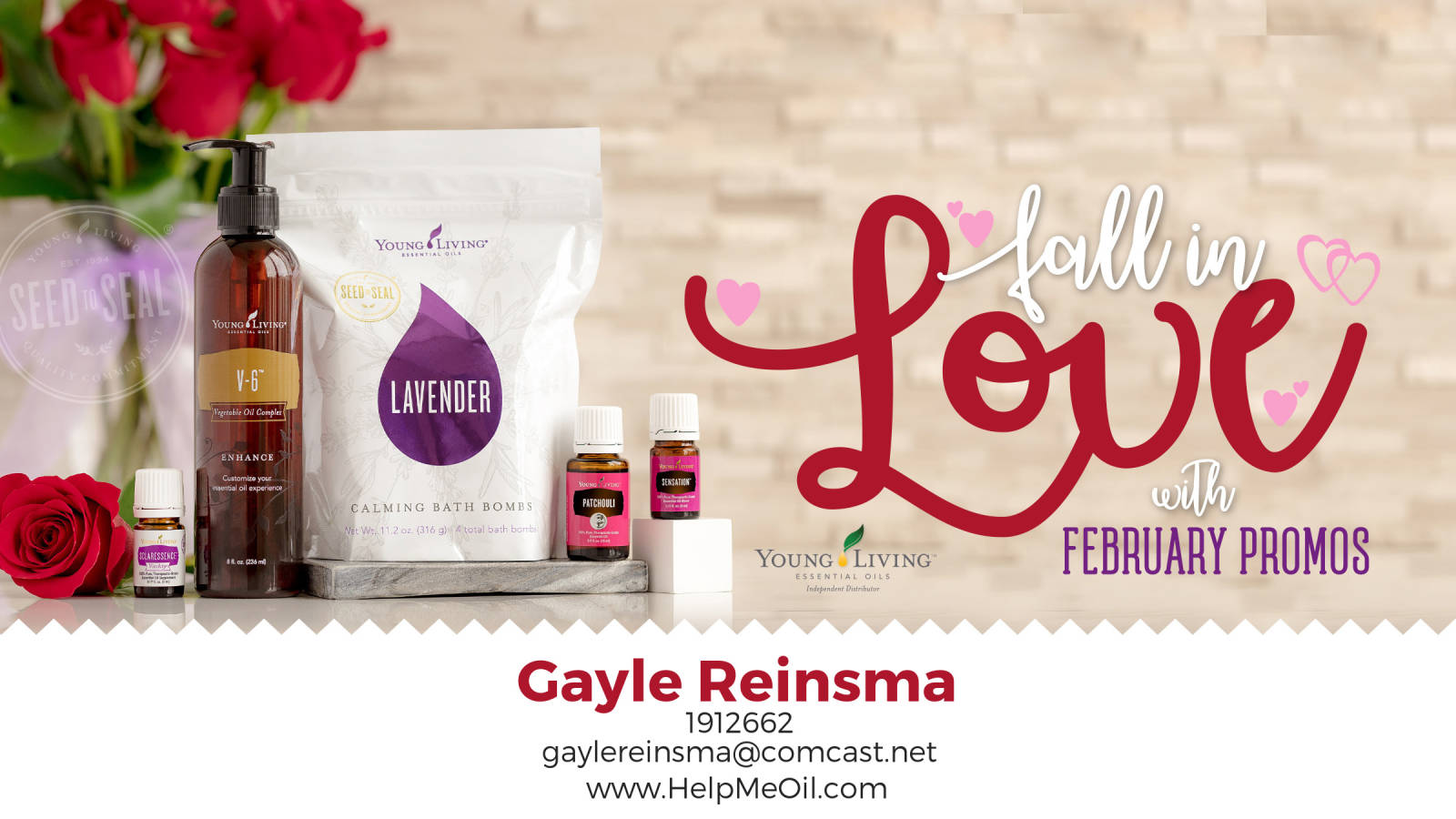 Fall in Love with the February Promo!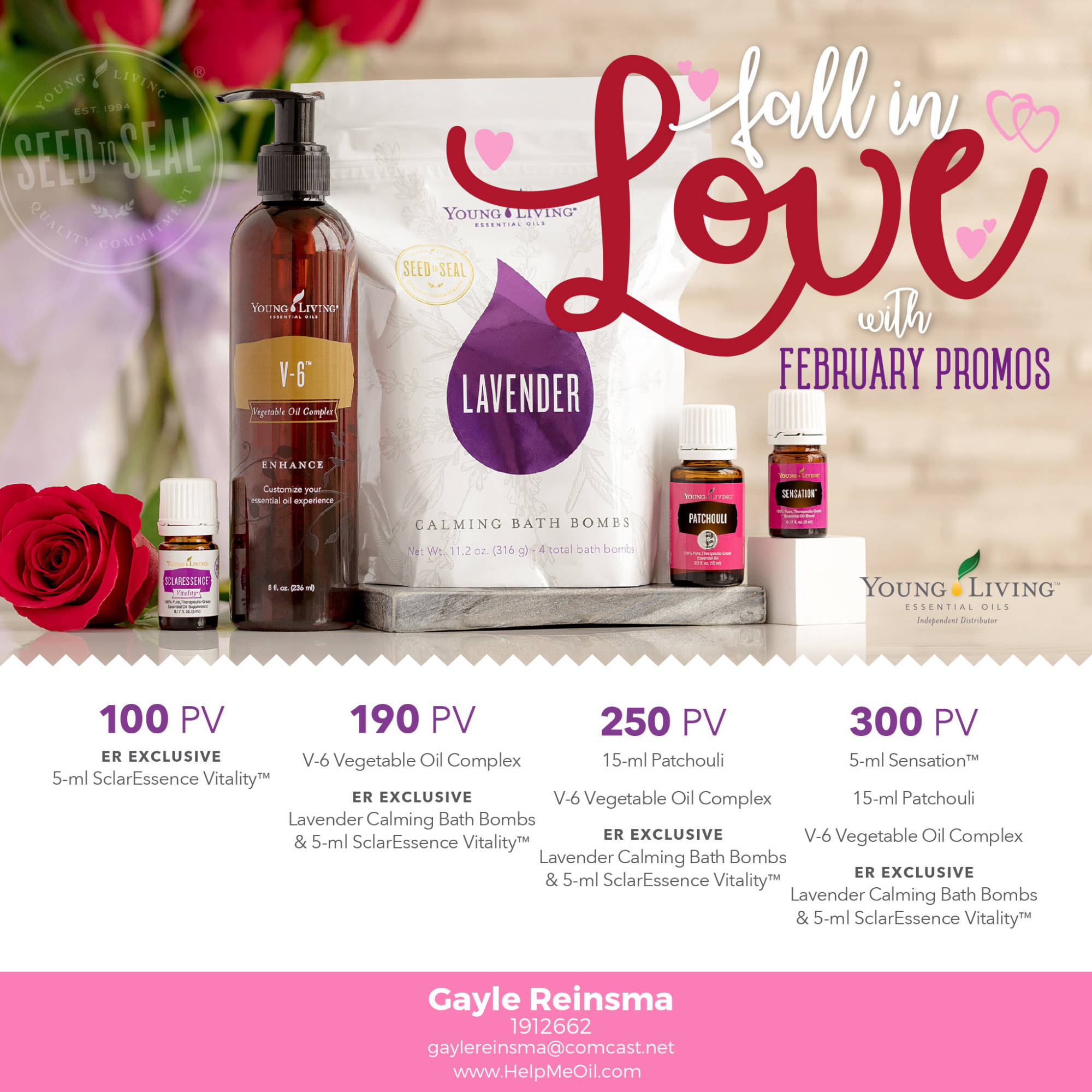 There are some fun things in coming your way in February if you order at certain levels!
Some of the freebies will only come your way if you are on Essential Rewards, but some go with any order! In this post, we'll spotlight the specials, a few other YL items and also give some tips.
PATCHOULI! Since it's back as promo oil again this month, I decided to learn all I can about it! It has become one of my FAVORITE oils now! Wonderful for skin, sleep, relaxation. Think it smells like you hippie aunt from the 70's? Think again! I don't know where that patchouli came from, but pure Patchouli is much more subtle and fascinating! I use a drop on my skin every day now before my serum or moisturizer. I am using it in my DIY body butter, in the bath bomb recipe I am toying with this month, in deodorant, a perfume blend I made for the monthly Make and Take, and am trying a TON of new diffuser recipe's! The more I use it the more I LOVE it!! If you are interested in those recipes, watch for them here in a future post! (also - read on: Diffuser recipes below!)
But first, let's chat a bit about the FREE stuff this month!!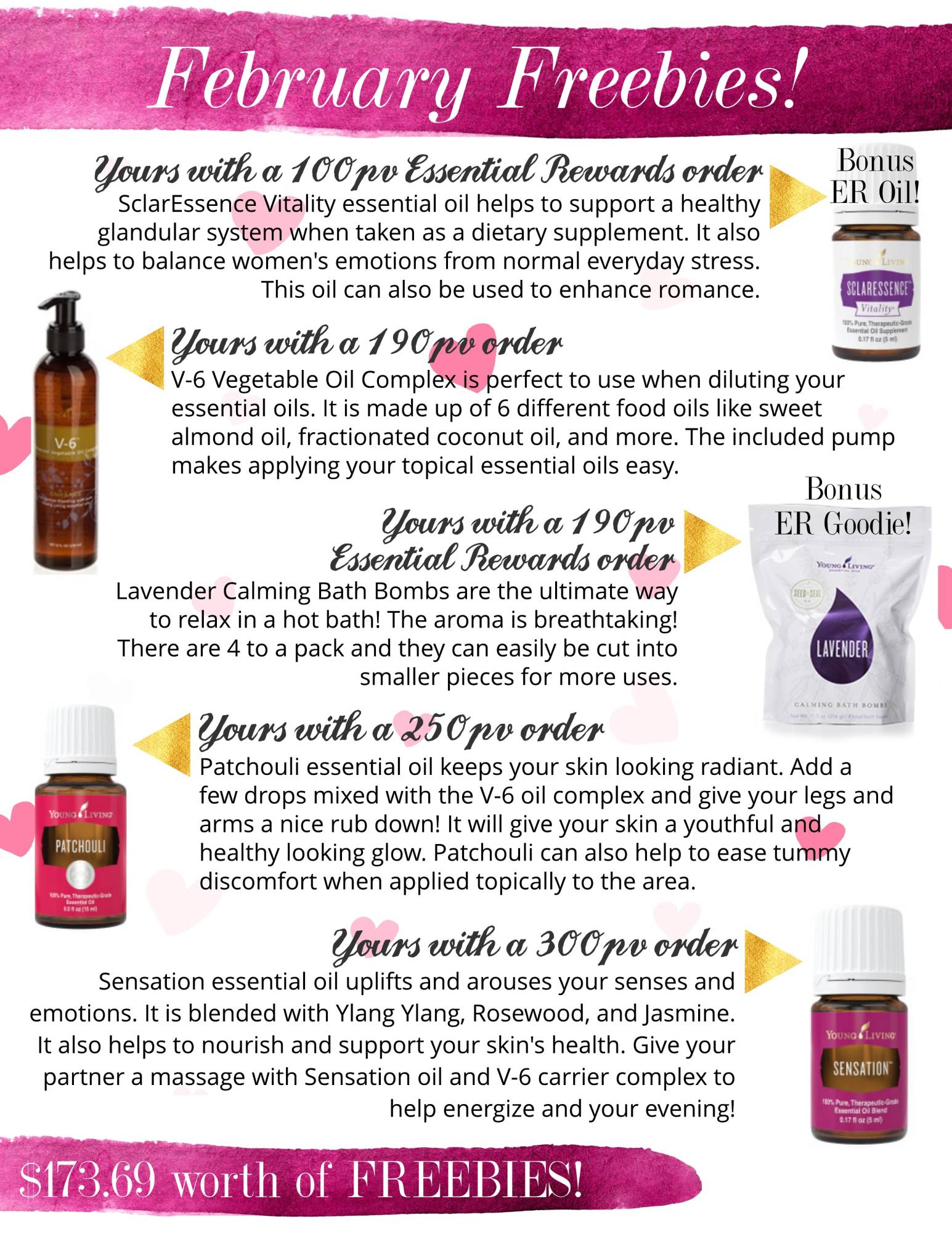 Sclar Essence, free at 100pv on ER, is a vitality oil, which means you can use the hormone balancer in a capsule or applied.
Sensation, the 300pv order, is often marketed and and oil for romance ;) But it's really for more than that and can be effective if you are harboring some ill will towards others. It really just depends on your approach. If your goal is to to be more loving towards others, Sensation will help. If you goal is more personal, Sensation can also assist! It's a blend that contains Ylang Ylang (pronounced E-Lang E-Lang) which we'll learn more about now!
Now let's chat about some healthy sweets for you and your sweetie!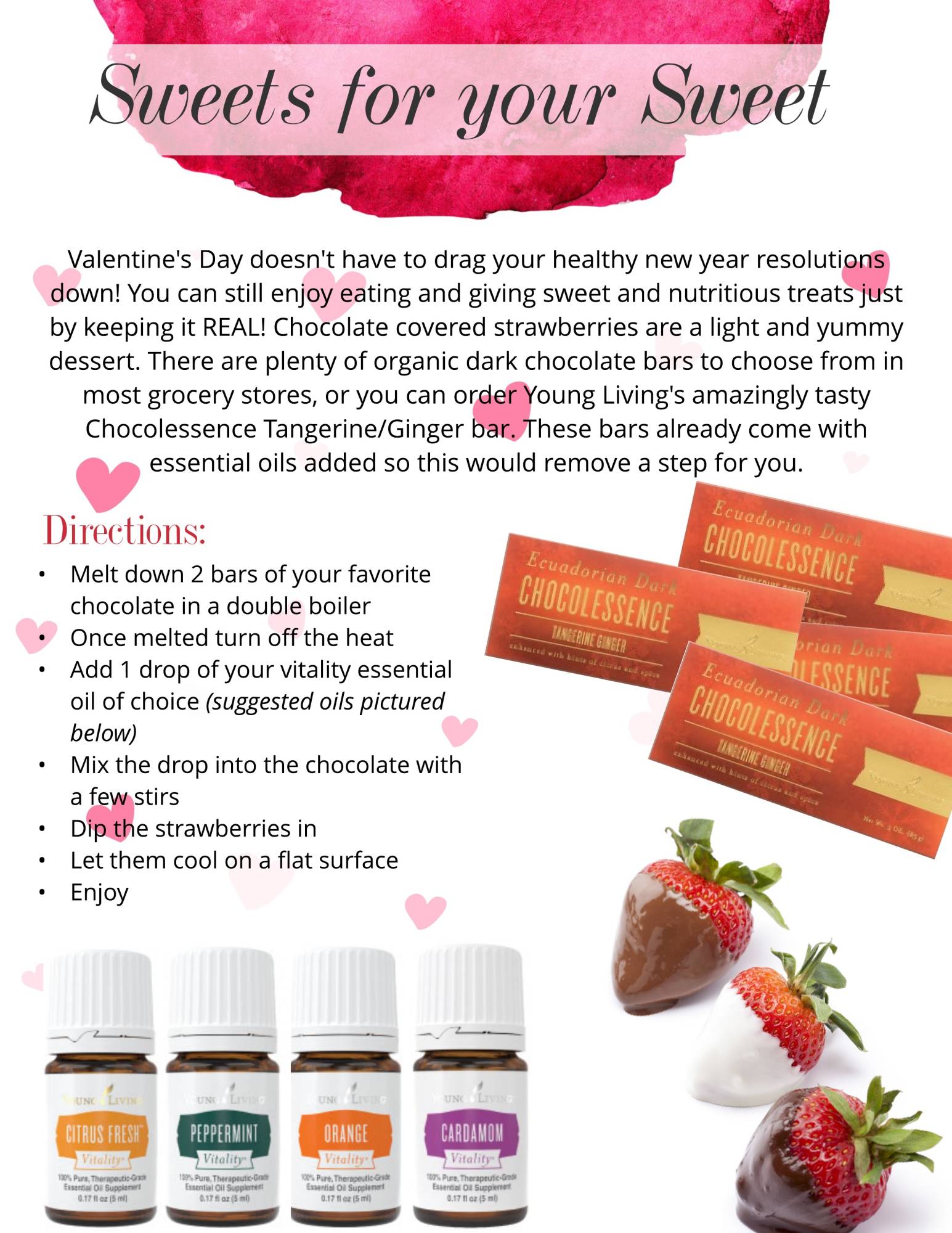 On to our monthly tips and tricks! Learn a bit more about oils you may not have tried before. These are all recipes you can use with the FREE V-6 that you can score this month as well.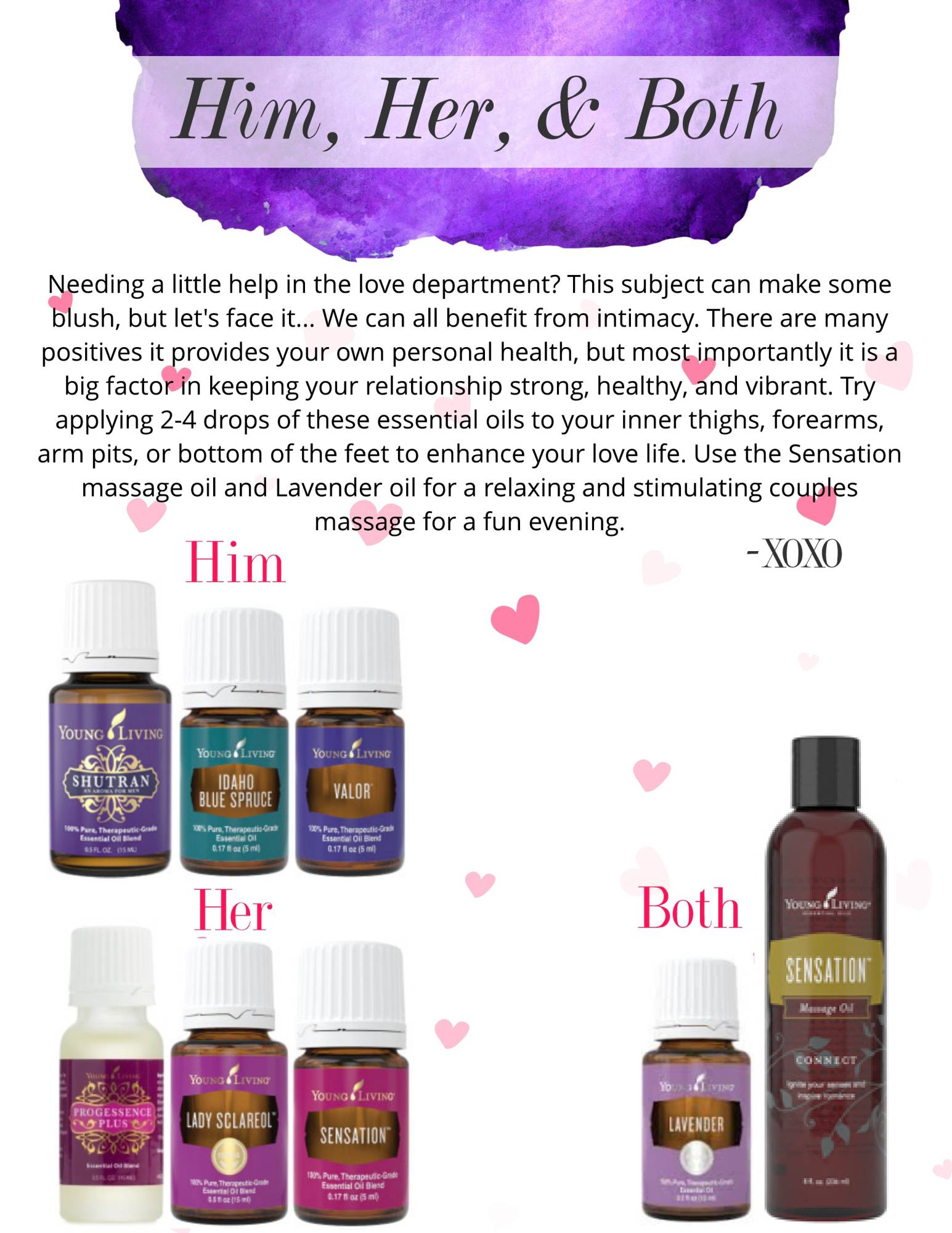 Diffuser Blends - one with Patchouli!!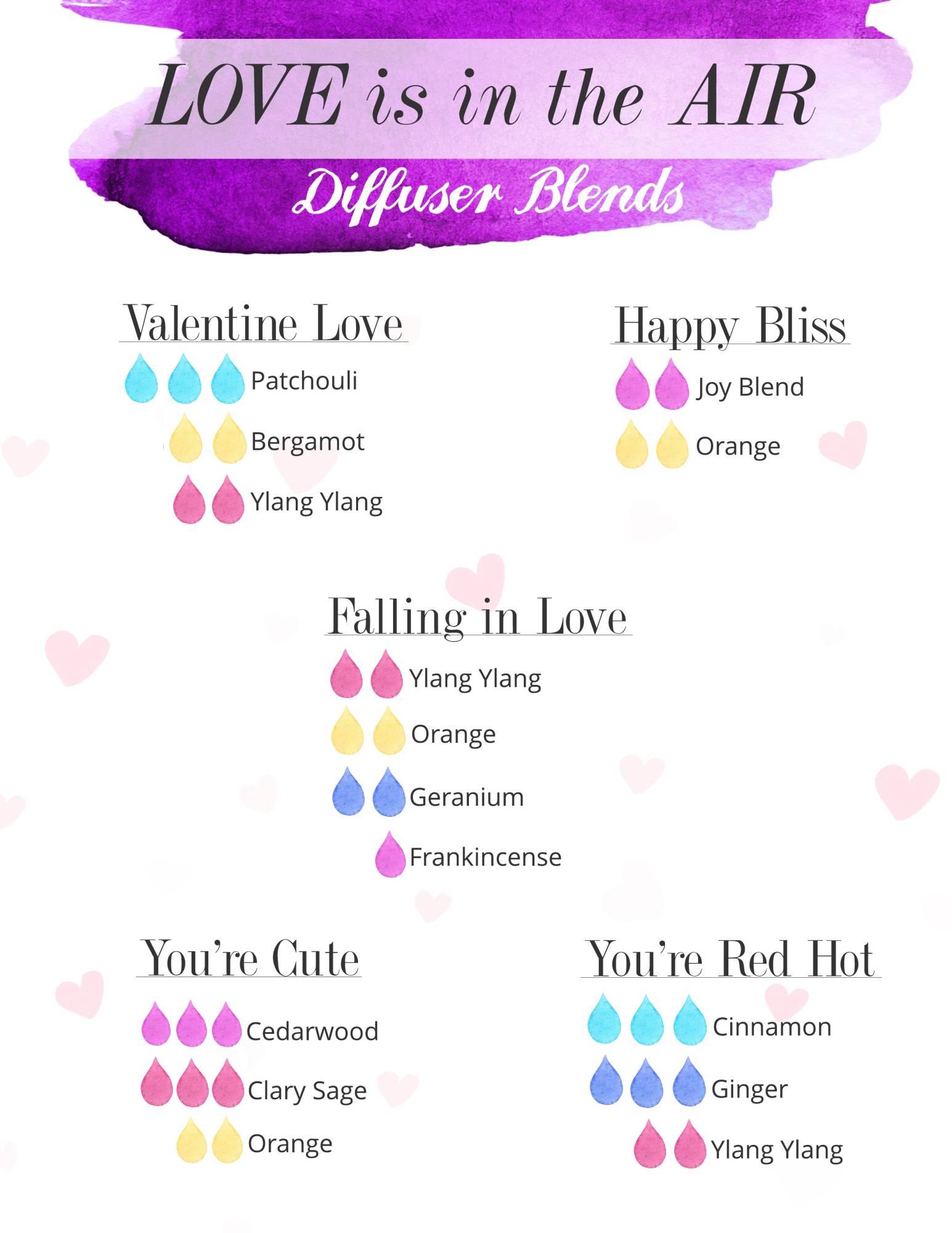 Share your LOVE of oils!
(I can help make that easy!)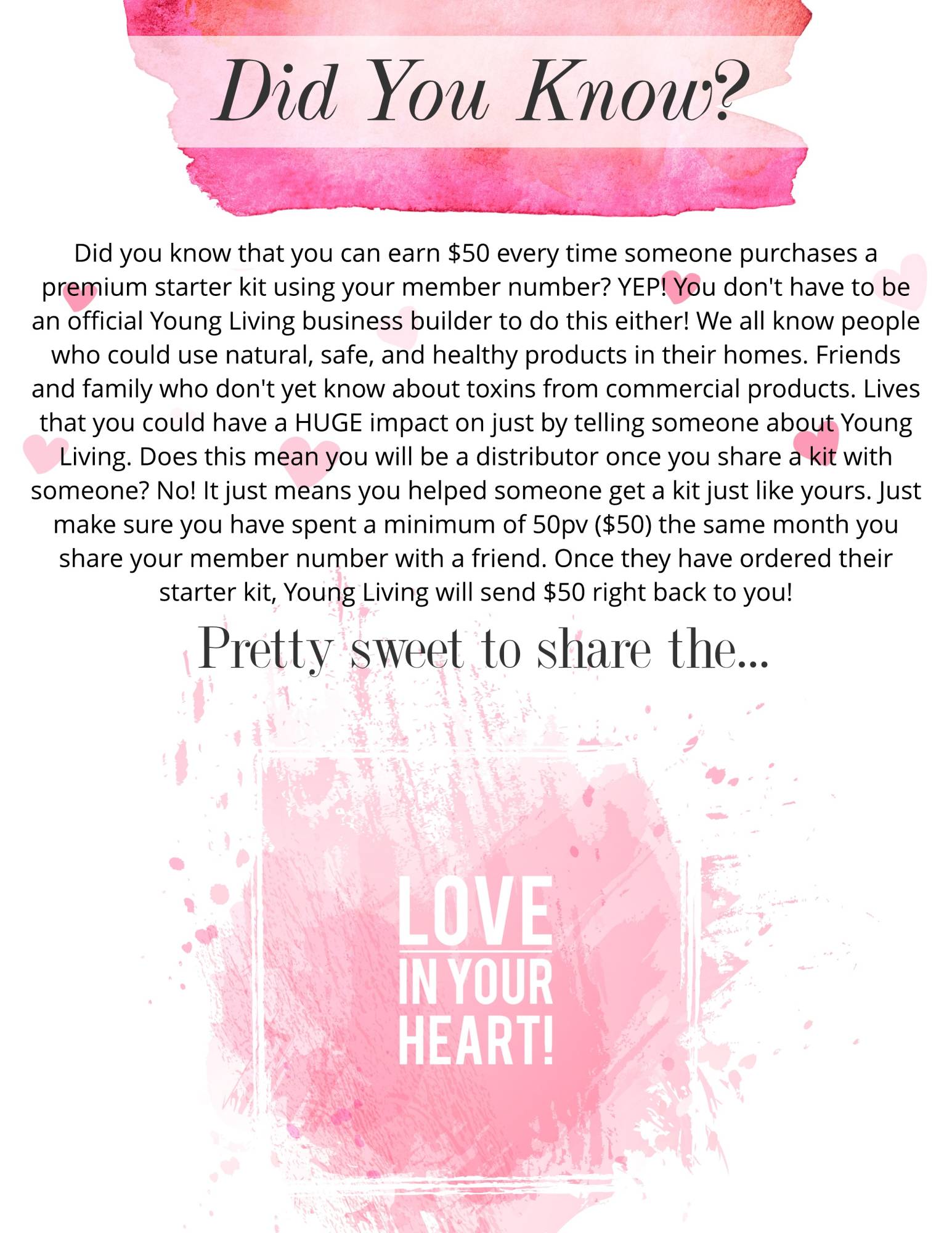 Thanks for your time today - enjoy!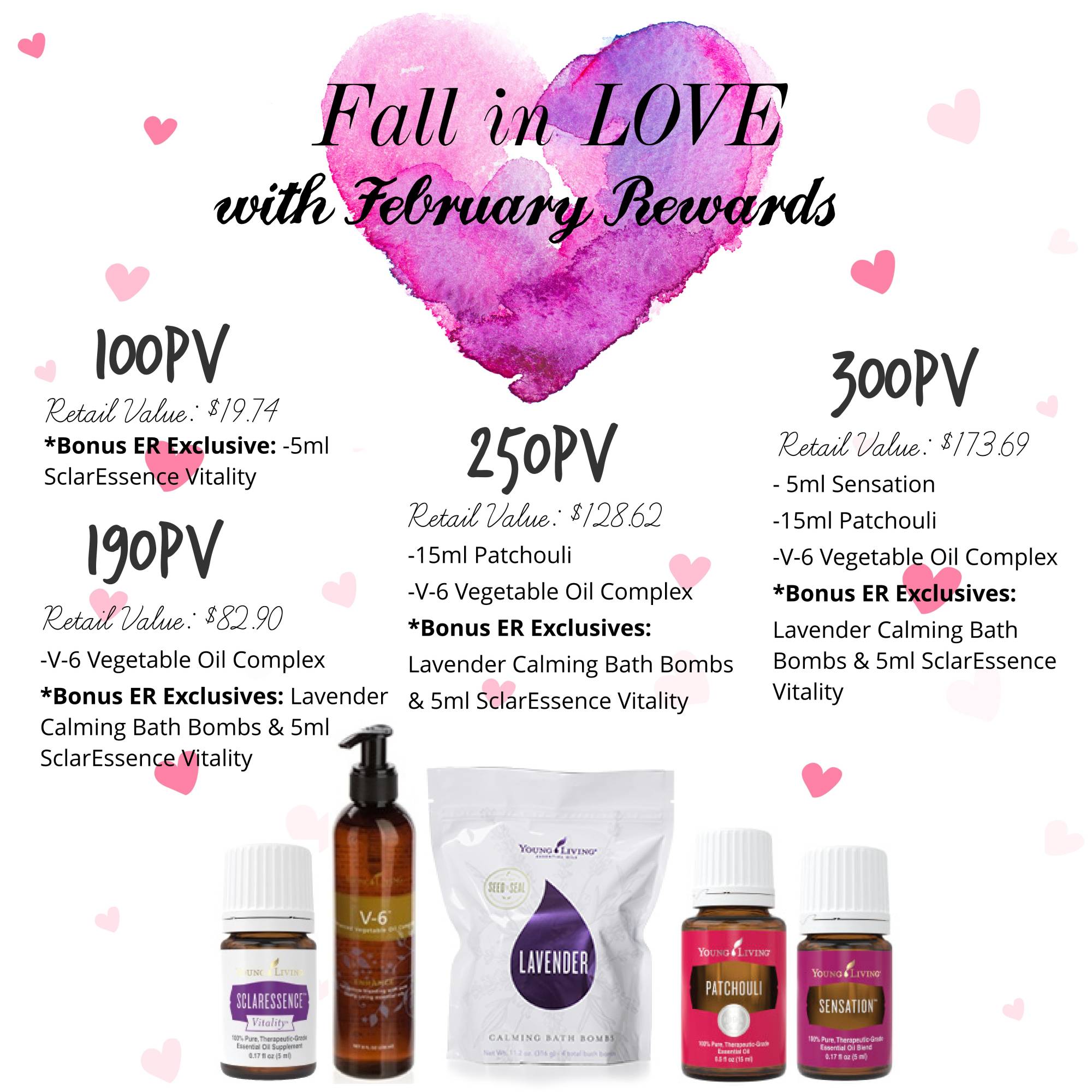 Like getting all of these ideas? Don't miss a single post! Be sure to join my e-mail list today, and let me know others ways I can serve you :)