Feb 1, 2018 08:52 PM Central
Gayle Reinsma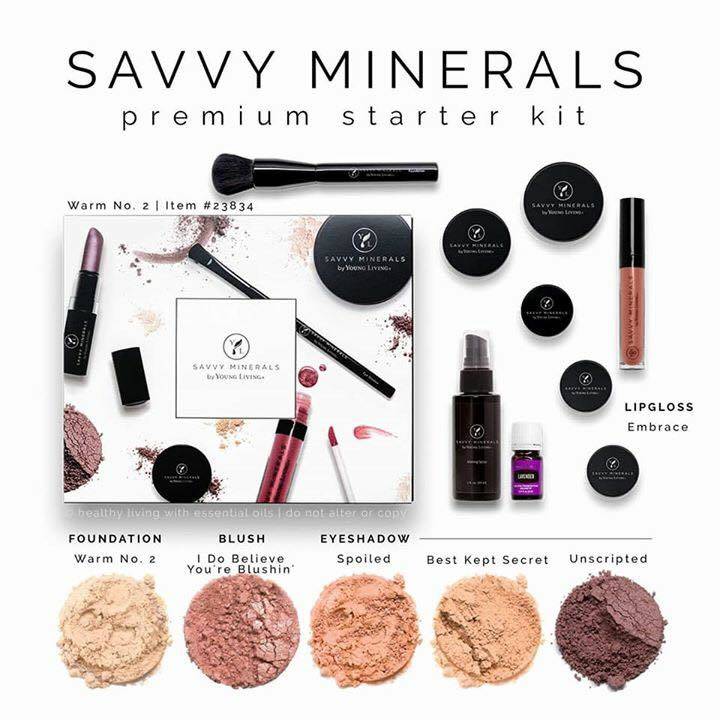 They're here - the makeup starter kits!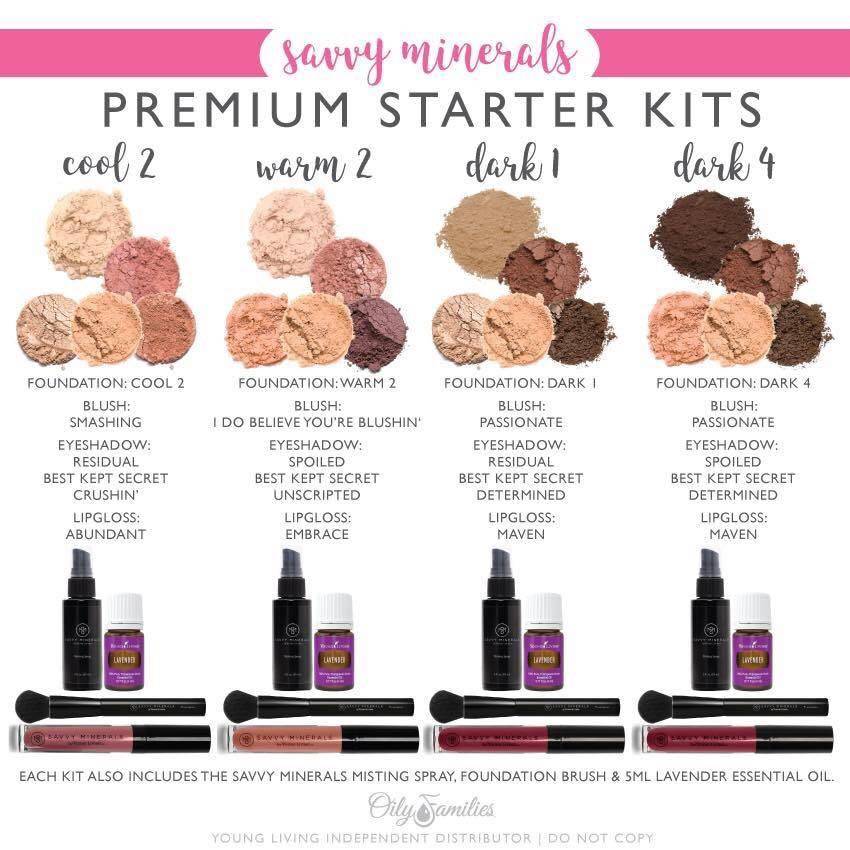 Now you can join Young Living with a wholesale membership with the makeup starter kit!
This premium starter kit joins the starter kit family as one of the ways to obtain a free wholesale membership with Young Living. The most popular one is the essential oil kit. You can also join with a Thieves Kit or a Ningxia Red kit, and now with this amazing makeup!
Have you ever stop to consider what you put on your skin? It's our largest organ, and it's irreplaceable! Is your face worth it? I hope you think it is - it's the only one you get! It has to last us a lifetime ;) But not only will you guard that pretty face, no toxins will enter your bloodstream via the skin! Here is what is NOT in our makeup!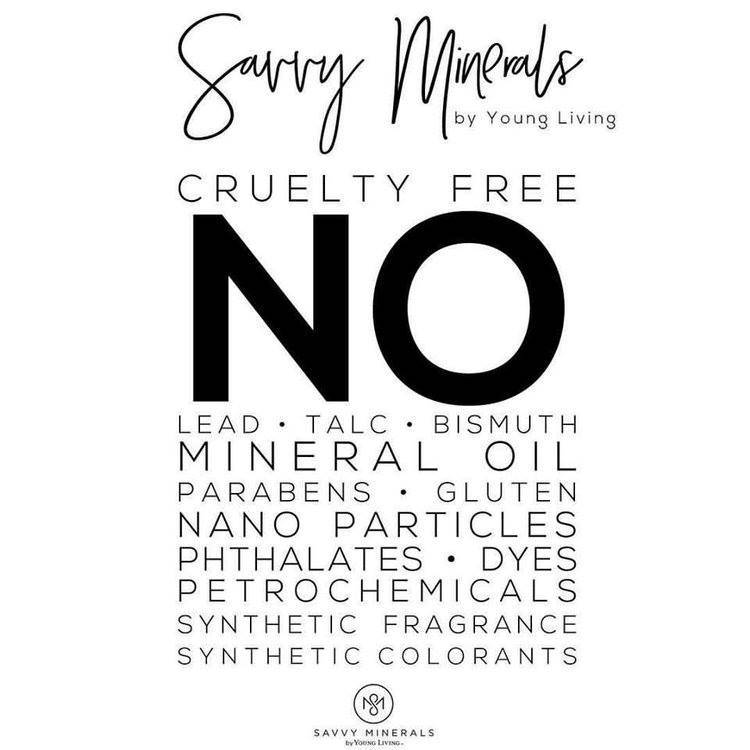 Awesome Value!
There are FOUR different kits to choose from, which I'll profile below. The retail value of this kit is over $300!! If you are not a Young Living member already, you'll get the added benefits of being able to purchase ANYTHING from from the Young Living line of products at the 24% discounted wholesale price. If you already ARE a YL member, you'll still see a nice savings. All of YL's starter kits are deeply discounted - the deepest discounts the company gives. The wholesale value of these kits are over $200, and existing members can purchase ONE per account for $150!
I'm SO excited about this that I am doing a private little extra bonus! Anyone who orders a Young Living Savvy Starter kit in February will be a FREE black canvas makeup bag with the Savvy Minerals logo. If you are already a member and you order a kit, you'll have to let me know you ordered one!
OK, without further adieu here are the FOUR options of this kit!! If you have any questions on the colors, please ask! I'll be in touch soon with the rest of the specials for February along with my events, which will include an event for my local members where you can come and try all of the colors in these kits except for Dark 4!
First up, the Cool 2 kit!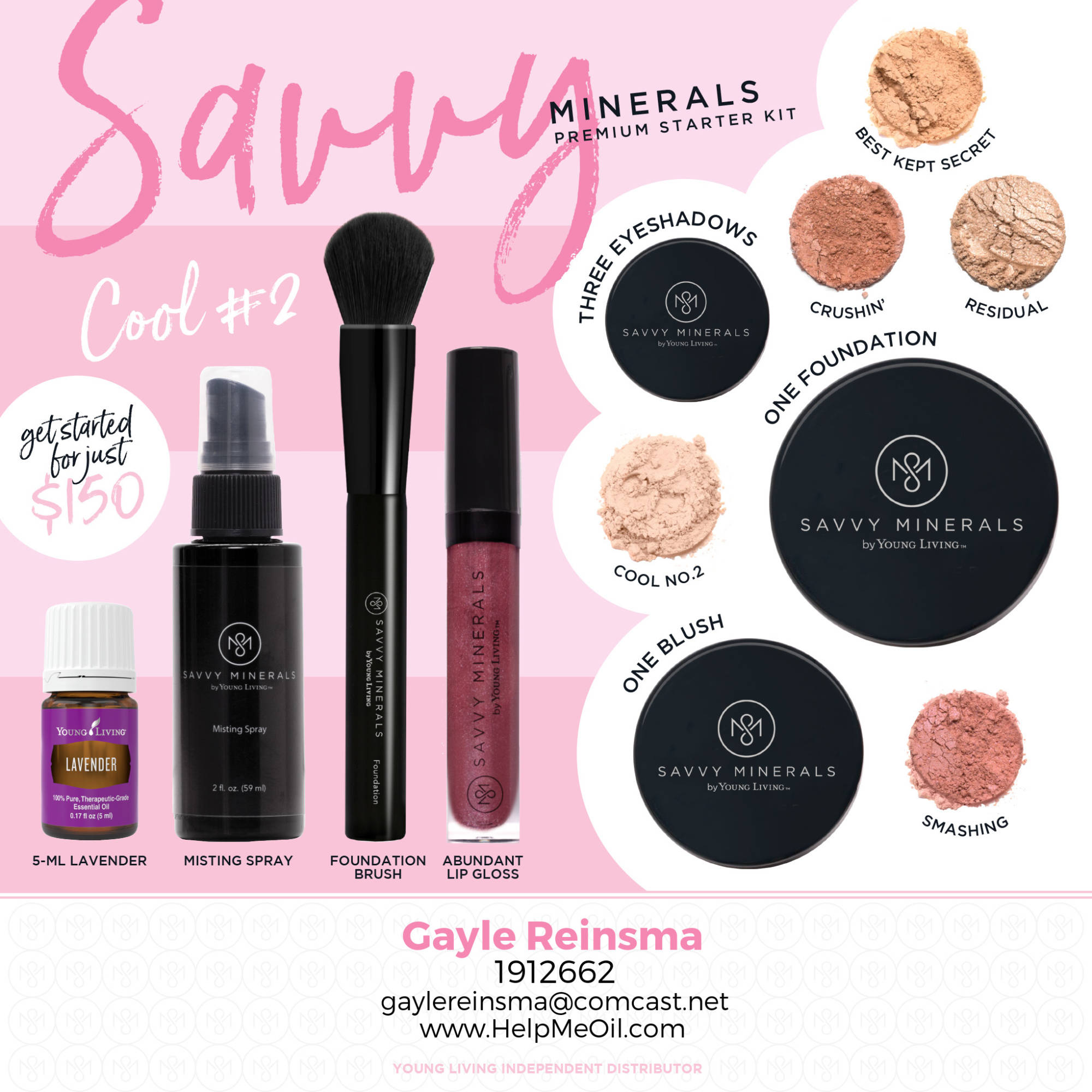 Warm 2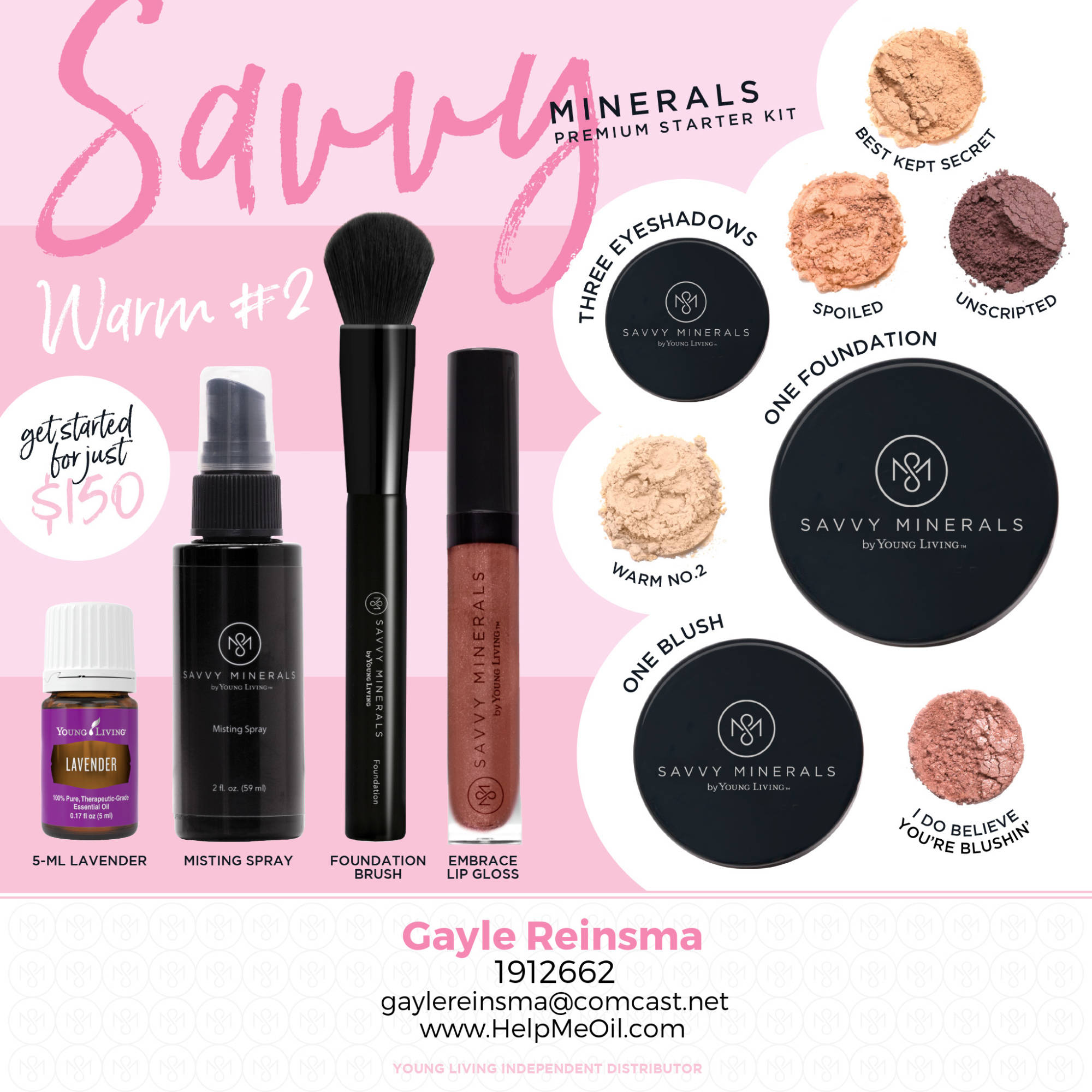 Dark 1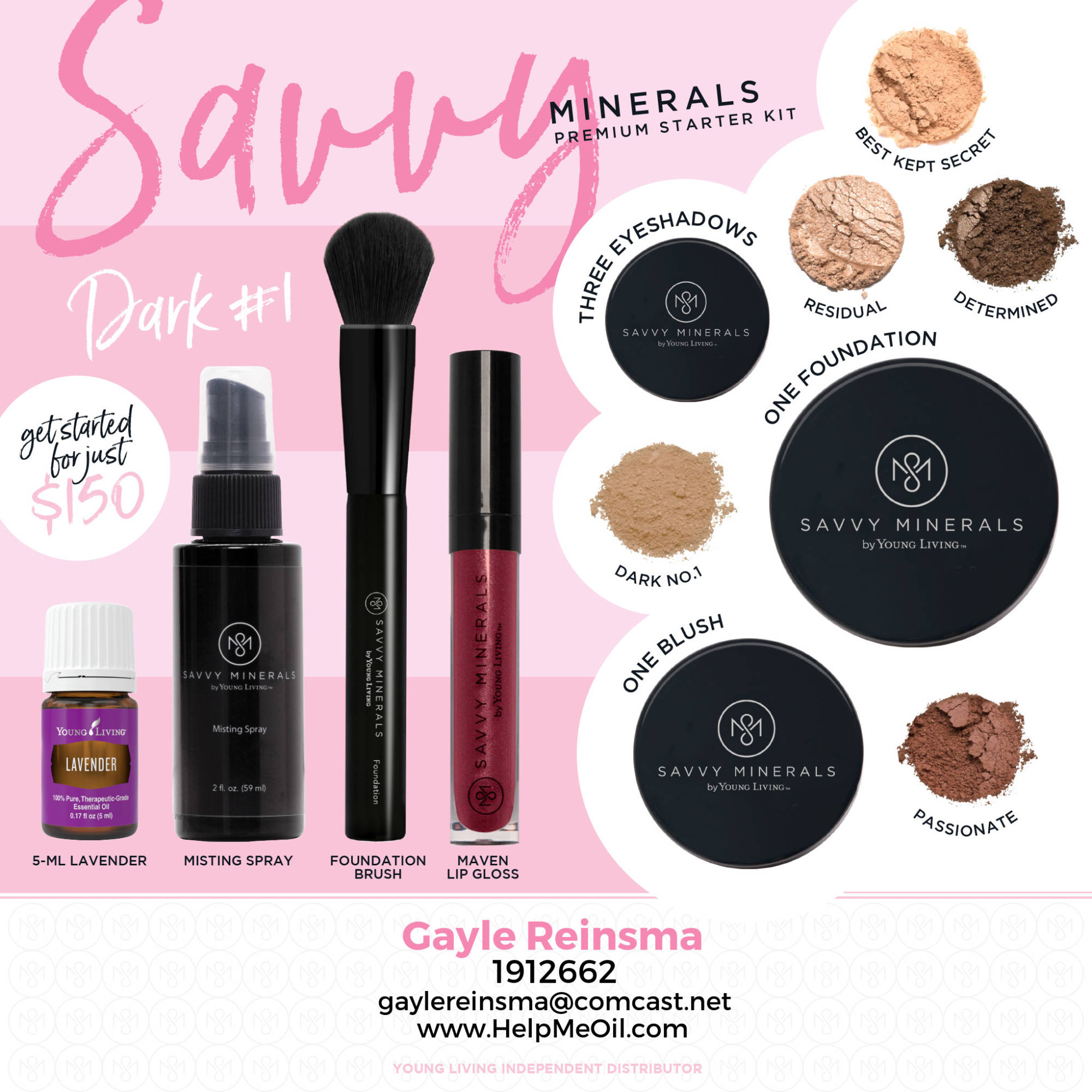 Dark 4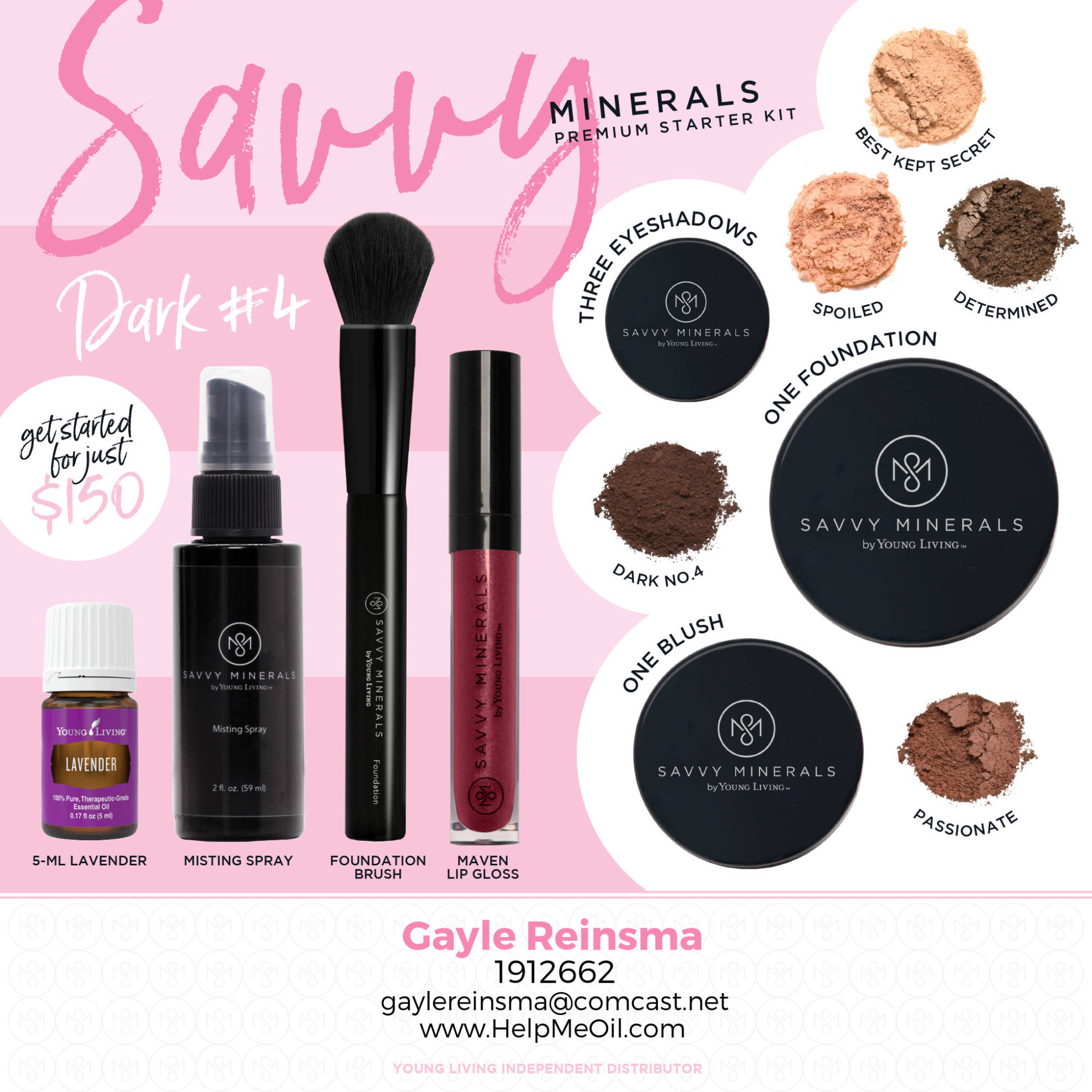 Like getting all of these ideas? Don't miss a single post! Be sure to join my e-mail list today, and let me know others ways I can serve you :)