May 4, 2021 02:26 PM Central
Gayle Reinsma
JOIN YOUNG LIVING A WHOLE NEW WAY!
I almost missed it and you may have as well!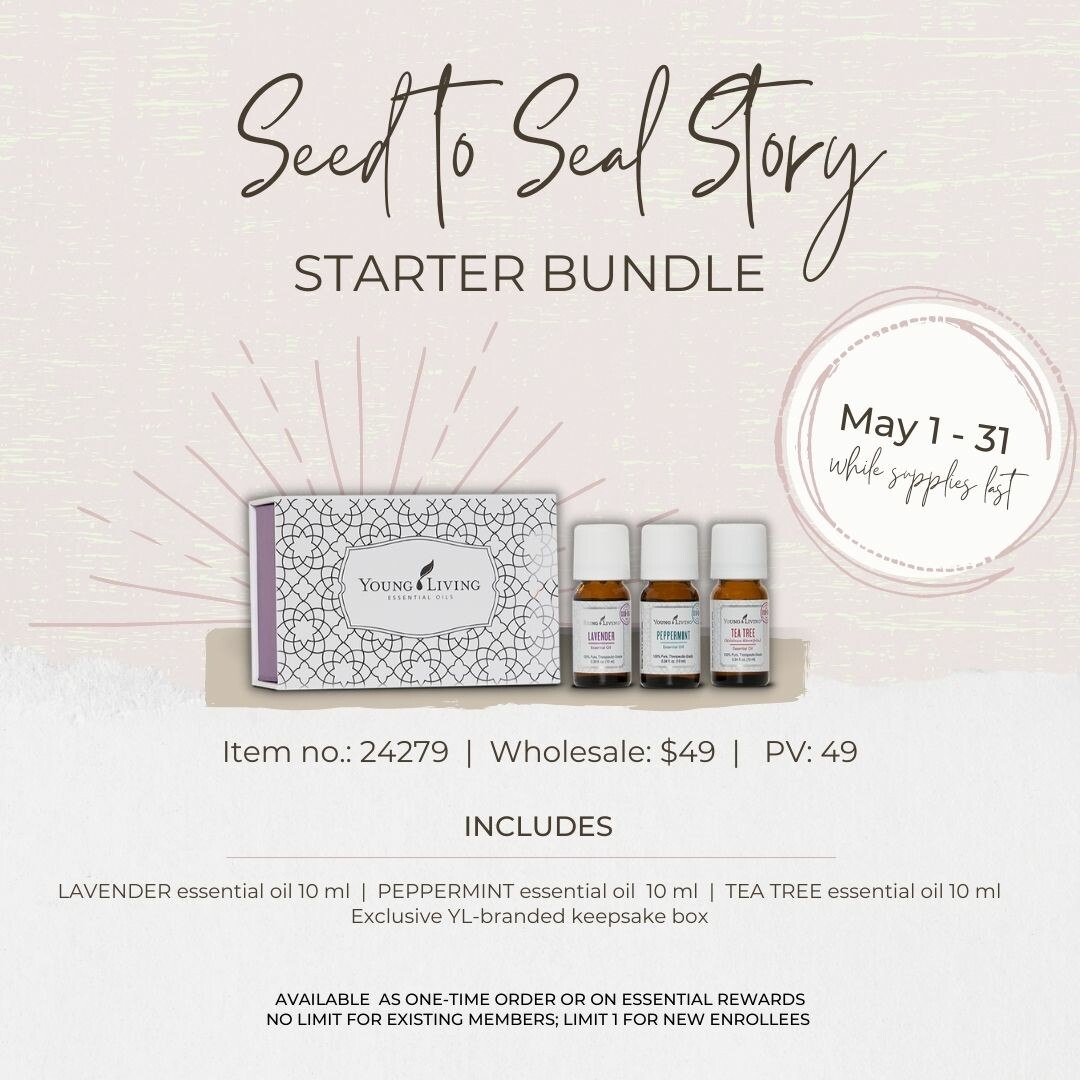 This LOVELY set, with a designer decorative box, pretty enough that I display open, is not only discounted for May, it's also YOUR gateway to all things Young Living at a discount!! It's a Starter Kit!
The inside of the box is a GORGEOUS picture of our Lavender farm in France at Sunset. It makes you want to go there and just fall asleep in the Lavender! But what's inside that box that is pure gold. The finest, highest quality essential oils ON EARTH, are inside.
Yes, you will find uniquely packaged 10ml sizes of our Lavender, Peppermint and Tea Tree. They, like all of our essential oils and CBD, and simply the best there are.
EVERYONE gets a shot at this "discounted for May" product, and for the person who never was lucky enough to have a Young Living Membership, or had theirs lapse, this is the PERFECT way to get going. Yep, this kit unlocks that elusive 24% discount to EVERYTHING Young Living! And if you are gracious enough to select me as your "person", you get my almost SEVEN YEARS of wisdom and experience. I'll help you as little or as much as you desire.
How to do this: Click
HERE.
Select "Become a Member" and it will default to me. Where it says "Chose Your Starter Kit", you have options - lots of great ones! If it's this kit you are looking for, hit the tab that says "Specialty Kits" and you'll see this gem! If you want to add any of our hundreds of products (at the discount!)add them under "continue shopping". If you already have an expired Young Living membership, this will reactive your account under your old sponsor. If you had a great sponsor in the past, they will love to see you again! But if you have some random stranger assigned to you but would love to have me sponsor you instead, please fill in my member number, 1912662, and you'll be transferred to me. Super Simple!
Confused? Just select "Contact me" below and I'll set up a time to walk you right through this :)
That's it! Easy and simple. Let's get you using, or once again using your oils!
- Gayle Reinsma -