Mar 10, 2021 09:38 PM Central
Gayle Reinsma
Check out what's Back in Stock! Vanilla and more!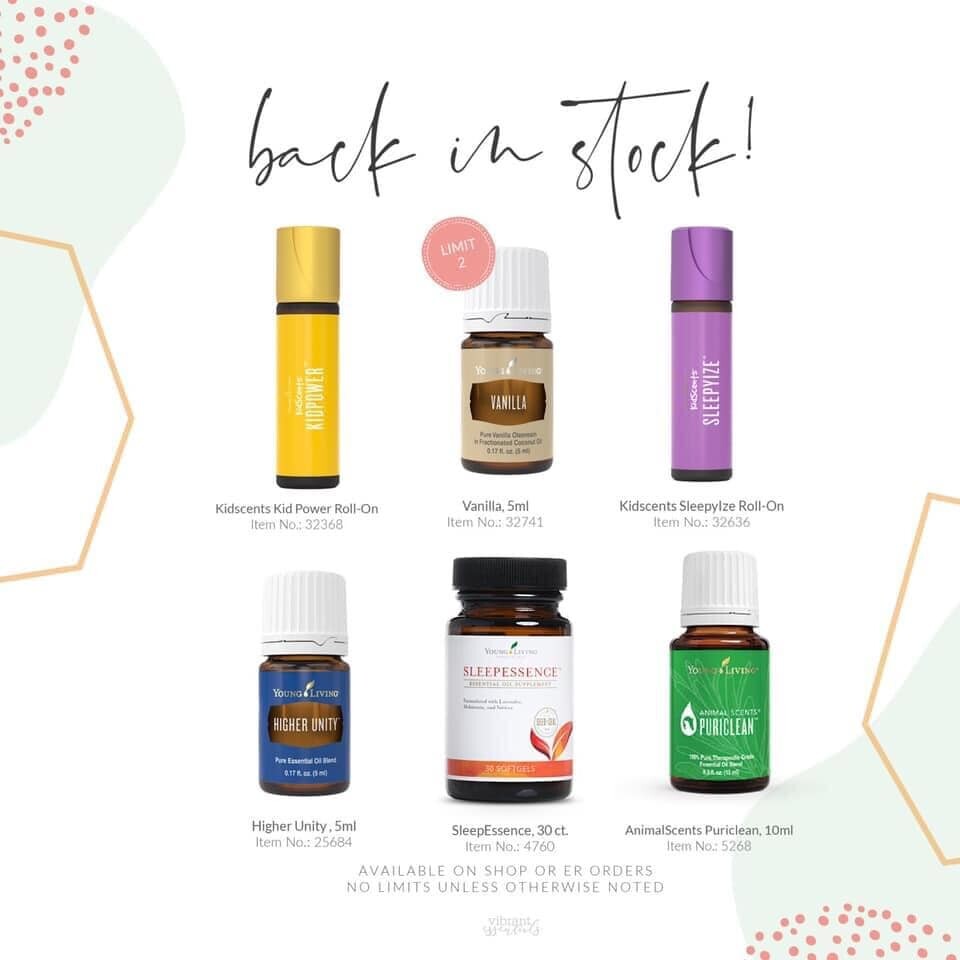 I'm SO glad to see VANILLA and SleepEssence back this week! Not to mention one of our new favs, Kid Power!!!!!


All restocked products will be on Shop and ER with no limits, except for Vanilla with a limit of 2 per account.

These should all be back before 10AM MST on Thursday March 11!

Animal Scents PuriClean (This one doubles as the one I use in my DIY bug spray for my dog!)
Item No. 5268

Higher Unity
Item No. 25684

KidScents KidPower Roll-On
Item No. 32638

KidScents SleepyIze Roll-On
Item No. 32636

SleepEssence
Item No. 4760

Vanilla oleoresin
Item No. 32741
(limit 2)
Who's excited to see these back?!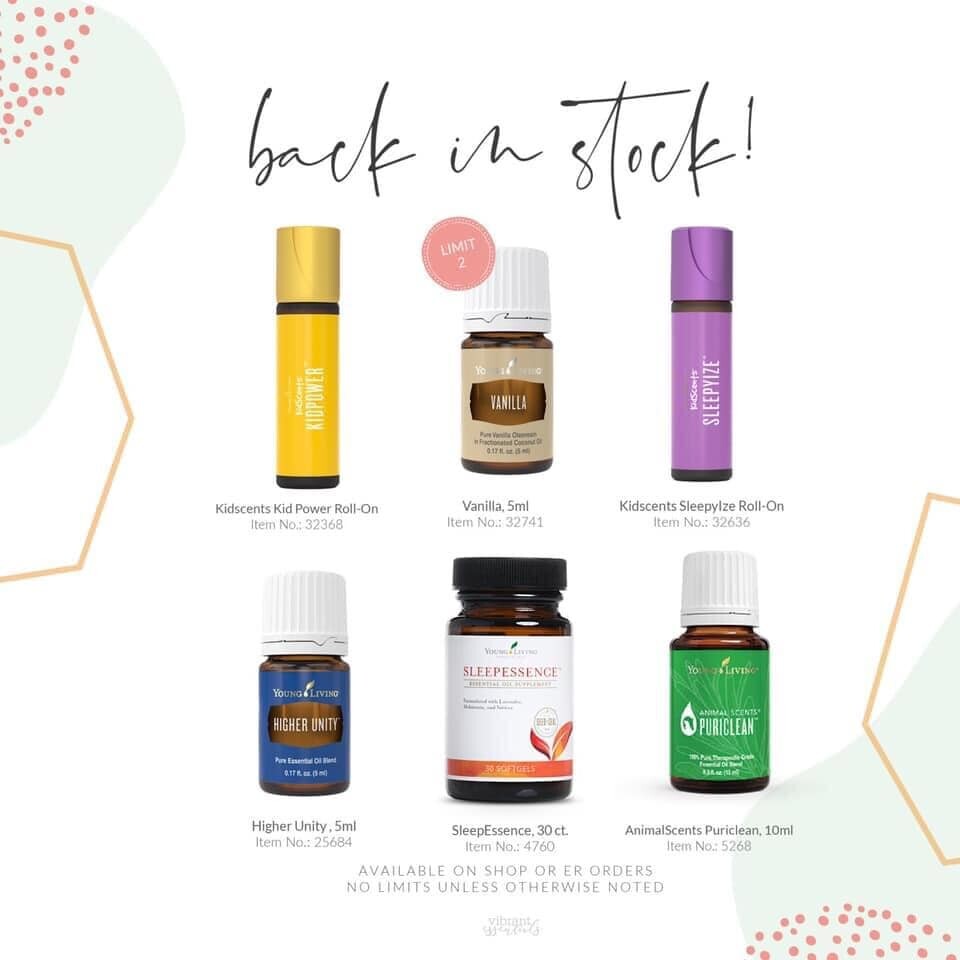 Like getting all of these ideas? Don't miss a single post! Be sure to join my e-mail list today, and let me know others ways I can serve you :)