Oct 23, 2017 10:56 PM Central
Gayle Reinsma
Flash Sale! 20% off of 8 Essential Oils!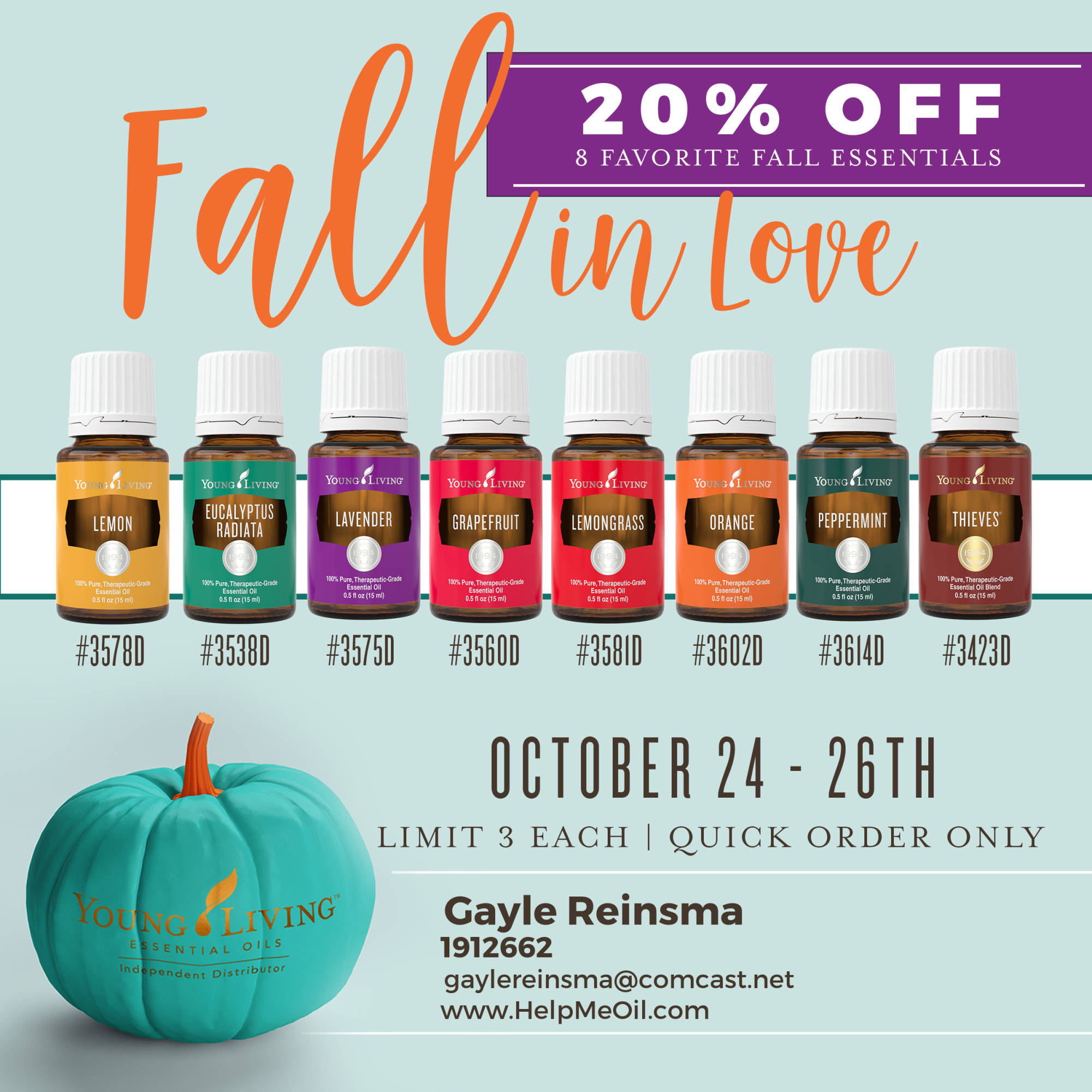 We LOVE October, November, and December in the Young Living world!! New products, Black Friday, Cyber Monday, killer promo's all 3 months. We had our rally and awesome new product, and new, a flash sale on 8 "must have" oils for every household!!!
Lavender
Lemon
Lemongrass
Thieves
Peppermint
Eucalyptus Radiata
Grapefruit
Orange
But hurry, like all good things, this won't last. The deal starts October 24 at midnight MST (1 am CST) and ends 48 hours later, midnight MST on October 26
Go Get U Some!
Like getting all of these ideas? Don't miss a single post! Be sure to join my e-mail list today, and let me know others ways I can serve you :)