Oct 16, 2017 10:12 PM Central
Gayle Reinsma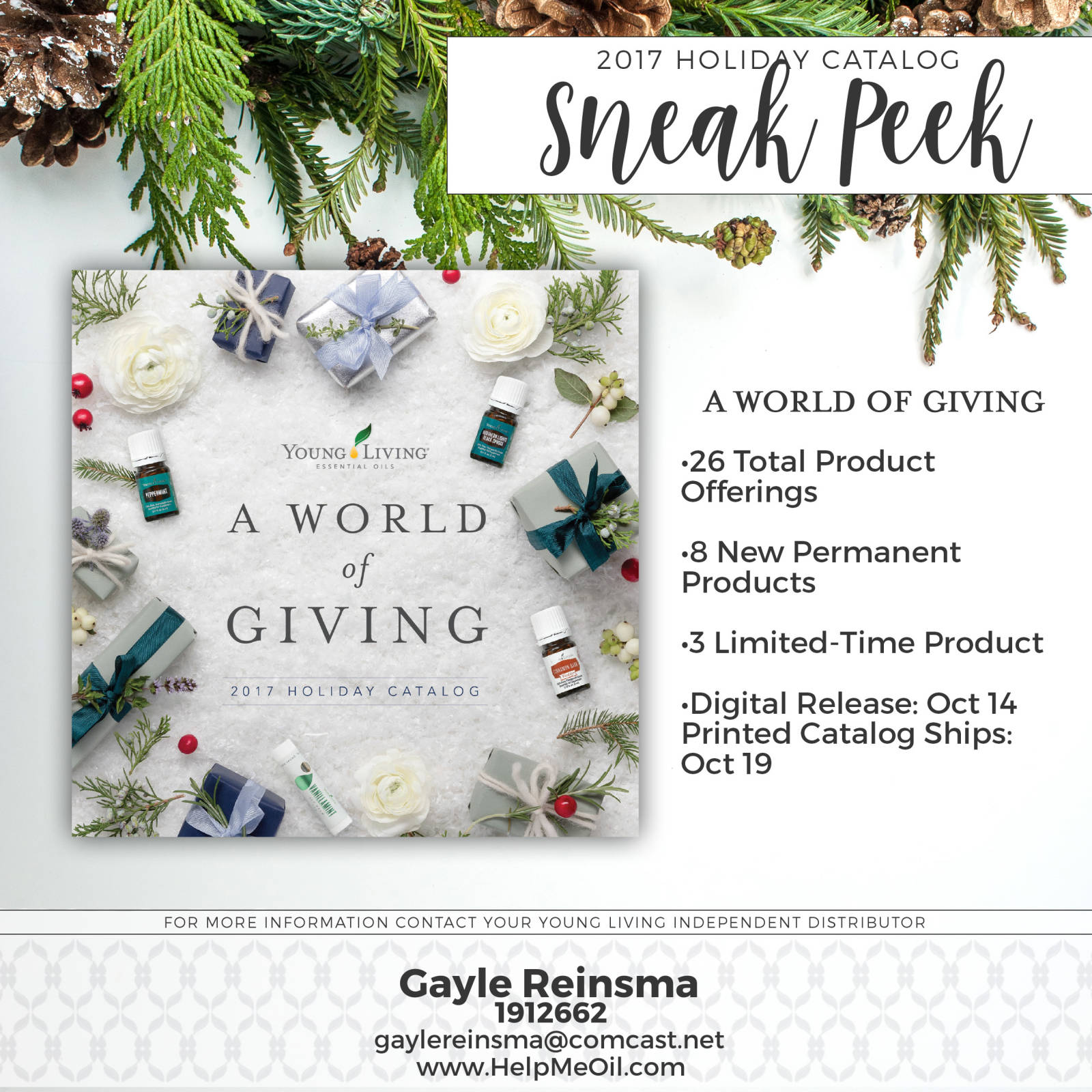 New Product Reveal!
See what Young Living Unveiled at the Rally!
(Read all the way through - tons of info here!)
The Quarterly "Live Your Passion" Rallies by Young Living are always exciting! Filled with exceptional information and exciting news! We learned there is yet another new farm, in South Africa, which will keep our stores of Tea Tree and Eucalyptus Radiata in better supply! As many of you know, Young Living will not out-source oils. That means sometimes we have to do without an oil, and often it was Eucalyptus Radiata. It's a pleasure to learn that we will have a stronger supply!
The most FUN part of our rallies is hearing news about new products and /or product specials!! So without further adieu, let's begin with the NEW products available in our permanent line!!!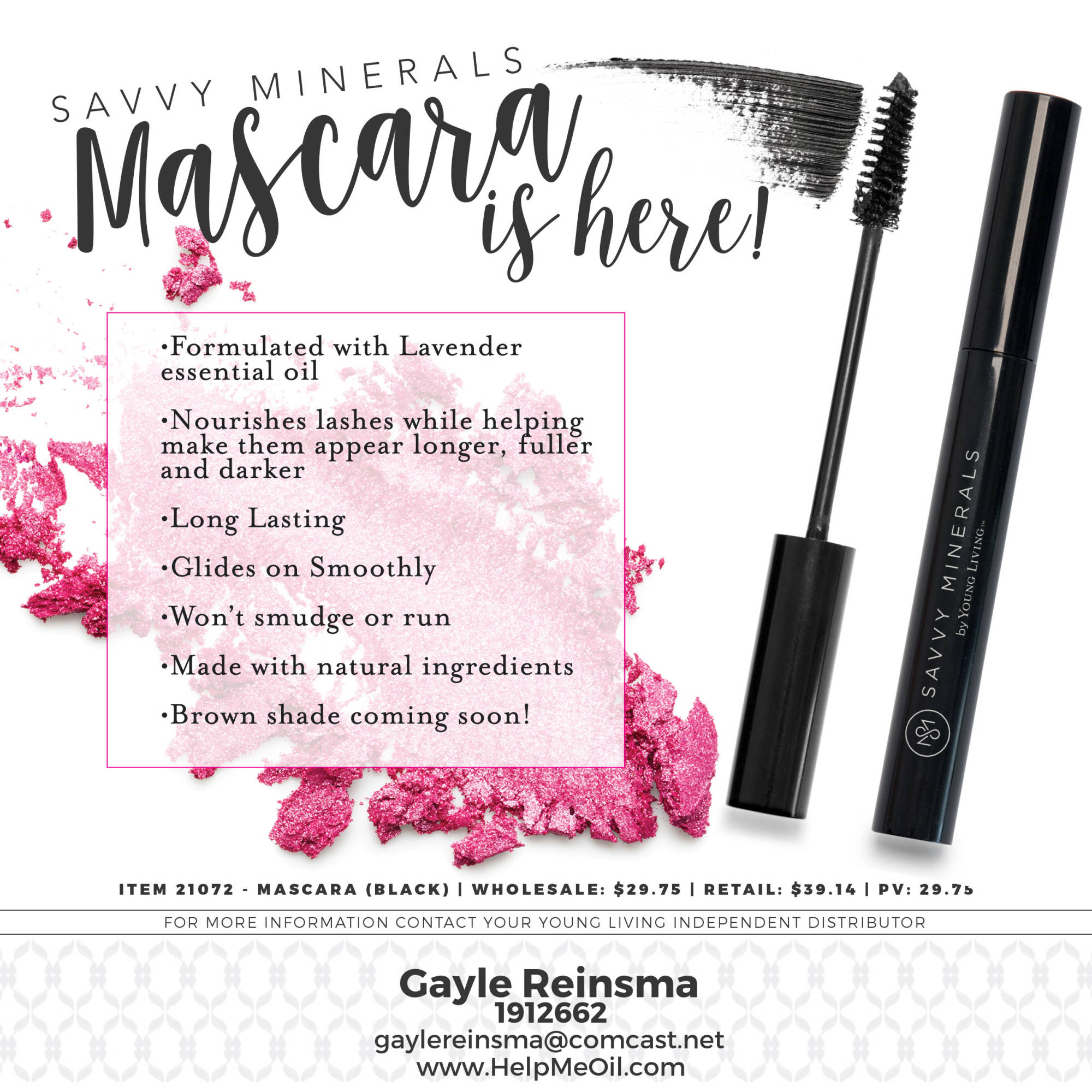 Oh this is big news!!
We have been PATIENTLY waiting for mascara since our makeup launch in June. I mean seriously, this felt like FOREVER lol!! What's the big deal about this anyway? Well quite simply a pure mascara is really hard to find, especially a fine quality one like this. Have you ever gone into a drug store, picked up a tube of whatever only to try it and HATE it? I have. So many are worthless!!! I've literally thrown away brand new tubes!!
I used to use mascara that was rated badly on the Think Dirty app...but worked really well! It was hard to find something comparable, but one day I discovered Sweet Savvy Makeup. It was a pure makeup line created by a Young Living leader in the biz, and I loved it all, especially the mascara! When YL and Sweet Savvy joined forces, the product line was enhanced and made even finer, but the mascara sold by Sweet Savvy was gone for a while as Young Living formulated it to their high standards. It's worth the wait! This one has the Lavender already in it!! (In case you are wondering, for years we have added Lavender to our mascara's to make them work better and to help our delicate lashes.
BUT WAIT, THERE'S MORE!
More Brushes!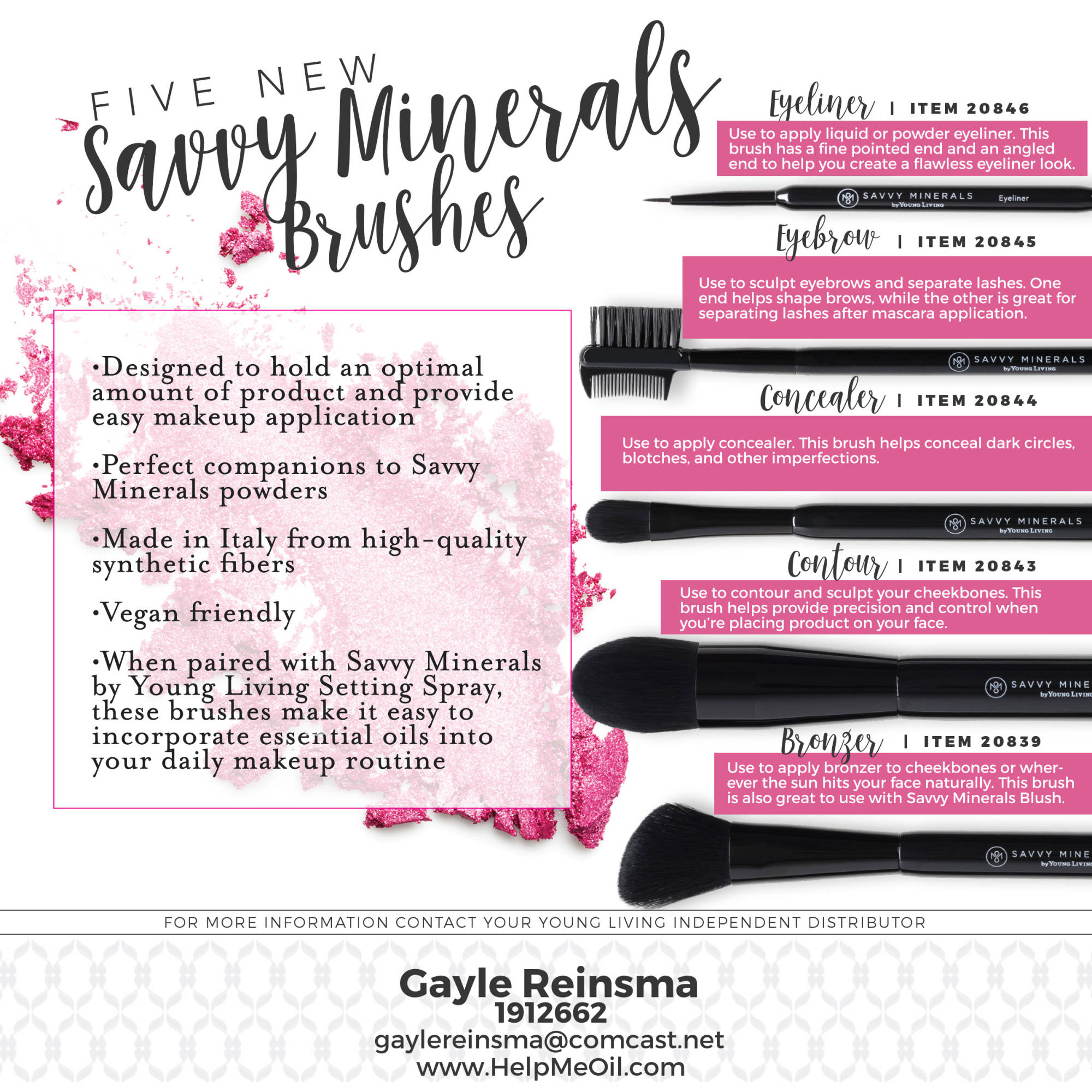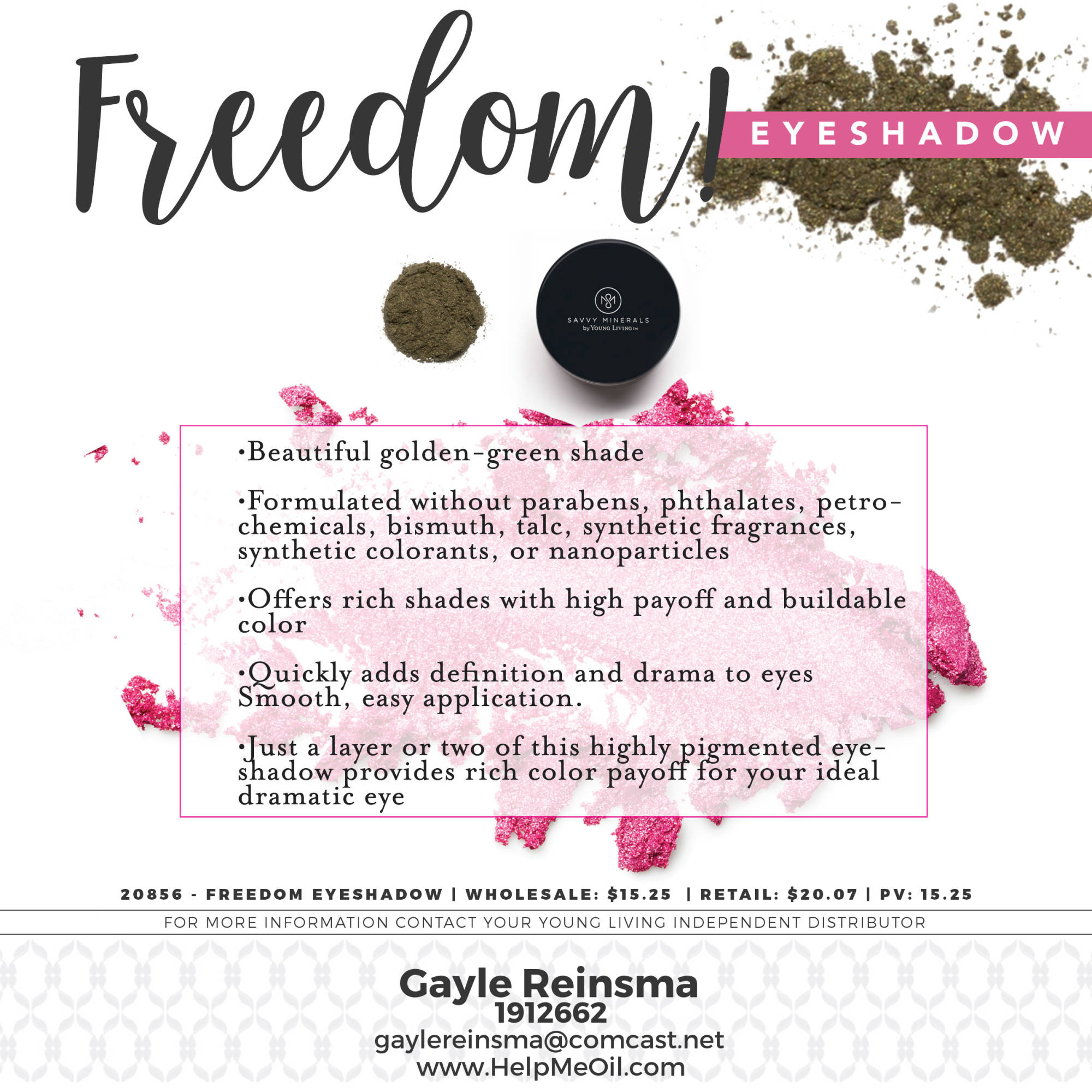 TWO NEW LIP GLOSSES!
NEW LIPSTICK!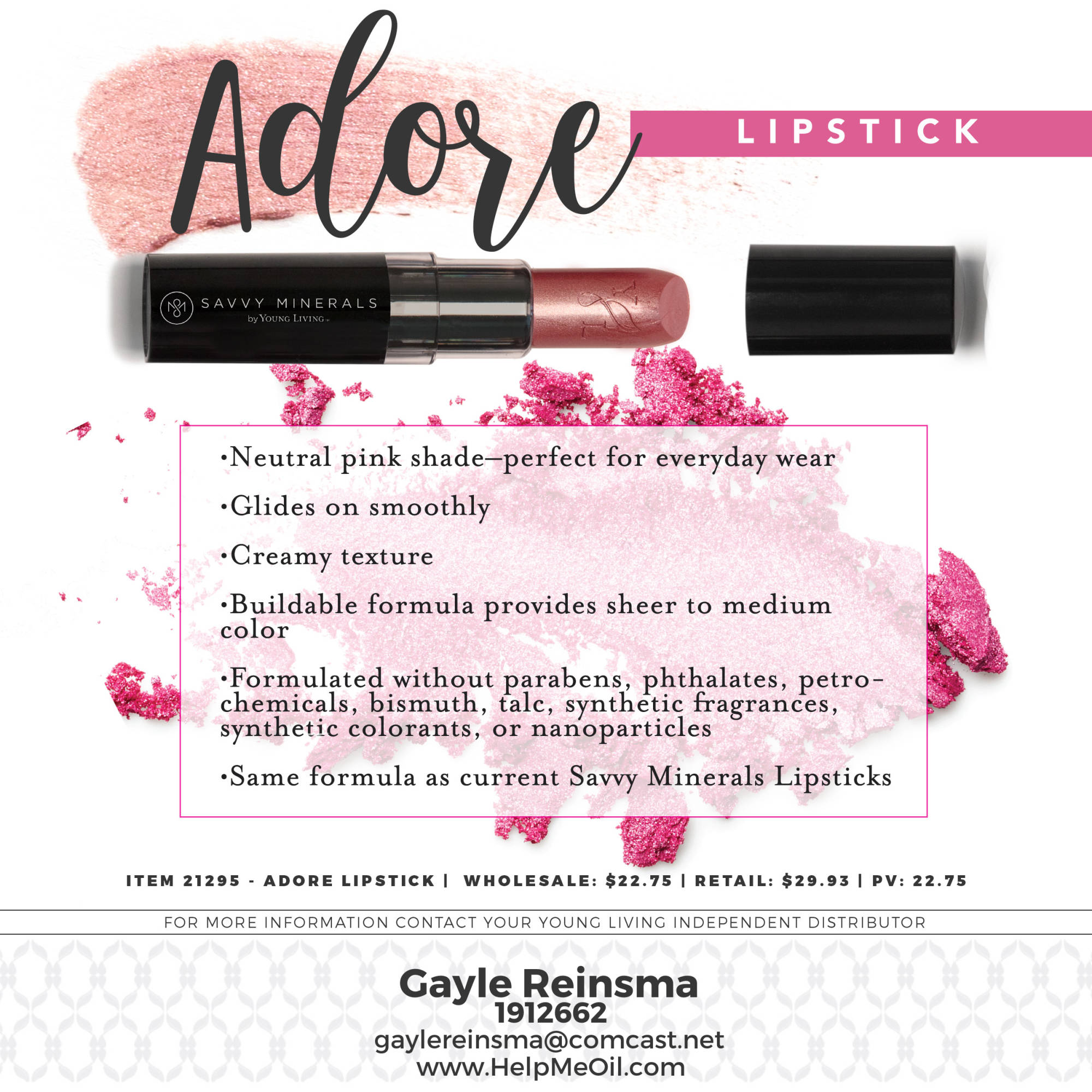 READY FOR THE HOLIDAY PRODUCTS?
I'll bet you are! The Holiday catalog is always special! Lovely items, gift sets with savings (they are always bundled at a savings!!) but alas, like the holidays, they are only here for a bit!! Read on, and if you see something you love, order asap!!
TREE STICKS ARE BACK! New scent added!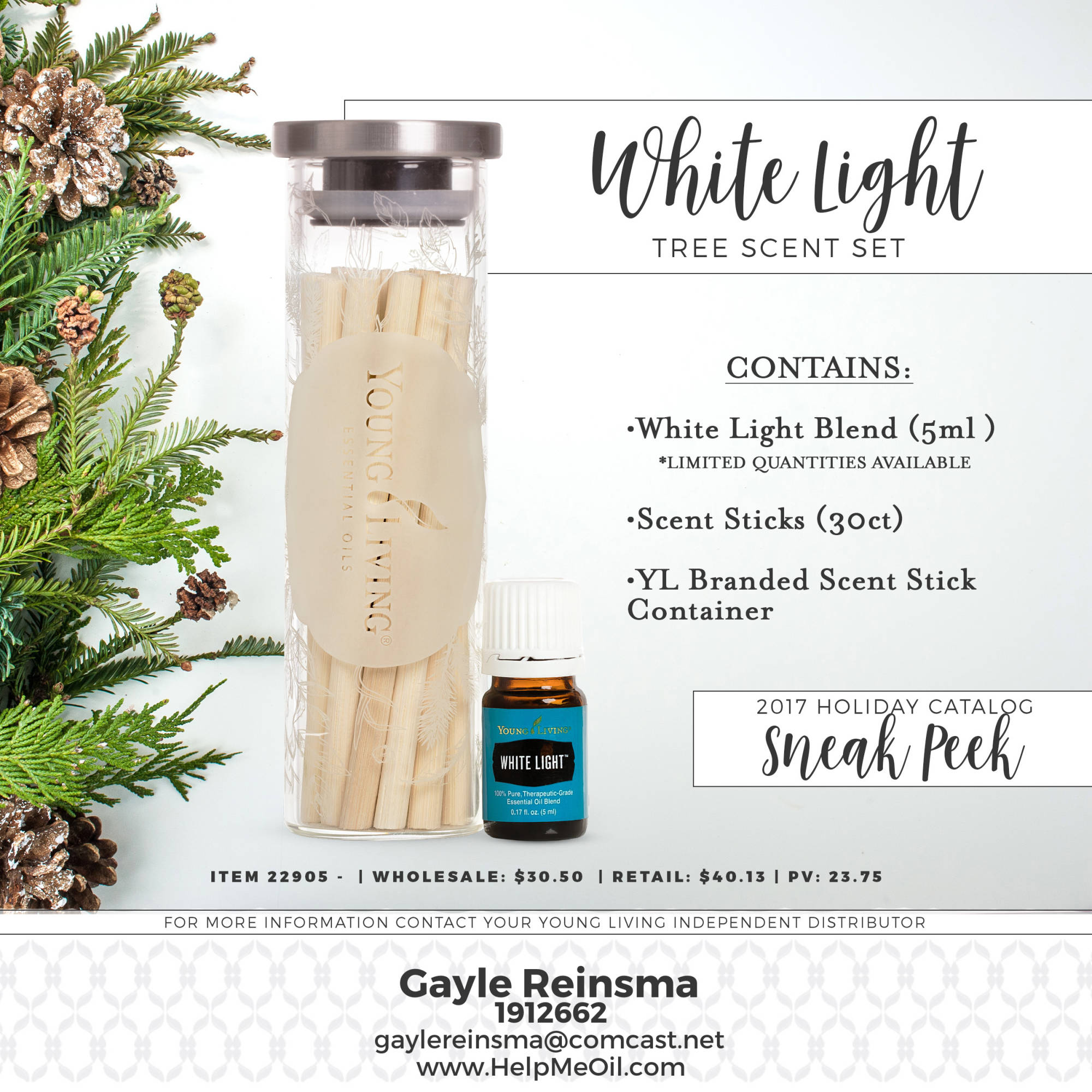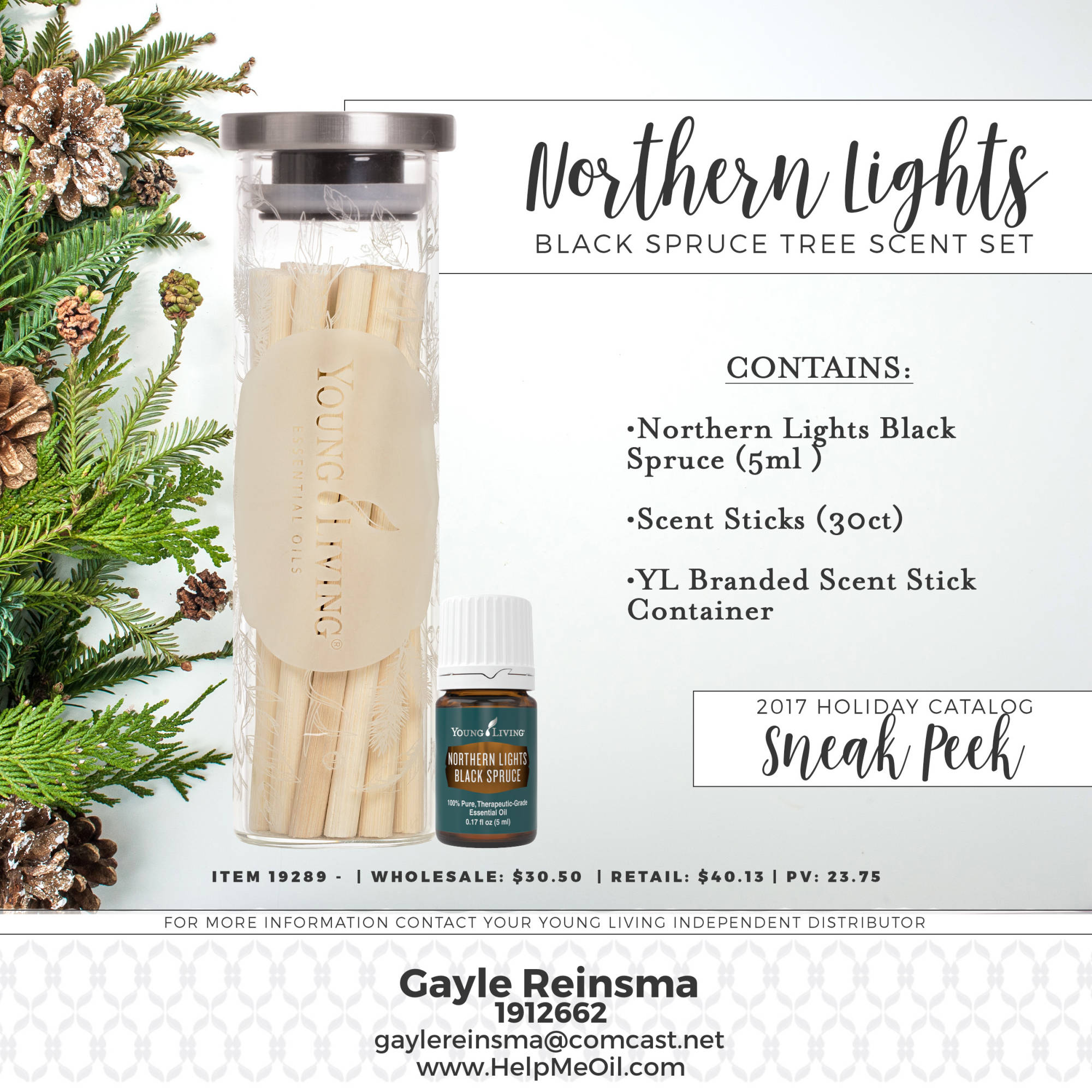 Pet Chews for Dogs AND Cats now too!
Young Living did not forget you, cats! These gift sets are so cute! For a limited time, your fur baby gets a free toy!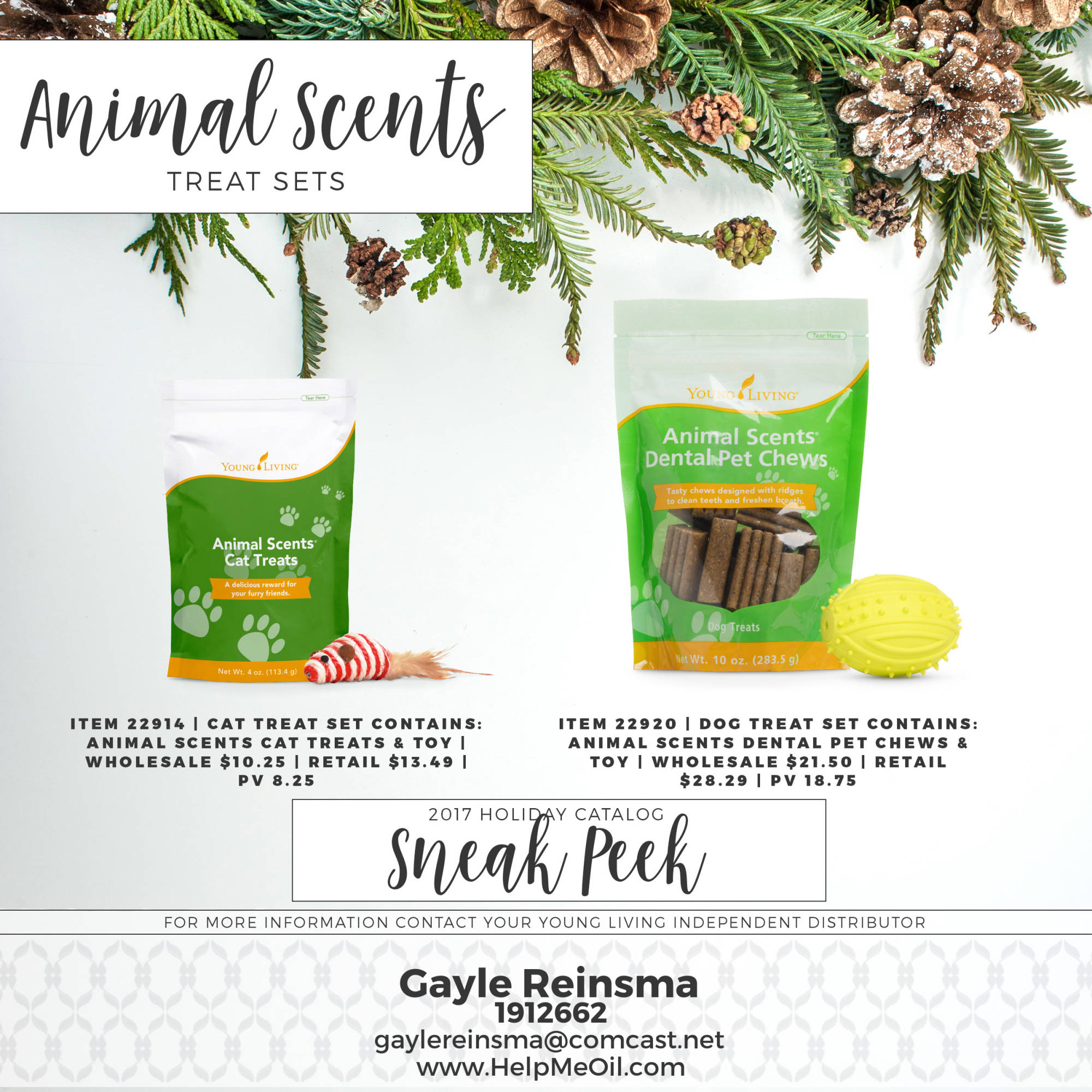 At home Ningxia Bar!
Club red is always a hoppin' place at convention!! Now, learn hot to re-create awesome refreshing Ningxia specialty drinks to enjoy at home!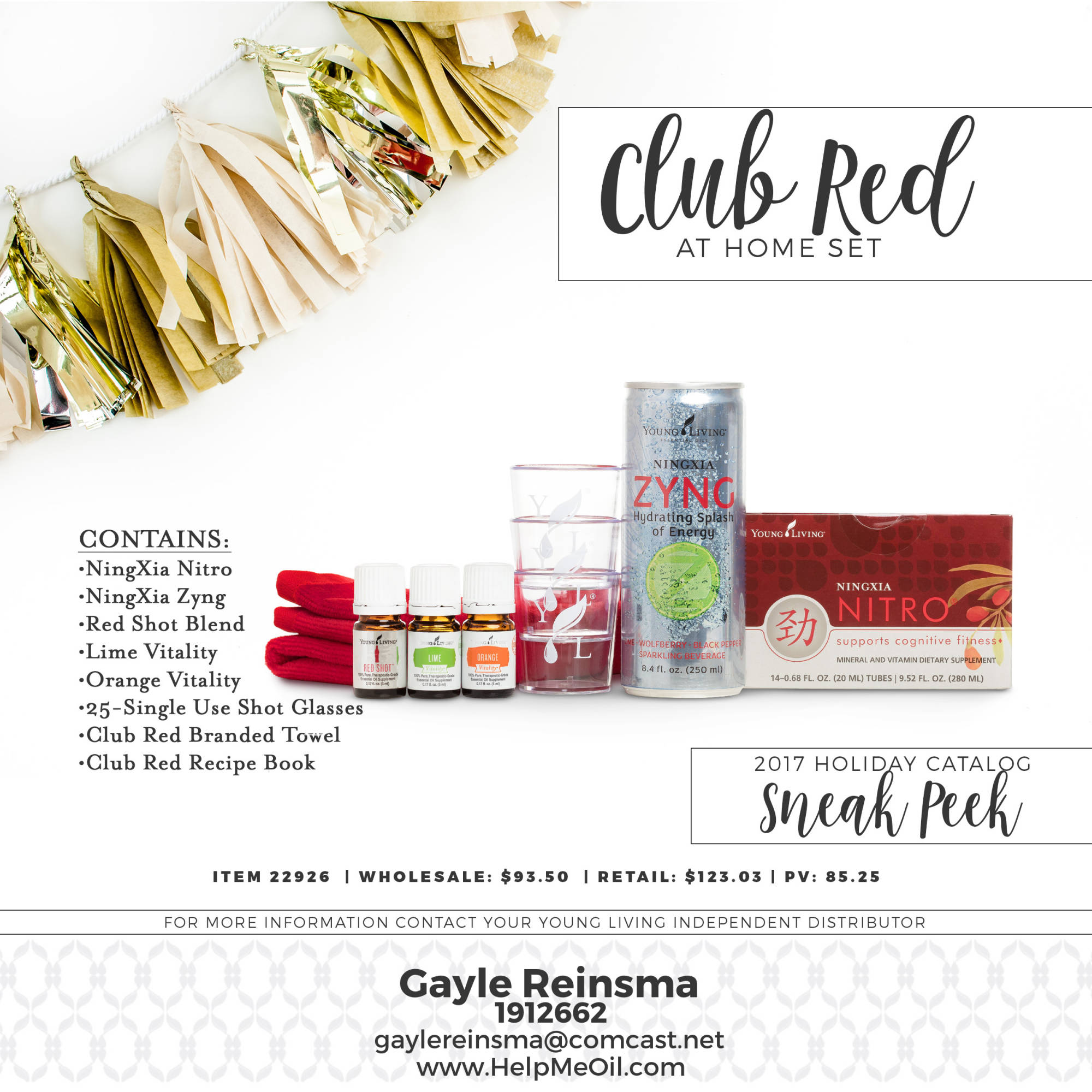 EXCLUSIVE HOLIDAY MAKEUP SET!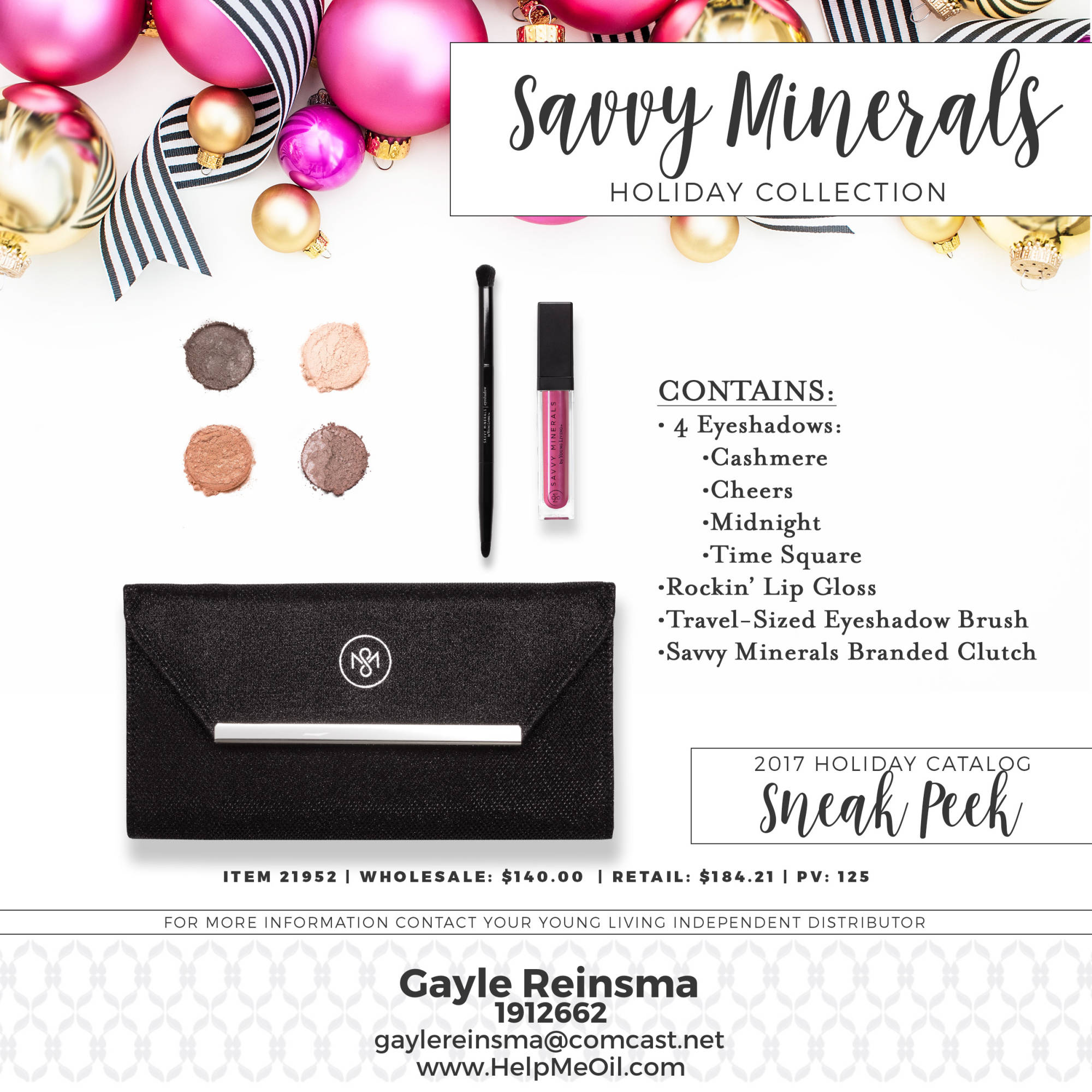 Treasure of the Season Limited Edition Oil!
This special edition oil at the holidays is 2 kinds of Frankincense, Idaho Balsam Fir and Christmas Spirit. A special blend! And some cute diffuser jewelry too!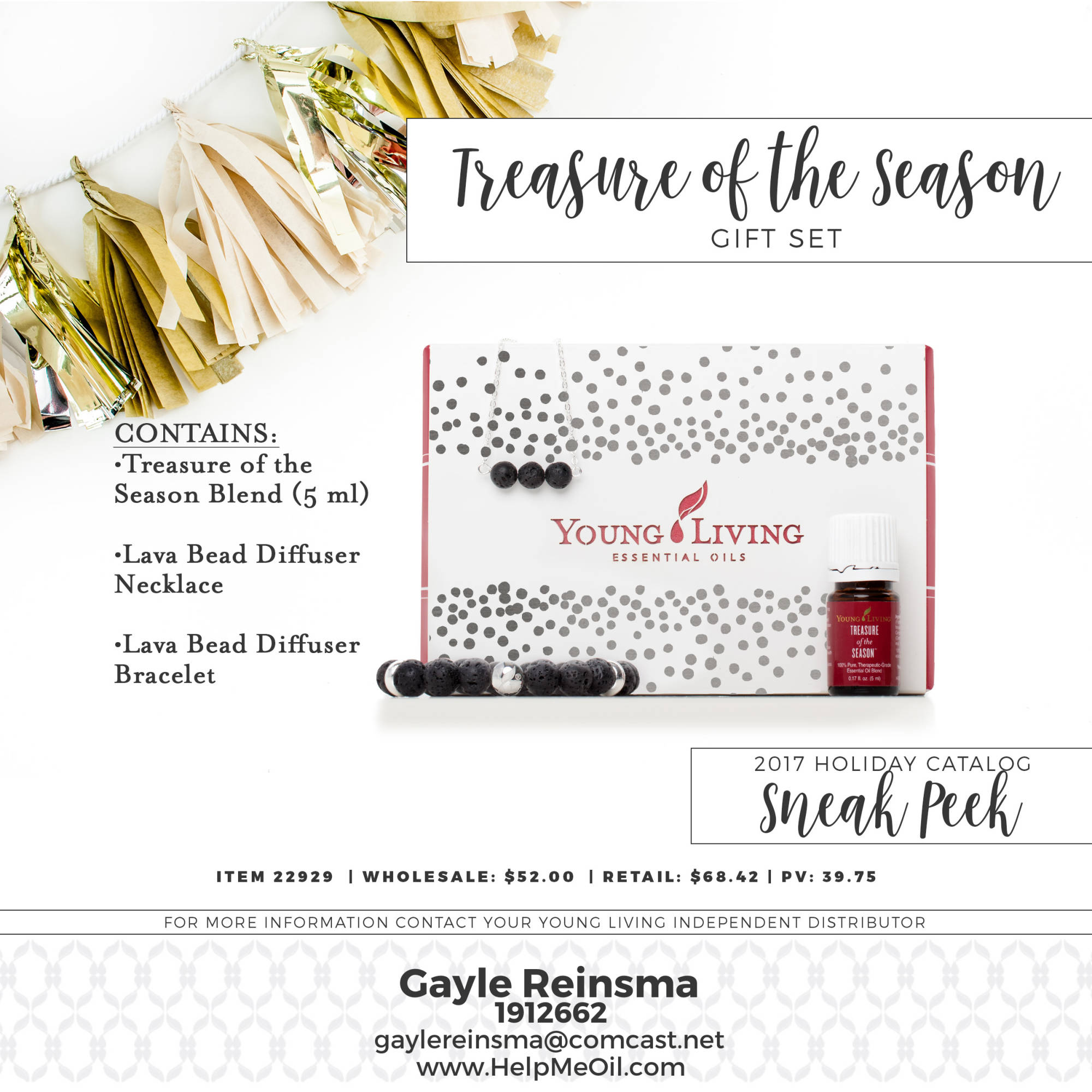 Luxurious Bath Bomb Set!
Our Bath bomb are top notch! The finest made!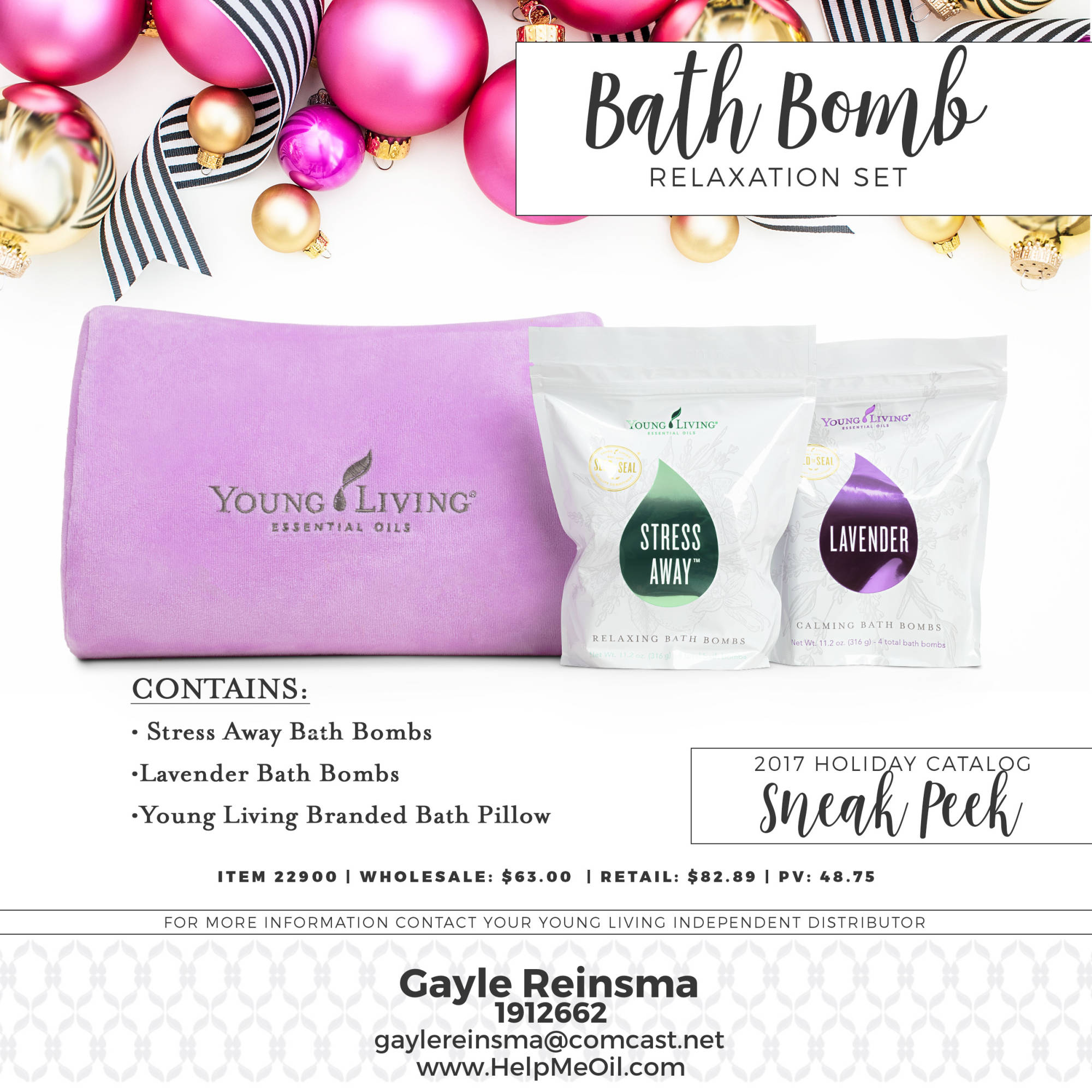 For the Yogi in your Life!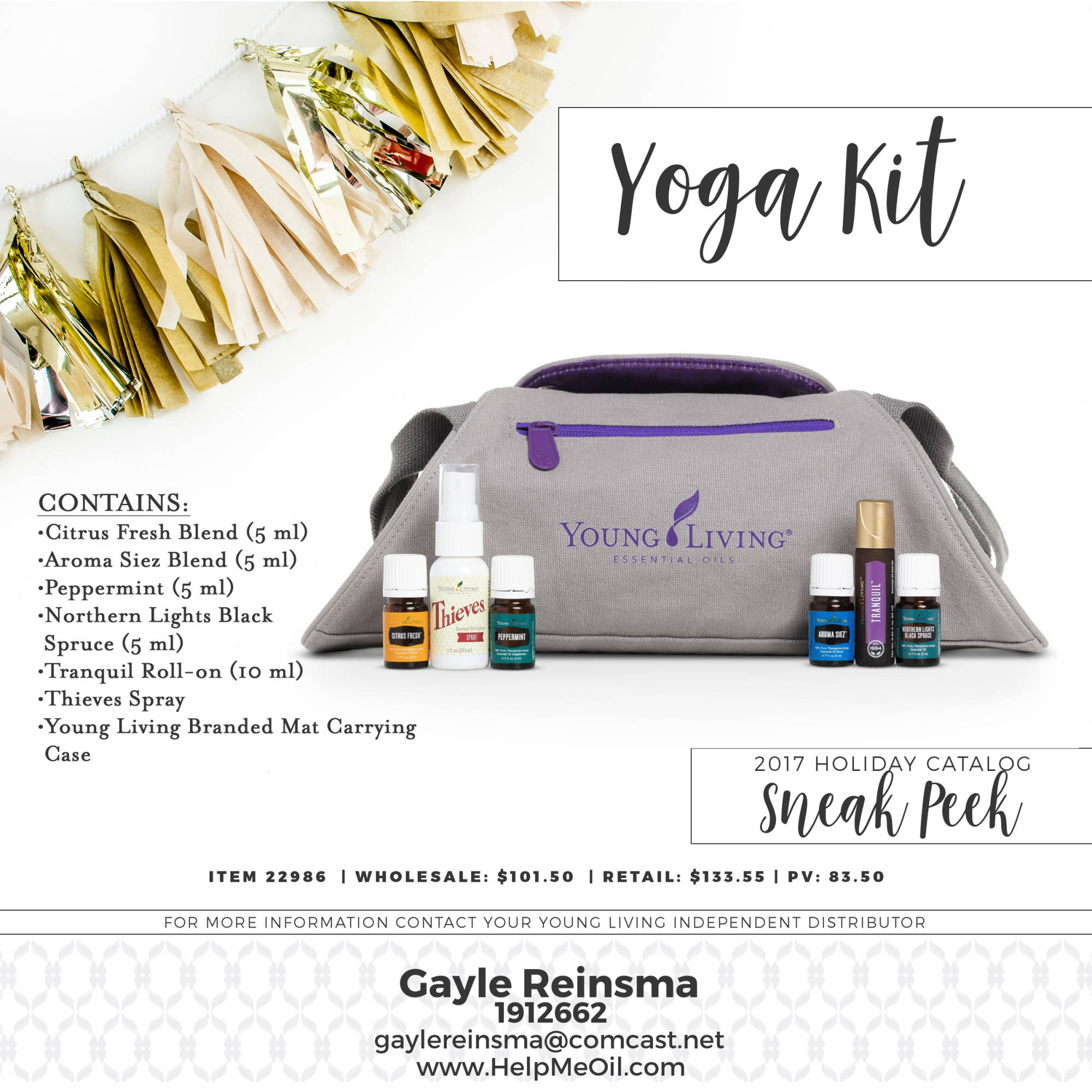 Holiday Room Spray Set!
Room sprays are easy, fun and a great way to remove toxins from the standard air fresheners out there. Did you know those cans of air freshener are filled with things that can make you sick and disrupt your hormones? 15 drops of essential oil ant 4 ounces of water, with 1 drop of a pure dish soap or a little witch hazel to emulsify, and you have got yourself a perfect sub!
Ecuadorian Chocolate -oh my!
Yumm-o alert! This chocolate is not only tasty, it's good for you. Get em as this set, or as singles.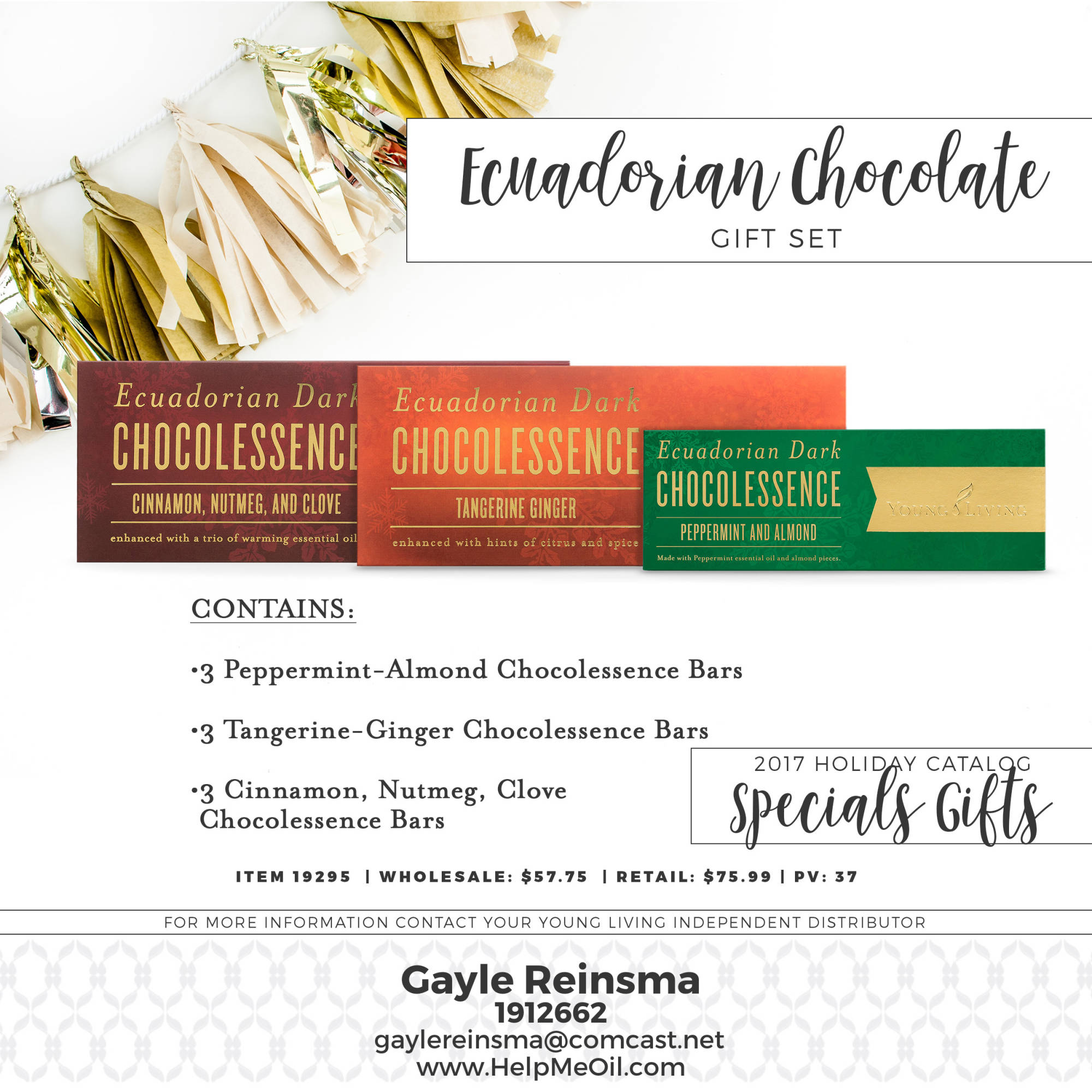 The Always Popular Lip Balm Set!
Don't snooze on this cute set! It sells out every year! You get a super deal on 4 lips balms, which includes the holiday only blend of Vanilla mint! Comes in a CUTE package, but nobody will yell if you split them up!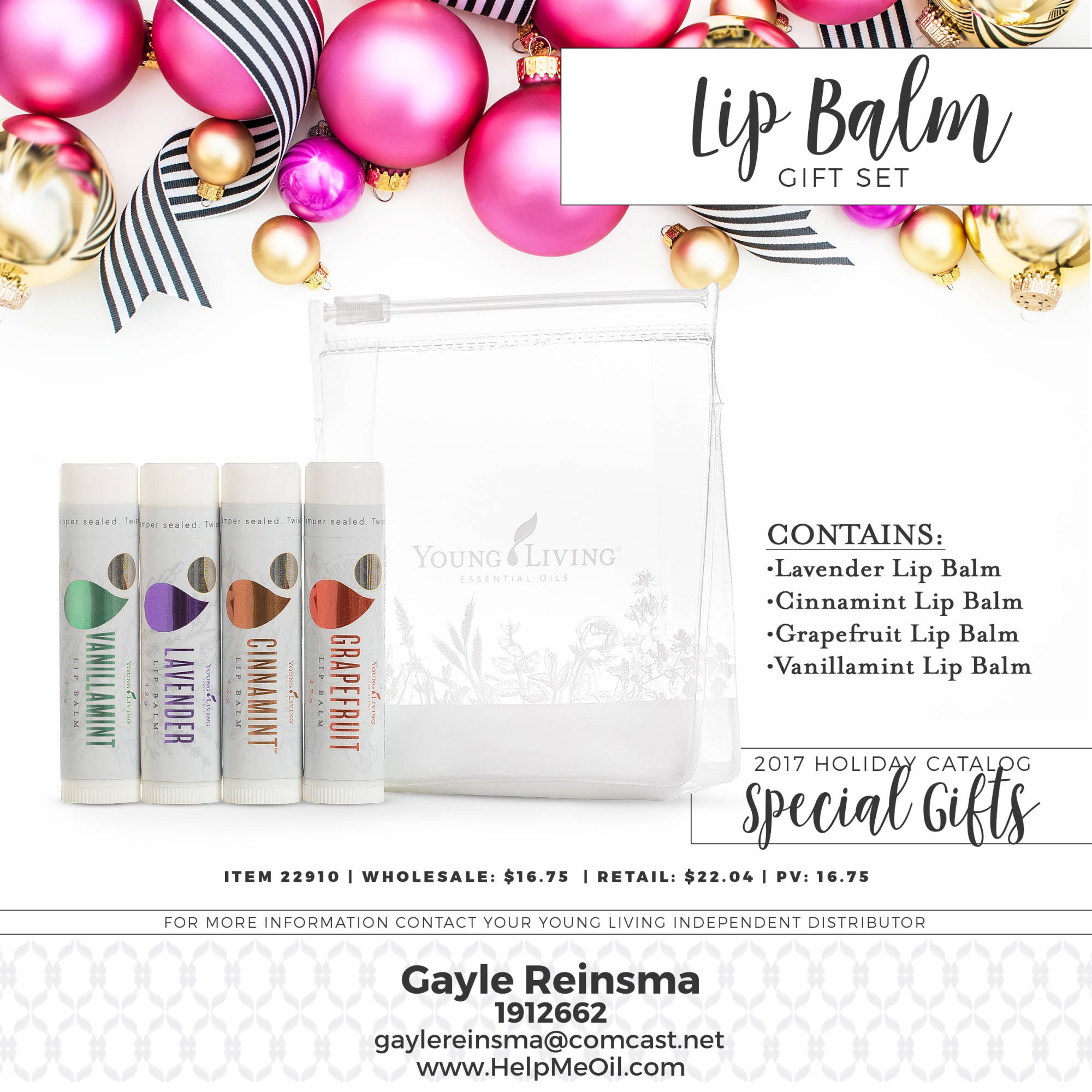 Essential Blends!!
The blends sets are always a great deal annually! This one does not disappoints! With user faves such as Citrus Fresh, Joy, Thieves and DEEP RELIEF!! IN A 5 ML!!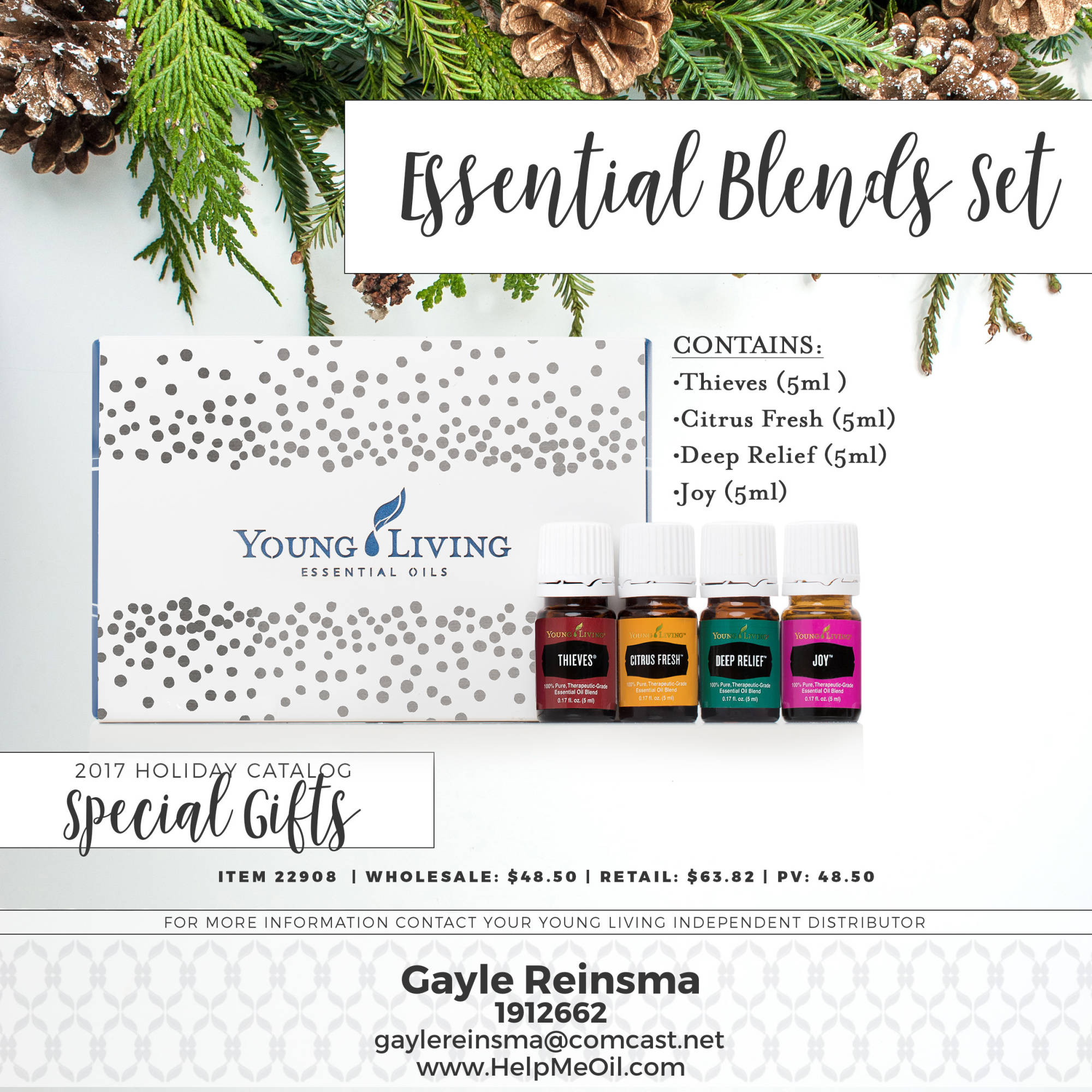 Annual Essence of the Season gift set!
This Christmas staple contains resins!! Resins of Frankincense and Myrrh. (Ask for a resin burner for Christmas!). It also have the essential oils of Frankincense, Christmas Spirit and Myrrh.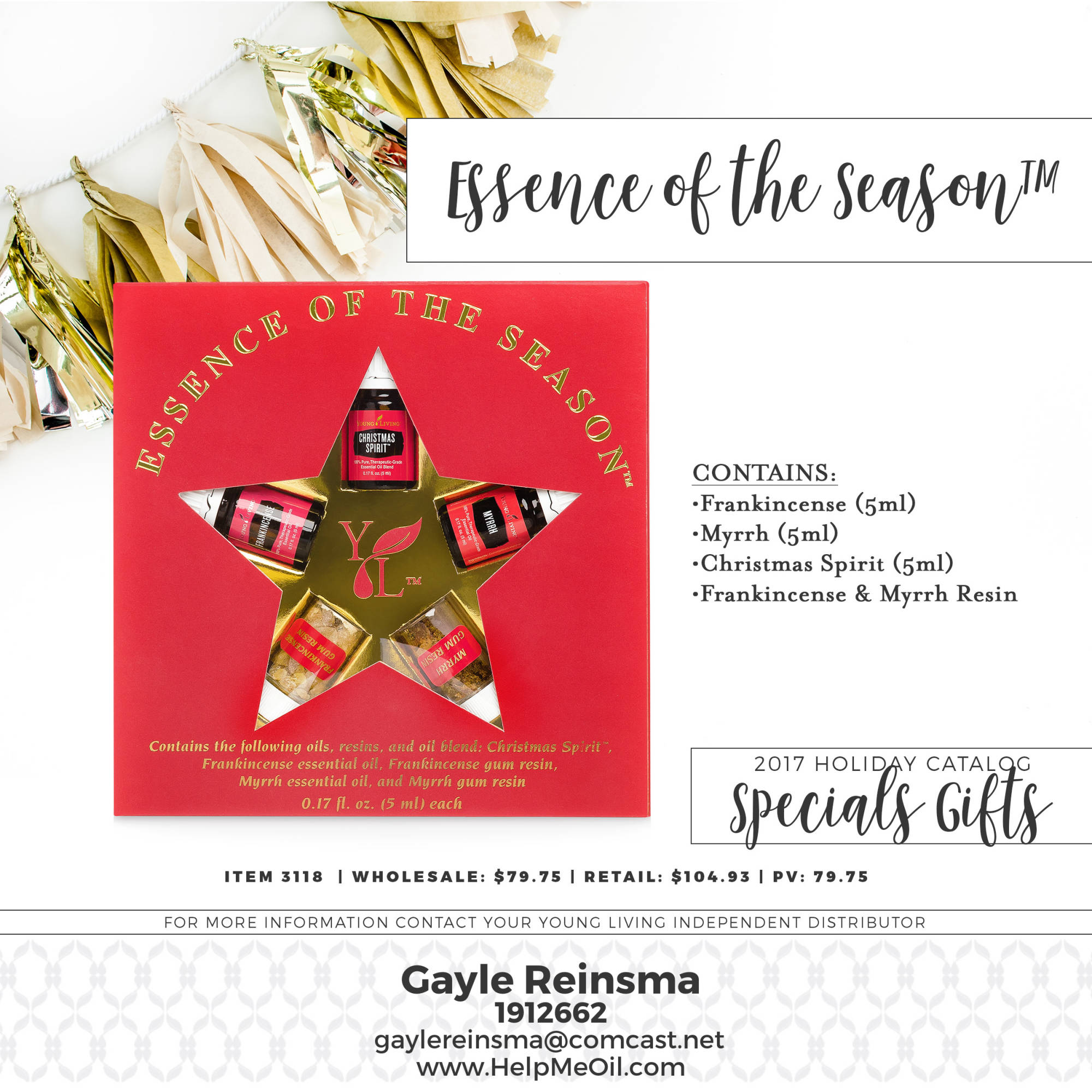 Vitality Tea Gift Set!
Awesome mug set with 3 vitality oils

: Cinnamon Bark, Clove, Lemon

and some recipes to keep you healthy all winter!





Einkorn Breakfast Bowls!
What a great idea! Put handles on those bowls! We carry them all over the house anyway!

Gentle Mist Personal Diffuser
Spiffy idea! This nifty gadget is sold in a set with Lavender or on it's own!

Seasonal Wellness Set!
While these items are available all year, in bundles like this you save some $$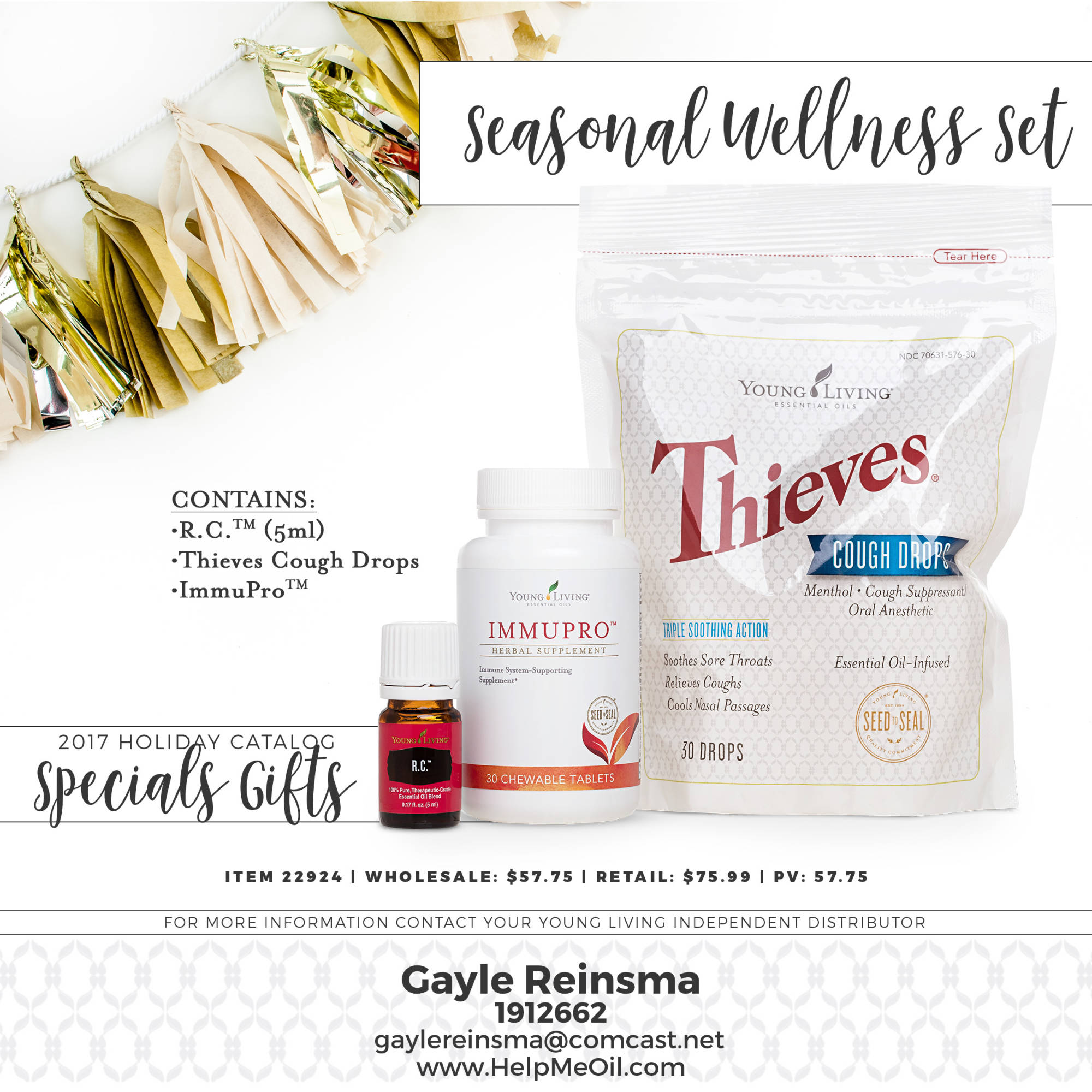 Fun and FOCUS Gadget spinner!
Cool! Oilers have known since the gadget or fidget spinner came out that they were a fun way to have your child use essential oils! So YL made one just for oils. You can buy this in this cost effective set or on it's own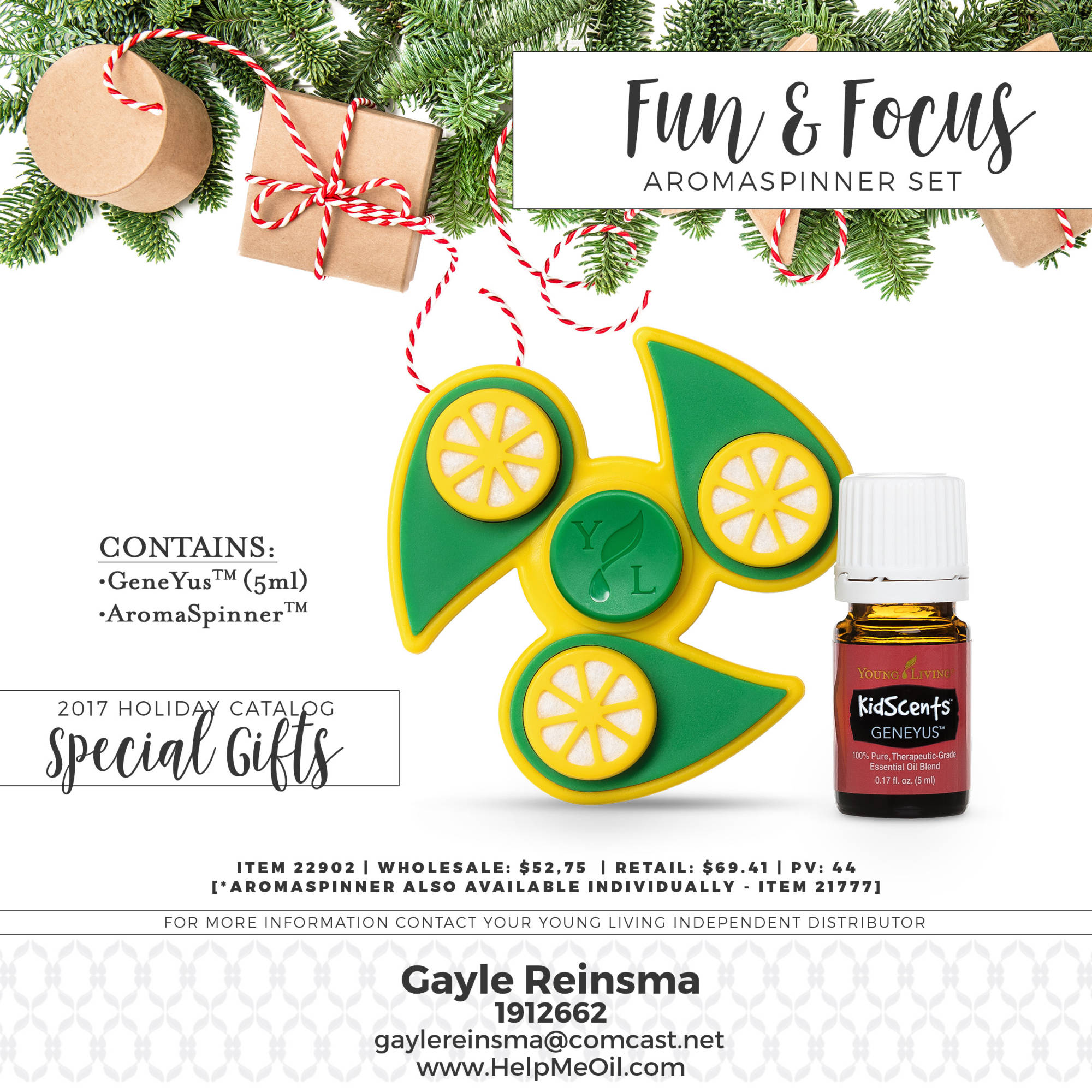 KidScents set!
Fun set of needed kid items, along with an awesom diffuser bracelet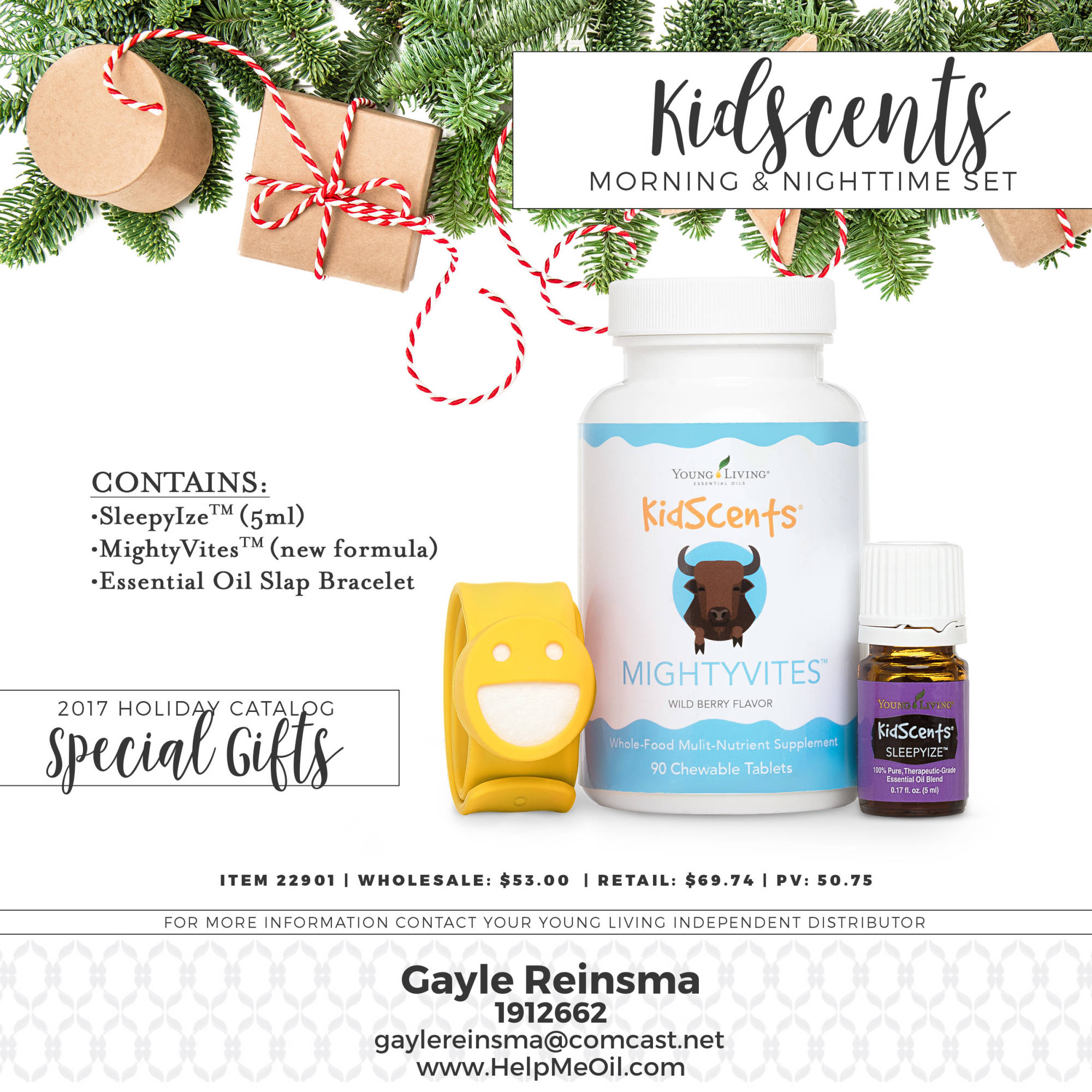 Fitness sets!
Get ready for January's holiday weight shed lol!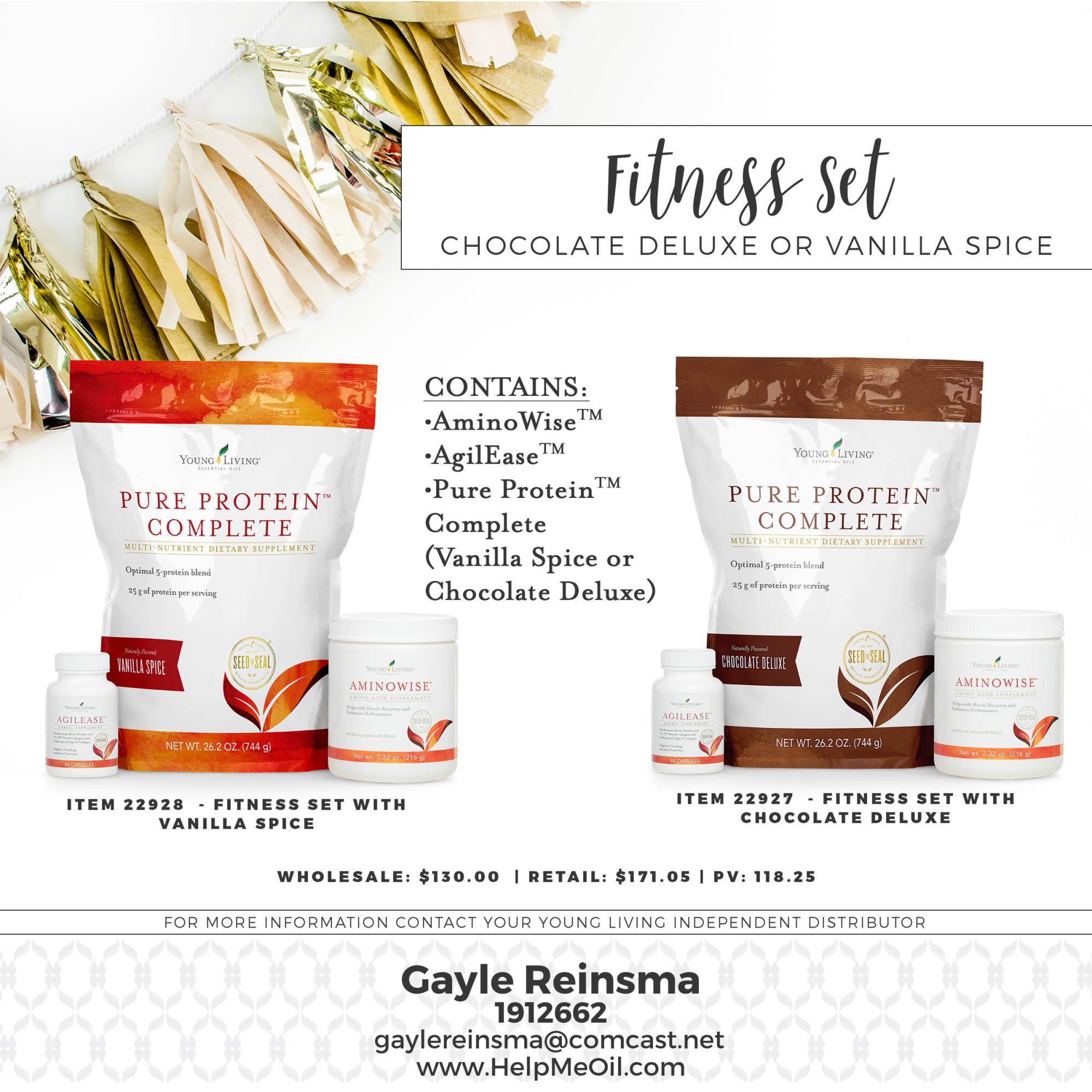 Like getting all of these ideas? Don't miss a single post! Be sure to join my e-mail list today, and let me know others ways I can serve you :)