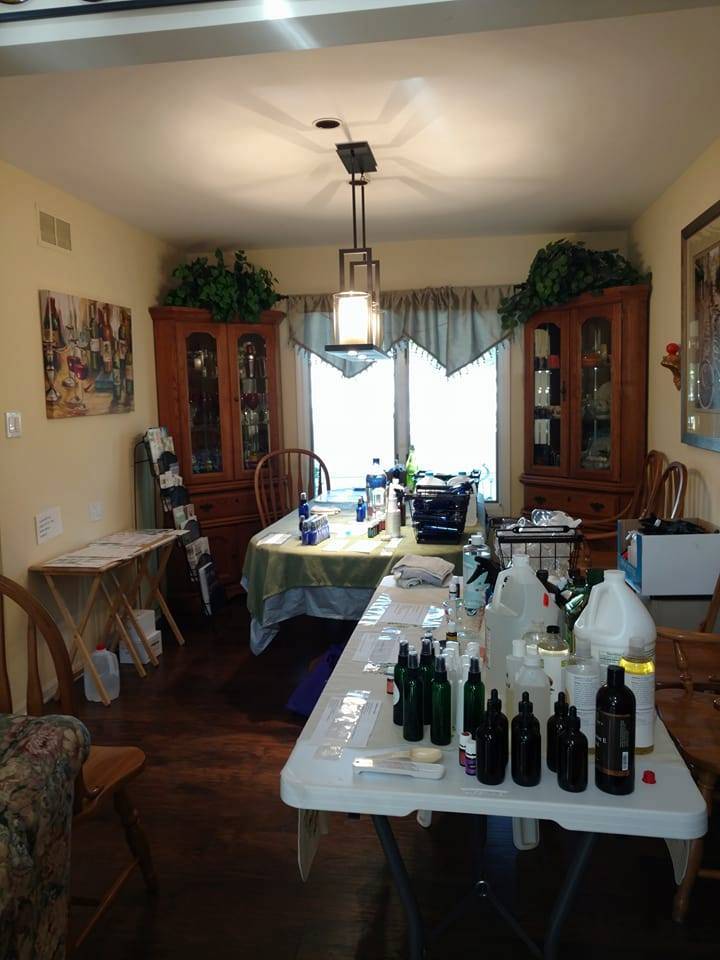 Held 02/22/2018 06:30 PM

to

02/05/2018 08:30 PM

Central time
2018 Make and Takes Begin~
WooHoo- it's make and take night!!
Always a crowd pleasing event, the make and takes are fun and educational! There will only be four this year so make them count!!!
Make and Takes start with a class at 6:30. It's a short class followed by the make and take, which starts around 7 after the class wraps up. If you come early, quietly slip into class, then we'll all start the "makes"!
(Pictured above is just a promo photo - not necessarily what we are making!)
RSVP's are a MUST with make and takes!
The "lineup" (products and prices are subject to change)
*Deodorant: $3.00 each or $1.50 refill. Note: Due to the shortage of Purification, the oils will be Lavender, Geranium Citrus Fresh or Patchouli

*Eye Cream: $5.00 or $6. If you bring your own jars, reduce by $1.00

*Bath Bombs: $3.50 each (this may change to a lower fee)

*Roller ball "Lovely": $5.00

*Eucalyptus blend Bath or Massaage oil: $7.50

*Lip Balms: .50

(No body butter this month - it will show up in March. You all know how to make that by now . )
NOTE:
Make and takes are for members and their guest only